Jamaal Charles Deserves a Playoff Run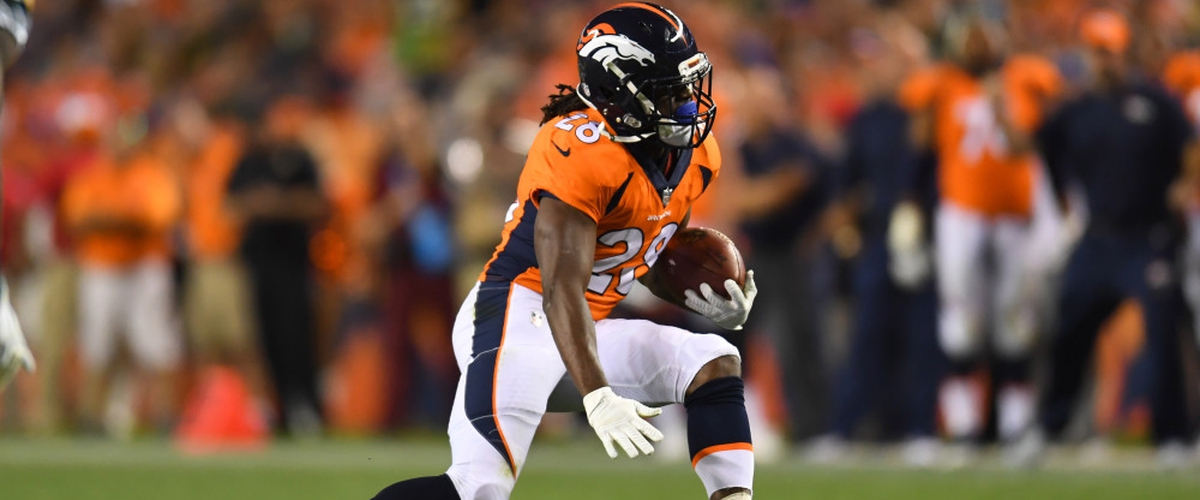 Jamaal Charles was seen as a potential game wrecker when signed by the Broncos at the beginning of this season. He was seen as a new leader that could help in both the passing and ground games to ease the load on CJ Anderson and Devontae Booker. Now he's has seen very little action this season and has spoken out about his desire to join a team in the playoff race. "I ain't playing. Might as well," Charles told Nicki Jhabvala of the Denver Post on Tuesday, when asked if he would like to be released to chase a ring. "No reason for me to just sit around and look at people play. It is what it is. I'm still going to be supportive of everyone on the team no matter what. I mean, they got my rights right now." He deserves a chance to get a ring, which he thought he was getting with the Broncos. Now with them out of the picture who should like to sign him if he gets released?
The Steelers could use a different style in their backfield. Le'Veon Bell has proven to be prone to injury and James Connor is a good power back. They need another elusive back that has great hands to help keep Bell fresh. Charles can also be subbed in as a receiver to keep their wideouts fresh. He would give this offense a new element and help them to change the pace of the game. He has shown to have good burst still and still shows the ability to rip off big gains. The Steelers could use this to give them a three-headed monster in the backfield.
The Ravens could also use a jolt of electricity on offense. Despite a terrible season on offense, they are in the running to make the playoffs. With Flacco playing the worst football of his career, and two big backs on the roster, the Ravens need to find some sure hands electric running to add to their team. Charles can come in as the third down back and also sub in in passing plays. He will bring leadership and a want to win that this team needs. Pairing him with Alex Collins would give the Ravens a better chance of navigating through the playoffs.
The Rams have leaned heavily on Todd Gurley throughout this season to get to the playoffs. But to keep him from breaking down, they could use another reliable playmaker in the backfield to lighten the load. Tavon Austin is a great speed back, but cannot run between the tackles. Charles will offer a lot of what Gurley offers which will allow them to always have a dangerous playmaker in the backfield. He can also prove to be a valuable veteran on this young offense as they enter new waters on this playoff run.
These three teams are the best destinations for Charles in this postseason. All offer chances for playing time and a chance to chase after a ring. The Rams and Steelers offer the best spots to win a ring unless Joe Flacco decides to explode like he did on his last Super Bowl run. Either way, he will get a chance to contribute and be used a lot more than the Broncos have used him this season. The Broncos need to release him as he has been a professional despite their disrespect to him with his limited use. He still has something in the tank and deserves to use it this postseason to help a team win a championship.
---