Should MLB Do Something About Wet Bases?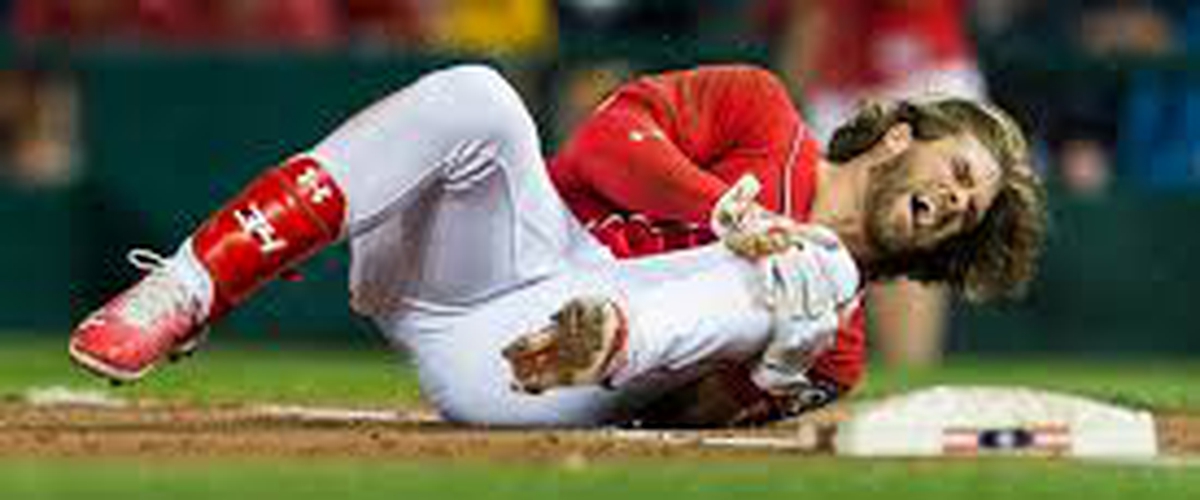 Bryce Harper went down hard as he rounded first base in inclement whether. It was a very scary sight as he gripped his knee in pain and anguish. Harper has now come out and said that the reason for his injury is the wet bases that he slipped on. He compared it to the NBA where they have people run out and wipe the condensation when people fall. What can the MLB do to help this issue?
One solution is to exchange bases between innings. That won't do much for the speed in inclement weather but could help to keep the bases in better condition. They can have extra bases in the dugouts that they can rotate between innings. When they bring in the wet bases they can spend the inning drying them and getting rid of the moisture and then rotate them again and so on and so forth.
They could also run out with extra absorbent towels and wipe down the bases between innings which would be quicker. However, there is the chance that they do not get all of the moisture off and then it is not as effective.
They could also take the wiping one step further and use a chalk to soak up the moisture and then wipe that off. This would be decent but even more time consuming. It might be the most effective to keep the moisture to a minimum and ensure player safety.
The MLB has many options to solve this problem. Now that one of the most popular players in the league has been injured due to this problem, it should be at the top of their to-do list. Expect a rule to be put into place this offseason to prevent this from happening in future seasons.
---