Can Kizer Close the Gap?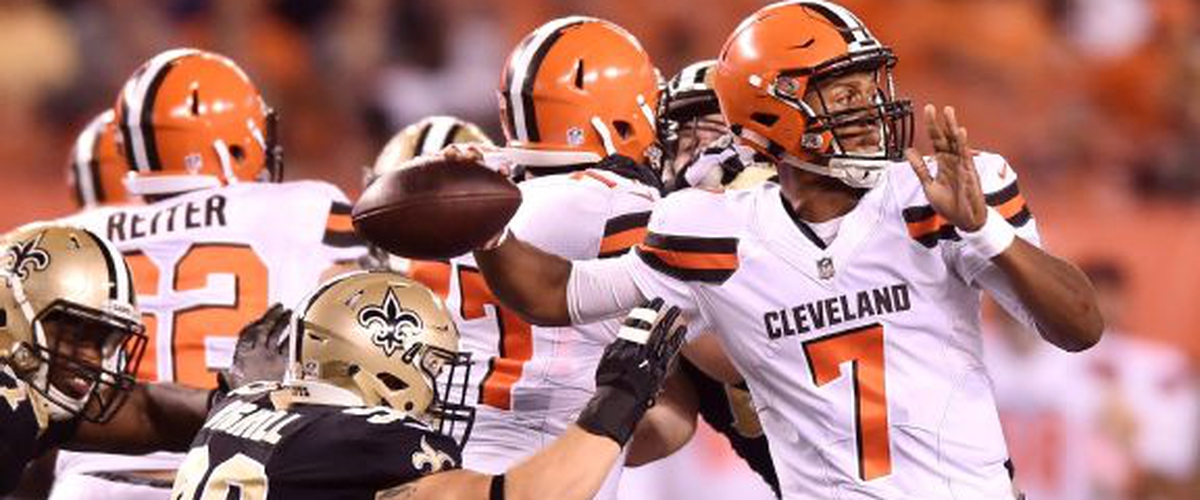 On Friday the quarterback debate for the Cleveland Browns got even more confusing. Deshone Kizer had a strong showing to end the preseason opener against the New Orleans Saints.
Kizer completed 11 of 18 passes for 184 yards and a late touchdown to bring the Browns back for a win. He added on four rushes for 12 yards. Kizer by far had the best showing of all of the quarterbacks on Friday as he dazzled fans with a tease of what he could do for their team.
It must be remembered though, that he was facing backups and that he might not have faired so well against a first team defense. He definitely showed promise, but he will have to continue to develop in order to earn his way into the starting lineup.
With Kizer's strong showing he has re-entered the race for starting quarterback. Brock Osweiller has had a strong camp but completed less than half of his passes and only passed for 42 yards. Cody Kessler completed exactly half of his passes and only passed for 47 yards. If Kizer can continue to outshine the others in game situations, then he may be able to work his way into the starting lineup sooner than anyone expected.
---