Siemian Continues to Dazzle in Dismantling of Dallas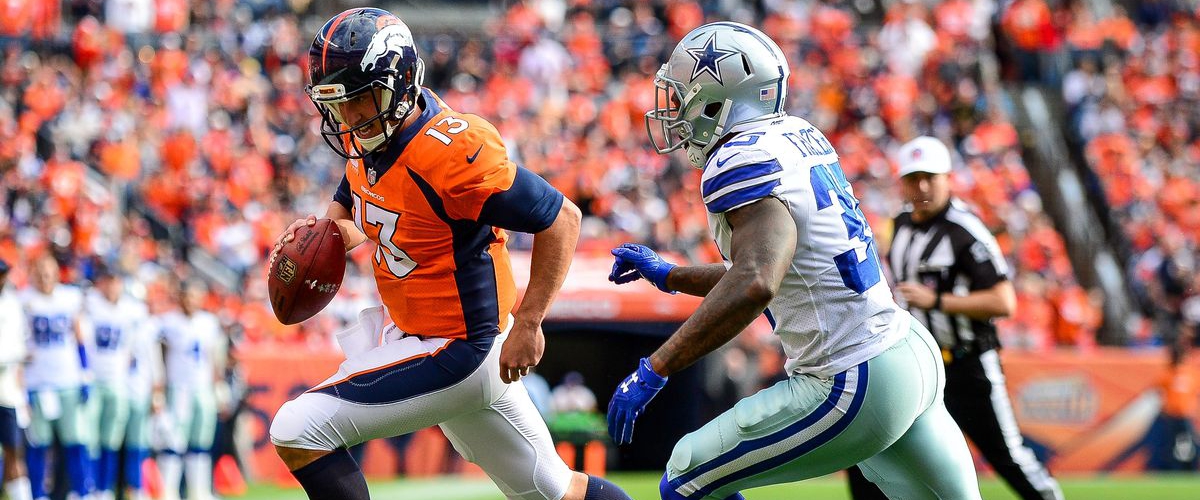 The Broncos did not know who would be starting for them when they entered camp this year. They allowed Trevor Siemian and Paxton Lynch to battle it out throughout camp and the preseason before announcing Siemian the starter after preseason game three. His biggest knock coming into the season was that he was too safe and didn't take any chances. They didn't see him as a leader for the team.
However, after winning his second quarterback competition, Siemian looks like a man possessed on the field. He looks more confident than ever, and that shows in his throws and play on the field. Against the Chargers in week one, Siemian looked like a gunslinger as he looked down the barrel of the gun as Chargers rushers constantly harassed him. Yet, he continued to sling passes around the field and scramble all over the defense. He even left Joey Bosa on skates as he cut into the endzone.
While one game can be seen as a fluke, Siemian looked the same against a slightly lesser defense in the Dallas Cowboys. He showed poise in the pocket, as well as the willingness to attack the secondary and challenge them. Siemian showed his poise on multiple throws, as he dissected the defense on his way to a 42-17 dismantling of the NFC favorite to attend the Super Bowl. He also showed the willingness to run the ball as he did in week one as he broke free for several short gains. His 22 of 32 for 231 yards, 4 touchdowns, and one interception may not jump off of the page at you. However, this was his coming out party. He has showed the league on two occasions now that he is the leader of this team and that he belongs as a starting quarterback in the NFL.
Many people have described Siemian as a poor man's Alex Smith. While he definitely has they same type of game as Smith, Siemian has showed that he is his own man. He is showing on the biggest stages, that he is the man to lead this offense. He is also showing that despite all of the doubters and fans that have questioned him, he belongs in this league as a starter and that he has the potential to be one of the better starters in this league.
---