Teddy Bridgewater's Market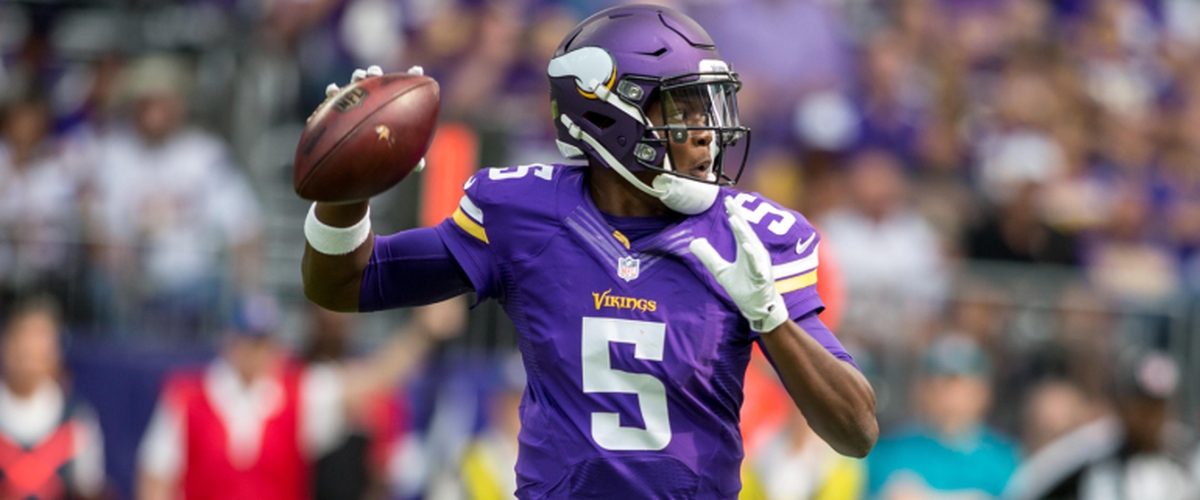 Things in the NFL can change in an instant. Just last year as the Vikings were entering training camp, they believed they had their franchise quarterback and everyone was ready for the Vikings to leap back into the playoffs behind Teddy Bridgewater. Then in one fatefull instant, Teddy's knee collapsed without ever being touched and his season was over. He took a year and a half to fight his way back through the painful process. But now the Vikings have found a new savior in his absence and he will most likely need to find a new home. So what is his market going to be like this offseason?
Luckily for Bridgewater, there are very few quarterbacks on his level in free agency. Only one is better than him, and that would be Kirk Cousins. So Bridgewater, at 25 years old, should still be young enough to incite a bidding war to make plenty of money on his next contract. He showed in his first two seasons that he can take care of the ball and make smart decisions. He never lit the world on fire, but what quarterback would when he has the best running back of the generation in his backfield to hand the ball off to 30 times a game. He is just entering his prime and several teams should come knocking when free agency starts. He will be able to make a choice of where he wants to go.
The first team that should come knocking is the Cleveland Browns. They have been a miserable franchise ever since returning to Cleveland. They have never really been able to figure out the quarterback position and now will have the chance to finally cement it. Hugh Jackson has been known to be good with quarterbacks and the Browns have done a good job of adding talent around the quarterback position. With a solid offensive line, this team would be a good destination for Bridgewater and would give him the chance to be a hero to city that desperately needs one.
The Denver Broncos should also come calling this offseason after a very disappointing season. It has become abundantly obvious that Paxton Lynch can not start and that Siemian and Osweiller are not the answers. Bringing in Bridgewater would allow the team to address the offensive line in the draft and grab some top tier talent to protect him. Backed by an elite defense, Bridgewater would thrive with his ability to take care of the ball.
The Cardinals are also a team that could make a run at Bridgewater. Carson Palmer is well over the hill and is a statue in the backfield. The young Bridgewater would be great to pair with David Johnson to give this team a young core on offense. They still have great playmakers like John Brown and Larry Fitzgerald to throw to. The defense is also still terrifying and will be able to have his back. This team will need to answer a lot of questions in the offseason, and Bridgewater could be one of those answers.
The Jets should also look at signing Bridgewater. They need to find a young leader on offense, and that is exactly what Bridgewater is. They need talent to build around on offense and Bridgewater would be a good place to start. He would have solid receivers in Jermaine Kearse and Robby Anderson. Matt Forte is also a weapon in the receiving game. Signing Bridgewater would free them up to just add talent in the draft instead of having to reach. The have a young, talented nucleus on defense that could help this team grow into something.
---