Analysis of all 3 Cavs Trades + Their Future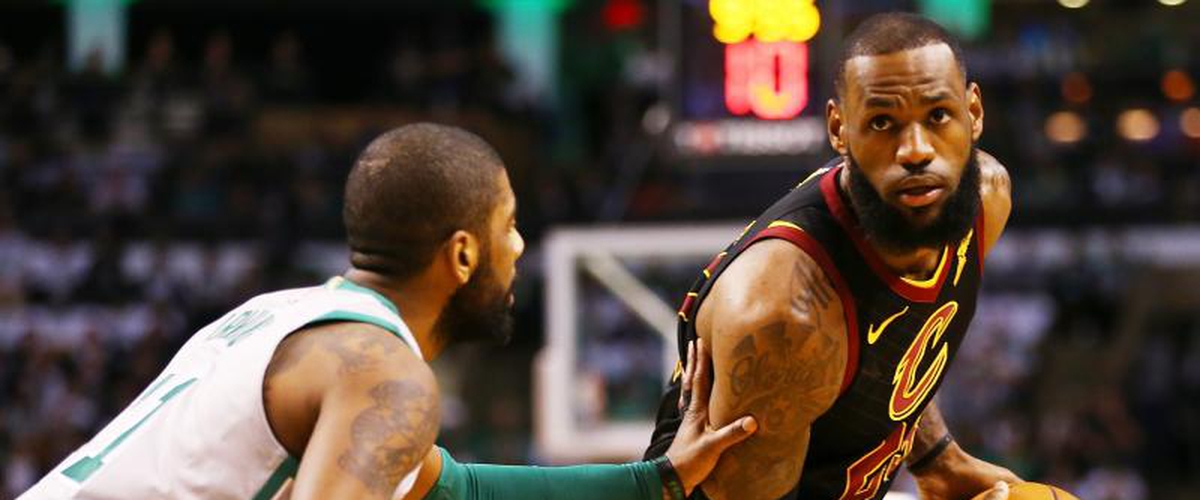 Around 1 week ago, the Cleveland Cavaliers made several moves, as they changed up most of their roster. These moves were a result of the drama and poor play around the team, as there have been multiple reports about team meetings in which players accused Kevin Love of pretending to be sick and a meeting in which LeBron yelled at the front office. Also, the Cavs had gone 7-13 since December so the moves were much needed. Today, I will analyze each of the trades and also talk about the recent success of the Cavs.
Move # 1: Isaiah Thomas, Channing Frye and the Cavs 2018 1st round pick to the Lakers for Jordan Clarkson and Larry Nance Jr.
Analysis: I believe that all of the teams in this trade got a positive. The Cavs won the trade because they were able to ship Isaiah Thomas out of Cleveland. We can all admit that the Kyrie Irving trade was a disaster as Thomas is having career low year in 3 point percentage, field goal percentage, steals, and points (since 2013). In an offense with LeBron, you cannot shoot badly from the field, as you will hurt the team. LeBron's job is to get to the rim and if he is not open then kick it out. Thomas needs to be able to knock down the 3 ball and he was just not getting it done. Also, Thomas thought he was the clear 2nd guy on the team. This was the main problem that caused him to play poorly. When you think that you have the ability to score, it causes you to shoot more as you think that you are the man. Isaiah Thomas was not the man and hurt the team with his selfish need to score the ball. Thomas is also a poor defender and one could argue the worst in the league. In a team that cannot defend to save its life, Thomas was not a good fit because he was another match up the opposing team could exploit. Finally, Thomas was a terrible teammate. He caused so much trouble with the team including accusing Kevin Love of faking being sick. No NBA team can stand that nonsense, especially the Cavaliers. When you behave like that on any team, it is time to get rid of you. Because of his poor defense and inefficient offense, the Cavs needed to get rid of IT. I personally like Clarkson and Larry Nance Jr. Clarkson will provide good help off the bench, as he will backup George Hill. He has an ability to score and will be good when the 2nd unit comes in. Larry Nance has shown a lot of potential and has the explosiveness to make an impact early on. He will be useful as Nance can play center in the small ball lineup, as he is very athletic and can defend very well. In fact, the Cavs got to two solid defenders who will contribute offensively and defensively to the 2nd unit. I like the fact that the Cavs were able to hang on to their Brooklyn Pick, as that will be very handy in the future as they could perhaps trade it for a superstar. The only loss the Cavs took in this trade was giving up Frye. Even though he probably didn't contribute to the team much during games, he still provided veteran leadership that would have been handy in the playoffs. Now I will talk about the Lakers side of the trade. The Lakers did a good job of getting rid of two heavy contracts that would hurt their chances in the LeBron sweepstakes. With this trade, the Lakers will now have the cap to not only sign LeBron, but to also sign another superstar. This will be a major selling point for the Lakers in the summer. Isaiah Thomas will make the Lakers decently relevant for the season, as many fan bases seem to love him. However, he cannot be a permanent player if the Lakers want to get LeBron. He will most likely leave and not get big money as he has played poorly in a contract year. The first round pick will be useful for the Lakers, as they have proven to do well with late 1st round pick (Kuzma). Overall, it was a good trade for both teams as they both set themselves up for future success.
Move # 2: Dwayne Wade to Miami for a 2nd round pick
Analysis: I mean there isn't much to say. The Cavs wanted Wade to finish his storied career with the Heat, as that is what he calls home. He is a Heat player for life. It helps the Cavs as they moved a veteran who was mad with their playing time. It's good that Wade will be able to finish his career right.
Move # 3: George Hill and Rodney Hood to the Cavs; Derrick Rose and Jae Crowder to the Jazz; Joe Johnson, Iman Shumpert and 2020 second round pick to the Sacramento
Analysis: This was a very good move for the Cavs as they were able to get rid of Crowder and Rose. Statistically, this has been one of Crowder's worst seasons since entering the NBA and it was time for him to leave. He did not fit with the Cavaliers and was unhappy, which hurt the team chemistry. Shipping Derrick Rose was a good move, especially after the Clarkson trade, because there was no need for him on the team. When Rose was healthy, he would have been backup to Clarkson and would probably be unhappy as it would be a demotion and that would have hurt the locker room. Jordan Clarkson is having a better year than Rose in all stats, which meant that it was time for Derrick Rose to leave. Shipping out Iman Shumpert was a great move because he is having the worst season of his career and he was not getting older. George Hill is a great addition to the Cavs. He is an unselfish player who will not take too many shots and will be able to happily get out of LeBron's way. He is a perfect fit for the Cavs because, at the end of the day, the offense revolves around LeBron. If you are not able to accept that then you should be traded (IT). Hill will also provide the much-needed ability to knock down the three ball as he is shooting 45% from 3. Hill will thrive under the Cavs as he provides efficient 3 point scoring, leadership, and the ability to know his role within the team. Hood is also a great addition to the team. He is having a career year as it is his best year in nearly every stat. Hood will provide scoring (16.7 ppg) to a bench unit that needs a primary scorer. He will fill this role with ease and thrive under his new offense. Hood provides the ability to be efficient from deep as his three-point percentage is 39.5%. Hood is only 25 years old and is already putting up insane stats, meaning that his future is very bright. The addition of Hood will be very good in the long term and the short term.
So what does this mean for the Cavs: In business, a person and a company usually do better when he is around young people, not old. The company does better because there is a mutual acceptance because everyone trusts the one wise leader. There are no conflicting ideas and everyone agrees on one person's idea. The wise leader does better because he sees a different role and feels less frustration within the company. This makes him a better leader and produce high quality work. This is the same for LeBron. Since the new additions have come, LeBron has scored 37 points and 24 points. LeBron is playing with a newfound energy that he has not had for the entire season. The team has embraced this energy and defeated two elite teams in the Thunder and the Celtics this week. The team's early success shows one thing is for sure: the Cavs will win the east. I know that I said before that LeBron could win with anyone, but now my belief is truly solidified. In terms of the finals, I do not know what this will mean. I still think that the Warriors will win it all as they just have too much talent for the Cavs to overcome. However, I think that this team has a better chance to win the Finals because of their great team chemistry. The Cavs have put themselves in a better place to keep LeBron next year because their success in the postseason could be enough to keep him. They will now have to compete with the Lakers, who have opened up the cap room to get LeBron and another superstar, but can keep LeBron if they can make the finals and keep the series close. Overall, these moves are good for the Cavs in the short term and the long term, as they are now a better and are in a better place to keep LeBron.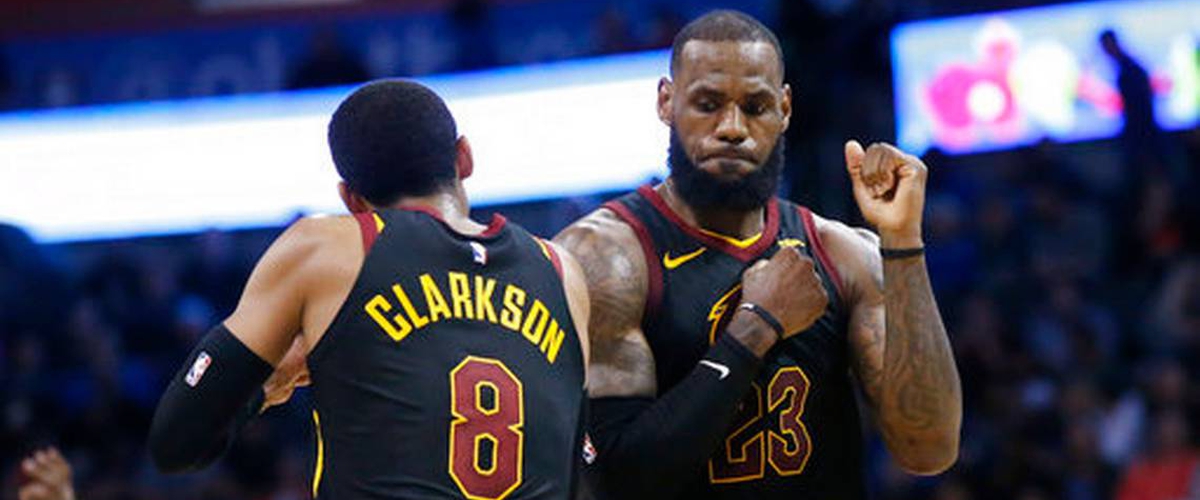 ---