NFL February 2020: A Few Questions
Oh yeah, some other things were going on leading up to the Super Bowl....
Thanks to the varying events over the last three weeks, it has left some questions entering the NFL's silent season. Your humble scribe has a handful of queries that will be posed today, with the true answers coming at later dates.
Are the Kansas City Chiefs the next dynasty? Oh, good Lord, can we let the victory parade conclude in KC before we anoint a new king of the professional gridiron? Look, it is clear this is a talking point brought forth by the Four Letter Monolith known as ESPN, but is this a subject anyone is seriously entertaining at the moment? Yes, Patrick Mahomes is just scratching the surface of his immense talent, winning Super Bowl MVP honors in his third pro season, second as a starter. And head coach Andy Reid is cementing his legacy as one of the game's finest in history. But there are a lot of variables that are beyond the control of the Chiefs franchise. Free agency will take away some impact players, the draft will need to keep bringing in fresh talent, coaches will be plucked by pro and college programs alike as they look for that rub from a successful organization, all the while the opposition across the league continues to craft their rosters with toppling KC in the back of their heads. The fact that the NFL has crowned a new champion that also happens to have one of its most electrifying attractions is cause for excitement, to be sure. But let's tap the brakes on this dynasty talk for now. When the Chiefs have won a second Lombardi Trophy in a short span of time, with every opposing team giving Kansas City their best shot, then the conversation can be had. Otherwise, it's a grand accomplishment that should be celebrated. Not everyone can win these things. So let's not act like Super Bowl rings can be bought like one is at a yard sale.
What are the Carolina Panthers doing? Between the hire of collegiate program rebuild artist Matt Rhule as head coach, the release of tight end Greg Olsen, the surprising retirement of LB Luke Kuechly, and the uncertain fate of QB Cam Newton, the Panthers give the impression that a rebuild is afoot in Charlotte. The cap space made upon Kuechly's retirement ($3.7 million), cutting Olsen ($8.1 million), and potentially parting ways with Newton ($19.1 million) would make Carolina flush with cap space heading into free agency, but there are reports that a new GM will replace incumbent executive Marty Hurney after the draft. So will Hurney work with Rhule in March to get some veteran talent on board as they prep for the draft, or will this be a long power transition giving the impression that they will be tanking for the right to draft current Clemson quarterback & Carolinas folk hero Trevor Lawrence? Kuechly deciding to hang it up was a stunner, as he has become the latest star player who has decided to retire before 30. Olsen being shown the door is not surprising. He's 34, which is old for a pass receiver, and the cap savings makes sense. Newton is the intriguing component here. He has played 16 games in a season once in the last four years and cutting Newton does open up a chunk of cap space. But Newton can still be an electrifying talent when healthy. So it seems that we'll see what direction Carolina is going when a decision is made on Newton. And given Rhule's background, the safe bet is the Tobacco Road Cats will be starting from scratch entering 2020. But we'll see. Your humble scribe has been wrong before.
Where is Philip Rivers going? The mutual decision between Rivers and the Los Angeles Chargers to go their separate ways are turning points for both player and franchise. For the Chargers, they receive the reward of playing in a new stadium in 2020, but will begin this new era without its future Canton inductee. Tyrod Taylor, the former Buffalo Bills starter, is capable of running the offense. It remains to be seen if Chargers general manager Tom Telesco will stick with Taylor, make a push in free agency, or draft a new franchise cornerstone. The Bolts don't look that far off, so they be making a gambit come March on getting a difference maker under center. As for Rivers, he has been quoted as to saying he wants to start, but looks to play about two more seasons. That is a very defined pair of parameters. And as such, the number of teams that fit are very limited. One fascinating possibility is the Indianapolis Colts. They need to make a decision on current starter Jacoby Brissett, who has a $7 million roster bonus shortly after the league's fiscal calendar changes over and offers $9 million in cap relief if he is released. Rivers would be working with head coach and offensive playcaller Frank Reich, who is running a quarterback friendly system. Another that seems far fetched but could be a landing spot is Pittsburgh. The Steelers are in a quandry in regards to their offensive facilitator. Ben Roethlisberger is trying to return from Tommy John surgery and will be 38 on Opening Day 2020, while two other starters from last year in Mason Rudolph and Devlin Hodges are works in progress. While a big free agent splash is not in the Steel City Stalwarts' character, players like Rivers can make even the most improbable exceptions possible. But if the situation comes to pass, Rivers can retire, with a Hall of Fame jacket waiting for him in the future. He will probably decide his fate in a month's time.
Is Tom Brady really leaving New England, and where does he go? Generational players, regardless of sport, are identified by the team that becomes synonymous with their legend. So it looks awkward when those transcendent greats are playing in another city. Johnny Unitas finished his career with the San Diego Chargers, while Joe Montana wrapped up his first ballot Hall of Fame resumé with the Kansas City Chiefs. And that fate looks to be waiting for Brady, as he will become a free agent for the first time in his 20 years as a pro. If it were up to Patriots owner Bob Kraft, Brady would remain a Patriot for life, stating he would shell out $30 million just for next year. But that decision is not Kraft's alone to make. The one who has the final say is Bill Belichick, who gave Brady the proverbial blessing to test the market. Even despite his age (Brady will be 43 at the beginning of next season), his unrestricted free agency is huge news. So the question is where Brady will end up. Ten years ago, Brady would have seen teams practically offer ownership shares just for the privilege of signing him to be their starting QB. But Brady is going year to year, even as he has expressed his desire to play until he's 45. Given his competitiveness, his ideal situation is one where he completes a championship contender. Like Rivers, there's a short list of suitors. In an ironic twist, one team that could snatch him is the Los Angeles Chargers. Brady would be surrounded by a better offensive cast while playing in his home state, and the Chargers would benefit from Brady's name recognition in selling tickets at SoFi Stadium. The Colts could be in play as well, with over $80 million in cap space at their disposal, as they could sign Brady and make a play for a couple more skill players. We all wait with baited breath on how Brady's saga plays out.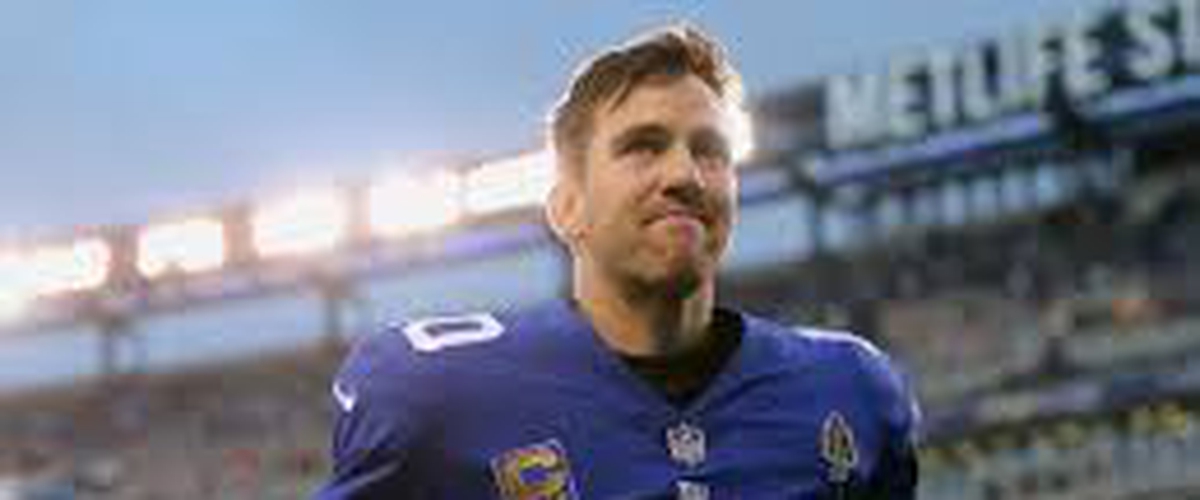 Is Eli Manning is Hall of Famer? When the younger Manning brother and son formally announced his retirement, it concluded his 16 year career with the New York Giants... And began a spirited discussion about his legacy. Social media, Twitter in particular, was abuzz when it came to Manning's Canton chances. There will be little argument about Manning being a Giant great, as his 2 Super Bowl titles and pending jersey retirement next fall will attest. But both sides of the Hall of Fame argument have valid points. Manning is a multiple time NFL champion and 2 time Super Bowl MVP. He is seventh in 4 career statistical categories (57,023 yards, 4895 completions, 234 games started, 366 touchdowns) and 117 wins puts him 11th all time. But Manning is also second all time in losses (117), sixth in attempts (8119), eighth in Pick 6's (22), and 12th in interceptions (224). And Manning's 84.1 passer rating is near the likes of Marc Bulger (84.4) and Mark Brunell (84.0)... And the likes of Canton enshrinees Jim Kelly (84.4) and Roger Staubach (83.4). Just like during his career, Elisha Nelson Manning is the most controversial non-controversial player in the NFL, only now the conversation switches to the game's greats and his placement therein. This debate will heat up once again in 2025.
---