2017 NFL Trade Deadline - Critical Decisions Loom in Indianapolis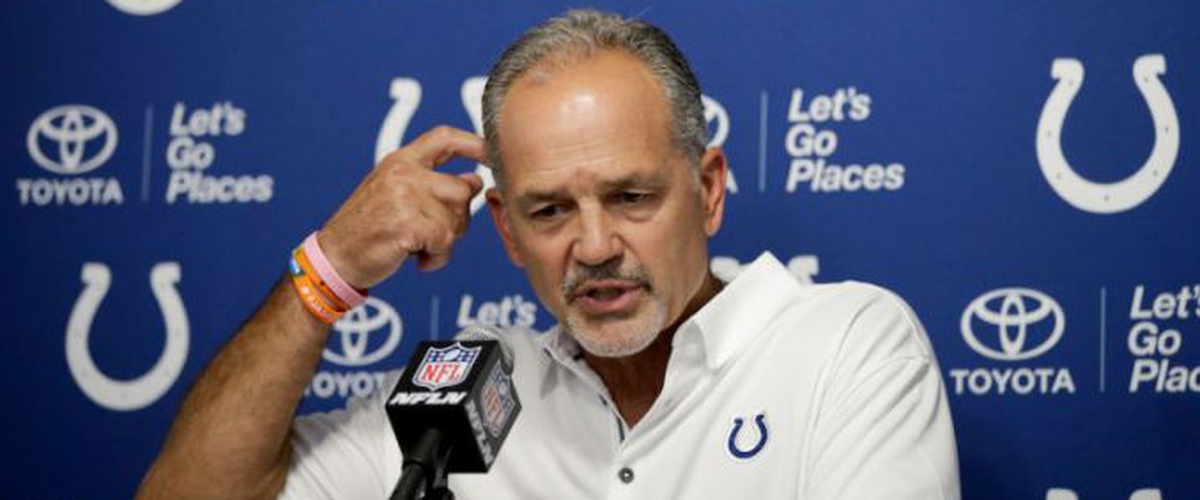 The trade deadline is here. The NFL trade deadline can be just as dramatic as the MLB or NBA trade deadlines, but very rarely brings the same kind of action. Usually, the only trades that happen are for depth, to unload big contracts of aging veterans or former pro bowlers whose best day are behind him, or to send a veteran in the final stages of his career to a contender to fight for a championship. For years, guys like Joe Thomas have been mentioned because they are on a terrible team and deserve to be somewhere. Iron Joe is still in Cleveland where he just saw his streak of never missing a snap in his NFL career come to an end, but had he been healthy he probably would've heard about his name in the middle of trade rumors yet again. At 4 pm Tuesday, anchors on ESPN and the NFL Network will get on TV to report that the trade deadline has come and gone after reporting nothing but senseless rumors for the last 24 hours.
The Indianapolis Colts are in a different spot this year compared to the last five years or so. The Colts find themselves at 2-6, at the bottom of the laughable AFC south, and in the middle of a rebuilding process with their franchise QB still on the bench from offseason shoulder surgery. Andrew Luck's name has been mentioned in trade rumors for months because some people just have nothing better to do than start rumors. Luck isn't going anywhere. The Colts could trade Luck for a package of early round draft picks, take multiple QB's and none of them are guaranteed to be as good as Luck is when he's healthy. In the last week, four different Colts have been mentioned in trade rumors. Some surprising, some not. Let's take a look at the potential Colts on the move, their chances of being moved, and likely compensation for those guys.
CB Vontae Davis – Remaining contract- 1 year, $10.25 million cap hit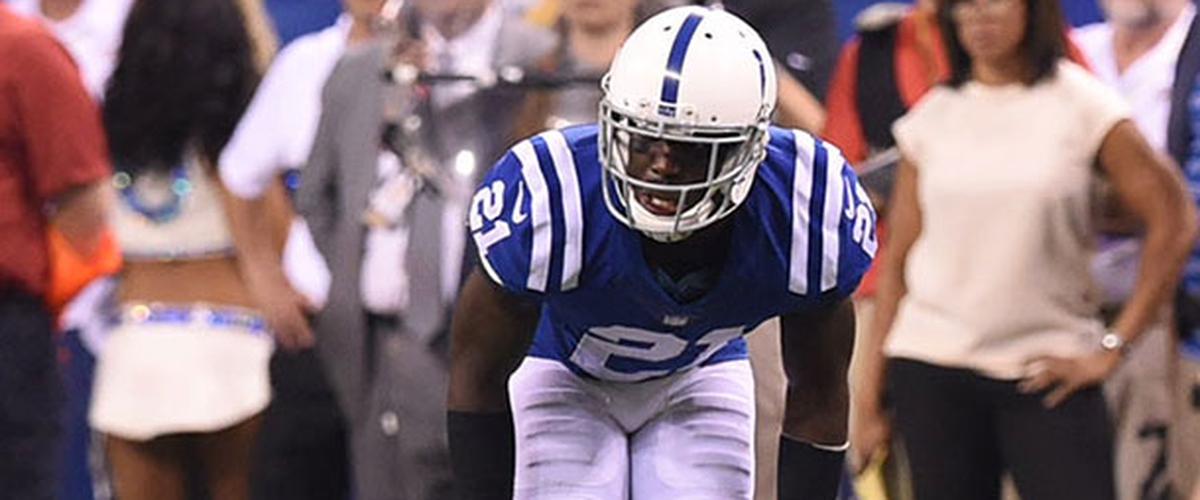 Davis has not been the same since coming off a groin injury that sidelined him for the first couple weeks of the season. The 29-year old CB is in the final year of a 4 year, $36 million deal he signed with the Colts in 2014 and has struggled to stay healthy the last couple years, not missing a lot of games, but leaving games with various injuries. Davis is the most likely Colt to get dealt this week. The former pro bowler was unlikely to be re-signed this year due to his age, money he would command, and with the impressive play of young CB's in Rashaan Melvin and Quincy Wilson. So, who would take a chance on an aging CB with an expiring contract? Jerry Jones is the first man I would call. The Cowboys picked two CB's early in last April's draft in Jourdan Lewis and Chidobe Awuzie. Lewis has played well at times while Awuzie has seen time at safety. Outside of Lewis, Anthony Brown has seen a lot of time at CB in Dallas, but hasn't been consistent enough for Jerry to not take a chance on a veteran CB for a year. Vontae should bring the Colts a mid-round draft pick, anywhere from the 3rd-5th round should be enough for Chris Ballard to send Davis on his way.
RB Frank Gore – Remaining contract- 1 year, $3.5 million cap hit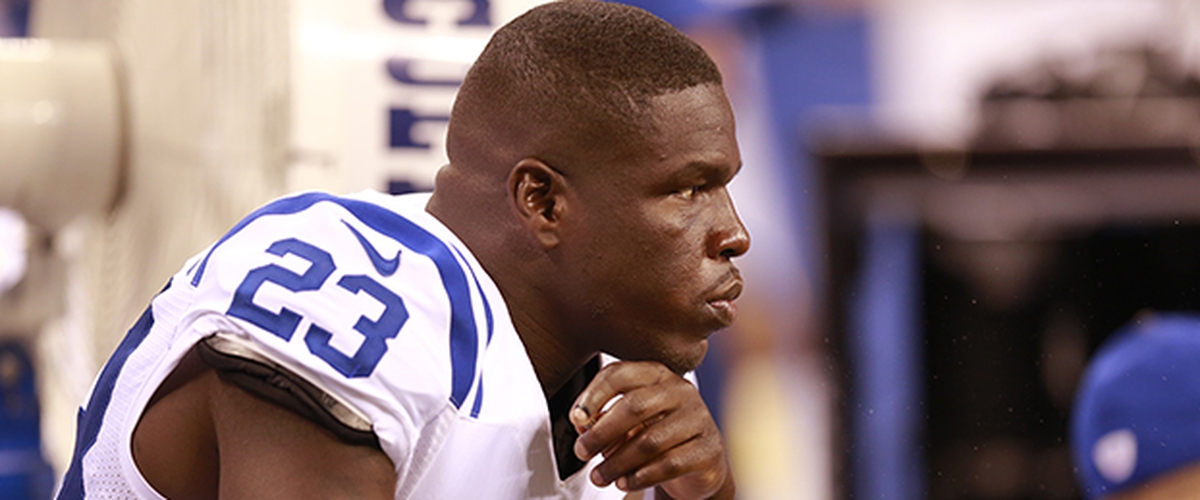 Gore came to Indianapolis in 2015 to win. Unfortunately, the team has gotten worse over those three years, but not because of Frank. Gore has expressed his frustration, saying he came here to win and disappointed that hasn't been the case. He looked like the RB a young QB like Andrew Luck needed. But, with a bad defense and a bad offensive line, Gore has suffered. Coming off a 1,000-yard season last year, it looked like Gore still had plenty in the tank to contribute to a contender. Update- the Colts aren't a contender. A 34-year old RB won't command a lot on the trade market, especially one with an expiring contract. But, Gore is 7th on the all-time rushing list and still shows burst and power. Gore could find himself after Philadelphia after-all, he agreed to go to Philly in 2015 before changing his mind to come to Indianapolis. Philly is off to a 7-1 start with 2nd year QB Carson Wentz looking like a MVP candidate. Gore being paired with a young QB on a team looking to contend? Sound familiar? Oh yeah, that's what he came here to do! It's only right to give Frank a chance to win, he's going to be in Canton one day, he deserves a ring. The man played on some bad teams in San Francisco and now Indianapolis. Send Gore to Philadelphia for a 5th-rounder and let him contend for the ring he deserves.
LT Anthony Castonzo – Remaining contract- 3 years, $34.6 million cap hit (Option after 2017-18)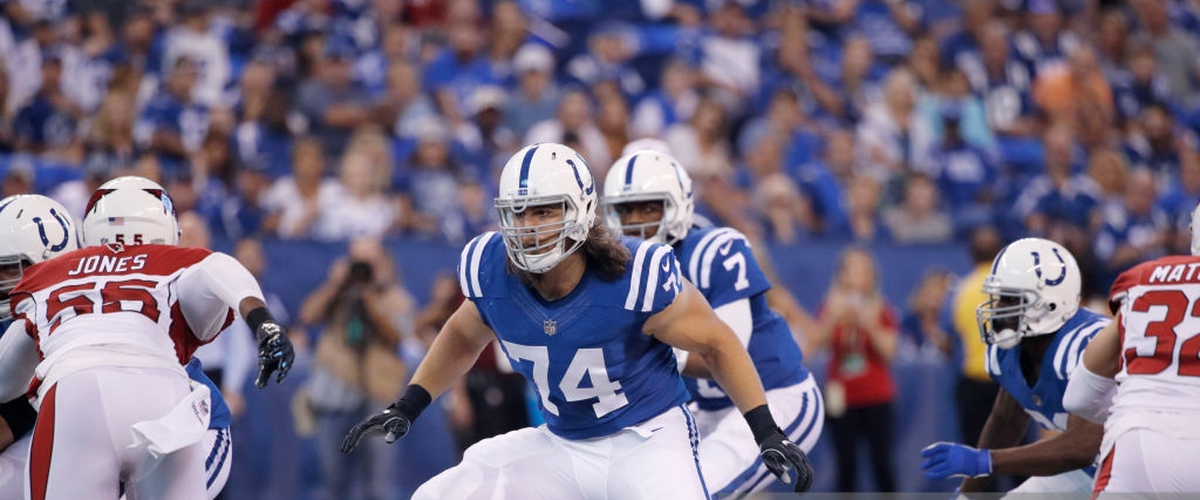 Some Colts fans weren't happy with how much money Castonzo got in 2015 to stay in Indianapolis. They were probably hoping to see his name in trade rumors for the past three seasons, but never worked out. Castonzo is having a good year, finally earning that big contract he got and that's why he may find himself in trade talks for the next couple days. With how bad the Colts offensive line is and how thin it is, it's hard to see the former 1st round pick getting shipped from Indy. But, everyone has a price and maybe Chris Ballard will get an offer he just cannot resist. The Seattle Seahawks may be the only team in the NFL with a worse offensive line than the Colts, if they aren't, they're really close. Instead of trading draft picks, because Seattle's scouting the last five years has been phenomenal along with excellent development, the team has been rumored that it is willing to deal pro bowl TE Jimmy Graham to acquire someone to protect Russell Wilson's blindside. Now LT Rees Odhiambo was considered more of a guard coming into the league in 2016, but with how the Seattle offensive line is, he's been the team's LT this season. While Jimmy Graham wouldn't be my choice of compensation, getting a guy like him now could impact signing him to an extension after this season and getting Andrew Luck a dynamic weapon when he comes back.
WR TY Hilton – Remaining contract- 4 years, $52.5 million cap hit (Option after 2017-18)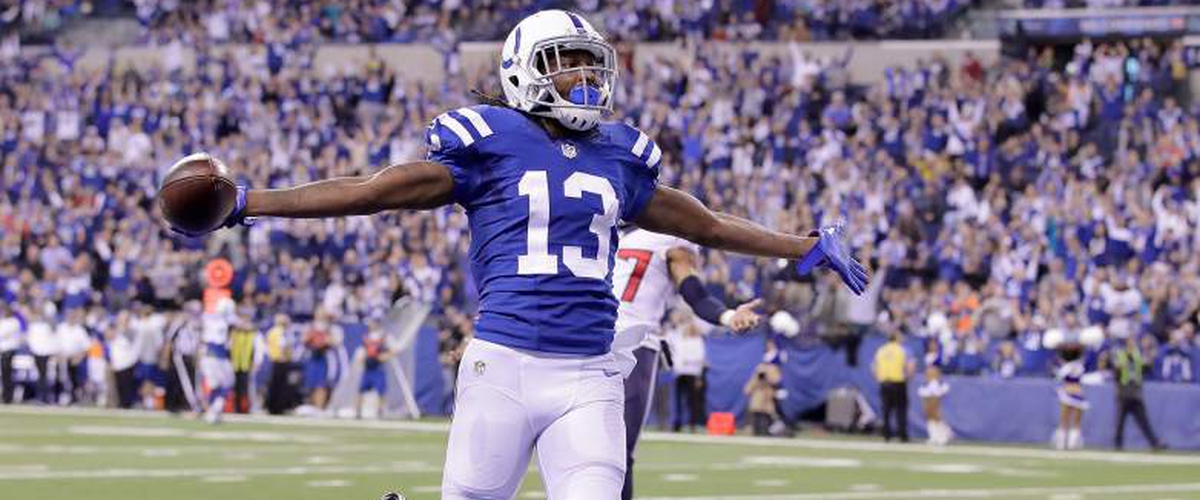 Don't freak out. This is only because of those stupid rumors I talked about earlier. Outside of picking Andrew Luck in 2012 (which was the obvious choice), picking TY Hilton in the 3rd round was the best thing Ryan Grigson ever did during his time with the Colts. Hilton is now a top-10 receiver in the league, coming off a season in 2016 that he led the NFL in receiving yards. Hilton is a playmaker, making him attractive to a team that lacks a playmaker. I 100% believe that trading Hilton would be a mistake. Andrew Luck comes back and all of the sudden, he could be without a guy who has protected his blindside since he came into the league (Castonzo), without the best RB he's ever had behind him (Gore), and without the WR he came into the league with and had Colts fans calling the duo possibly the next Manning-Harrison/Wayne (Hilton). Additionally, it is a contract year for WR Donte Moncrief and it is very unclear if he will be back because of a disappointing year he is having. That leaves Jack Doyle and very few teams in the NFL succeed when having a TE and their top receiver (the Patriots will always be the lone exception). But, like I said about Castonzo, everybody has a price. Chris Ballard could be more than willing to deal his star WR for a 1st or 2nd round pick. Teams like the Patriots (sigh), Seattle Seahawks, and the Los Angeles Rams could be interested in Hilton's services. Hilton doesn't want to leave Indianapolis and I don't want to see the day where Andrew Luck trots onto the field and TY Hilton could be in New England catching passes from Tom Brady or in Seattle with Russell Wilson.
Should the Colts tank this season? It's not tanking when you're this bad. Should they sell? They should only sell expiring veteran contracts. When the Colts bring in a new coach and Andrew Luck comes back, this team has a chance to contend, not right away but sooner rather than later. Andrew Luck is a special talent and Chris Ballard is putting together a roster that's not going to hurt the team in the long run. All Colts fans should have patience, success can't just be built overnight.
---