The Paul George Saga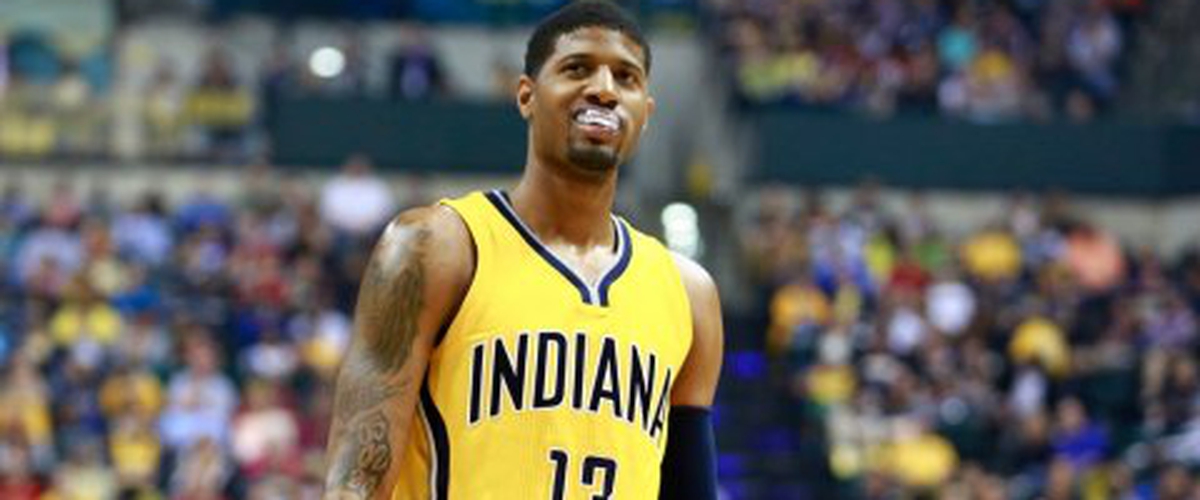 Was he hacked? Did he accidentally press something? Who knows. If you don't know what I'm talking about. I'm talking about Paul George's tweet to Bleacher Report after the tweeted a quote from Paul Pierce who said they Celtics should trade their #1 pick in this year's draft. The tweet was deleted, but in case you missed it or haven't seen it, I got it, here it is.
I know he didn't say anything. But he didn't have to.
What we do know, is that Paul George didn't make an All-NBA team so he isn't eligible for a super-max contract extension next offseason. Start the rumors of George leaving in free agency, Pacers trading him, Pacers somehow extending George like the Thunder did last year with Russell Westbrook after Kevin Durant bolted for Golden State.
I'm going to be realistic now. He's not staying. Trade him and get something for him. ESPN's Brian Windhorst reported that the Atlanta Hawks offered 4 (FOUR) 1st round picks for George at this year's trade deadline, so we can see the kind of value George brings to the trade market. So, let's pretend the tweet was a sign that George wants to go to Boston. What can they get for him? Send George to Boston for the #1 overall pick this year, the Nets #1 pick next year (yes, they own that pick too), Jaylen Brown (last year's #3 overall pick), Jae Crowder, and Amir Johnson. Who knows if Johnson and Crowder will stick in Indy, they have to throw them in for contract and money reasons to make the trade work with the NBA. Who do you take with the #1 overall pick? Markelle Fultz from Washington is a 6'4" PG who can contribute right away if Jeff Teague leaves during free agency or if they decided to bring him off the bench to replace Teague.
There's one scenario and since the Pacers just dealt away a franchise player and basically in rebuild mode now, let's throw out another scenario! A couple months ago a picture of the Orlando Magic potential offseason moves was leaked after a newly signed player tweeted a picture of him signing with a board of the moves in the background. In case, you haven't seen it or need a refresher, there ya go.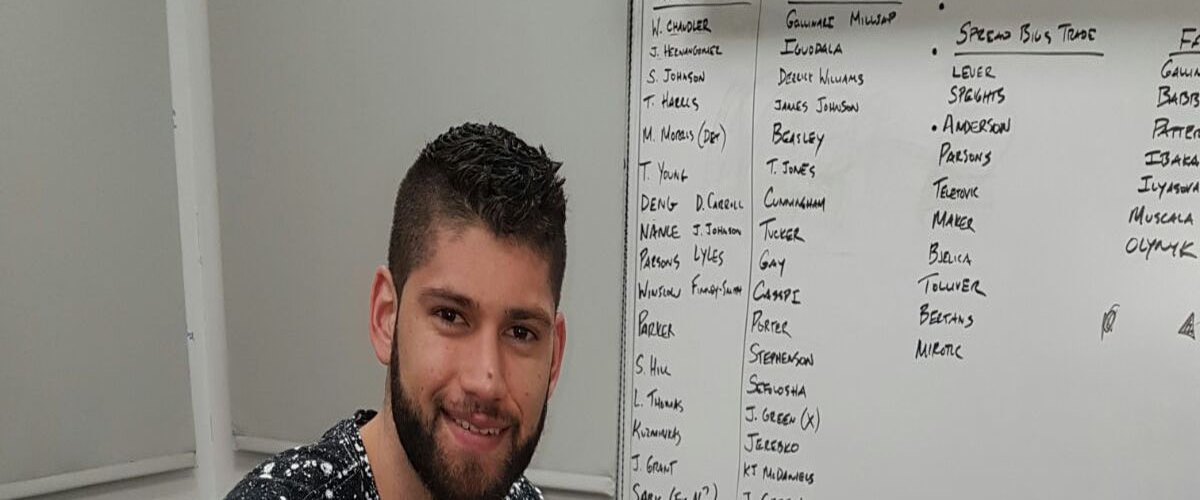 Thad Young, Pacers PF, is on that list and has a player option after next season and with the new CBA allowing players to get huge contracts, he's almost guaranteed to opt out. The Magic own the #6 overall pick in this year's draft. Send Young and the Pacers 1st round pick this year to Orlando for the #6 overall pick. Who should the Pacers look to take with the #6 overall pick? Two players come to mind in that range, PF Jonathan Isaac from Florida State and SG Malik Monk from Kentucky. Isaac is 6'11" lanky PF who runs the floor and can shoot and Monk is a 6'4" SG who can shoot with the best of them as well as drive to the basket. Monk is what the Pacers have been missing for a while. The extra pick in next year's draft from Boston in the George trade could be used for a PF.
So, let's look at the potential starting lineup. Markelle Fultz, Malik Monk, Jaylen Brown, next year's 1st round pick, and Myles Turner. All currently under 21 and tons of potential. What's not to like? Using your assets in young talent like George and Young to get younger guys and quickly rebuild your roster. This offseason will set the tone for Kevin Pritchard's reign as president of basketball operations in Indiana, let's see how it goes.
---