Predicting the 2017 Colts 53-man Roster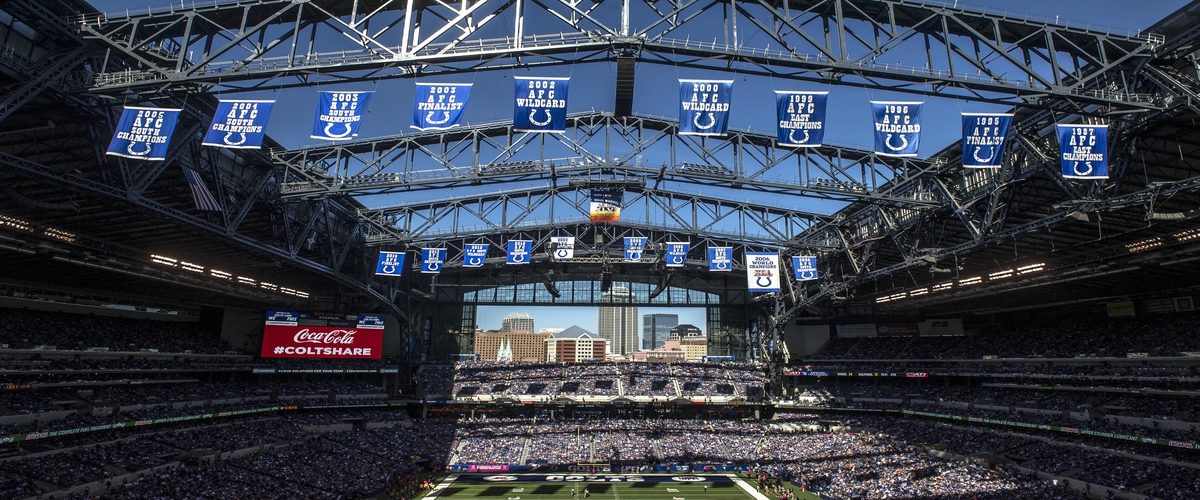 As the Indianapolis Colts prepare to report to training camp on July 29th, here is a look at what the 53-man roster may look like at the start of the regular season.
Offense

Quarterback: Andrew Luck, Scott Tolzien
No surprises here. With uncertainty surrounding the health of Luck's surgically repaired throwing shoulder, one could make the argument for keeping three QBs. The third would likely be Stephen Morris. Assuming Luck is ready to go for the start of the regular season, expect only two QBs to make the roster.
Running Back: Frank Gore, Robert Turbin, Marlon Mack
Last season the Colts elected to keep four RBs. When it comes to narrowing down the last few spots on the roster, Indy would be wise to take the best player available approach. There is some excitement surrounding UDFA Dalton Crossan, but he and Josh Ferguson are likely to be two of the last cuts at the end of the preseason. One of the two has a spot waiting for them on the practice squad. As for the three running backs who will make the roster: Gore will go monno e monno against father time. Father time is still undefeated. Turbin outperformed all expectations last season and should see an uptick in reps in 2017. Mack will provide the backfield with a change of pace back who is capable of breaking off a big play every time he touches the ball.
Wide Receiver: T.Y. Hilton, Donte Moncrief, Phillip Dorsett, Kamar Aiken, Chester Rogers
No surprises at the top of this list. 2017 is likely Dorsett's last chance to make it in Indy. If Dorsett continues to struggle as he did in years one and two, don't be surprised if Aiken leapfrogs him on the depth chart. Aiken was one of my favorite signingings of the offseason and I can't wait to see him outperform his contract. Rogers shined on special teams in 2016 and even made a case for himself as a receiver.
Tight End: Jack Doyle, Erik Swoope, Darnell Daniels
Not the sexiest position group, but a group who gets it done nonetheless. Doyle has been one of the most dependable Colts over the past four seasons. Is he ready to be an every down tight end in the NFL? Time will tell. After years of developing on the practice squad, Swoope showed in 2016 what the Colts saw in him as a basketball convert: 15 receptions, 297 yards, and 1 touchdown. Not bad for a third string tight end. Expect those numbers to increase in 2017. Darnell Daniels is the only UDFA I have making the roster. Another name to watch for is Mo Alie-Cox; another basketball convert from VCU.

Offensive Line: Anthony Castonzo, Jack Mewhort, Ryan Kelly, Joe Haeg, Le'Raven Clark, Brian Schwenke, Zach Banner, Denzelle Good, Fahn Cooper
For the first time in the Andrew Luck era, Colts fans can feel at ease with the offensive line. Castanzo, Mewhort, Kelly, Haeg, and Clark may not be the best starting five in the NFL, but they have the skillset to keep Luck better protected than at any other point in his career. A guy to watch for in preseason action, and it would be hard to miss him, is Zach Banner. The 6'8 behemoth was a fourth round draft pick and will challenge both tackles if either should struggle. Along with Banner, Schwenke, Good, and Cooper will provide much needed depth.
Defense
Defensive Line: Kendall Langford, John Hankins, Henry Anderson, Hassan Ridgeway, T.Y. McGill, Grover Stewart, Margus Hunt
Arguably the deepest position group on the team, the defensive line figures to be very contentious throughout the preseason. Every preseason there is a surprising cut or two. This year it may just be Kendall Langford. The 31-year-old is coming back from a season ending knee injury and was one of the few "Grigson acquisitions" to survive the wrath of new General Manager Chris Ballard. Colts fans have big expectations for free agent splash John Hankins who is expected to start at NT. The always productive Henry Anderson is expected to round out the starters in Indy's 3-man front. Ridgeway, McGill, Stewart, Hunt will provide excellent depth as role players.
Outside Linebacker: Jabaal Sheard, John Simon, Tarell Basham, Akeem Ayers, Barkevious Mingo
Only one of the five names listed above will be returning from 2016. Needless to say, General Manager Chris Ballard made overhauling the outside linebacker position a top priority this offseason. Many would say he still has work to do. Sheard and Simon should provide a much needed upgrade over last year's starters. Basham's role figures to be one of a third and long specialist; one I believe he will shine in. Ayers routinely made big tackles in 2016, so I am interested to see what role Pagano and company have for him. Mingo may have been the sixth overall pick four years ago, but don't expect much more out of him than special teams duties.
Inside Linebacker: Jon Bostic, Sean Spence, Antonio Morrison, Edwin Jackson, Anthony Walker
Inside linebacker is a black hole of uncertainty heading into 2017. For the sake of this post, I will predict Bostic to start at SILB and Spence to start at WILB. Honestly though, neither of them would start for any other team in the NFL. Despite my lack of enthusiasm, all reports out of OTAs suggested that Bostic looked good, and Spence is sure to provide an upgrade over Jackson who was pushed into starters' duties last year. The youth of Morrison, Jackson, and Walker is worth being excited about, but this position is years away from holding its own.
Cornerback: Vontae Davis, Quincy Wilson, Rashaan Melvin, Darryl Morris, Nate Hairston, Christopher Milton
As goes Davis, so too will the Colts secondary go. This was true in years past, but never more than what it will be in 2017. Don't be surprised if second round pick Wilson does not start opposite Davis right away. Pagano hasn't been shy about the fact that Wilson has a lot of work to do. If Wilson doesn't start right away, look for Melvin to start opposite Davis as he did much of 2016. Morris projects to be the starting nickel back with Hairston and Milton supplying depth.
Safety: Clayton Geathers, Malik Hooker, Darius Butler, T.J. Green, Matthias Farley
If Clayton Geathers is able to get healthy and stay healthy, this group of safeties may be the best in the NFL. Yep, that's how high I am on rookie Malik Hooker who has yet to play a snap in the NFL. Hooker too has an injury to bounce back from, but he figures to be a huge difference maker. Butler will provide the young secondary with a much needed veteran presence on passing downs. Reports out of OTAs suggested that Farley impressed and could potentially start at strong safety if Geathers' medicals don't check out. The selection of Hooker put T.J. Green on the hot seat. Does General Manager Chris Ballard have the guts to cut a second round draft pick after one year? That may be asking a bit too much considering how raw Green still is.
Special Teams
Adam Vinatieri, Jeff Locke, Thomas Hennessey
Two new faces in Locke and Hennessey. Vinatieri is 44 years old and still kickin'.
Last Five to Make the Roster

Darnell Daniels, TE
T.J. Green, S
Fahn Cooper, OL
Margus Hunt, DL
Christopher Milton, CB
Last Five Cuts
Jeremiah George, ILB
Mo Alie-Cox, TE
Dalton Crossan, RB
Stephen Morris, QB
Al Woods, DL
10-man Practice Squad
Stephen Morris, QB
Dalton Crossan, RB
Tevaun Smith, WR
JoJo Natson, WR
Mo Alie-Cox, TE
Adam Redmond, OL
Jeremy Vujnovich, OL
Jared Sickles, OLB
Luke Rhodes, ILB
Dante Blackmon, CB
This article was written by Matt Baker. Stay tuned for more articles from Matt and myself as the 2017 NFL season draws near.
---