Breaking Point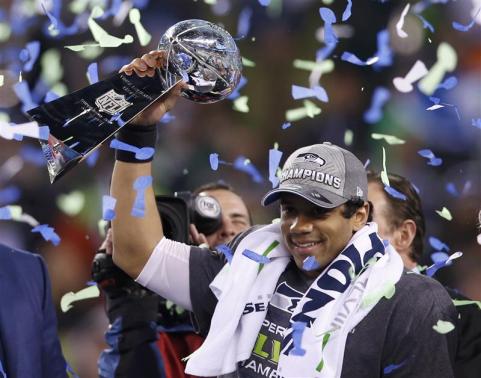 Can the parties agree?
"The Seahawks and quarterback Russell Wilson inch toward the deadline to do a contract extension, and the two sides have plenty of ground to make up. It's not clear at this point if they'll be able to do it. Earlier on Saturday, a report from Pro Football Talk pegged an offer by the Seahawks at $21 million per year. While that number is essentially accurate, going inside the numbers compared to other quarterback deals tell more of the story". Ian Raport, (NFL Network)
The real question is Russell Wilson worth paying more than 21 million dollars for. I notice one major problem with breaking the bank for Wilson, and that is the defense is the prime force behind Seattle's success. I believe that Russell Wilson is a franchise quarterback, but to shred the defense down the road seems very risky.
The beautiful curse about the NFL is the salary cap, and that is what separates the sport from the MLB. Personally, I have never cared for the salary cap and I feel that it blocks teams from growing together. Seattle has all these great young players now in need of money, or in the words of the great Randy Moss "Straight Cash Homey". In Madden I almost always play without the Salary Cap on sometimes I wish the NFL will raise it. I hope during the next CBA they discuss raising the NBA is raising their cap higher. I will watch this very closely.
By,
Kristopher M. Newcome
---