Hamels To Rangers!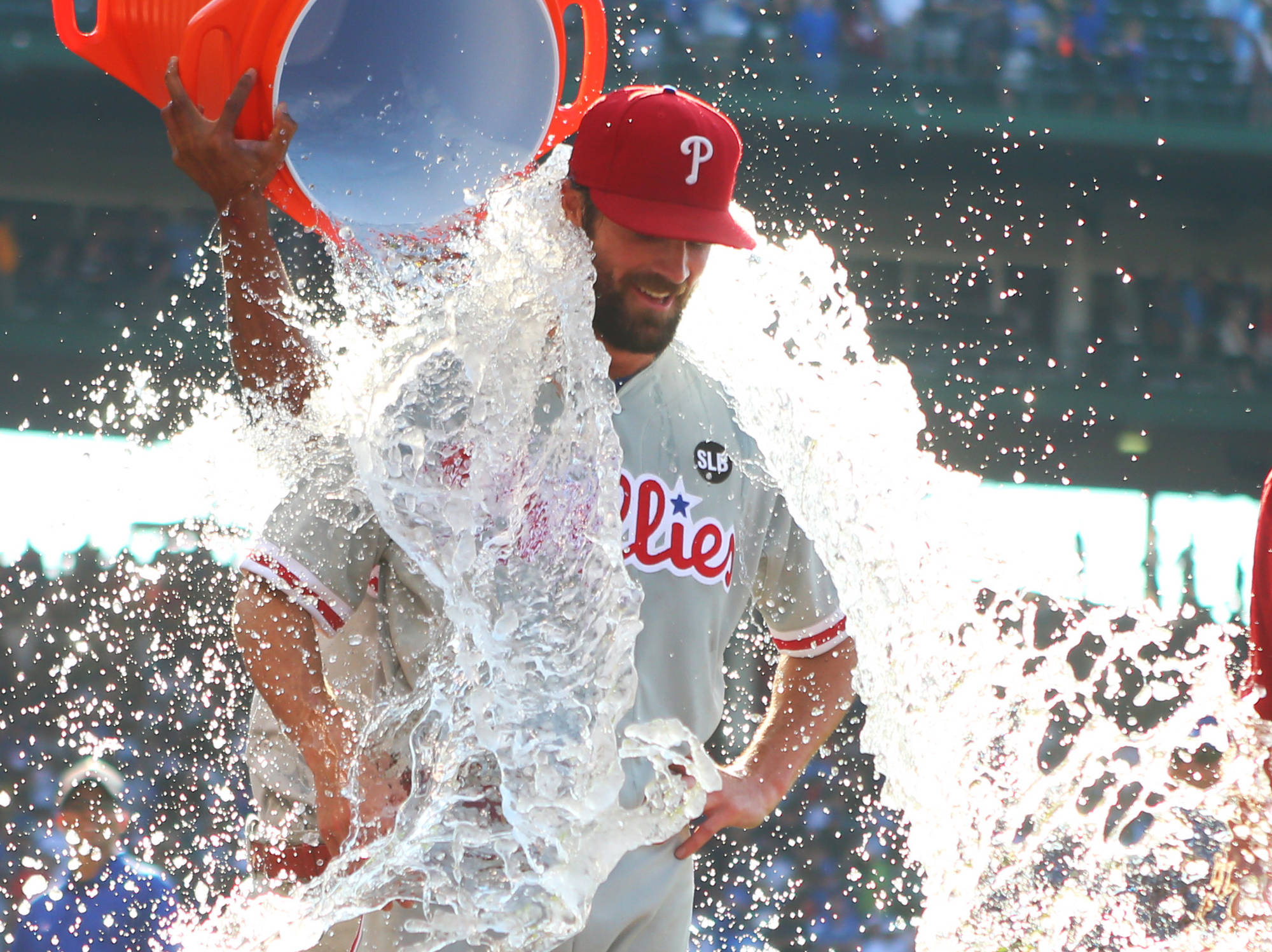 Welcome to the Rangers.
Caylor Arnold-USA TODAY Sports
One of the more interesting trades that I have seen in my lifetime has occurred today with Cole Hamels traded to the Texas Rangers. I can understand the move if the Rangers think this will make them contenders next year. I know if Yu Darvis was healthy that they would be still in the wildcard race. The trade is interesting since the Rangers are eight games out of the pennant race. The A.L west also has a surprisingly good Houston Astros and the offensive power house Anaheim Angels.
"The much-rumored Phillies ace Cole Hamels has been traded to the Rangers, CBSSports Baseball Insider Jon Heyman reports. The lefty Hamels, 31, has pitched to a 3.64 ERA and 3.51 K/BB ratio this season. For his career, he owns an ERA+ of 124 across parts of 10 big-league seasons. Four times he's finished in the top 10 of the NL Cy Young balloting. Hamels is owed the balance of a $23.5-million salary this season. Through 2018, he's owed, at mininum, another $76.5 million." Dayn Perry, (CBS news)
I wonder what the future holds for the Phillies can they make the playoffs again? I also wonder what will happen to the Rangers 2016 should be a very exciting year with Cole Hamels and Yu Darvish. They may be the favorite in the American League, however it depends who they nab in free agency. I will be watching the story very closely and I believe that both teams won the trade at the moment, but only time will tell.
By,
Kristopher M. Newcome
---