Countdown to Kickoff 2017: AFC East
With training camp in full swing, it's time for The Zone Press (formerly Game of Zones) annual countdown to kickoff. This year is a little different. This time we're going division by division. So with that said, let's begin in the division of the defending world champions.
1. New England Patriots (Overall Power Rank: 1)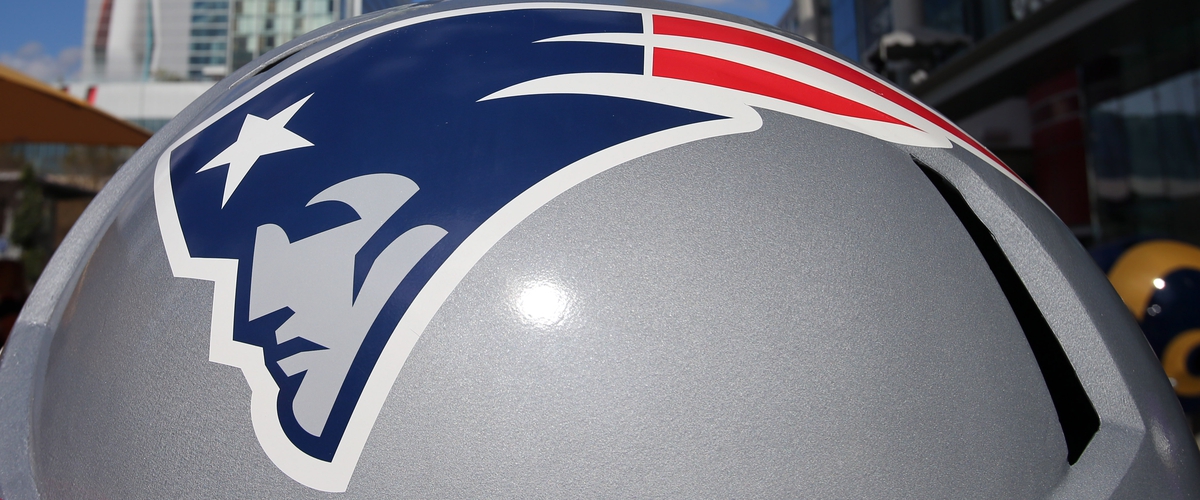 2016 Results: 14-2 (Won Super Bowl LI)
What a difference a few quarters can make. In the third quarter of the Super Bowl, the only question was how badly the Atlanta Falcons were going to beat the Patriots. And then the greatest comeback in NFL history happened. Now with five Lombardi Trophies in Foxborough, the Pats are the overwhelming favorites to get their sixth. The reason being is that New England won the offseason and got better. With all of their acquisitions, you'd think the Falcons kept their foot on the gas and ran the Patriots off the field in Super Bowl LI. First off, they replaced Martellus Bennett with Dwayne Allen. Allen is younger and has the talent for the position. If Gronk can stay healthy for a full season, it's an overall improvement. Next, they went out and got Stephon Gilmore to replace Malcolm Butler. The funny thing is Butler is still on the roster. So now the Pats have tandem corners to strengthen their pass defense. Kony Ealy and David Harris also join the most disciplined unit in the league. Ealy disappointed a year ago but has shown flashes of greatness in the past. Their biggest acquisition of all was stealing Brandin Cooks from the Saints. Cooks is a 1000 yard receiver that adds a big play threat to an already reliable group of receivers. So yeah, the rich got richer.
Key Additions: Brandin Cooks, Stephon Gilmore, Dwayne Allen, Kony Ealy, David Harris, Mike Gillislee
Storylines
Tom Brady, Father Time, and a Curse: Let's address the elephant in the room. The Greatest Quarterback of All-Time will be 40 years-old once the season starts. Not many quarterbacks last long once they hit 40. And to top it off, Brady is on the cover of Madden. And before you discount the curse, remember what it did to Gronk just last year. Point being, conventional wisdom says Brady can't have much left. He's literally going up against father time, history, and a curse. And to top things off, the Pats have a contract situation to think about (more on that later). But if last year taught me anything, it's to never bet against Brady. So instead of trending downward, he'll probably have an MVP caliber season. Typical.
16-0: Yes, there are already rumblings about another chance for the Patriots to run the table. With their new acquisitions and superior coaching, it's fair to think they have a chance. However, a quick glance at their schedule shows it won't be easy. The Patriots tough games include the Giants, Falcons, Raiders, Broncos, Texans, and Dolphins. I think they lose at least one of those games, but we'll see.
The Future: The last storyline for the Patriots have more to do with what happens after the season is over. The heir apparent Jimmy Garoppolo will be a free agent at the conclusion of the season. The Pats clearly see value in the backup since they didn't trade him. But if Brady wants to continue playing, New England will find themselves in an interesting situation. When push comes to shove do they choose the GOAT or the future?
Season Outlook: You should know the drill by now. As long as Brady is throwing the football for the Patriots, they'll win 12 or more games, get a first-round bye, and play in the AFC Championship Game.
Fantasy Player to Watch: Brandin Cooks
2. Miami Dolphins (Overall Power Rank: 12)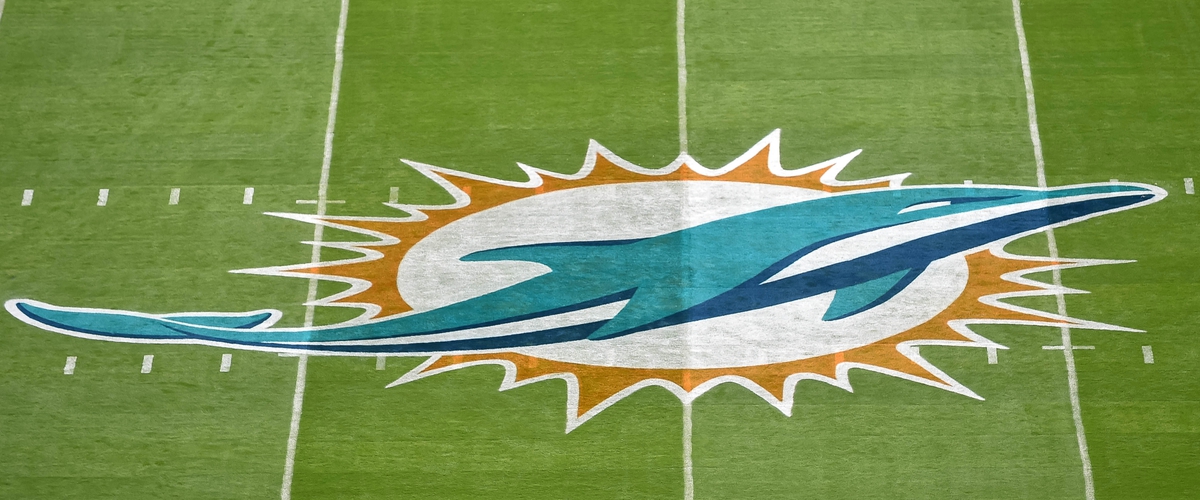 2016 Results: 10-6 (Lost in Wildcard Round)
Miami was able to turn some heads by sneaking into the playoffs last season. But did they make it because the AFC was weak or on their own merits? It was put up or shut up for Ryan Tannehill and the Miami Dolphins last season. Joe Philbin was shown the door and Adam Gase was brought in to right the ship. To Tannehill's credit, he played just fine in his first year in Gase's system with 19 touchdowns and 12 interceptions before injuries ended his season. Jay Ajayi was the real surprise on offense as he had a breakout season that no one saw coming. Now the challenge for Miami is turning a flash in the pan season into playoff consistency. To help, the Dolphins picked up two tight ends in Julius Thomas and Anthony Fasano to diversify their passing attack. Laremy Tunsil makes the move to Left Tackle to take the place of the departing Branden Albert. William Hayes and TJ McDonald come over from the Rams to fill holes in a Miami defense that underperformed last season. They also spent three draft picks on this side of the ball. Miami's easy schedule also serves to help them this season. They only play three teams that made the playoffs a season ago.
Key Additions: Julius Thomas, Anthony Fasano, Ted Larsen, William Hays, Lawrence Timmons, TJ McDonald, Nate Allen
Storylines
O-line Health: The Dolphins offense was a roller coaster ride of inconsistency due to the lack of health on their line. Mike Pouncey, Branden Albert, and Laremy Tunsil all missed time last season. Pouncey, in particular, hasn't played a full 16-game season since 2012, which explains why Ted Larsen was brought in as a backup. While Tunsil will move to his natural position at Left Tackle, that leaves a hole at guard. At least their set at Right Tackle with Ja'Wuan James.
Defense: A lot of emphases was put on improving a defense that ranked 29th in yards allowed last season. Three draft picks, a trade for William Hayes, and bringing in Lawrence Timmons and TJ McDonald shows how unhappy Miami was with their effort on this side of the ball. Right off the bat, McDonald will be suspended for half of the season. So Nate Allen will hold the position until then. An improvement in this unit will be mandatory for a return trip to the playoffs.
Tannehill: The Dolphins QB avoided questions of his demise by improving his play in the new offensive system. His injuries derailed in the end, but there's still plenty of room for him to improve. So we'll see what he can do year two under Gase.
Season Outlook: This is sort of a crossroads season for the Dolphins. Improvements on defense, another good season from Ajayi and further improvement from Tannehill could land them back in the playoffs for the second straight year. On the other hand, things could go the other way. What if Ajayi was a fluke last season? What if Tannehill isn't the answer at QB?
Fantasy Player to Watch: Jay Ajayi
3. Buffalo Bills (Overall Power Rank: 26)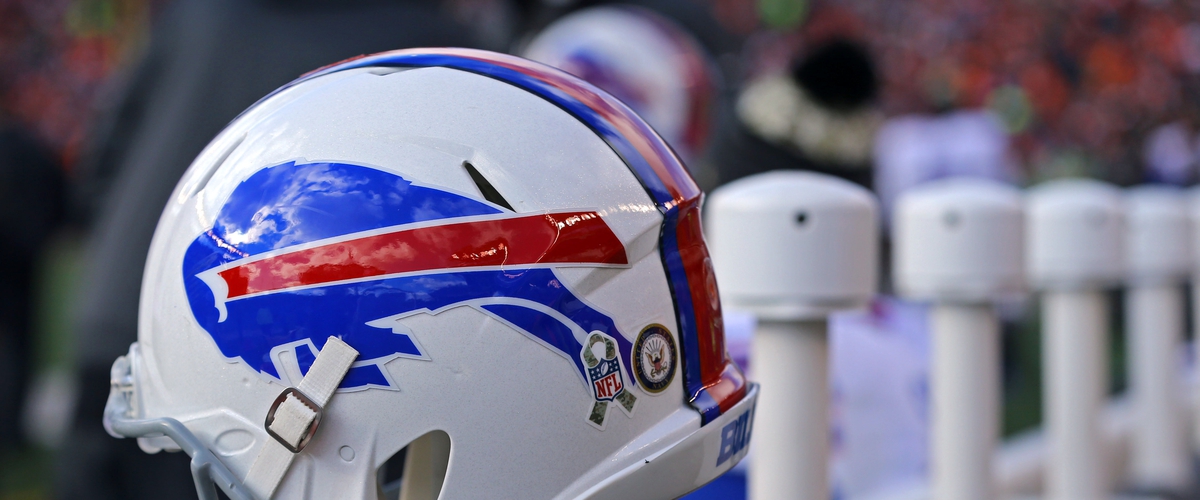 2016 Results: 7-9 (Missed Playoffs)
Last season, the Bills sat Tyrod Taylor in Week 17 to avoid paying him a roster bonus. That sentence alone sums up the Bills 2016 season nicely. Per usual, the Bills showed flashes of a team that could make the playoffs with a 5-2 start. And then the wheels fell off and they won only two more games. That cost Rex Ryan his job. Sean McDermott now steps in to try and bring the Bills back to relevance. Taylor is back at QB and LeSean McCoy is a year older and a year closer to 30. So a fall off could be close for McCoy, but hopefully, Sammy Watkins can return to form after an injury riddled season. On defense, the Bills managed to lose to the Patriots without even stepping on the field with them. Stephon Gilmore may have been their best defensive player a year ago, and he joined the Patriots. That's gotta hurt. Furthermore, the Bills are switching to a 4-3. So while Lorenzo Alexander notched 12.5 sacks last season, he'll have to adapt to a new system. Here's hoping Marcela Dareus can stay on the field long enough to make a much-needed impact on defense. So all in all, it looks as if the status quo will remain the same for Buffalo. They'll be solid, but likely second or third fiddle in the AFC East. But don't worry Bills fans, Tom Brady can't play forever.
Key Additions: Patrick DiMarco, Mike Tolbert, Andre Holmes, Philly Brown, Rod Streater, Vlad Ducasse, Gerald Hodges, Shareece Wright, Micah Hyde, Jordan Poyer, Steven Hauschka.
Storylines
Sammy Watkins: 2017 will be very important for Watkins. Not only can he prove to be an elite level receiver in the league, but a big payday could await him if he can prove worthy of it.
Off-Field Issues: The best ability is availability, but the Bills have had their fair share of suspensions in the past. Plus, they already have a few lined up. Adolphus Washington and Walt Powell will miss time due to suspensions.
Tyrod Taylor: Another Bills player without a lot to prove and gain. You'd think Taylor's status in Buffalo would be made clear after the organization did everything in their power to avoid paying him incentives, but he's still their best option. Plus, he took a $10 million pay cut to stay. Still, the long-term plan for the QB position in Buffalo is shaky at best. I think if they could find a better option, they'd drop Taylor quick. So Taylor is basically playing for respect and compensation.
Season Outlook: Their playoff chances are already hampered by having the Patriots in the division, but now the Dolphins have proven to be better. So unless the AFC proves to be absurdly weak, I don't see the Bills in the postseason.
Fantasy Player to Watch: Sammy Watkins
4. New York Jets (Overall Power Rank: 29)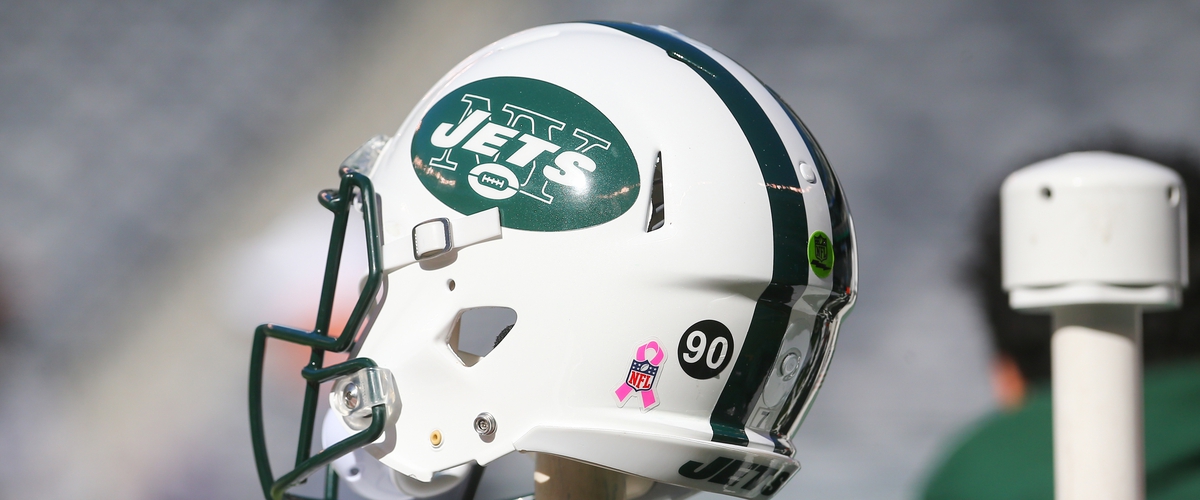 2016 Results: 5-11 (Missed Playoffs)
No matter how much they try to deny it or hide it, the consensus for the New York Jets is that they will be tanking for Sam Darnold. And honestly, I don't blame them. Quarterback play (or lack thereof) has been a weakness for far too long for this organization. Last season was no different. Ryan Fitzpatrick stunk up Metlife Stadium after holding out for more money and Bryce Petty ended up starting at one point. The defense followed their lead and fell off a cliff. What was once considered to be a playoff team completely crumbled? This season doesn't look any more promising. So to all the Jets fans out there, just trust the process and hope it yields something.
Key Additions: Josh McCown, Quinton Patton, Kelvin Beachum, Mike Pennel, Demario Davis, Spencer Paysinger, Morris Claiborne, Chandler Catanzaro, Jamal Adams.
Storylines
The Tank: It's no secret the Jets are pretty bad coming into the 2017 season. The worst kept secret, however, is that the Jets may be all in on the tank in order to get one of the top quarterbacks in next year's draft. It won't be too hard considering their roster and the division they play in and the lack of talent on their roster.
Quarterback: We know what the plan is long term at this position, but the short term vision seems foggy. Josh McCown is the favorite to win the job as he's the veteran among the group. Christian Hackenberg and Bryce Petty are the young QBs who probably dream of getting a chance to establish themselves as options for the team's future. No matter how you slice, all three are doomed to fail when you look at the lack of talent surrounding them on offense.
Todd Bowles: Coming into 2017, Bowles is in a pretty bad position entering his third season with the Jets. In year one, the Jets were on the verge of the playoffs. And then a fringe playoff team became a league laughingstock. So Bowles role as the coach has essentially flipped on its head. Instead of coaching a team that is playoff worthy, he is coaching a team that's rebuilding. Attempting to survive this rebuild alone puts him on the hot seat.
Season Outlook: The Jets have one of the worst rosters in the NFL, and they will struggle to win multiple games as a result. Even four victories seem like it would be a miracle. The silver lining, however, is Sam Darnold and the 2018 Draft Class looks promising. See you next spring Jets fans.
Fantasy Player to Watch: Bilal Powell
---