NFL Week 3 Preview and Predictions
So there's been two ties, a big trade, and a halftime retirement in the span of a week. What is going on out here?
Week 3 Headlines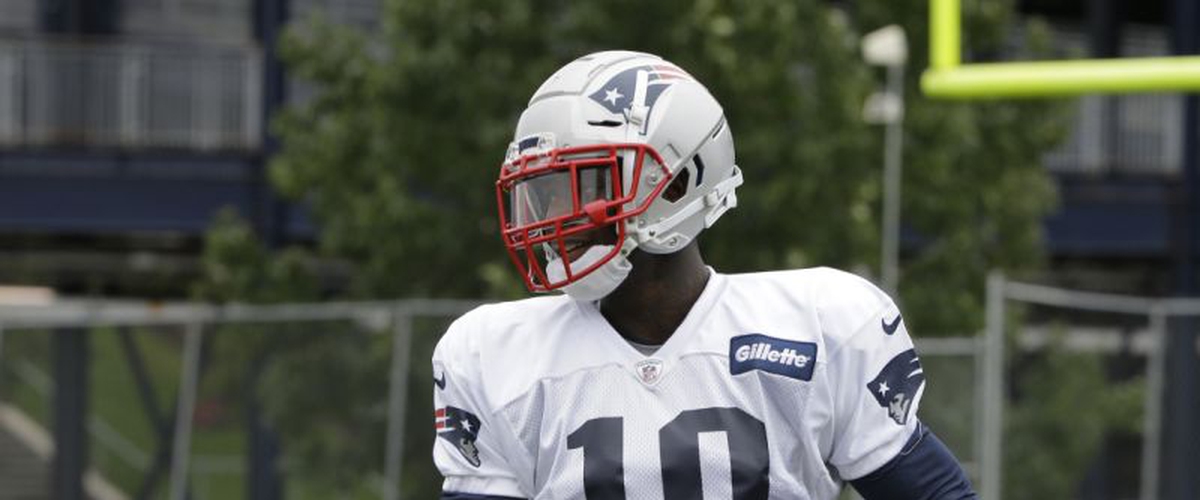 Josh Gordon to Patriots: Talented but troubled Wide Receiver Josh Gordon has been traded to the New England Patriots in exchange for 2019 Fifth-Round Pick.
Halftime Retirement: Bills Cornerback Vontae Davis opted to retire after halftime of Bills game against the Chargers.
More Steelers Drama: Antonio Brown missed one day of practice following a back and forth on social media. Also, Le'Veon Bell's holdout is still ongoing.
Maroon 5 Tapped For Super Bowl Halftime Show: The NFL has announced that pop group Maroon 5 will headline the Super Bowl LIII Halftime Show in Atlanta.
Fantasy Football Start Em/Sit Em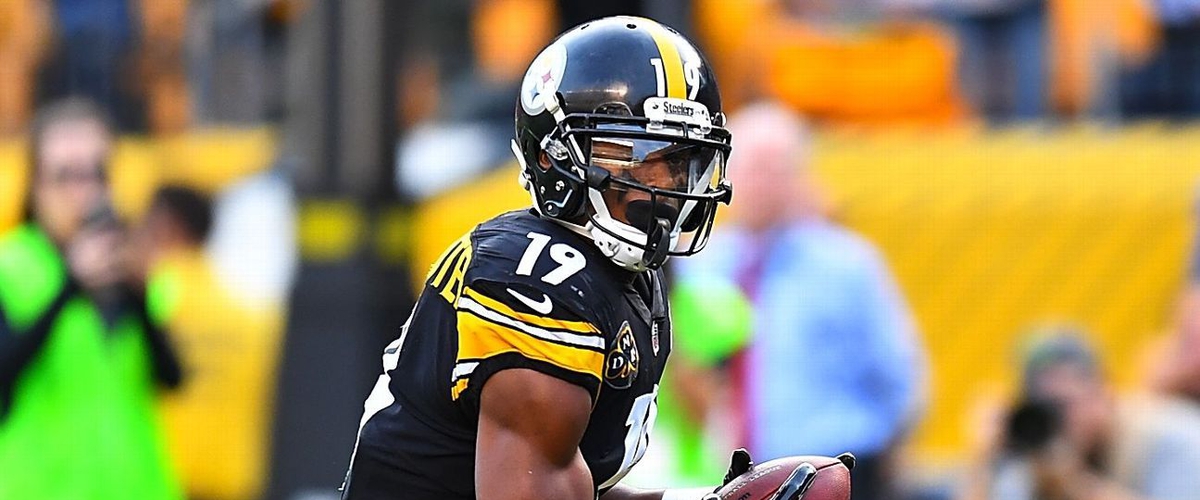 Starting Quarterbacks: Kirk Cousins, Jimmy Garoppolo, Matthew Stafford, Matt Ryan, and Ryan Fitzpatrick.
Sitting Quarterbacks: Dak Prescott, Derek Carr, Case Keenum, Andrew Luck, and Sam Darnold.
Starting Running Backs: Jordan Howard, James Conner, Tevin Coleman, Matt Breida, and Dalvin Cook.
Sitting Running Backs: LeSean McCoy, Derrick Henry, Jamaal Williams, Royce Freeman, and David Johnson.
Starting Wide Receivers: Juju Smith-Schuster, Golden Tate, DeSean Jackson, Jarvis Landry, and Dante Pettis.
Sitting Wide Receivers: Michael Crabtree, Randall Cobb, Mike Williams, Kelvin Benjamin, and Jordy Nelson
Starting Tight Ends: Antonio Gates, George Kittle, Kyle Rudolph, O.J. Howard, and Evan Engram.
Sitting Tight Ends: Tyler Eifert, Eric Ebron, Charles Clay, David Njoku, and Ricky Seals-Jones.
Starting Defense/Special Teams: Vikings, Bears, Texans, Browns, and Jets.
Sitting Defense/Special Teams: Chargers, Bengals, 49ers, Saints, and Titans
Game Picks (Season Record 20–10-2)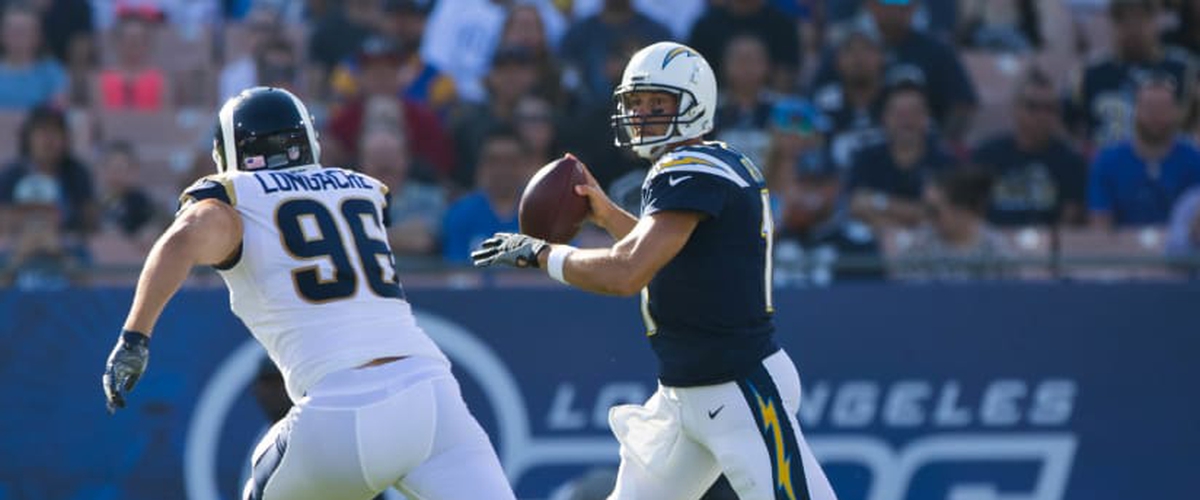 Browns vs. Jets: The Cleveland Browns aren't a terrible team like they were a year ago. However, it is concerning that they're finding new ways keep that zero in their win column. An argument could be made that they should be 2-0 right now. Cleveland needs to learn how to finish games they have teams down. Their run defense looked good last week, and that will likely be their focus against the Jets. The Jets fell back to earth against the Dolphins. To get things back on track, look for them to establish Isaiah Crowell early. That could free up the passing game and establish and more balanced offense. In the end, I think the Browns will finally put the pieces together and secure their first win since 2016.
Prediction: Browns win 20-16
Vikings vs. Bills: This will be a slaughter. With the Bills rookie quarterback and lack of protection, it's only a matter of time until the Vikings defense forces mistakes.
Prediction: Vikings win 38-6
Texans vs. Giants: Both teams will be desperate for their first win. The Giants offensive line has just been plain offensive so far. If Eli Manning decided to pull a Vontae Davis, I doubt anyone would blame him. A lack of an o-line means very little time for Manning to find OBJ down the field and few running lanes for Saquon Barkley. It also means the Texans pass rush will be all over the Giants quarterback. All that's left to decide is if the Texans offense can get back on track. Deshaun Watson played better last week, but still made a crucial blunder that helped cost his team the game. Plus, he's not putting together those impact plays like he was last year. Against this Giants defense, I expect him to finally look like last year's version of himself.
Prediction: Texans win 21-17
Redskins vs. Packers: Last week was the quintessential Alex Smith performance. He had a high passer rating but ultimately failed to make the big plays his team needed. He'll need to do better considering the fact that his offense will have a tough time dealing with his old 2005 NFL draft classmate. Aaron Rodgers, while still hobbled, managed to put up good numbers against the Vikings defense. So there's no telling what he could possibly do to this Redskins team. Andrew Luck mostly hit the Washington defense with short passes. Rodgers will likely take more shots down the field to better use his weapons. Smith's ball control will keep the game close, but Rodgers will simply make more plays.
Prediction: Packers win 28-20
49ers vs. Chiefs: Thus far, the Chiefs have lived up to their best possible scenario on offense. They're a big play team that can seemingly score on anyone. Once they get going, they turn every game into a shootout. Through two games, the Chiefs have scored 80 points and racked up 800 yards of offense. But due to their lack of a defense, teams can score with them. The 49ers offense should have their best game yet in all areas of the game. In a shootout, always take the side with the bigger guns. And KC has the bigger guns in this matchup.
Prediction: Chiefs win 38-30
Dolphins vs. Raiders: Oakland has a few problems that won't change this season. The first is that their defense is old. They can put together a great half of football, but not four quarters worth of the same football. Secondly, they don't have a pass rush for obvious reasons. Derek Carr played close to perfect last week, but it ended in another loss for the Raiders. Meanwhile, the Dolphins have been an early surprise for people like me. The Dolphins will likely run into the Raiders first half wall, but eventually, that wall will give way for Kenyan Drake and Frank Gore. And with the lack of a pass rush, Ryan Tannehill will have time to throw the ball downfield. And even if Carr has another good game, the Raiders offense is too 'old school' and too conservative for their own good.
Prediction: Dolphins win 23-20
Eagles vs. Colts: The upset alert is blaring loudly for this one. The Colts looked primed for a win in this one. Their defense isn't as terrible as advertised, Carson Wentz will be seeing the field for the first time in a while, and Frank Reich has insider information on the Eagles. With Wentz coming back, part of me expects the Eagles to go over conservative and ease him back into things. The other part of me has a feeling they'll just cut him loose and have him throwing the ball all over the place. I'm leaning more towards the former in this one. Yes, Jordan Matthews is back, but the Eagles receiving corp is still banged up. So this game will be won by the Eagles defense and running game. Look for them to get pressure on Andrew Luck and force a few mistakes. On offense, a heavy dose of the running game and careful passes will carry the Eagles to victory.
Prediction: Eagles win 21-18
Jaguars vs. Titans: Jacksonville should be riding high after their victory over the New England Patriots. They shouldn't be riding too high considering who they're playing. The Titans almost always give the Jaguars a hard time. In fact, Tennessee swept the season series last year. The Titans aren't afraid to get dirty with the Jaguars. In fact, they embrace it. The real question is who starts for the Titans. If it's Blaine Gabbert, I expect mistakes to be made that cost the Titans the game. If it's Marcus Mariota, I expect a lot of RPO and quick passes. However, the Jags defense will have more options on the field since they don't have to account for Delanie Walker. I'm not expecting another big game from Blake Bortles, but the Jags likely won't need it.
Prediction: Jaguars win 24-10
Panthers vs. Bengals: Cincinnati's 2-0 start has been met with pure apathy. Perhaps a win this week will get them some respect. The Panthers offer their defense a true first test. The statuesque and turnover prone Joe Flacco and returning Andrew Luck can't do what Cam Newton does. The Panthers offense has yet to produce a 100-yard rushing game. So I expect the Panthers to change that with an overload of RPO. This means the Bengals defense will need to rely on the second level of their defense a lot more. They'll likely place a safety in the box, so they'll need to step up as well. I'm also interested to see if the Bengals offense can continue their success. The Panthers defense can be tough, but the Falcons showed they do still have holes to exploit. I think the Bengals run will continue.
Prediction: Bengals win 27-26
Ravens vs. Broncos: Joe Flacco and the Ravens fell back down to earth last week against Cincinnati. Perhaps an extra three days of rest and prep will help them get back on task. They're facing a beatable Broncos team that didn't look too impressive last week against the Raiders. At home, the Broncos eventually took advantage of a tired Raiders team that repeatedly shot themselves in the foot. They didn't really look that impressive. The Ravens defense will provide them their first real challenge this season, and I'm not sure Case Keenum is up for it. So long as Flacco keeps a lid on the turnovers, the Ravens should win.
Prediction: Ravens win 26-20
Falcons vs. Saints: Although their defense is wounded, the Falcons managed to find some of their mojo on offense. Now the injury bug is making its way to the offensive side of the ball. Offensive lineman Andy Levitre has been placed on Injured Reserve, Julio Jones has tweaked his calf muscle, and Devonta Freeman is missing games with a knee injury. Fortunately for them, the Saints haven't played well so far this season. New Orleans was embarrassed by the Bucs and had trouble putting away the Browns. One would like to think the Saints will eventually turn things around. They have a great opportunity against this Falcons defense. The holes created by injury on their defense should allow Alvin Kamara plenty of room to make plays. And with Levitre gone, I expect the Saints defensive front to find a way to make an impact.
Prediction: Saints win 28-24
Rams vs. Chargers: The Fight for L.A. heads to the football field for the first time since these two teams relocated to the city. The Chargers got back on track with a win in Buffalo. Offensively, they're one of the most dangerous teams in the NFL. They have two running backs capable of hurting opponents in the passing game and a plethora of receivers at their disposal. The Rams are stout up front and in the secondary. So expect the Chargers to utilize Antonio Gates, Austin Ekeler, and Melvin Gordon to exploit the Rams weakness at linebacker. The Rams enter the game with a ton of hype but haven't faced a good team yet. They had a fourth-quarter explosion against the Raiders and pummeled the hapless Cardinals. Despite the speed and talent on the Chargers defense, the Chiefs proved they can still be carved up by aggressive play calling. And I expect Sean McVay to turn up the heat on the Chargers defense. I also expect Wade Philips to dial up blitzes to get after Philip Rivers. However, I believe it will be the Chargers that come away with the victory. I think the Chargers defense play up to their potential while Philip Rivers exploits the aforementioned weaknesses on the Rams defense.
Prediction: Chargers win 34-31
Cardinals vs. Bears: Another incoming slaughter this week. The Cardinals can't seem to get anything going on offense. The Bears defense will feast on another bad team.
Prediction: Bears win 24-9
Seahawks vs. Cowboys: The Dallas offense showed signs of life last week by using more aggressive play calling and some RPO for Dak Prescott. Meanwhile, the defense pummeled Eli Manning after getting past the Giants turnstile offensive line. The Cowboys will face another bad offensive line, but Russell Wilson is harder to catch. This makes the Seahawks more capable of putting up points. I expect the Cowboys to go back to their safe option of running the ball with Zeke. From their, Dak will likely go back to his safe passes as well. The Seahawks simply aren't good enough right now to pose much of a threat. They'll keep it close though.
Prediction: Cowboys win 26-23
Lions vs. Patriots: New England is licking their wounds after a humbling defeat against the Jaguars. Last week proved that this edition of the Patriots defense is the weakest we've seen in a while. Matthew Stafford should have fun throwing the ball all over the place against them. Last week also proved that the Patriots need more big-play threats on offense. I wouldn't expect to see much of Josh Gordon this week simply because he needs to learn the playbook. The Lions offense will have a field day, but the same can't be said for their defense. They can attack all they want with blitzes, the Tom Brady will just cut them to pieces. And zone defense is the modern waving of the white towel against Brady. The key will be turnovers, and Stafford is good for at least one too many of those.
Prediction: Patriots win 35-28
Buccaneers vs. Steelers: For years, this blog has referred to this iteration of the Pittsburgh Steelers as the 'bizarro' Steelers. That was usually to point out the fact that they rely on offense to win instead of the traditional defensive style. Now they're just flat-out bizarre. Not only is their defense terrible, but there's also a new headline about locker room problems seemingly every week. This week, Antonio Brown decided to skip a practice after responding to a tweet by a former Steelers PR guy. And Le'Veon Bell was last seen in Miami having the time of his life. It's a mess in the Steel City right now. Meanwhile, the Buccaneers are the surprise team of the NFL through two weeks. Without Jameis Winston, they were supposed to be terrible. Ryan Fitzpatrick didn't get the memo. Fitzpatrick has unlocked the long-dormant potential of the Buccaneers offense. And against rusted and hollow Steelers defense, his success should continue. I'm not sure where the Steelers heads are, but I know that lack of focus will likely cost them this game.
Prediction: Bucs win 33-30
---