Dolphins WR coach Karl Dorrell Accepts Colorado Buffaloes job
karl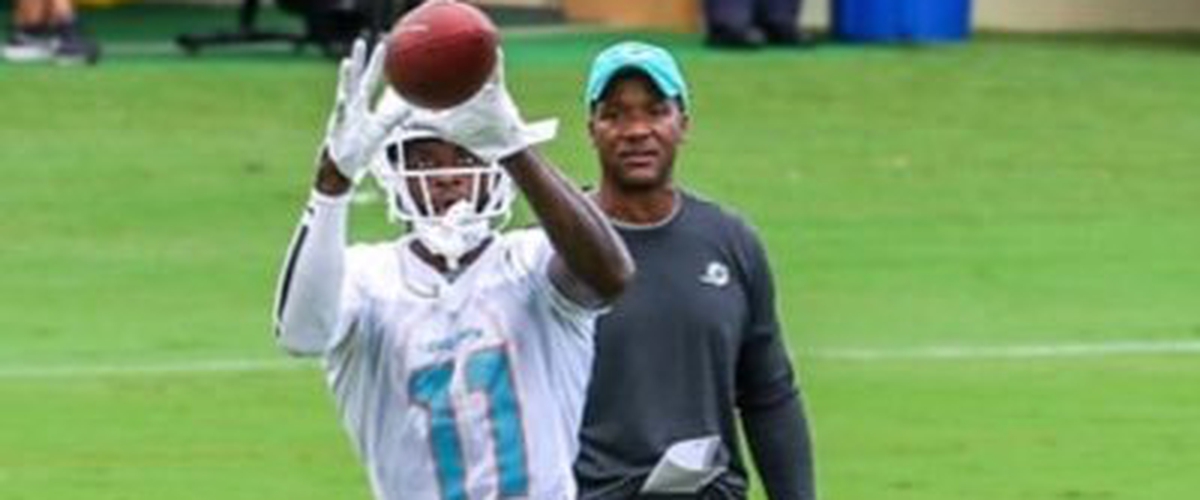 The Colorado Buffaloes looked to a familiar PAC-12 coach to get their team back on track. Miami Dolphins wide receivers coach Karl Dorrell will become the 27th head football coach in school history. The Buffaloes are trying to replace Mel Tucker after one season as he took the Michigan State job. Colorado has gone 5-7 for three straight seasons and is hoping that Dorrell can get the program back to national prominence.
Dorrell is no stranger to the conference though. He sported a 35-27 record in five seasons with the UCLA Bruins and took the team to four bowl games. In 2005, he led the Bruins to a 10-2 record and a Sun Bowl victory. Dorrell also spent some time with Colorado in the '90s as their wide receivers coach and again as offensive coordinator. His last college stint was in 2014 when he served as the offensive coordinator for Vanderbilt.
Colorado is hoping that Dorrell's vast coaching experience can lead them to the top of the PAC-12 South again. Last season, the Buffaloes finished 3-6 in the conference and things haven't looked positive for the future. The good news for Colorado is that Dorrell has a lot of experience in college football. A critical part of that is understanding the recruiting game. A lot of NFL coaches have trouble transitioning back to college football due to recruiting. They often struggle at managing recruiting duties and sets the program back a couple of seasons. Dorrell has a lot of experience in that area and should do well at making the transition again.
The one thing that we can expect from the Buffaloes is a strong offensive team under Dorrell. That will be a challenge in getting the right personnel to fit his schemes. Colorado had a great quarterback in Steven Montez. But he's gone now and they didn't have a lot of success even though Montez performed really well. But the offense wasn't utilized properly. The Buffaloes ranked 61st in passing and 79th in rushing last year. They ranked 100th in scoring offense. So getting the offense to gel is a top priority.
But Dorrell will also have to find the right defensive coaching staff. Colorado ranked 104th in total defense last year. Offensive coaches often have trouble building a strong defensive squad. So he will have to find the right defensive coaches if he plans to compete with the high-powered offenses in the PAC-12.
Despite all the challenges ahead, I really like this move for Colorado. They went out and brought in a successful college football coach. They also are bringing in a man that has worked with players on all levels. While it may take some time to build the program, I feel that Colorado is heading in the right direction with this move.
---