Would Joe Burrow be wrong to not play for the Bengals if they draft him?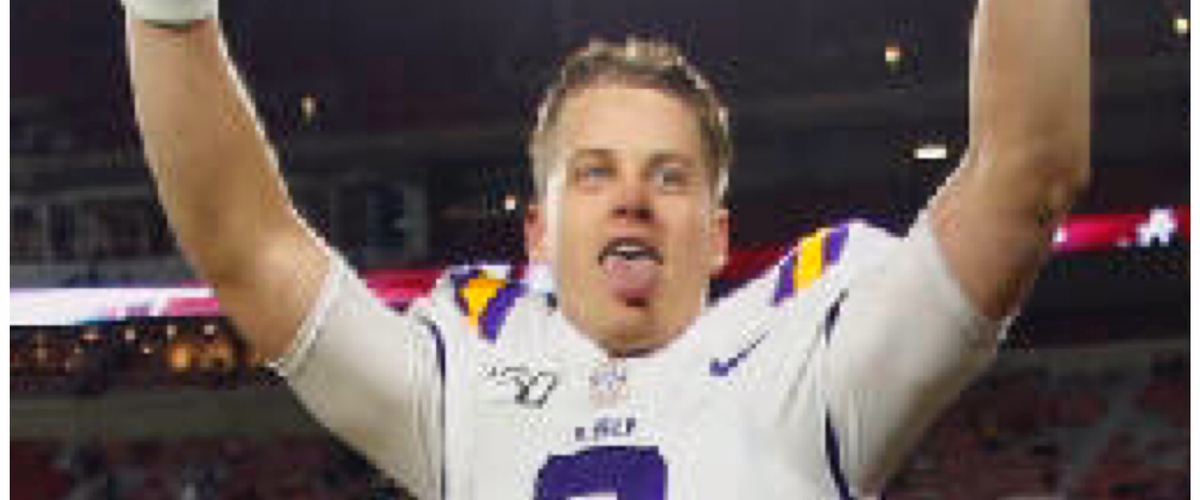 The NFL Draft is still over two months away and there is already drama linking Joe Burrow to not wanting to be a Cincinnati Bengal. While it's still undetermined if the Bengals will take the reigning Heisman Trophy winner first overall, that's been the likely prediction from many NFL experts. Cincinnati secured the top pick after an atrocious 2019 campaign. The team has been rumored to make changes under center and Burrow seems to be the likely candidate to succeed Andy Dalton.
The problem with that move is that there have been several reports that Burrow doesn't want to be a Bengal. Most of those reports have been purely speculation. We all know that this is the slow season when it comes to NFL news and media outlets will spin any story to make attract viewers. If you listen to Burrow's comments, he hasn't come out and said he doesn't want to be a Bengal. But he also has made comments about wanting to play elsewhere. That's not uncommon with draft prospects though. These kids grew up as football fans and have the teams that they have loved all their life. Of course, it would be a dream come true if they could play for their favorite team. For Burrow, that would be the Saints, but with Brees coming back and Bridgewater his likely successor, that dream doesn't seem like it's going to happen anytime soon.
The biggest hint that Burrow doesn't want to play for the Bengals is his current trainer in Jordan Palmer who played sparingly in two seasons in Cincinnati. His older brother Carson Palmer played with the Bengals for seven seasons and was their first overall pick in 2003. He has been vocal in warning Burrow about playing in Cincinnati. He claims that the Bengals weren't committed to winning a Super Bowl. In a way, Palmer has a point. The Bengals only had three winning seasons in his career there. Owner Mike Brown has never put a lot of emphasis on building a solid offensive line. Sure, Cincinnati has had some great linemen, but Brown refuses to negotiate strongly with them in free agency and that line gets depleted. It can be a big deterrent for quarterbacks because they need protection.
In spite of everything being said, the fact of the matter is that the NFL Draft isn't set up to meet the demands of prospects no matter how good they are. It's designed to give those prospects a shot at living their dream in the NFL. Chances are that top prospects are going to go to really crappy teams. That's because the worst teams get the top picks. So if you're a top player like Burrow, you're most likely going to be on a crappy team. It's up to the front office to build a solid team around you. The Bengals haven't really done that since he took over the team after his father's passing in 1991.
But the flip side of this is Brown really not committed to winning or if he's just bad at making personnel decisions. I mean, if the Bengals aren't committed to winning, why on earth would they consider taking the top quarterback in this year's draft? Current Bengals QB Andy Dalton has been at least decent in his career and has been solid in at least five of those seasons. Cincinnati also had a winning season in the first five seasons that Dalton was their starting quarterback. Defensively, they went after several cornerbacks in the first round in the past and none of them really panned out. The locker room was also a horrible atmosphere. So I'm not certain whether Brown isn't committed to winning or if he is just a horrible decision-making owner. He was voted the second-worst owner by Yahoo sports in 2009.
While the Bengals have the tough decision on deciding what to do or who to pick with the number one pick, Burrow also has a tough decision on whether he will play in Cincinnati. If the Bengals select him, will he suck it up and play, or will he pull an Eli Manning from the 2004 NFL Draft? That is an extremely tough decision for Burrow. If they select him and he refuses to sign, he sets his career back a year and will face backlash from old school football fans. If he plays and the team doesn't improve, that could ruin the rest of his career. So it's not an easy decision to make. But for now, Burrow needs to focus on performing well at the combine and not worry about what team drafts him.