Marco Belinelli to Charlotte.
Yet again, there is one more trade that has been announced. I'll let Yahoo NBA reporter Adrian Wojnarowski report.
Sacramento is trading guard Marco Belinelli to Charlotte for the No. 22 pick, league sources tell @TheVertical.

— Adrian Wojnarowski (@WojVerticalNBA) June 23, 2016
Grading
Sacramento
     For Sacramento, this is simple. By trading a role player in Belinelli, they acquire another pick in the first round which they can either use to draft a young player or trade for even more assets. I really like what they did here. They did not have to trade much to acquire the first round pick. I give them a A because this is a low risk-high reward move. They can draft someone or trade the pick, but they will benefit either way.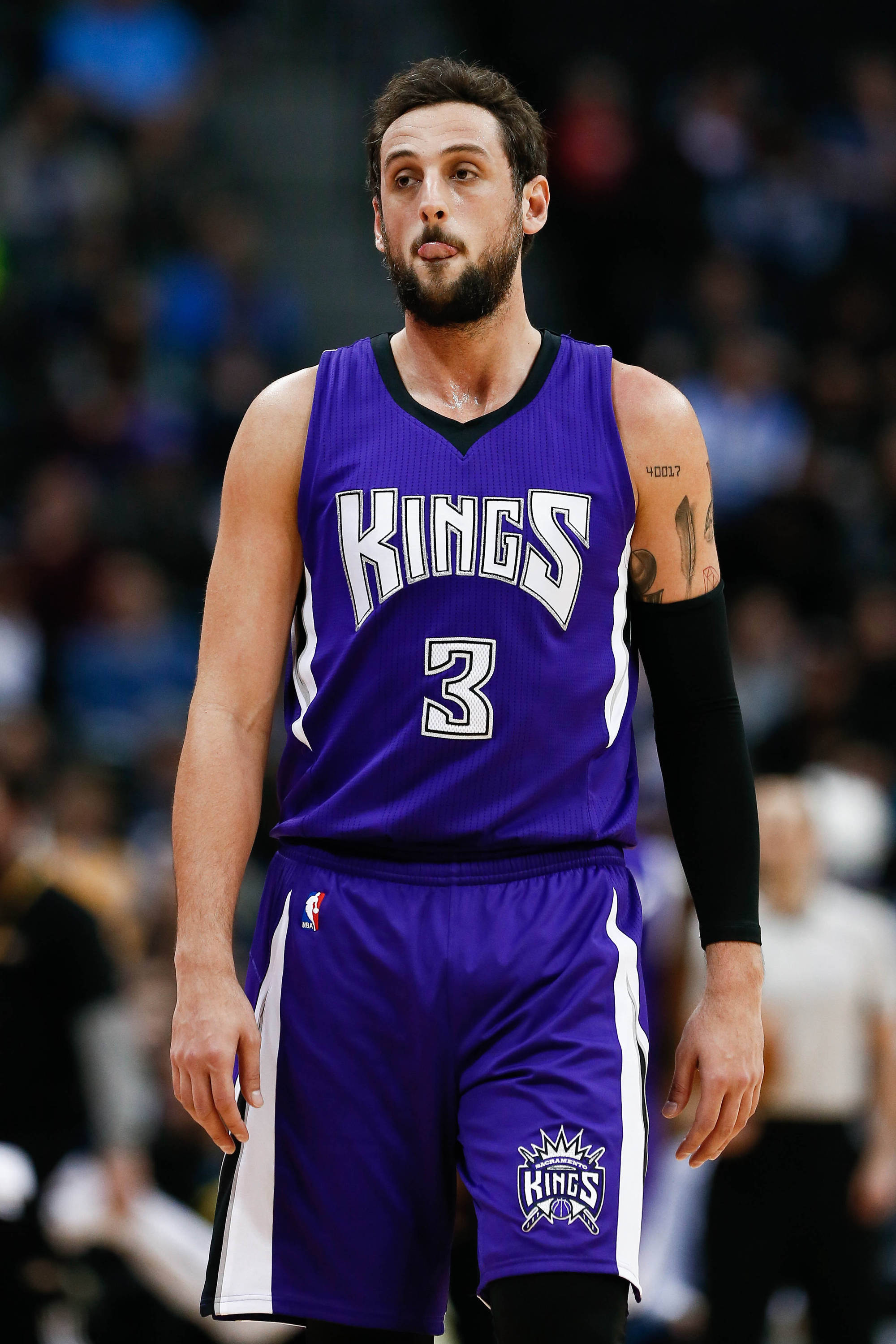 Goodbye Marco.
Isaiah J. Downing-USA TODAY Sports
Charlotte
     This is a questionable move by Charlotte. Why do they trade their first round pick for a role player whose best skill is knocking down 3's at a high rate. In my opinion, they should have just kept the pick and drafted a young talent who they could develop. No disrespect to Marco Belinelli but he is clearly not worth a first round pick. It remains to be seen what Charlotte's plan with Belinelli (I see them keeping him because otherwise what's the point of making this trade). I am not a fan of this trade at all, and as such I give them a C.
Thanks for reading this (short) article. If you enjoyed this, then please hit the follow button or comment down below. The support really means a lot to me. 
---