Serge Ibaka to the Orlando Magic
     In a stunning draft day trade, Orlando has sent long time power forward Serge Ibaka to the Orlando Magic. Adrian Wojnarowski reports this trade.
Orlando will send Victor Oladipo, Ersan Ilyasova and rights to Sabonis to the Thunder, sources said.

— Adrian Wojnarowski (@WojVerticalNBA) June 24, 2016
     Last year, Ibaka averaged 12.6 PPG, 1.9 BPG, and 6.8 RPG. Ibaka spent seven years with the Thunder, who drafted him with the 24th pick in 2009. He finishes his OKC tenure having averaged 11.6 PPG, 2.5 BPG, and 7.4 RPG. He was particularly renowned for his blocking prowess having lead the league in blocks in 2 consecutive seasons (2011-12 and 2012-13).
Grading
Oklahoma City
     I like the haul Oklahoma City receives in this trade. Ever since James Harden was traded to Houston, OKC had been searching for a potential starting shooting guard. Kevin Martin did not work out. Andre Roberson and Dion Waiters was a decent combination, but still OKC needed a solid starting SG and they got a good one in Victor Oladipo. I honestly believe that Oladipo is one of the best players to have come out of the 2013 Draft Class (an argument could be made that the Greek Freak is the best player from this draft). I believe that Oladipo will thrive in OKC.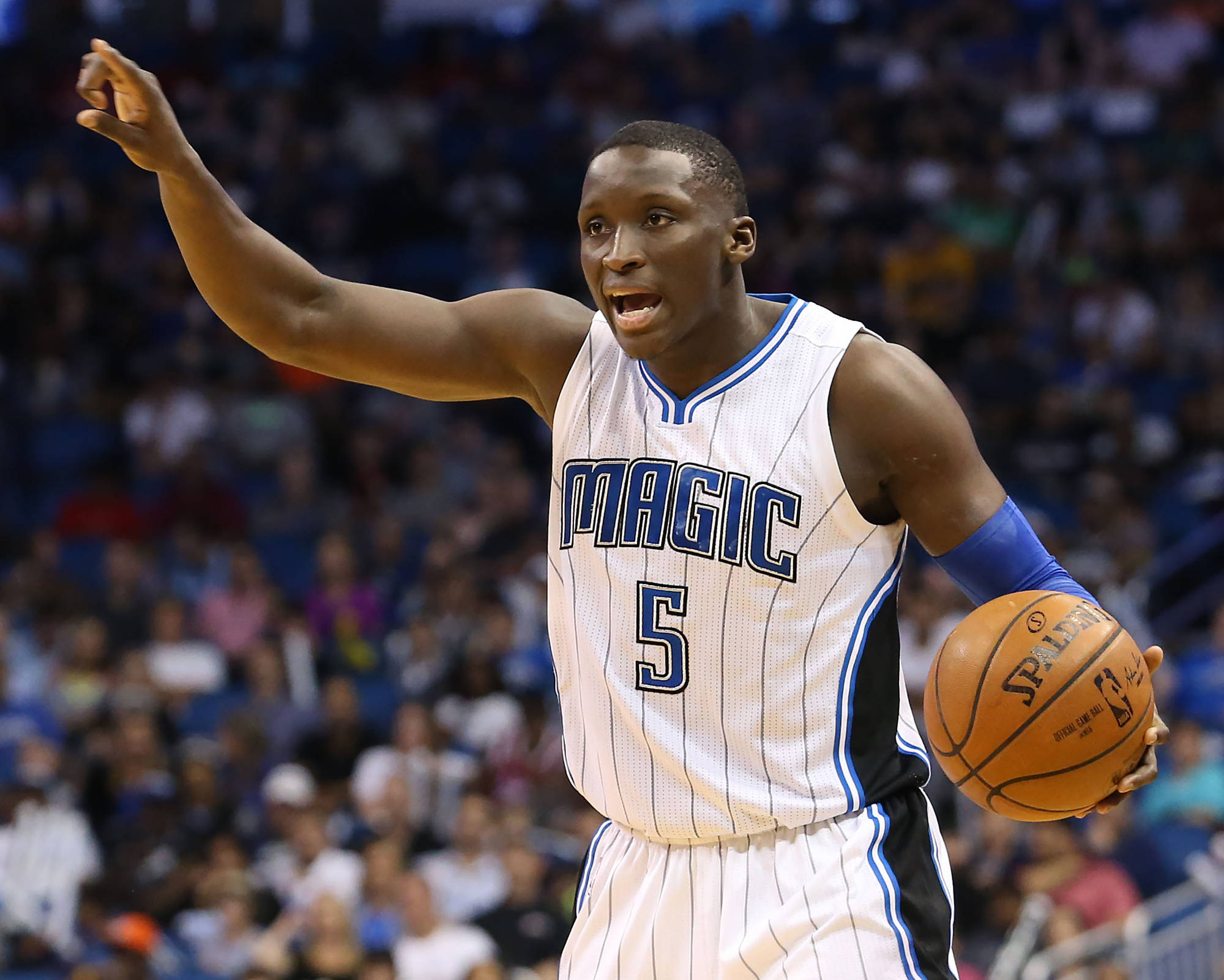 Oladipo strengthens an OKC squad that was a game away from reaching the NBA finals. Now will KD stay.....
Logan Bowles-USA TODAY Sports
     Now who starts at PF for the Thunder. They do acquire Ersan Ilyasova who is a solid PF who stretches the floor. I think he is the most likely starter for the Thunder. They could also choose to start Sabonis or they could have Enes play at the 4. All of those options are solid, but I would go towards Ilyasova because Enes coming off the bench strengthens the second unit, and I think Sabonis should come off the bench as a rookie, but I could easily see him be their PF of the future. I really love this trade for OKC and they clearly won this trade. I give them an A.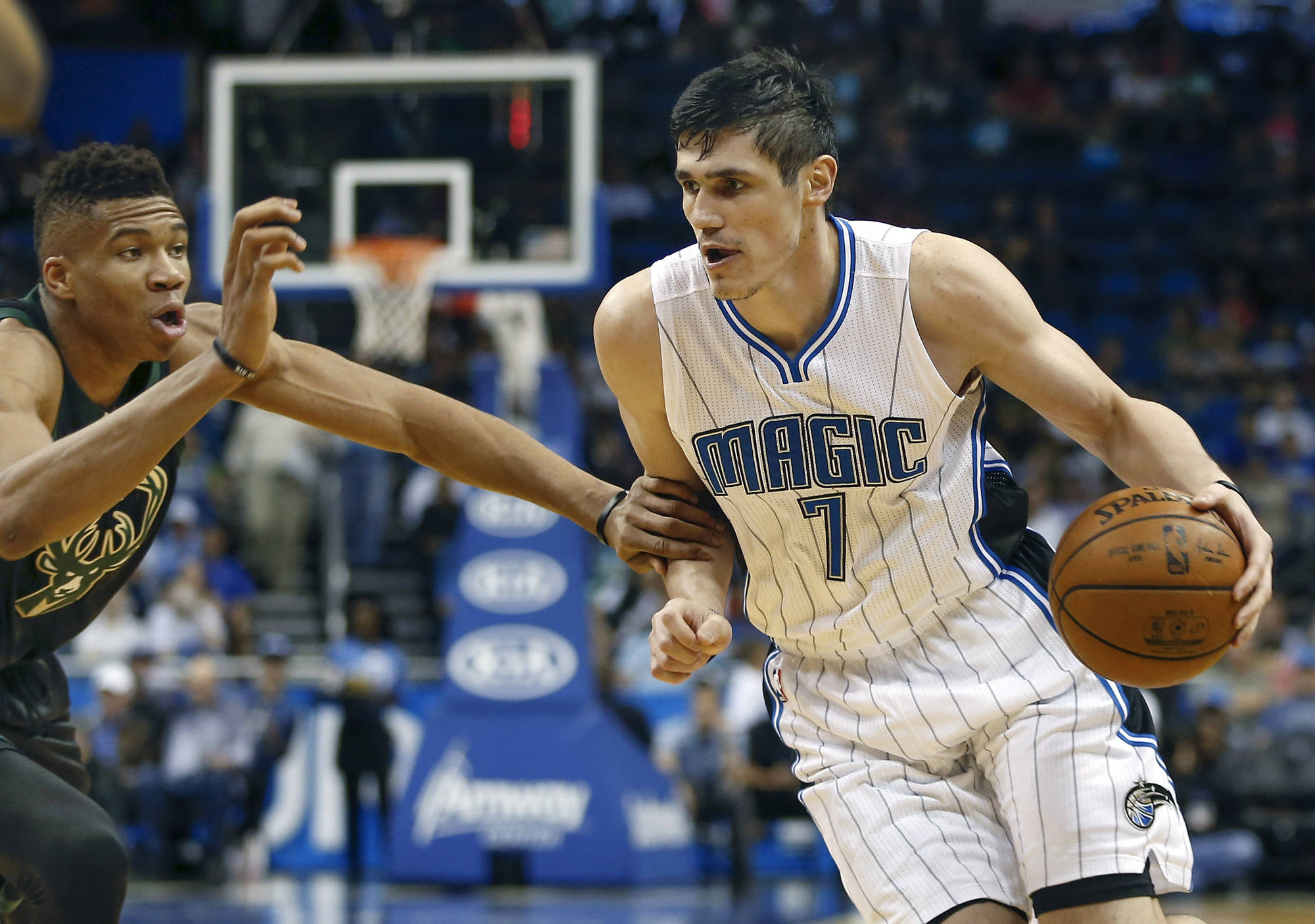 Will Ilyasova be the Thunder's new starting PF? Or will they look somewhere else?
Reinhold Matay-USA TODAY Sports
Orlando
     At first I was confused as to why Orlando did this trade. They have a young and solid PF in Aaron Gordon so I did not see why they would want to acquire Ibaka. I also thought they may have sent too much to OKC for Ibaka. Yet, by sending off Oladipo, it shows that the front office is committed to Hezonja. They did bring Oladipo off the bench which may have benefited the second unit, but at the end, both sides benefit by Oladipo leaving. Sabonis being included also makes sense. He is a PF after all, and they have no need for a PF with Aaron Gordon being their PF of the future. Ilyasova was also thrown into this deal. That, I think, is a salary dump. 
     Now we discussed what they gave up. Let's talk about what Orlando gets in return. They get a PF who excels at blocking and defense in general. His offensive game is solid. His career PPG is 11.6 which is solid for a PF who served as the 3rd scoring option on the team. I think Orlando may have gotten a little bit better or worse. It all depends on the play of Ibaka. I give this trade a B- because I still think the Magic gave up a bit too much for Ibaka.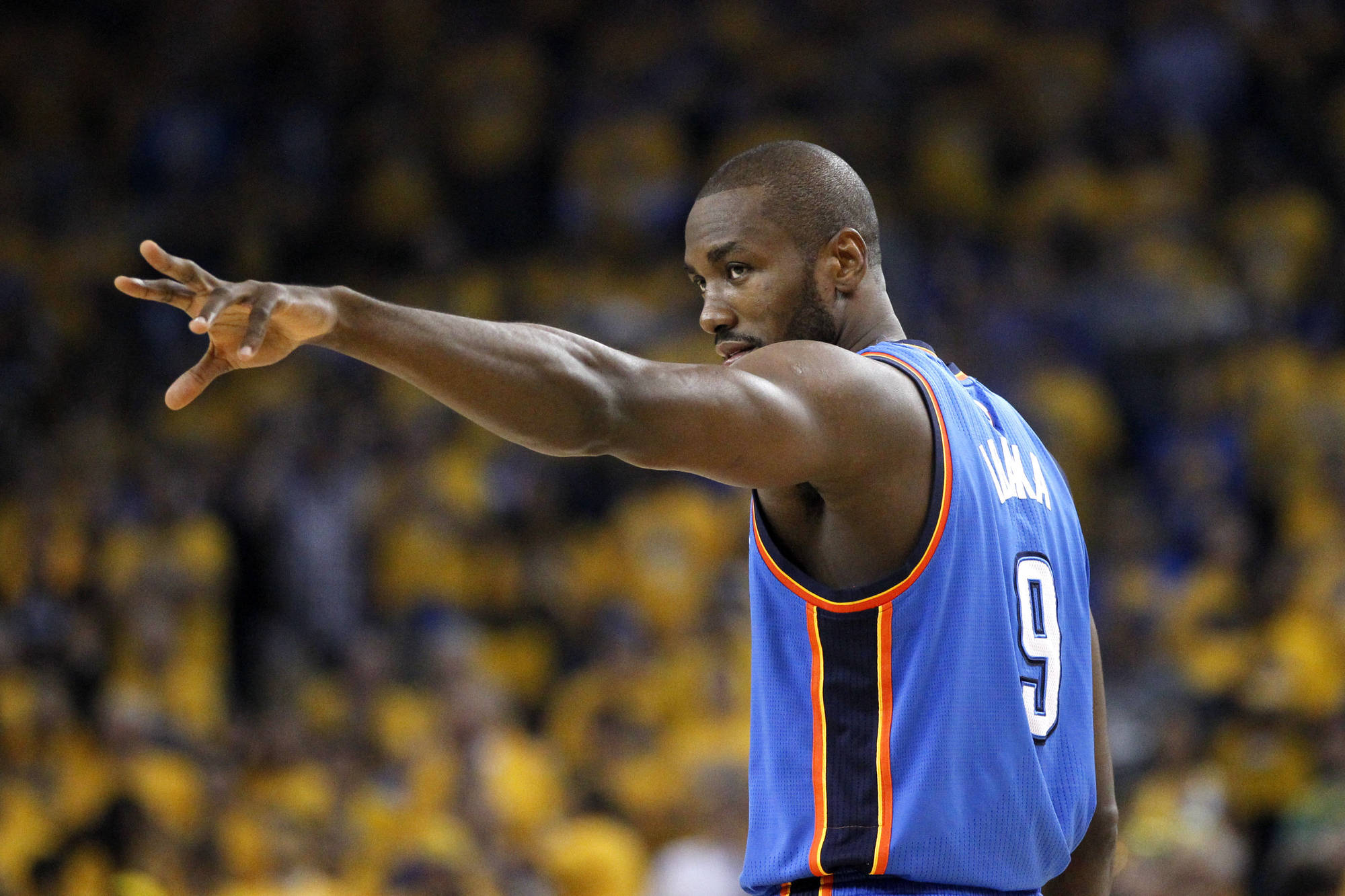 Will Ibaka strengthen or worsen this Magic team?
Cary Edmondson-USA TODAY Sports
Thanks for reading. If you enjoyed, please hit that follow button and / or comment down below what you think . The support means a lot to me. 
---