The Blue Jays Most Important Player in 2018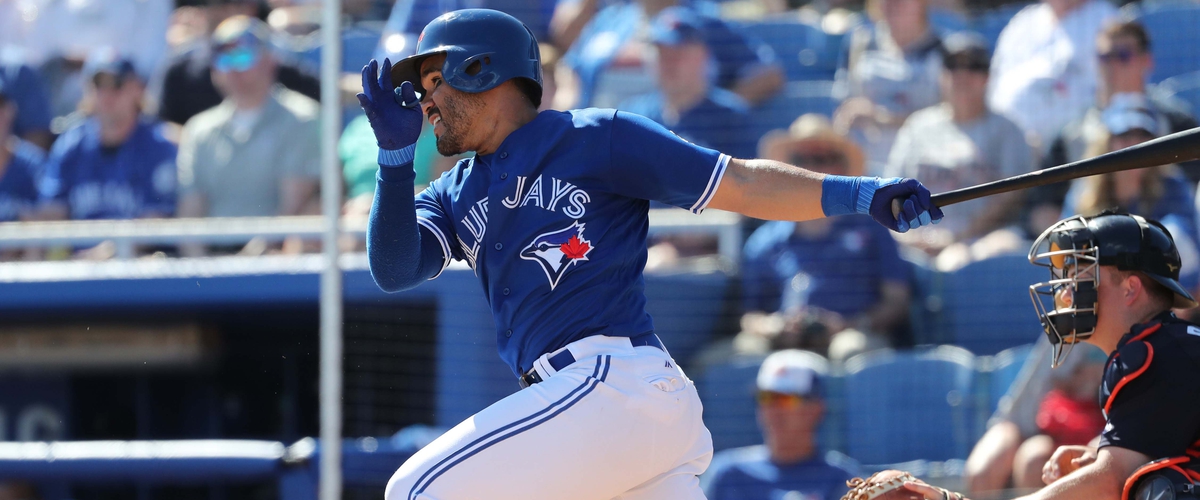 I'm not afraid of this hot take. Not one bit. The most important player on the Jays active roster this year is Devon Travis. Read that again. Think about it for a second. Keep thinking about it. Feel free to disagree with me. You can argue that it's Josh Donaldson or Russ Martin or Troy Tulowitzki or any of the Jays young pitchers and I'll quickly tell you that you're wrong without hesitation.
I understand that was a bit aggressive; and no I don't hate you. Not yet; it just depends on how hard you're going to disagree with me. The reason why I say JD isn't the most important player on the team is because he is the most important player on the team. Yes; I said that and if you're confused...hear me out. JD if healthy is the team MVP; and has a chance to be MVP of the American League. We know what to expect of him. He's going to hit about .290 with 30+ homeruns play good defense and help us in a lot of areas. That is what we expect of him; and he produces at a consistent level year in and year out. He's not a guy we have to worry about.
When it comes to Tulo; I'm done worrying about him. He's never playing a full season again in his career and I'm ok with that. You should be too. If he gives us 100-120 games consider the team lucky and be happy with that. You have to temper your expectations with him which is why I want Tulo to take his time coming back from this injury. There's no benefit to coming back early and then re-injuring himself and being out for an extended period of time midseason. That is when we need him. Sure; did people think we were acquiring the Tulo of yesteryear when he was a perennial MVP and gold glove candidate? Of course they did. He wasn't that and he was a couple of years removed from being the elite hitter that he once was. However; his defense was still very, very good. Now a lot of people complain about the aging Tulo; let's not forget about the Jose Reyes years in Toronto. There were two expectations: 1. That he'd be out for for an extended period of time at some point during the season at least once (played over 140 games just 3 times in the last 10 years) and 2. He's make errors that most little leaguers could handle. I mean balls then got right between his legs with no hops or just take his time with throws and bounce them in or rush them and pull the first baseman off the bag. I remember attending numerous games over his Jays tenure and wondering how a guy could be a professional and be that bad defensively. Also; when my wife is yelling "How did he miss that;" repeatedly during the same game...you're a defensive liability. She'd also throw this look at him from time to time. Here'
I could write a ton about Marin too but it would basically look exactly like the Tulo paragraph above. So rather than waste time on him; I'm just going to point out that the depth the Jays have at catcher in the minors is getting better and better since the last two or three years and those guys are almost ready to step into the bigs. Now two of them Danny Jansen and Reese McGuire will start the season in the minors to give them more time to develop but it wouldn't surprise me one bit to see them with the Jays at some point over the year and that's a good thing.
Now on to the real reason I'm writing this post. Devon Travis is the MOST IMPORTANT Jay this year. It's not even close. When he's healthy and that is his biggest question mark; he's never played more than 102 games in his career. He is the leadoff hitter the Jays need. He takes walks, he puts the bat on the ball and he sets the table for the rest of the lineup. Sorry Kevin Pillar fans; he's not a lead off hitter; never has been and never will be. You need to be able to recognize a ball and when you compare Travis to Pillar you can see that one of them goes up with a plan on how they want to handle an at bat and the other is Kevin Pillar.
Does anyone remember when the Jays traded Anthony Gose to the Tigers for Devon Travis? I do. Everyone thought that Gose was a future star in the making with speed to burn but hadn't gotten a fair shot with the Jays organization and Travis was a guy that could hit but couldn't field to save his life. Well; for anyone that has watched Travis in the field, you'd say he doesn't look out of place and when he's got the potential to hit 20 homeruns and his 40-50 doubles then you take whatever he does in the field as a bonus. As for Anthony Gose...he's no longer a blue chip prospect any more. He's actually not even an outfielder. Detroit converted him to a pitcher and he's trying to get to the majors that way. So for the time being the Jays won that trade.
I know some of you will look up his stats from last year and think: "Nah; he was brutal...he's not that great." Yes his numbers were bad for the first month of the season but he was coming back 2 surgeries and definitely wasn't right before being shut down again. That's why I want to believe this is the year that Travis stays healthy. I really do. He's older; he's learning more about what his body can and can't take. The Jays also have more depth up the middle with two guys who can actually hit; so Travis might not feel the pressure to be out there every day because his backups aren't going to hurt the team if he's not in the lineup. No offense to Ryan Goins and Darwin Barney but those two played way too many games last year for this team to have any chance at being successful.
I'm rooting for Devon Travis this year. How can you not? The guy has had two significant injuries; battled his way back. You hope that guys like this finally have everything work out in their favour. Could you imagine working all your life to fulfill a dream and once you get there your body breaks down and it's completely out of your control? It's not like he was in accident or anything like that; he got hurt playing the game he loves. That's painful just to think about. If he can stay healthy; the Jays will have the leadoff man that they so desperately needed last year. They are a better team with him in the lineup and helps make the lineup deeper through the batting order and doesn't give the pitcher an easy out like too many guys did last year.
Here's hoping that he finally lives up to his billing and if it all works out the Jays could find themselves contending for a wild card spot. Yes; I said that right here. Mark it down. It's not even March and I'm talking about potential playoff implications. Spring is here and I'm optimistic!
---