Post-Combine NBA Mock Draft
The lottery is over, the combine is done, and now the calendar has transitioned to private workout season for NBA front offices and prospects. At this stage of the process, the NBA draft resembles a cross between a chess match and an online dating website, mixing the anticipatory elements of a game of skill with questions of fit often seen on compatibility tests. Rumors have already started to abound, and these rumors are often crazy (if Sacramento or Atlanta passes on Luka Doncic, their GM's should be fired). It's one of the best times of the NBA season, and let's get to it.
1. Phoenix Suns- DeAndre Ayton- C, Arizona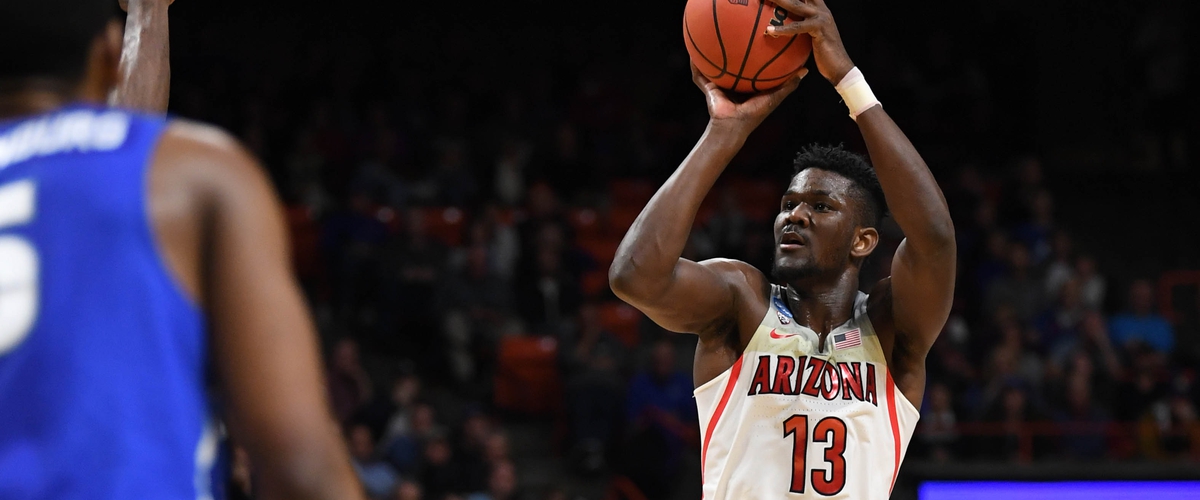 I detailed the scenarios for Phoenix and Sacramento in my last post and have come to the conclusion that this outcome is best for both teams and players. Ayton's potential ceiling (or lack thereof) could make the Suns a contender for years to come in as he completes a terrific young triumvirate, joining Devin Booker and Josh Jackson. As a naturalized Phoenician, he'll sell tickets, and under the guidance of new coach Igor Kokoskov, will have a chance to improve his shaky defensive impact. Ayton has called himself and Booker a potential New Age version of the Kobe Bryant-Shaquille O'Neal duo, and while that is quite an ambitious proclamation, there are vague points of similarity between the two duos. Booker's play style and impeccable footwork have already drawn comparisons to the Mamba, and Ayton's alien-like physical tools, if capably martialed, could remind of the Diesel. Look out, Western Conference.
2. Sacramento Kings- Luka Doncic- PG, Real Madrid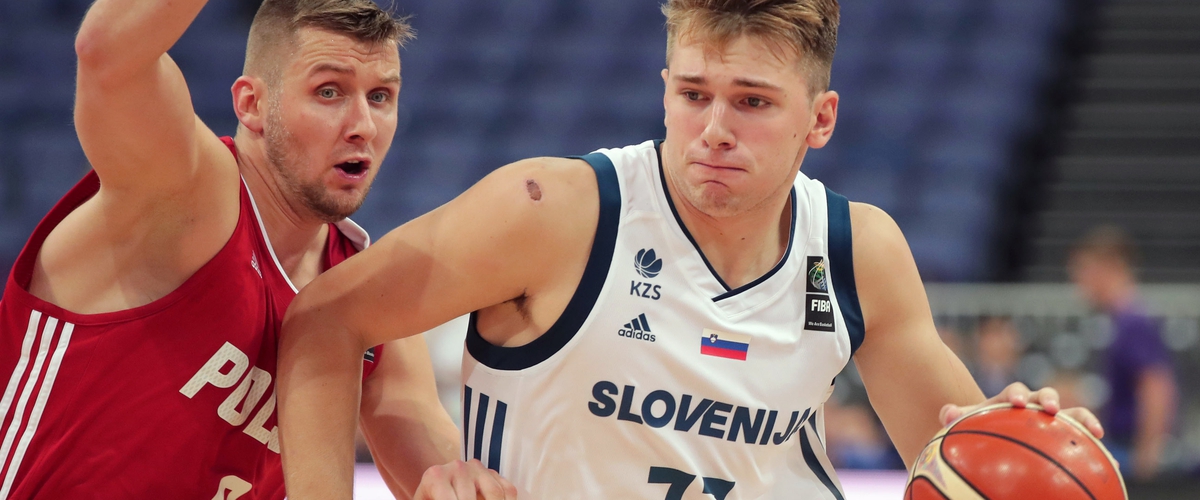 Sure, Doncic isn't a great shooter right now, a trait that would be exacerbated next to De'Aaron Fox, who shot just 30.7% from three in his rookie season. Sure, Doncic prefers to have the ball in his hands, as well he should- his basketball IQ is advanced for any age, let alone for a teenager, and his knack for making creative passes is matched only by a select few NBA players- LeBron James, Ben Simmons, James Harden, Lonzo Ball and Nikola Jokic immediately come to mind in this vein. However, Doncic is already such an advanced talent at such a young age, one who has shown the capacity to improve rapidly in short spurts- his jumper was a negative this time last season, now it is just slightly below-average or maybe even adequate. Moreso than most any player in this draft, he could handle being thrown into a somewhat messy backcourt situation in Sacramento and make both himself and his teammates better.
3. Atlanta Hawks- Jaren Jackson Jr.- PF, Michigan State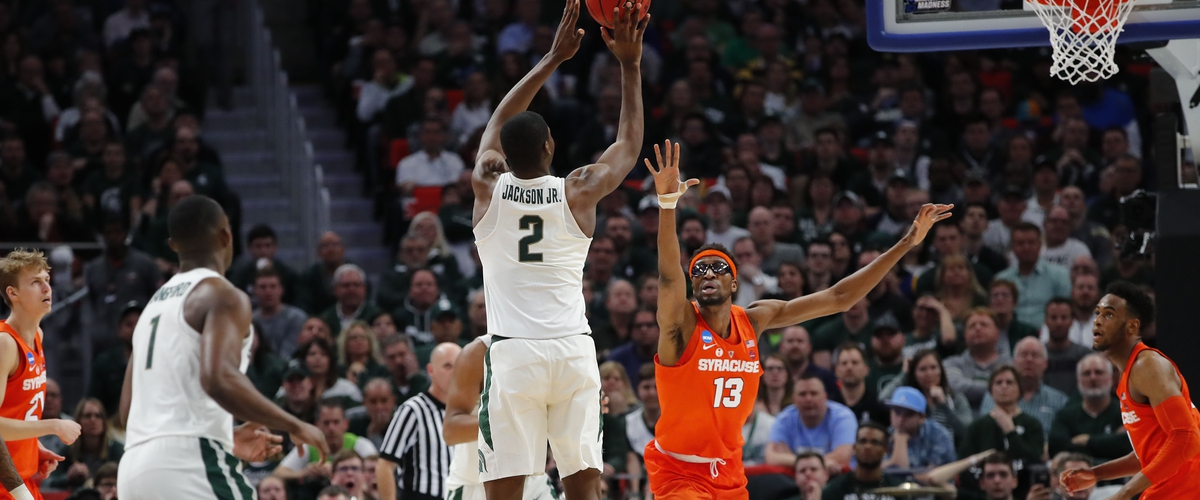 Marvin Bagley III is arguably a better prospect than Jackson, but he shares a very similar set of strengths and weaknesses with Atlanta's incumbent young big man John Collins, so Bagley is definitively not a fit at the third overall slot. Jackson, on the other hand, complements Collins extremely well, and many of his strengths are Collins' weaknesses. Where Collins doesn't effectively space the floor, Jackson shot almost 40 percent from three at Michigan State. Where Collins is a poor defender, Jackson averaged three blocks per game last year and demonstrated the elite lateral quickness necessary to defend both guards and modern big men. Jackson's lack of offensive polish currently prevents him from attaining potential unicorn status like Ayton, but his current skill set is a terrific fit in the current NBA and one worth building around in Atlanta, one of the most talent-deficient organizations in the league.
4. Memphis Grizzlies- Marvin Bagley III- PF, Duke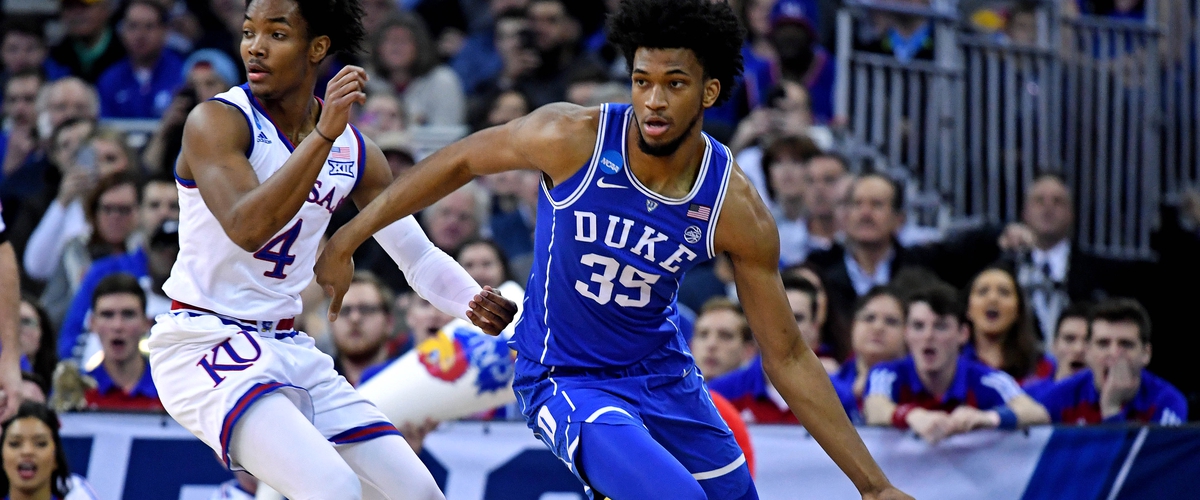 The one high-lottery team that may hover on the fringe of the playoff picture next season could use a prospect likely to produce right away. Bagley's high motor, elite athleticism, and tremendous interior presence will help him produce gaudy stats and make him a Rookie of the Year contender wherever he ends up, which should be Memphis for several reasons. First, as mentioned above, Bagley will likely contribute meaningful minutes right away, lifting a Grizzlies roster sorely lacking talent. Secondly, his infusion of athleticism and intensity would revive Memphis' unique spirit. After point guard Mike Conley was felled by injury last season, the team collapsed in on itself, firing coach David Fizdale and committing to a tank, an action which angered franchise icon Marc Gasol. Bagley's willingness to play hard on every possession could reinvigorate Gasol and the FedEx Forum, home to one of the most energetic crowds in the NBA.
5. Dallas Mavericks- Michael Porter Jr.- SF, Missouri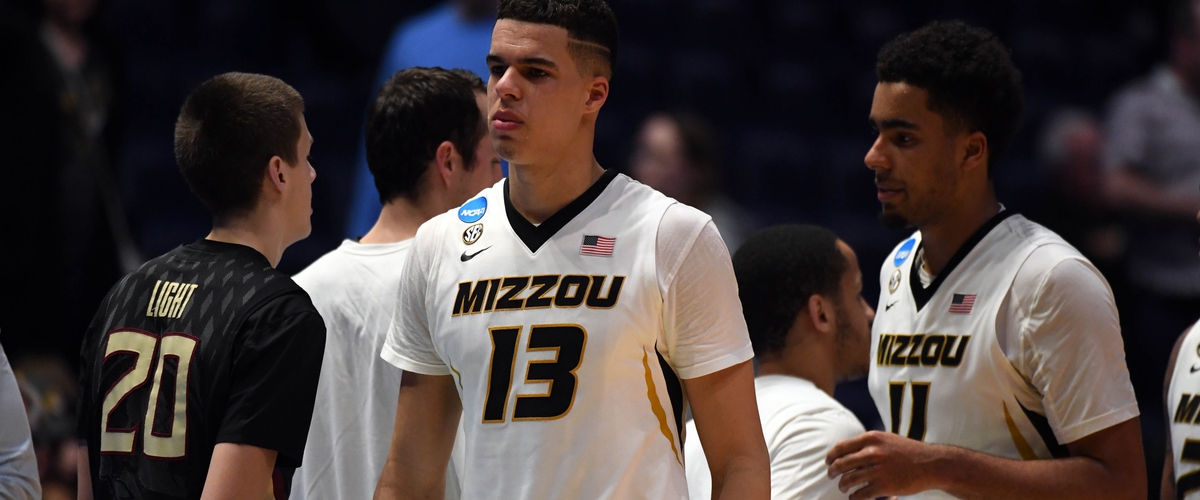 The rumor du jour is that one season of tanking was enough for irascible owner Mark Cuban, who apparently wants to compete again in what may be franchise legend Dirk Nowitzki's last season. According to this rumor, Cuban's new plan involves either trading for or signing an established franchise big man. If that is what Cuban wants, then this selection will likely not be Texas center Mohamed Bamba. That leaves the very polarizing Missouri wing Michael Porter Jr., the top-rated recruit at this time last year who has fallen from his lofty perch due to early-season back surgery. Porter looked understandably rusty in his return at the end of the season, but that shouldn't negate his high-level scoring ability, a skill Dallas needs alongside gunner Dennis Smith and boilerplate complementary scorer Harrison Barnes. Porter is not the final piece of this rebuild, but he could be a good second step after the selection of Smith.
6. Orlando Magic- Trae Young- PG, Oklahoma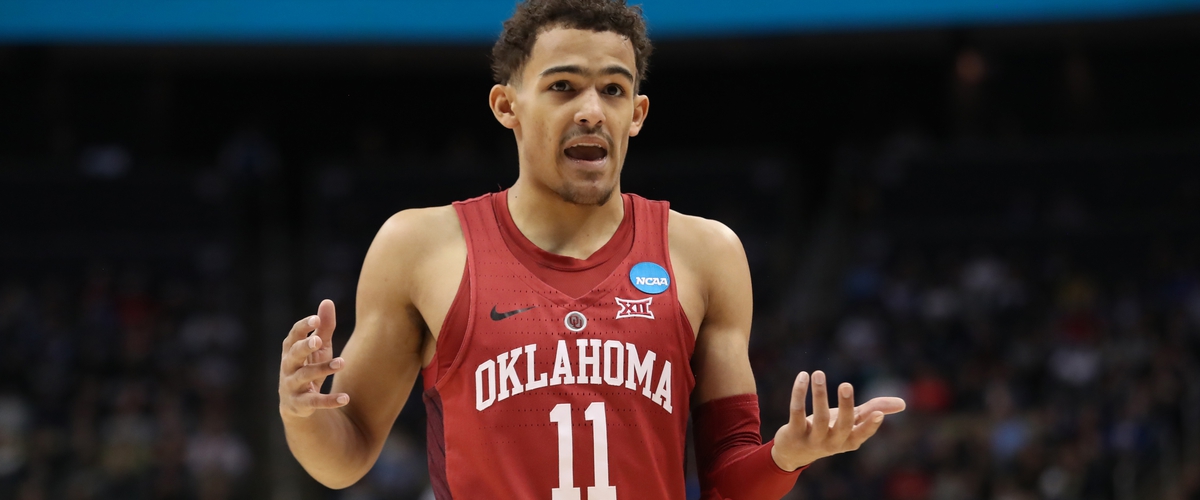 To be clear- the Magic should not take Trae Young. In fact, sizable his hype train is generally rather perplexing. He is currently perceived as a consensus top-10 pick, but when analysts give him realistic NBA player comparisons, they often pick other diminutive, shoot-first guards like Trey Burke or Aaron Brooks. These comparisons are not the problem with the discourse surrounding Young- in fact, they do resemble his most likely NBA outcome- it's that those types of players are almost never worth a high lottery pick! However, both analytics and common sense seem to have been disregarded when scouting Young, a player who captured the visceral experience of college basketball in a way not seen since Jimmer Fredette (…yikes) or Anthony Davis. Most teams seem to consider him the best point guard in the draft, and the Magic have a DESPERATE need at the 1, so we'll slot him in here.
7. Chicago Bulls- Mohamed Bamba- C, Texas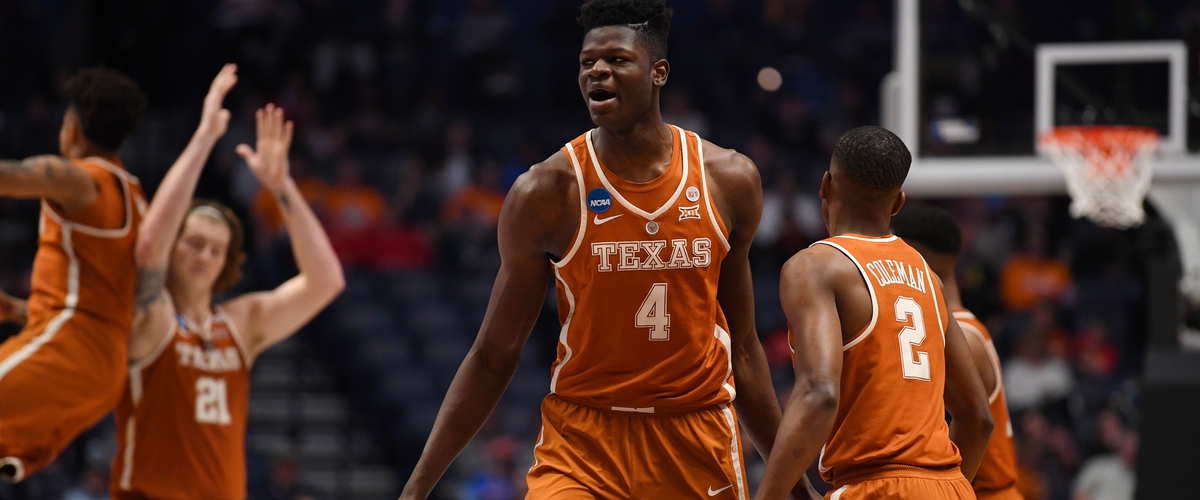 As a Bulls fan, this is my ideal scenario, and based on the rumor mill, it looks possible. Bamba is a perfect fit in Chicago. Of the team's young building blocks, only Kris Dunn will be a top-line defender in the NBA. Lauri Markkanen could be passable, but with Bamba, an elite rim-protector with a 7'10" wingspan (not a typo) by his side, Markkanen's defensive shortcomings won't be put on blast as regularly. Additionally, Bamba's offensive weaknesses are maybe the most intriguing aspect of this selection. If he is not a major contributor on that end next year, then the Bulls will likely be in position for a high pick again, this time to pick a wing to complete the core. However, if Bamba improves dramatically on offense, then he will have started to approach his ceiling, in which case another high-lottery pick is unnecessary, as he will likely be the franchise player. This is a no-lose pick for the Bulls, and they must take a chance.
8. Cleveland Cavaliers (via Brooklyn)- Wendell Carter- PF, Duke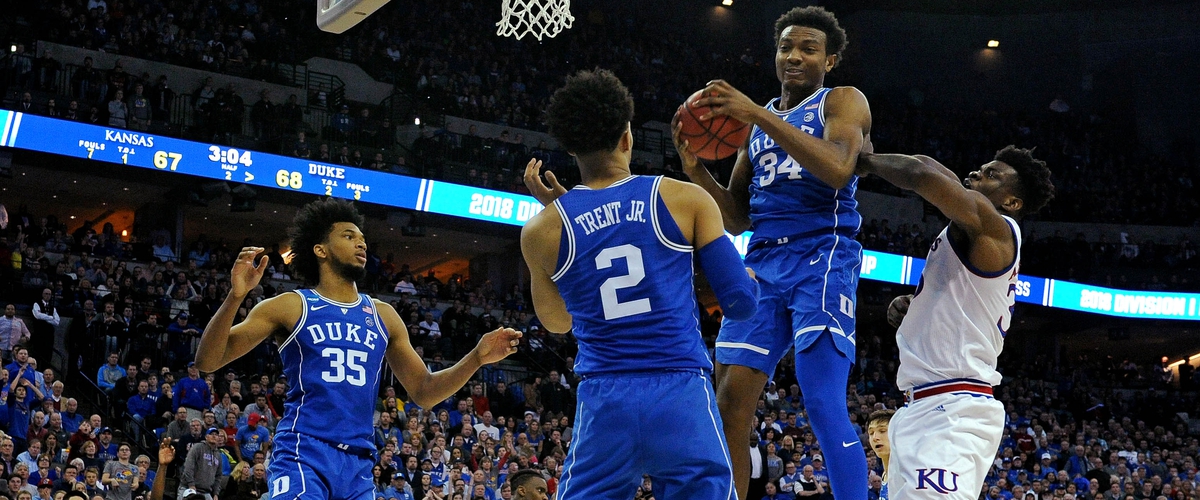 This pick is a gift for Cleveland, and it must be used to either trade for a proven veteran like Kemba Walker (more on that later) or draft a player who will be immediately ready to contribute in high-level playoff action. Those are likely the only two ways to convince LeBron James to re-sign in the Land, if that's not a futile pursuit at this point. In any case, Wendell Carter is an excellent fit. His inside-out offensive game and terrific passing ability remind of a younger version of 2018 playoff standout Al Horford, and Carter is more athletic than Horford was at Florida. He could capably take Tristan Thompson's role in the Cavaliers' rotation, providing stout interior defense while offering a more diverse offensive skillset. Carter may not be a sufficient enough piece to convince LeBron to stay on his own, but in the event that the King skips town for a second time, Carter is a worthy consolation prize.
9. New York Knicks- Mikal Bridges- SF, Villanova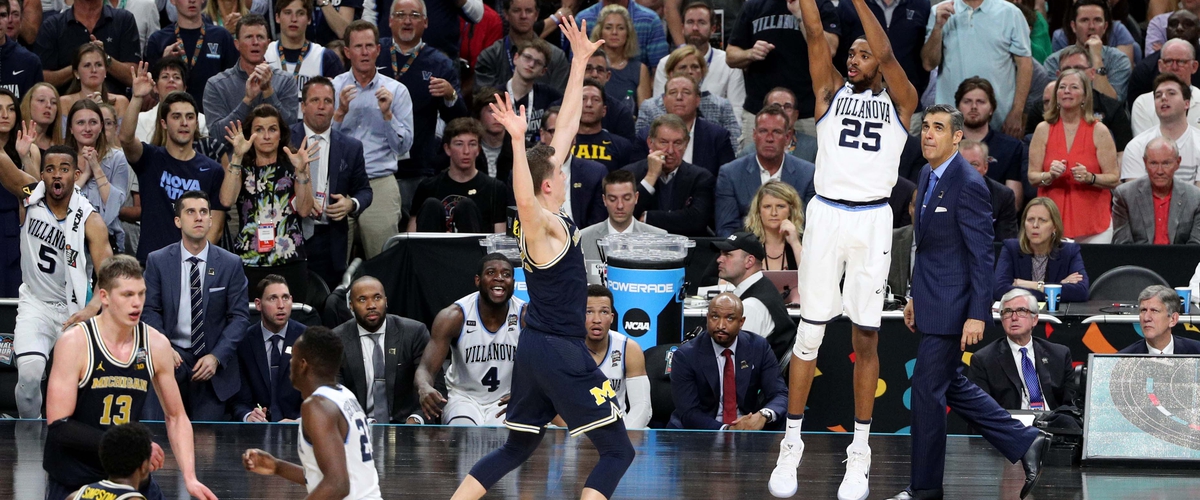 The Knicks being the Knicks, they will likely try to pick the flashiest prospect available. Reports that they are enamored with Trae Young make perfect sense in this regard. However, Young may be long gone by the time New York is on the clock, so in that scenario, they should pick Bridges, one of the safest picks in this draft class. A classic long and lanky two-way wing who spaces the floor and depends multiple positions, the Villanova veteran is a perfect fit not only in the modern NBA, but on this Knicks roster that lacks significant shooting. Additionally, with Bridges, Porzingis, and youthful point guard Frank Ntilikina, the Knicks could boast the backbone of a long and versatile defense for years to come. Defense is not a quality that has been typical of 21st century Knicks basketball, but it is one that could eventually, finally make them legitimate contenders.
10. Philadelphia 76ers (via Los Angeles)- Miles Bridges- PF, Michigan State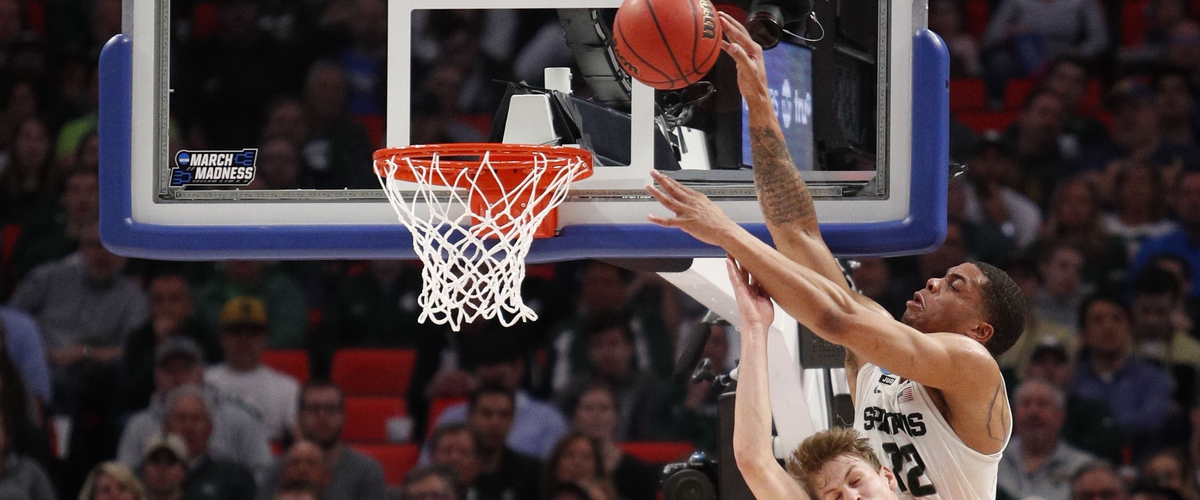 Despite the Sixers' unfortunate second-round exit, the roster is not lacking in any significant way unless JJ Redick leaves in free agency. Because of this, they can look to add depth, which didn't look like a problem- in fact, it was one of the team's strengths against the Heat in round 1- until Ben Simmons entered the Witness Protection Program in the back half of the Celtics series. Enter Miles Bridges, a 6'7" wing who's built like a block of granite. There are plenty of warranted questions about Bridges' game- what is his position, will his shot translate to the NBA- but those can be figured out later. It's unlikely anyone with Bridges' combination of athleticism, physique, and basketball IQ will fail out of the NBA, and that is something that can comfort the 76ers as they try to add complementary pieces around Simmons, Joel Embiid, and whatever prize they can land this summer.
11. Charlotte Hornets- Collin Sexton- PG, Alabama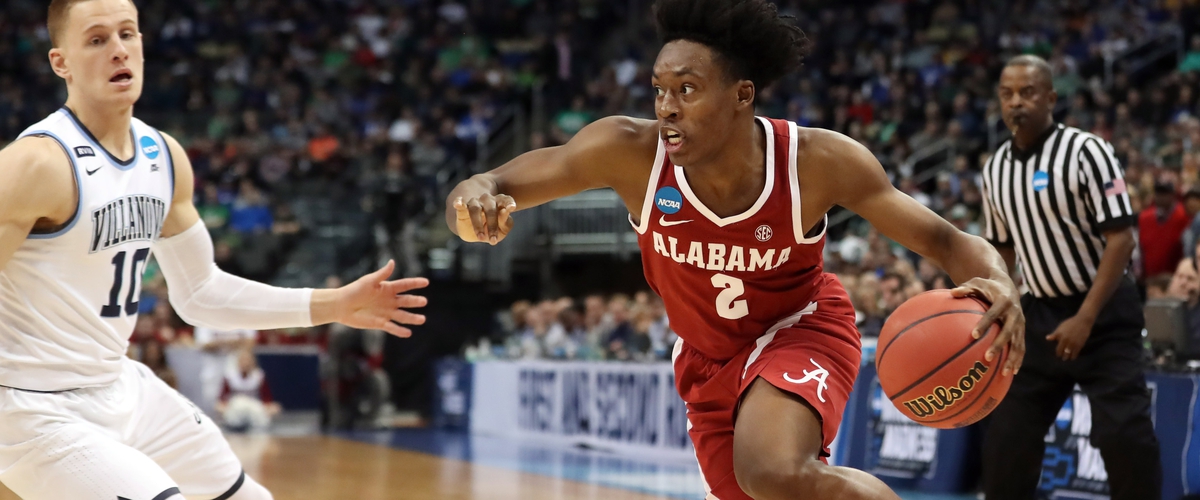 The Hornets are in a tough spot. They have committed a large amount of money to a team that, frankly, is not very good. Rather than just wasting their time in the mediocre middle of the NBA, Michael Jordan could start anew and trade franchise point guard Kemba Walker in exchange for draft picks. Picking Sexton would help start this rebuild in force. A scoring machine who plays with a well-documented intensity and mean streak, Sexton rocketed to fame during his one season at Alabama for almost single-handedly winning a game in which, by the end, he was one of just three eligible Crimson Tide players. It was an unusual and challenging circumstance, but Sexton took it in stride and almost beat a solid Minnesota team while literally playing 3-on-5 basketball. That performance won Sexton a lot of believers, and hopefully for Charlotte, Jordan is one of them.
12. Los Angeles Clippers (via Detroit)- Kevin Knox- SF, Kentucky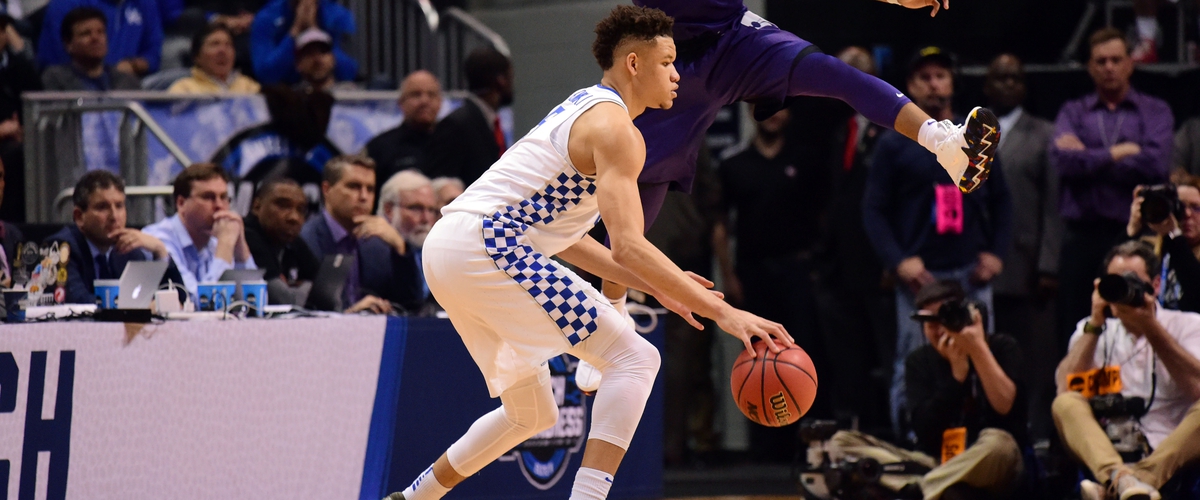 The Clippers' offseason plans are very much determined by what happens with All-Star center DeAndre Jordan, but regardless of that decision, the biggest need on this roster is wing depth. The starting small forward last season was ostensibly Danilo Gallinari, but the oft-injured wing sat out yet again for most of the 2017-18 campaign, playing just 21 games, and was replaced by a combination of Sam Dekker, Wesley Johnson, Sindarius Thornwell, and CJ Williams, none of which is a capable replacement for Gallinari when he gets hurt again. Kevin Knox is likely not a future All-Star, but he could be a versatile scorer that would fit nicely next to players like Tobias Harris and Austin Rivers, and a focal point of the second unit as he develops into a potential starter for the Clippers in a post-Gallinari world. If Knox plays with more intensity and consistency, he could be a worthy go-to scorer for the next Clippers contender.
13. Los Angeles Clippers- Robert Williams- C, Texas A&M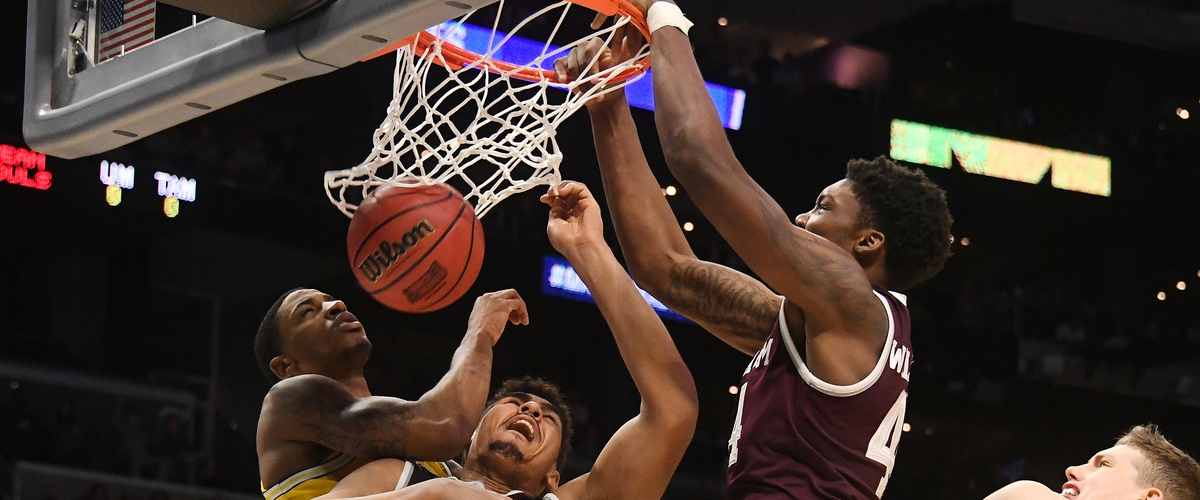 It's not often that a team can pick back-to-back, but the Clippers have such fortune thanks to a smart and still slightly stunning Blake Griffin trade. That deal signaled that Jerry West and company are unafraid to part with franchise icons, which suggests that they may let DeAndre Jordan walk this summer (insert your jokes about the 2015 free agency saga here). In that case, they should fill his starting role with another Texas A&M alumnus. In a perfect world, Robert Williams could become a Jordan or Clint Capela type, a lanky, rim-running center who catches lobs on offense and can protect the rim and switch screens on defense. Williams needs to fill out his frame and play with more consistent effort, but those were also criticisms of both Jordan and Capela when they entered the league, and each worked to become All Star-caliber centers. This could be a low-risk, high-reward selection for the Clippers.
14. Denver Nuggets- Shai Gilgeous-Alexander- PG, Kentucky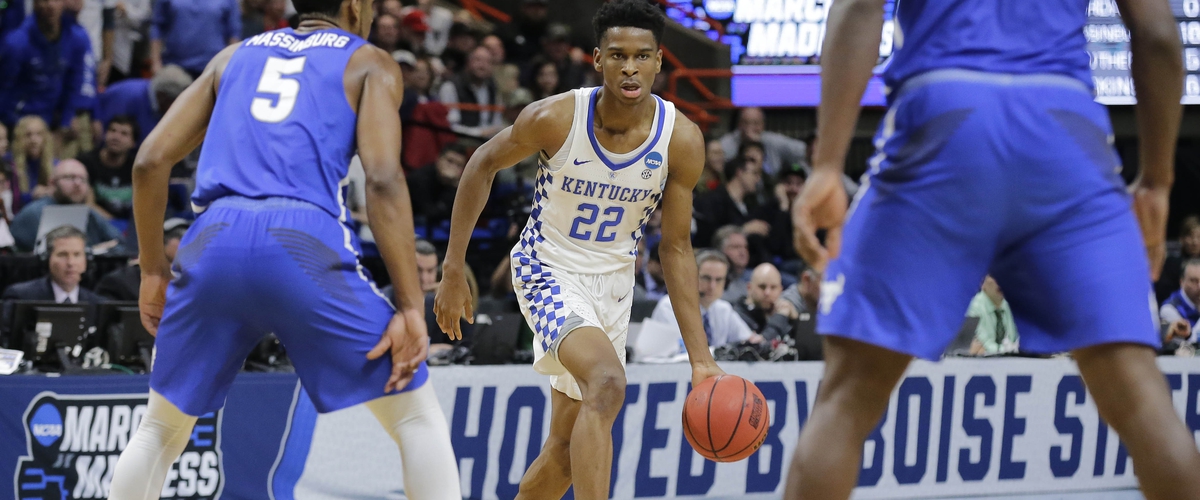 The Nuggets were a playoff-caliber team last season and missed the postseason for a variety of reasons extraneous to their play. However, one aspect of actual basketball they can still improve is defense, where they ranked just 26th in efficiency last season. As a big, defensive-minded point guard with a high IQ, Shai Gilgeous-Alexander could help Denver on the less glamorous end. One of this draft class' biggest risers over the course of the college season, Gilgeous-Alexander seemingly improved with every game during his one season at Kentucky, reaching his peak with a terrific SEC and NCAA tournament run where he averaged 20.7 points, 6.3 assists, 5.7 rebounds, and two steals per game over six matchups. For a team who relies on Jamal Murray, a shooting guard by trade, as its ostensible point guard, Gilgeous-Alexander would be an excellent true lead guard who can instinctively initiate offense.
15. Washington Wizards- Mitchell Robinson- C, Chalmette HS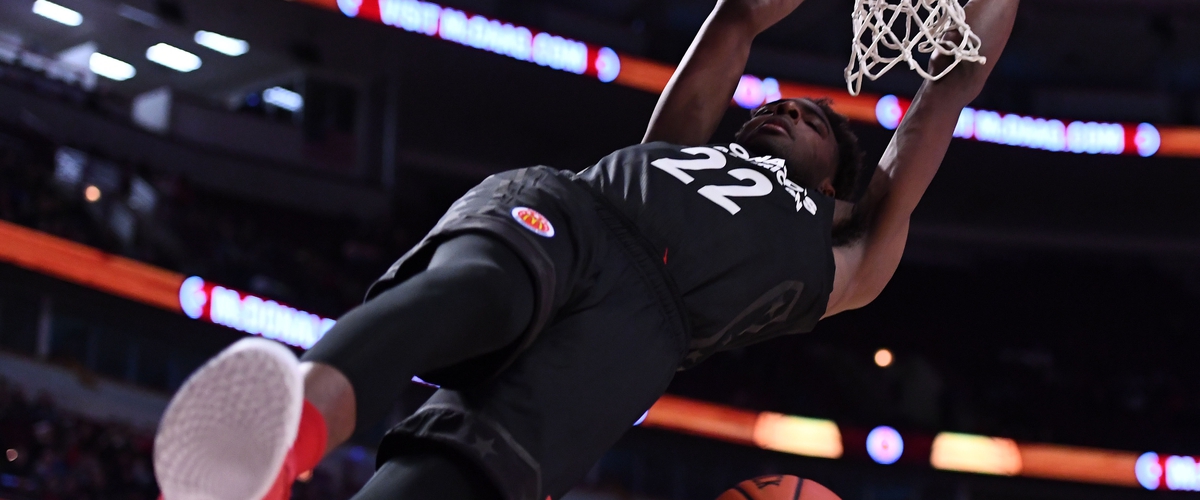 The Wizards are a more talented team than their eighth seed suggested this season, but they do have several major holes to fix. At his team's exit interviews, John Wall criticized Washington's questionable construction, saying that GM Ernie Grunfeld must do whatever it takes to upgrade the roster, specifically by adding athletic big men. While it may not have been best for Wall to insult teammates, he correctly identified his team's needs. The trio of Marcin Gortat, Ian Mahinmi, and Jason Smith is old and ground-bound, an issue the drafting of springy big Mitchell Robinson would help address. Robert Williams and Robinson are similar prospects in ways both good and bad- rim-runners who show inconsistent effort and IQ. However, Scott Brooks molded Kelly Oubre Jr., a prospect with similar character questions, into a legitimate two-way contributor, so DC may be an attractive destination for the mysterious Robinson.
16. Phoenix Suns (via Miami)- Aaron Holiday- PG, UCLA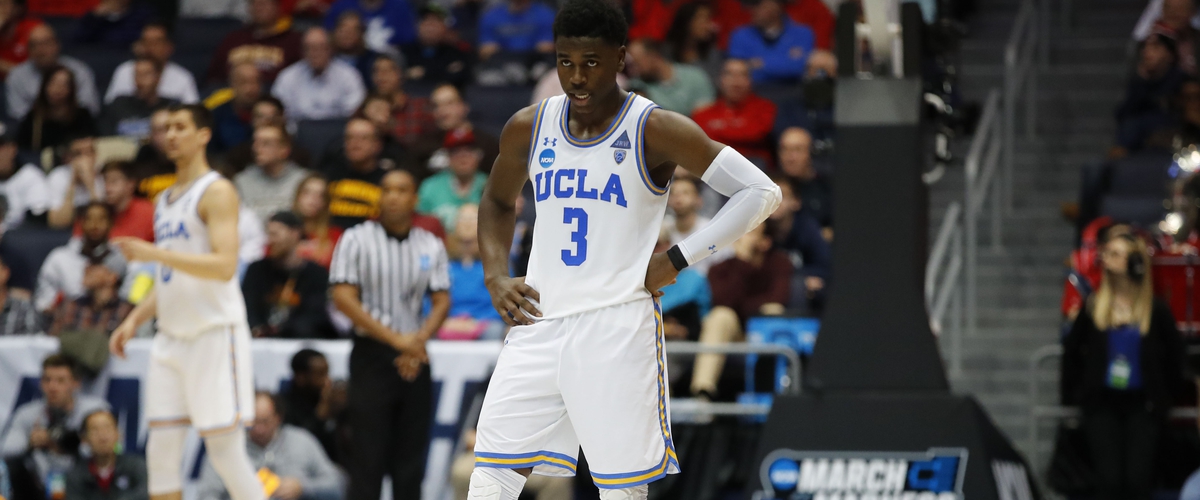 If the Suns take Ayton first overall, they will still have a need at point guard. Due to a lack of explosiveness and subpar handle, Aaron Holiday is likely not a permanent starter, but he will be a solid backup and a good transitory point guard between Elfrid Payton and whoever eventually becomes Devin Booker's long-term backcourt running mate. The youngest brother of Jrue and Justin Holiday, the UCLA point guard has a pedigreed background, and plays like it too, averaging almost six assists per game during his senior season and boasting a generally high basketball IQ. While Holiday is undersized height-wise at just 6'0" flat, he makes up for it with a long 6'7" wingspan, enabling him to defend multiple backcourt positions, a skill that Phoenix desperately needs on its roster going forward. Weaknesses and all, Holiday will not be a bust, providing security that several recent Suns draft picks have not afforded GM Ryan McDonough.
17. Milwaukee Bucks- Zhaire Smith- SF, Texas Tech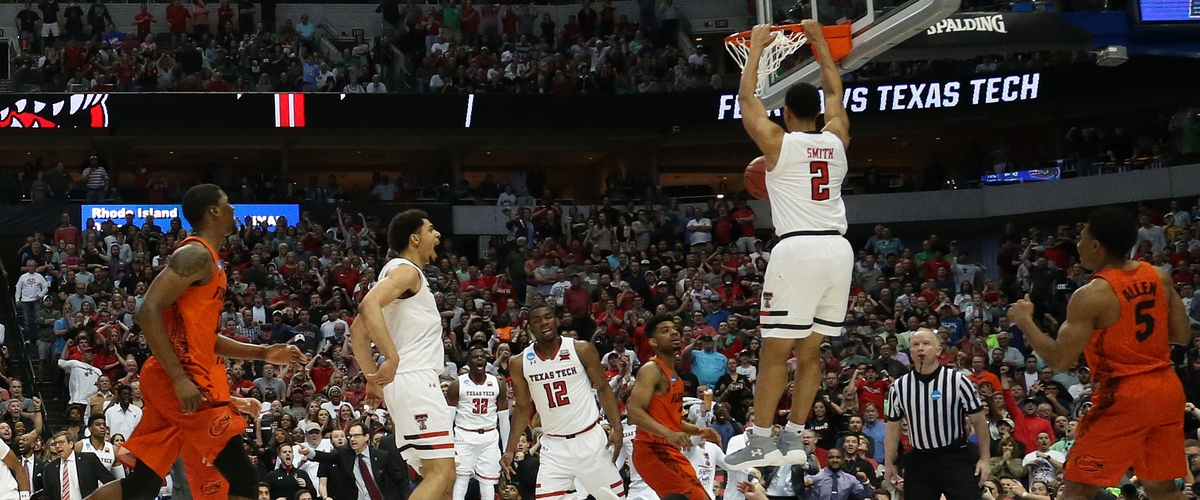 Ah yes, the Milwaukee Bucks. This franchise boasts perhaps the most valuable asset in the whole NBA- Giannis Antetokounmpo, a dominant two-way force who is somehow still just 23 years old. However, the rest of the roster around Giannis, sans Khris Middleton and Eric Bledsoe (sometimes), has been horribly mismanaged. Despite maybe owning the longest roster in the league, a trait which might suggest a lockdown defense, the Bucks have been below-average defensively over the past several seasons. Zhaire Smith, a legitimately freakish athlete who is constantly active on defense, could help Milwaukee realize its potential. The offseason will be a moment of clarity for the Bucks organization, as they hopefully will part ways with oft-injured swingman Jabari Parker and re-center around a possibly dangerous lineup of Bledsoe, Smith, Middleton, Giannis, and Thon Maker.
18. San Antonio Spurs- Troy Brown Jr.- SG, Oregon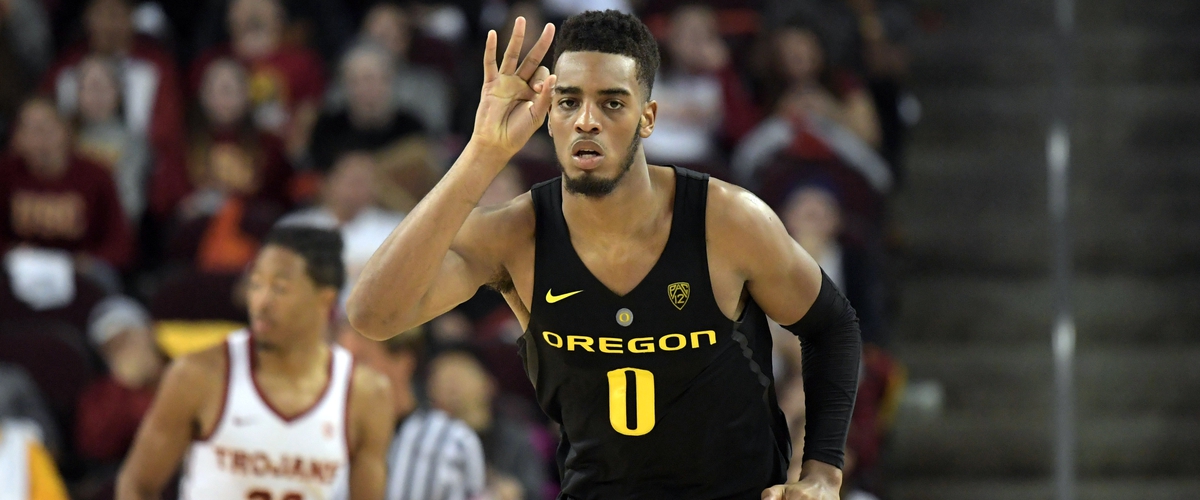 The Spurs dynasty might be nearing its end, with Kawhi Leonard seemingly on the outs, key players aging, and the passing of Gregg Popovich's wife leaving his status as head coach in question. However, this has happened before in San Antonio. When the Tim Duncan era began its demise, the Spurs traded for Leonard midway through the 2011 draft, injecting new life into an aging roster. A similar dilemma faces San Antonio in this draft, and Troy Brown perfectly fits the Spurs ethos. He's not a flashy or explosive player, but possesses high-level playmaking instincts from the wing alongside versatile defensive potential. Brown's jumper is a major question, but famously, so was Leonard's- in Chip Engelland, the Spurs happen to employ the best shooting coach in the world. If Brown's jumper could improve, then San Antonio's playoff streak may yet again continue to roll on, regardless of Leonard's status with the team.
19. Atlanta Hawks (via Minnesota)- Lonnie Walker IV- SG, Miami (FL)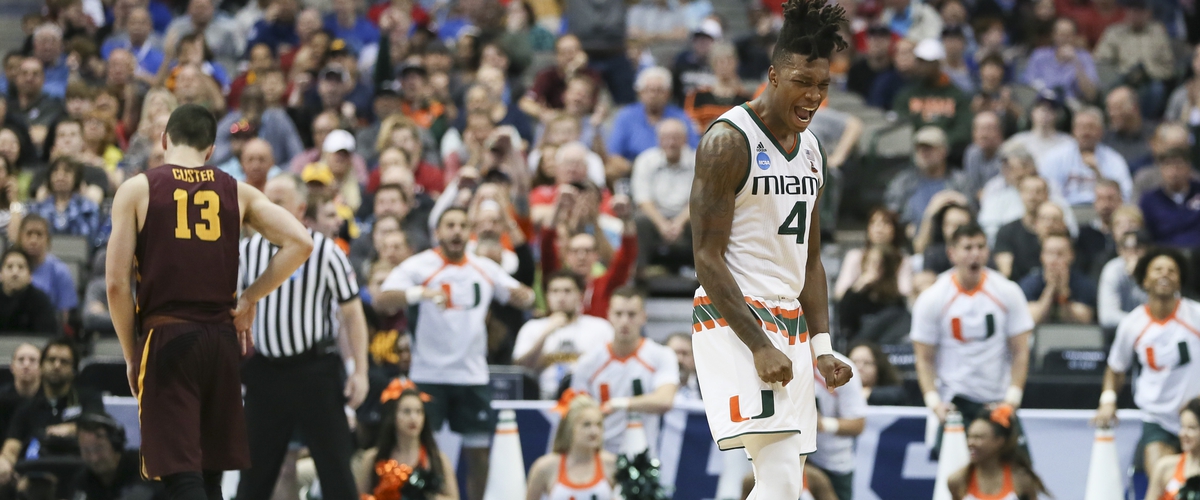 The last two decades in Atlanta Hawks history have been characterized largely by long, two-way wings. From Joe Johnson to DeMarre Carroll to Kent Bazemore and now Taurean Prince, the Hawks have always dedicated themselves to playing an unselfish and versatile brand of basketball, just the brand that is now en vogue in the NBA. One can never play too many of these versatile wings, and Prince is likely the only long-term starting option of the sort on the current roster (no offense to DeAndre Bembry, Tyler Dorsey, and Damion Lee), so Lonnie Walker seems a good fit in the ATL. His one season at Miami was inconsistent and inefficient, but that is due at least in part to his late return from offseason knee surgery. In theory, Walker is a big time shot creator with all the physical attributes to defend multiple positions and would be a perfect fit on the wing next to Prince going forward for the Lloyd Pierce-led Hawks.
20. Minnesota Timberwolves (via Oklahoma City)- Khyri Thomas- SG, Creighton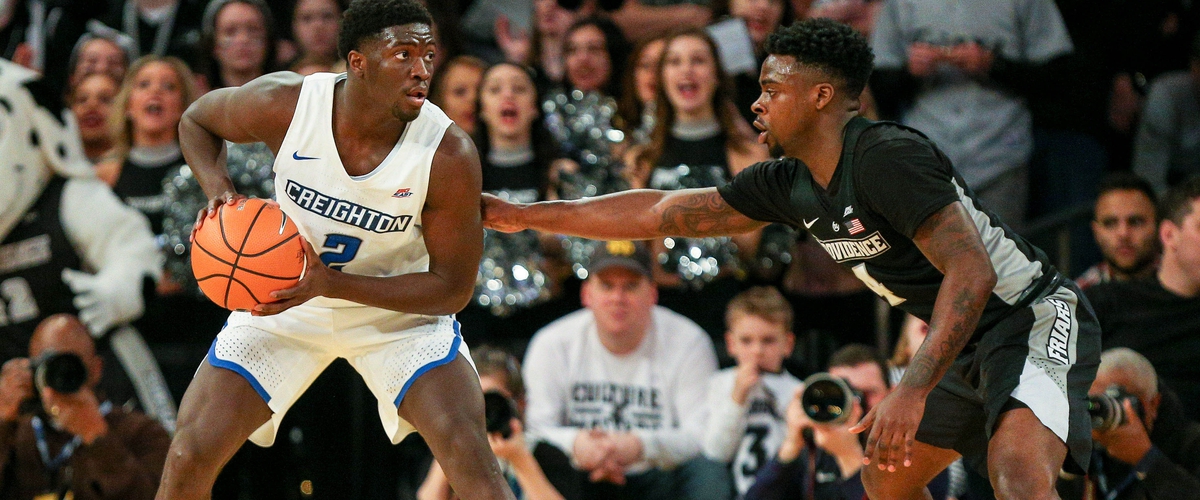 The modern NBA is essentially predicated on two skills- shooting and defense, both of which the Minnesota Timberwolves have failed to master. Among rotation players, only Karl Towns, Jeff Teague, and Nemanja Bjelica shot above 35% from three-point range this past season, and despite a starting five that theoretically boasts four All-NBA level defenders, Minnesota finished 22nd in defensive efficiency. Clearly, this roster (like most others in the NBA) needs a versatile, two-way wing to help alleviate these issues. Khyri Thomas was a late bloomer in college but stands at 6'4" with a 6'10" wingspan, enabling him to guard at least three positions. Additionally, he averaged almost 2 steals per game and shot 41.1% from three last season at Creighton. Thomas is a horrid shot creator, but that shouldn't matter at all alongside Jimmy Butler, Towns, and even Andrew Wiggins. He'd be a great fit off the bench in the Twin Cities.
21. Utah Jazz- Keita Bates-Diop- PF, Ohio State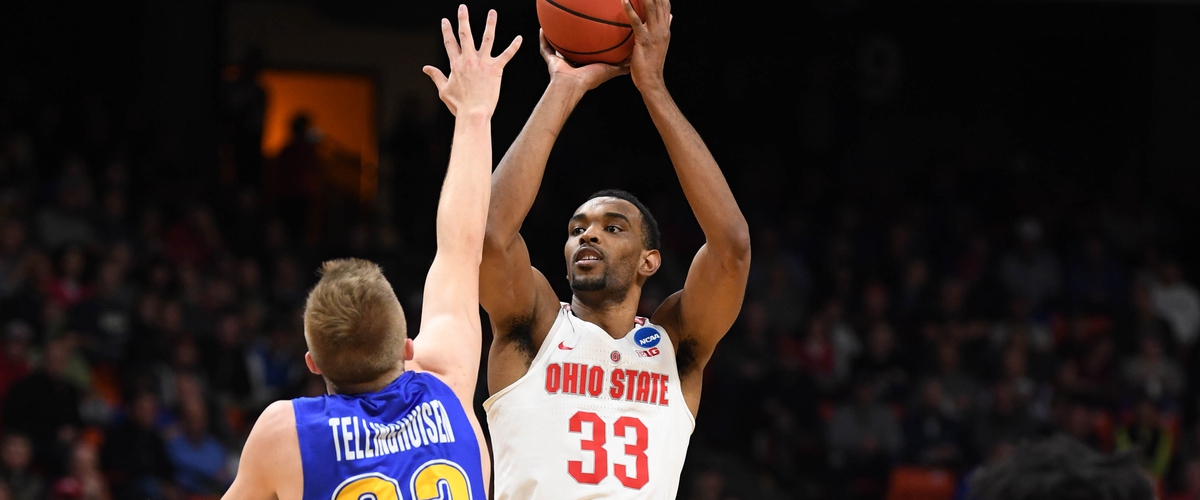 Now that Donovan Mitchell has emerged as a future superstar, the offensive worries that were of primary concern for Utah last offseason have largely dissipated. The Jazz can now double down on their defensive-first identity and look for players who are capable on offense and standouts on defense. Keita Bates-Diop could be such a player. Last year's Big Ten Player of the Year isn't the most explosive scoring option and could get pushed around easily inside. However, he is a good shooter from outside, and at 6'8" with a 7'3" wingspan, can theoretically defend almost anybody. Against the Rockets this postseason, we saw how Defensive Player of the Year favorite Rudy Gobert was neutralized because his subpar perimeter defense could not be offset by his dominant interior play. If that happens in the future, Bates-Diop could be a very capable replacement in the middle alongside Ricky Rubio, Mitchell, Ingles, and Crowder.
22. Chicago Bulls (via New Orleans)- Chandler Hutchison- SF, Boise State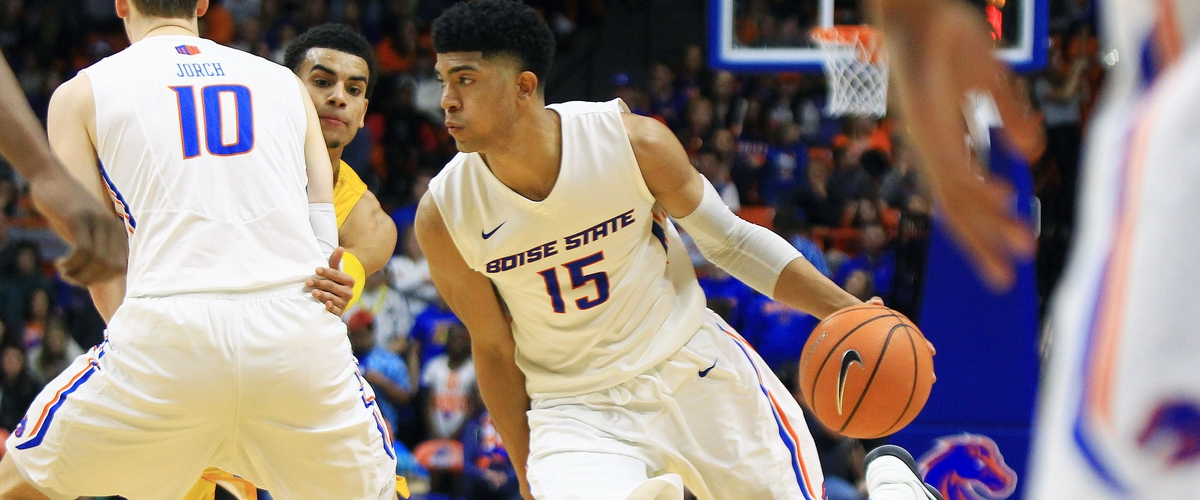 One rumor that emerged out of the living scuttlebutt that is the NBA Combine this year was that the Bulls made a promise to select Boise State wing Chandler Hutchison if he is available at the 22nd overall pick. There's no way to know how true this rumor is until draft night, but it makes perfect sense considering Chicago's recent draft history. Throughout their tenure, the tandem commonly known as GarPax has favored older college players who play hard and are more NBA-ready. This has shown through with the selections of players like Jimmy Butler, Doug McDermott, and Denzel Valentine over the years, and the senior Hutchison fits perfectly with that ethos. However, he's not just a philosophical match with Chicago- he fills a big need as well. The Bulls desperately need a defensive-minded wing alongside the turnstile that is Zach LaVine, and Hutchison's 1.5 steals per game last season indicate that he could help fill that role.
23. Indiana Pacers- Jalen Brunson- PG, Villanova
The Pacers were likely the biggest surprise of this NBA season, as a team predicted to land in the lottery ended up with the fifth seed in the Eastern Conference, losing a hard-fought seven game series with the Cleveland Cavaliers. However, the roster isn't perfect- point guard Darren Collison is not a long-term starter, and his contract runs out after next season, so Kevin Pritchard should look to draft a replacement. Jalen Brunson will not be a top-tier starter, but recently, we have seen point guards in his mold succeed in the NBA- undersized point guards like Fred VanVleet and TJ McConnell have carved out essential roles on their teams, relying heavily on a winning combination of high-level basketball IQ, hustle and basic mastery of essential skills like floor spacing. Brunson is not a sexy pick, but could provide the glue for a Pacer team looking to rise up in a possible post-LeBron Eastern Conference next season.
24. Portland Trail Blazers- Jacob Evans- SF, Cincinnati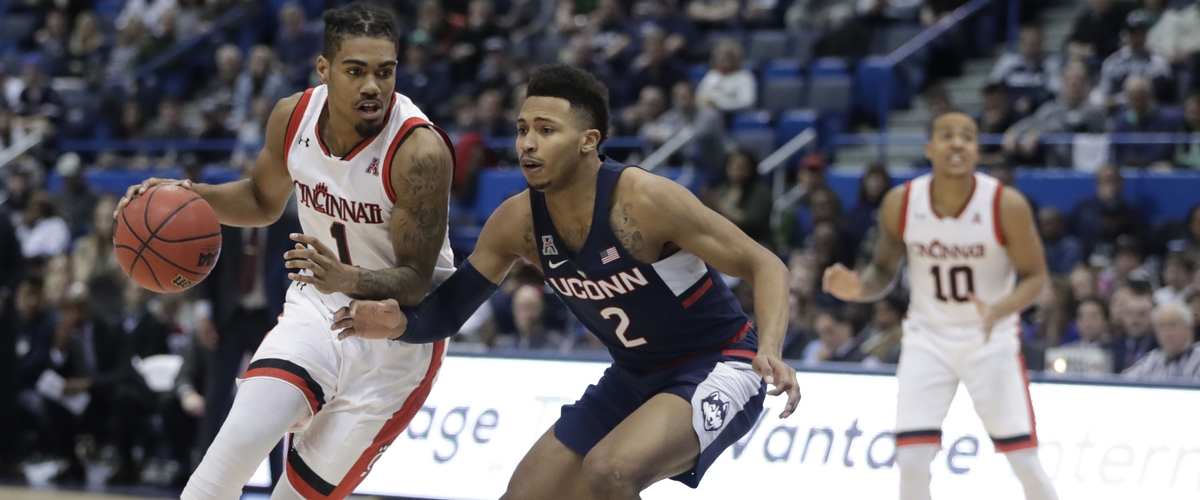 The Portland Trail Blazers surged towards the end of the regular season, ending up with the third seed in the Western Conference. However, a familiar issue resurfaced during a four-game sweep at the hands of the deadly New Orleans Pelicans: Portland's versatile wings- Al-Farouq Aminu, Maurice Harkless, and Evan Turner- are never as consistently good as advertised, especially on the offensive end. Sure, Damian Lillard's struggles were also a major contributor to Portland's early playoff exit, but there is no possible solution for that at the 24th pick in the draft, so they'll pick Evans. The Cincinnati wing is one of the best kinds of basketball players- he knows what his strengths and weaknesses are, and plays to accentuate and mitigate them respectively. If that high IQ can translate seamlessly to the NBA, Evans will help to consistently space the floor and compensate for Lillard and CJ McCollum's struggles on the defensive end.
25. Los Angeles Lakers (via Cleveland)- De'Anthony Melton- PG, USC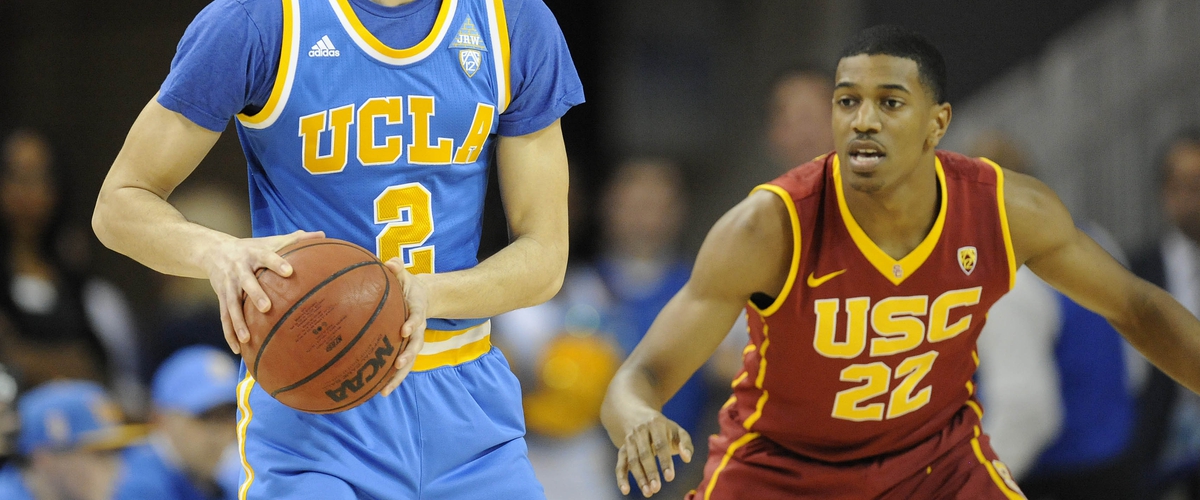 No harm in picking a local boy, especially when he'll help the team! De'Anthony Melton sat out last season due to his role in the FBI probe, but his skills are just as valuable today as they were during his breakout freshman season at USC. A Compton native, Melton is not a very sophisticated scorer- his jumper could charitably be described as a work in progress- but he demonstrates proficiency in nearly every other aspect of basketball. Melton's playmaking is solid for an off-ball player, and he is an elite, physical defender who has more than capably defended the top two picks in the 2017 draft, Markelle Fultz and Lonzo Ball. Speaking of Lonzo, he is obviously the Lakers' franchise player, so Melton wouldn't be a starter anytime soon, but he'd certainly be an upgrade over current backup Tyler Ennis, and would provide an immediate defensive impact to a team that lacks many long-term stalwarts on that end.
26. Philadelphia 76ers- Anfernee Simons- SG, IMG
Sam Hinkie really is the gift that keeps on giving. The Sixers do not need any more players- they have a full roster and draft-and-stash Jonah Bolden will be joining the team next season. That's why here, Philly almost has to pick either an international prospect who can return to Europe like Bolden, or a project who will need seasoning in the G-League. As a recent high school graduate, Anfernee Simons fits the latter group. Before reclassifying, Simons was a top recruit in the class of 2018, and for good reason. He's an elite athlete who can score at all three levels of the floor and has the length to defend three positions. That sounds like an NBA-ready talent, but Simons is still an unpolished gem- he needs to add significant muscle and learn the nuances of the game, which is why the G League will be necessary for him wherever he lands. If he figures it out, Philly may even have its JJ Redick replacement.
27. Boston Celtics- Grayson Allen- SG, Duke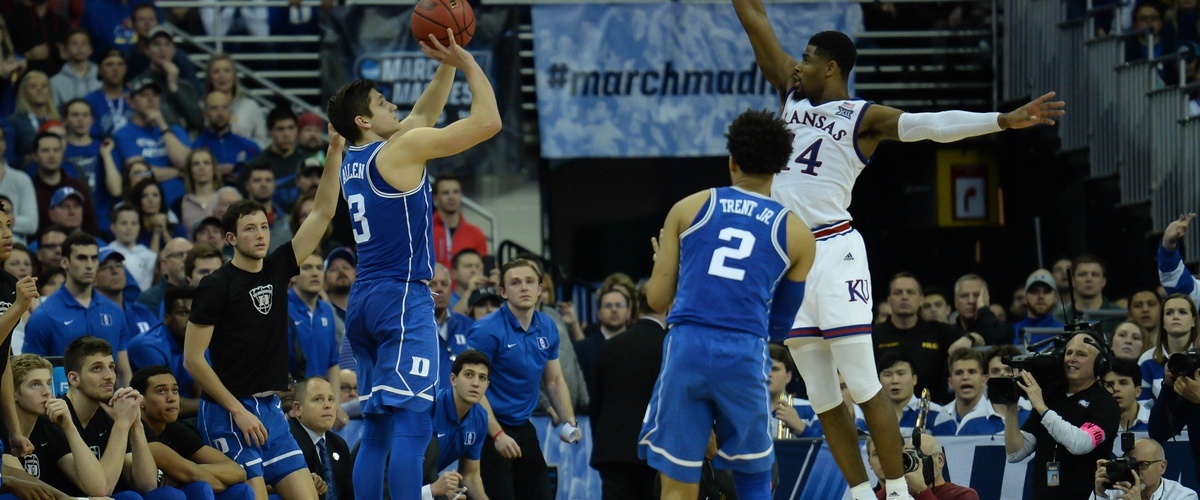 As if NBA fans needed any more reason to hate the Celtics. First, in unprecedented fashion, Brad Stevens coached this team to within one game of the NBA Finals without its two best scorers. Secondly, Boston will still likely have another top-five pick next year, unless the Kings become an immediate juggernaut with Luka Doncic (possible, but not likely). That is brilliant management and deserves kudos, but it all goes to waste because of the perpetually annoying Boston sports fans. In this vein, what better player to pair with the Celtics than Grayson Allen? Beantown has worshiped scrappy white guys for decades, most notably Brian Scalabrine. Allen became famous at Duke for his hard-nosed (read: dirty) play, and sure, he's athletic and a great shooter, but those traits don't make a player a cultural mainstay like intangibles can. If all works out, there will be a statue in Boston for Grayson Allen when all is said and done.
28. Golden State Warriors- Melvin Frazier- SF, Tulane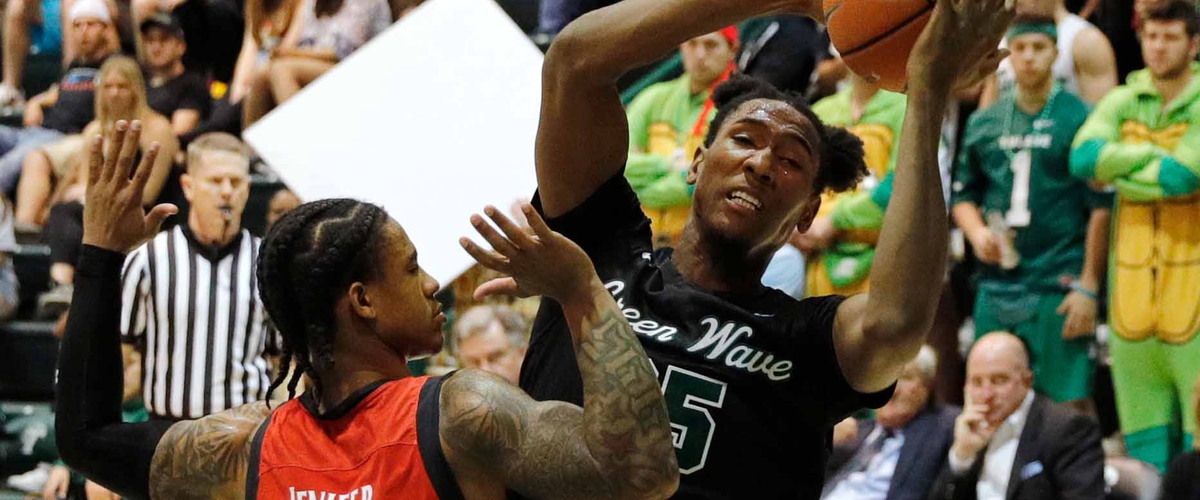 Cracks in the Warriors' façade have started to show through in this series against the Houston Rockets. Ball movement often grinds to a halt when Stephen Curry sits, and Houston has found countless open threes throughout the series. Another big and versatile wing may seem like overkill at this point, but the Dubs may legitimately need one. Coming from a mid-major conference, Melvin Frazier is not very well known, but he will be a good NBA player for a long time. An incredibly explosive athlete with active hands and feet on defense, Frazier can defend up to four positions as well as shoot off the catch. His feel and passing vision are not up to par yet with the rest of the rotation Warriors, but he has shown improvement as a distributor over the years. Soon, Andre Iguodala will rapidly decline, and Patrick McCaw has not proven to be a capable starter. Frazier very well could take Iggy's place in the Death Lineup.
29. Brooklyn Nets (via Toronto)- Josh Okogie- SG, Georgia Tech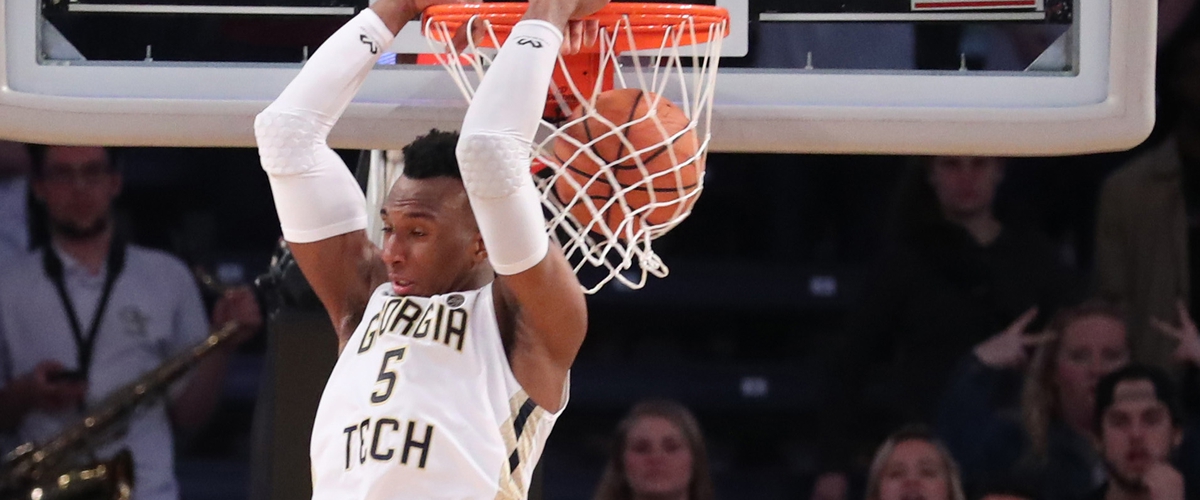 The Nets have built a Rockets-esque team- D'Angelo Russell is the James Harden figure, Jarrett Allen a Clint Capela facsimile, and if you squint hard enough, characters like Caris LeVert and Rondae Hollis-Jefferson begin to look like Trevor Ariza and PJ Tucker. However, the team clearly does not have Houston's talent level, mainly because they lack two-way wings. Joe Harris competes on defense but will never be elite, Allen Crabbe doesn't even bother on that end, and Hollis-Jefferson, while a fantastic stopper, can't shoot. Okogie has more readily obvious 3-and-D potential than any of them. A long and chiseled athlete with a high motor, Okogie and his seven-foot wingspan can guard almost anybody. His shot needs improvement, but he did make 38% of his attempts on over two per game last season, which is a great start. This pick works for both sides, especially if Okogie continues to improve like he has throughout his college career.
30. Atlanta Hawks- Donte DiVincenzo- PG, Villanova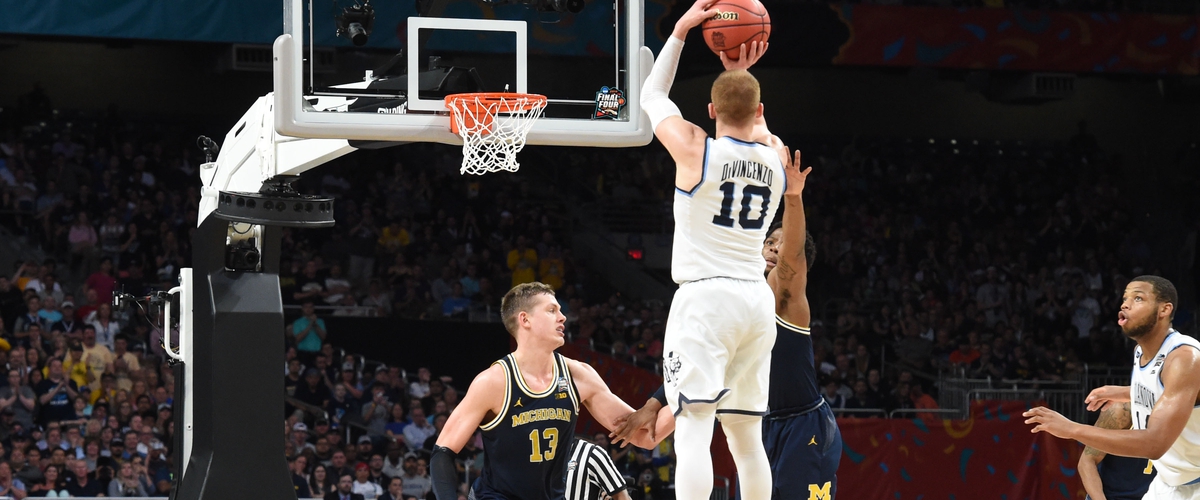 Jaren Jackson Jr. and Lonnie Walker are good pieces next to Taurean Prince and John Collins, but what does that leave? A point guard! Dennis Schroder recently erased all mention of the Hawks on his social media feed and has explicitly referenced other teams he'd like to play for, suggesting the German will be departing sooner rather than later. Enter Donte DiVincenzo, a sixth man in November whose stock has not stopped rising since thanks to a legendary performance in the national championship game and an excellent showing at the NBA Combine. The so-called "Michael Jordan of Delaware" will never be a great defender, but he plays hard (how many players would grab one-handed rebounds in traffic at the Combine?) and smart, and can score from most areas of the floor. If Donte is your starting point guard, you're not winning a title, but if he's a high-level backup, you're likely in a good spot.
That's it! If you have any questions or comments, any praise or ridicule, send it my way @mandiba13 on Twitter.
---