MS Dhoni Cricket Academy offers online coaching courses amid Covid-19, players will be benefit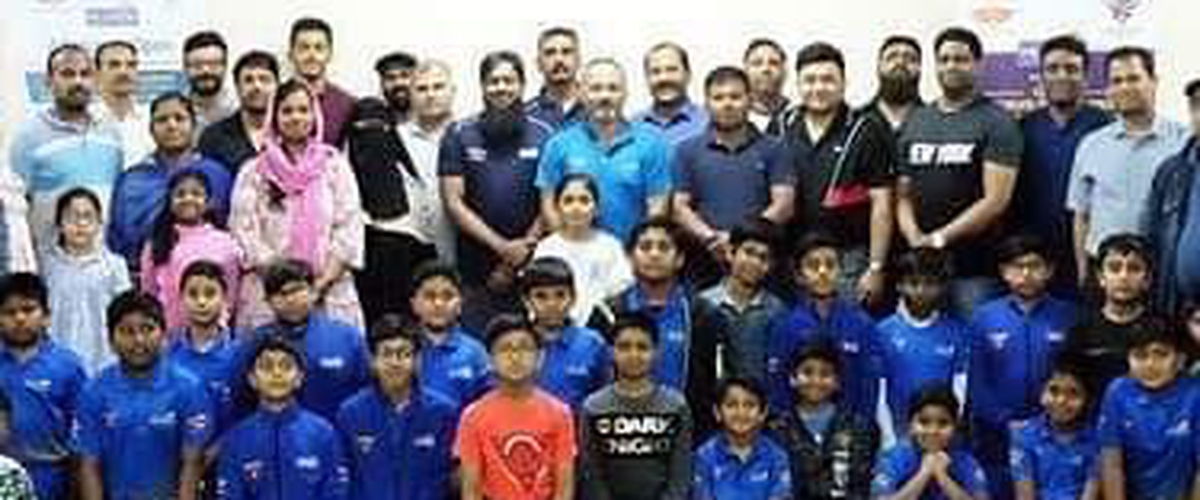 New Delhi: As earlier and at the moment when access to regular techniques gets confined, on or off the field, players improvise. Circumstance demanding, mentors do in like manner. While training academies and play areas out of reach even still because of the rising Covid-19 cases, the MS Dhoni Cricket Academy (MSDCA) has begun every day, live classes on Facebook. Started in 2017, the academy has more than 5,000 students in 25 centres across the nation.
The academy is run by Aarka Sports Private Limited, a leading sports management company which specializes in athlete and player management which also manages the former India captain. Dhoni is not directly involved with the operations of the academy, but holds a stake and provides insights. Contents of the Facebook live programme which kick off on Sunday (April 5) have also been approved by him, according to Aarka Sports officials.
"We didn't devise this online manual looking ahead to a general shutdown. We were working on it for about a year and this break gave us an opportunity to launch it. Like most of our projects, Dhoni has gone through the details of this one and approved it. We consult him at the planning stage and finalise after he offers his suggestions," Mihir Diwakar, MD of Aarka Sports told the Indian express in an interview.
While Mr Sayan who looks after the business development in Aarka caught up with Vishal Sharma in an exclusive free-wheeling conversation:
What's the main perspective of MSDCA behind online coaching course?
The primary objective is to ensure that every child gets an equal opportunity at learning the nuances of the game. The core thought for both our mentor, Mr. MS Dhoni and Founder Mr. Mihir Diwakar is to 'Give Back' and they understand that to stand out in today's competitive world, the best of Coaching is required for all aspirants.
The thought behind the 'Online Coach's Education Programme' was each empowered coach can extend the benefits to multiple players and hence it was started first up.
Online eliminates the boundaries and reach and hence we took the medium up to propagate the Knowledge and the curated course by BCCI Level C Coaches to the remotest location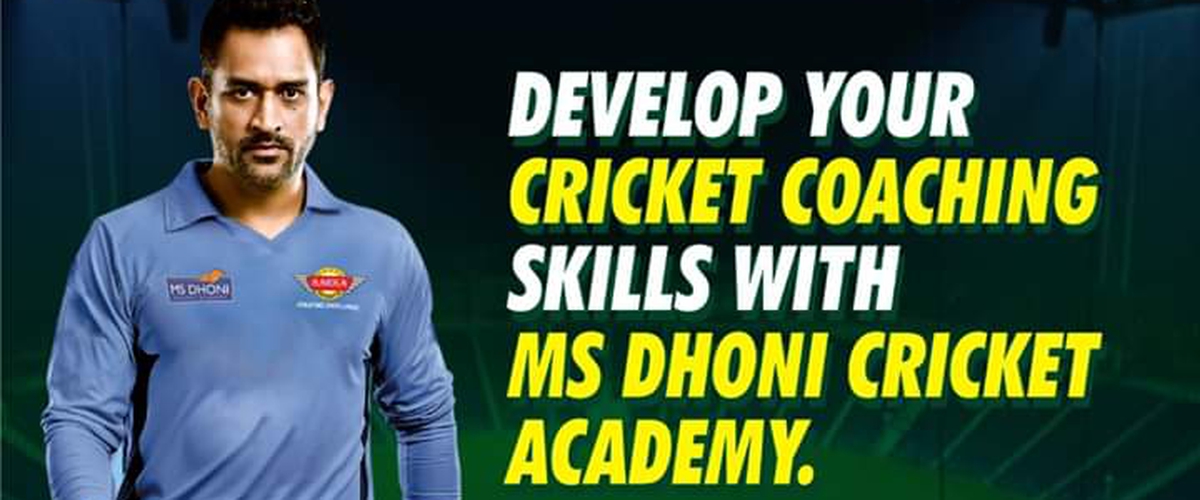 When this app called CRICKETOR place first? Who all are involved, name and give brief details about them?
CRICKETOR app is used to give access to the Tutorial videos.
Mr. Devjeet Chakraborty has been at the forefront in terms of developing the Cricketor App. Devjeet is a former Ranji Trophy player himself and a certified BCCI Level A Coach.
Mr. Satrajit and Mr Mandar Dalvi are the facilitators for the Programme. The video tutorials, as well as live sessions, are conducted by them.
Brief Profile -
Mr. Satrajit Lahiri
Represented Tripura & Bengal in Ranji Trophy (1990 – 1998).
Member of Cooch Behar Trophy winning East Zone Team (1985 – 1986).
Member of Deodhar Trophy-winning East Zone Team in 1996 – 1997.
Level C Coach of BCCI & Level III Coach of England & Wales CB.
BCCI Ranji Trophy Panel Umpire – Elite & Plate Divisions.
Visiting Faculty for BCCI's Coach Education Programmes.
Member of the "Chucking & Review Committee" of CAB.
Certificate Holder in Child Protection Course from the UK.
Mr. Mandar Dalvi
Former First Class Maharashtra Cricketer.
BCCI Faculty Level - C Coach.
Jammu & Kashmir State Under - 19 Head Coach.
Vidarbha Cricket Association Spin Bowling Coach.
INDIA Under - 19 WC 2010 - NCA Camp Fielding Coach.
In what ways will those players benefit from this course if certified successfully?
The Coach Education Programme (Level 1) by MSDCA benefits the participants in the following ways -
• For Aspiring Coaches - Helps them to get State of the Art knowledge about how to provide the best Coaching to their students.
• For current Coaches with no formal training - Improves the Coaching skills by understanding the best methodology to train their students.
• For Cricket Academy Owners - Helps them identify the best Coaches to work in their Academies.
• For Cricketers - To understand their game better and also opens up a new career path for post-retirement planning.
• Parents - To be in sync with the Coaches and their children in terms of game development and manage aspirations right.
MSDCA also provides them with help beyond conducting the course after successful certification.
• Coaches (aspiring and current ones) can get into MSDCA centres for Coaching the children - Online as well as On ground Coaching.
• CRICKETOR App helps the other Academies by being their Knowledge partners and provides an ERP solution in the area of Academy Management functions.
The Academy owners and Coaches also get benefitted by being a part of the Community and getting employment for Coaches and trained manpower for the Academies
How this course is being conducted amid COVID-19? Who can take part also share the procedure?
First and foremost, this is NOT a COVID driven arrangement. The Online courses (for Coaches as well as children) is an ongoing process. The 'Reach out' and 'Training' methodology is enumerated -
• We reach out through the MSDCA FB page (more than 50K followers) and take registrations for Coaches willing to take the course. We also get enquiries regarding willing participants.
• Every Friday, at 7.30 PM, we do a webinar explaining the contents, process and methodology for the ones that have registered with us. All the doubts are clarified during the webinar. The webinar is also streamed live on FB and is available for the next 48 hours for those that might have missed it.
• All aspirants are then screened and batches are prepared.
• We have batches (each of approximately 25 participants) on the basis of experience and time commitments.
• All the study materials/ handouts are shared with the candidates for future reference.
• Each video tutorial is then shared on their CRICKETOR app from where they can watch it as many times as they wish to.
• Daily live sessions are conducted to explain each topic (as per prefixed schedule) by the two Joint Head Coaches.
Additionally, the participants are exposed to the areas of Communication, Injury Management, Diet & Nutrition, Child protection & psychology, usage of Technology and allied subjects to give them a 360-degree view. We have Industry and subject matter experts taking these sessions.
• At the end of the 30-hour programme (usually 2 hours each day for 2 weeks), an MCQ assessment is conducted through the CRICKETOR app.
• The candidates are then supposed to submit their videos explaining Coaching points (min 3) for video assessment.
• Grading and certification are done basis their performance in the MCQ assessment (theory) and video assessment (practical).
Till now how many academies or individuals have taken this opportunity? Which city has the maximum participation?
Our current count is close to 150. The first batch started on the 7th of May.
We have a healthy mix of participants across the country and we also have had participants from Belgium and Nepal so far. Amongst the states, UP, WB and Maharashtra have the highest numbers so far.
Is this course and live classes leading to players and MSDCA coaches satisfaction?.
The testimonials and session wise feedback has been overwhelming so far. We take feedback for each session to ensure that our execution is Top Notch and we keep improving every day.
What's the secret behind the success of CRICKETOR? What's the motive of this platform?
CRICKETOR is envisaged to be the single solution for all the needs of the Players (referral videos on skills, profile and stats, coaching aids etc), Academies (Academy Management & progress tracking, tournament participation etc), Cricket Management (Data analytics to assess performance objectively, Bird's eye view of the health of the game in their jurisdiction etc), Coaches (Knowledge dissemination, employment opportunities etc).
Various new features are added regularly to ensure 'equal opportunity' and 'increase in participation' in the Sport.
---