After Winning The World Series, Theo Epstein Ate A Goat In The Left Field Bleachers Of Wrigley Field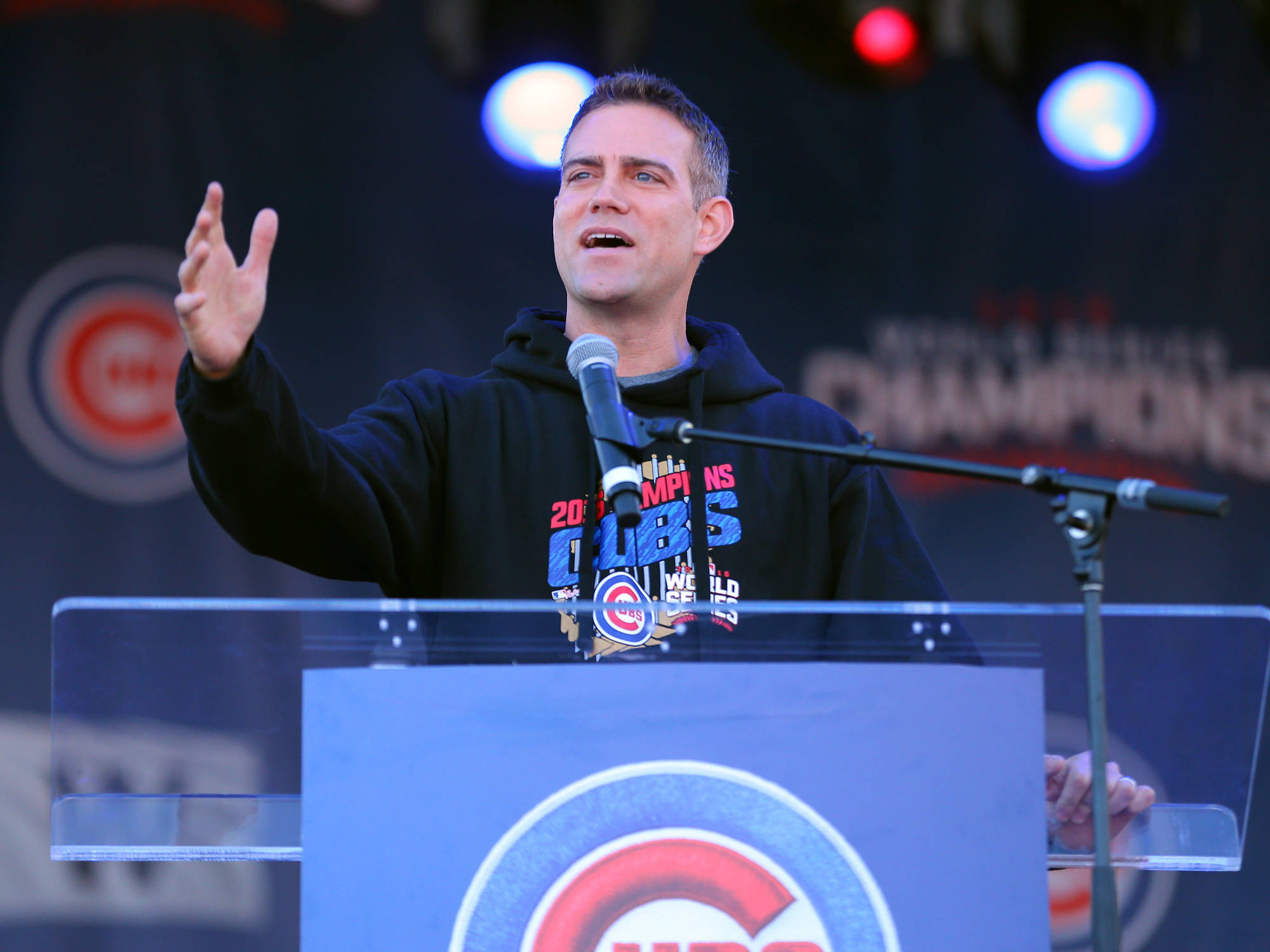 Dennis Wierzbicki-USA TODAY Sports
It took Theo Epstein just five short years to rebuild the Chicago Cubs.
The team won its first title since 1908 last Wednesday and they are partying like it. Apparently, Theo and his staff had a special order of food in the Wrigley Field bleachers.
Theo Epstein and his team have said they didn't give much thought to that superstitious billy goat curse. But when the president of Chicago Cubs operations returned from Cleveland with the World Series championship, he made an interesting request. Epstein asked some restaurant friends to deliver something special for lunch: a roasted goat.
"We were on the phone with Jed. He was recapping the game, and in the background, Theo says he wanted roasted goat for lunch," restaurateur Kevin Boehm said, referring to Jed Hoyer, the Cubs' executive vice president and general manager. "I said we'd make it happen."
For Epstein's executive team, Izard oven-roasted a 9 1/2 pound goat. Boehm, Katz, and Boka Vice President Ian Goldberg delivered it to Epstein. "They were all sitting in the left-field bleachers in an empty Wrigley Field. They ate it right there," said Boehm, who described the lunch as one of last week's many moments of wonder.
Theo is the GOAT and he ate a goat. Awesome.
Seriously, though, Theo has to be the best baseball executive of all-time. First, he broke the Boston Red Sox curse and now the Cubs. The Red Sox look like complete idiots for letting him go.
Like us on Facebook: https://www.facebook.com/windycitytribune/
Follow us on Twitter: https://twitter.com/THEWC_Tribune
---