ACC Underrated Teams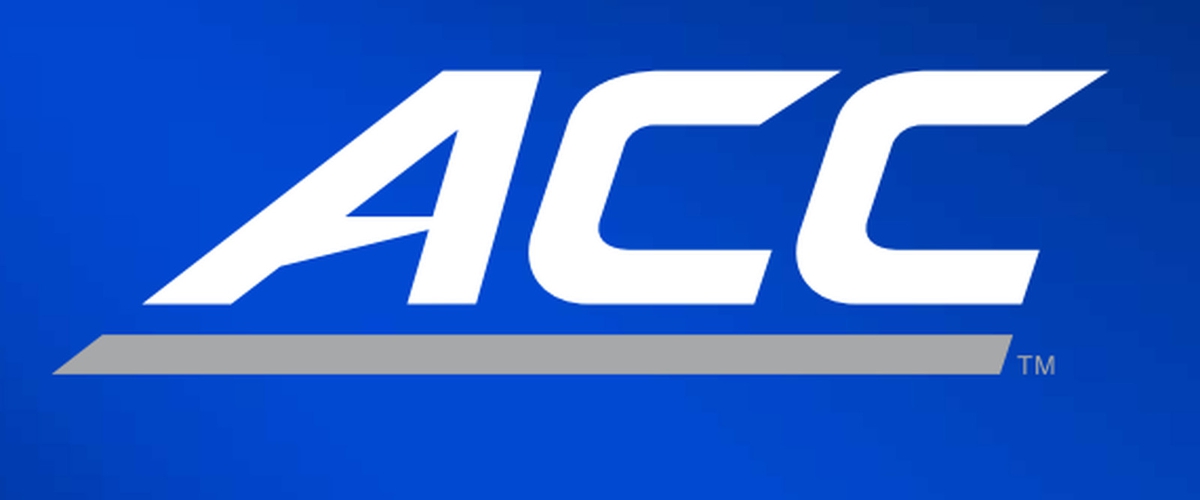 The ACC has turned into one of the toughest and competitive conferences lately. Despite the Atlantic having Clemson and Florida State as the top dogs, the rest have taken notice as well. Syracuse upset Clemson last season, Louisville ran over Florida State...twice, NC State and Boston College triumphed over Florida State after losing for awhile to them, and Wake Forest had their share of scares on both the Seminoles and Tigers. The Coastal is wide open and has potential. Miami is favored to return but Virginia Tech and Georgia Tech are growing. Duke and Pitt can trap anyone in the ACC, but Duke may be better than some people think. Virginia's defense have proven on occasion to compete but the offense is the biggest question. However, UNC is still rebuilding, but the suspensions to some of their players, including 3 starters won't help the situation. I chose Duke and Syracuse.
SYRACUSE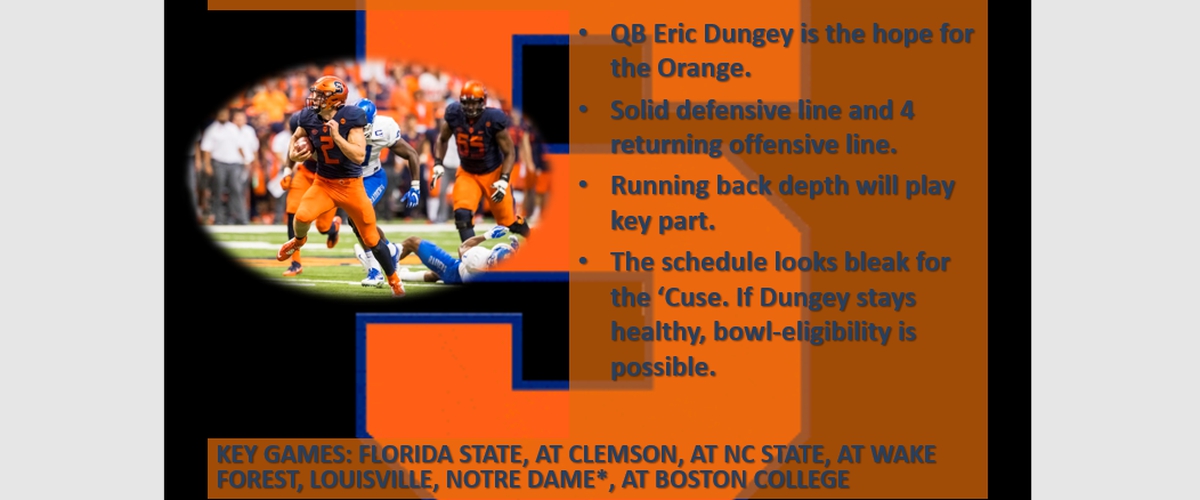 I may have acquired concussion symptoms after playing some football growing up, so why did I choose Syracuse? They're in the Atlantic division, which is the toughest division of the conference. Even the ACC overall has become one of the toughest conferences to play. The reason is their quarterback, Eric Dungey. Dungey is the player that decides the fate of the entire team. When he's healthy, there's hope for a bowl run. When he's hurt, there's no hope, period. Before Syracuse got rolled over in the last 2 games of the season, their first 5 losses were by 9 points or less, including against LSU. They upset Clemson (with Bryant getting hurt during the game). They lose their entire linebacker corps, but they return other key players on both sides. If that's not showing some potential for Syracuse to snag a bowl game, then I took a bigger risk than ever. After their first 3 of 4 games, the schedule starts weighing a little heavier.
DUKE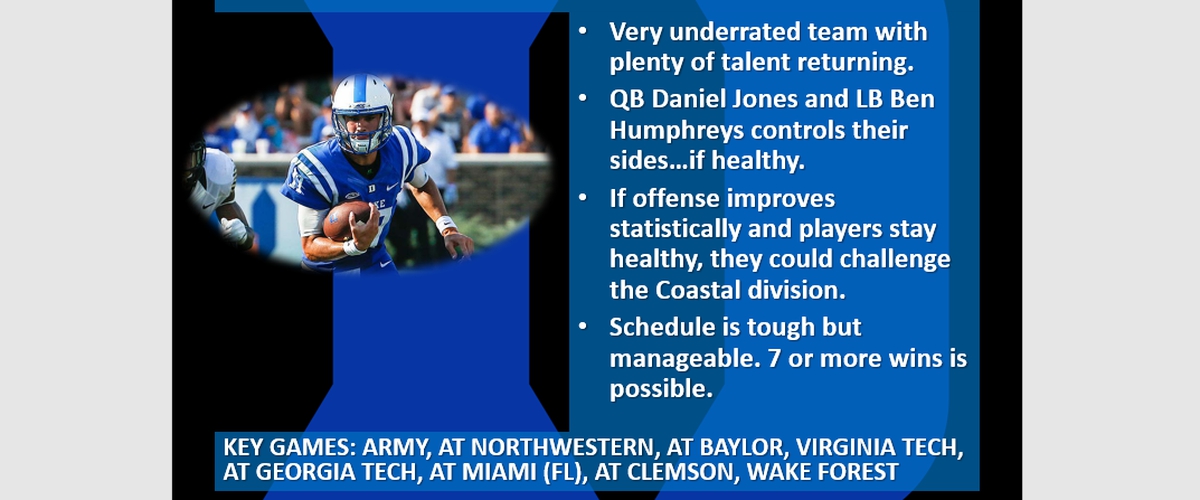 My obvious in the Coastal could be Miami, Virginia Tech or Georgia Tech, but I chose Duke. Last season, 4 of their 6 losses were decided by a TD or less, they defeated a 10-win Northwestern team, and their defense is better than you think (16th in pass defense, T-21st in scoring defense with 20.2, and 21st in yards given up with 332.6). But what hurt them were injuries and Daniel Jones completion percentage (56.7). Ben Humphreys returns from injury and him and Joe Giles-Harris man the defense. This season, they have returning players on both sides including their quarterback and linebackers. The only concern would be the kicking game in crucial moments. Other than that, I see Duke making strides this year. After a bad 2016 season that rose to a 7-6 season, Duke should continue climbing, but the schedule in front of them proves to be a challenge.