My Opinion on Oklahoma's CFP chances
The committee will look very closely at Oklahoma's performance against Texas this Saturday. I love how the committee and the analysts criticize Oklahoma and the Big 12 because of their defense in general. That didn't stop Oklahoma from going to two playoff games in the past four seasons.
However, the Big 12 (Oklahoma) is 0-2 in the playoffs. The first appearance was not good in the second half. The second appearance was better, but it was more like Oklahoma not playing the same as they did in the first half. I looked back on the second half of the game and the offense became conservative, which they shouldn't have done with how their defense was before. But overall, it was still an accomplishment for a 10-team conference to make the playoffs when everyone said the Big 12 having no divisions or conference championship games was a joke. Oklahoma got in without a conference championship game and with it last season. Now I'm hearing a few analysts say that divisions should be eliminated and have the two best teams play each other. Yeah, so hypocritical of you all to say after insulting the Big 12 for a good while.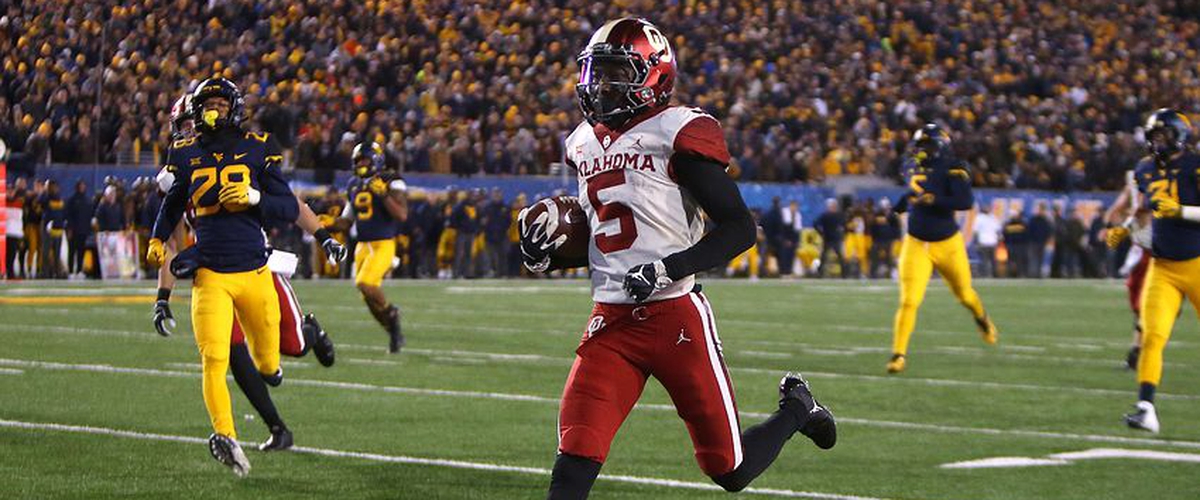 Anyway, Oklahoma's chances of making the playoffs are pretty good, but their biggest flaw is their defense. They're not the worst in the country (because UConn is), but they're the only team in the country to allow four 40-plus point games, and win all of them. How funny that it happens in November. Oklahoma has difficulty forcing turnovers and it's cringy watching how they miss tackles and give up big play after big play.
Here's where I feel some didn't pay attention last Saturday. Oklahoma gave up 56 points, but their defense made some stops and forced two fumbles that ended in scores (hallelujah!) In general, Oklahoma's offense will score on anybody and will play all 60 minutes of the game. If they're given one more drive with enough time, they have a 50/50 shot to tie or end the game. They lost to Texas by a field goal, but if anyone outside of Texas and Oklahoma paid attention to the game, Oklahoma was down three scores going into the fourth quarter. They managed to score three touchdowns in a span of nearly six minutes. What's interesting is that Oklahoma played defense during that span.
Oklahoma may have a slight edge over Ohio State because their offense can compete from start to finish as long as Murray doesn't get hurt. What's even better is that they're playing a higher ranked Texas for a chance to equalize the matchup and win the conference championship. But it will come down to whether their defense can play like a pre-November defense.
---