Top 10 Week 13 Games: 5-1
5) UAB (9-2 OVERALL; 7-0 C-USA) AT MID TENNESSEE (7-4 OVERALL; 6-1 C-USA) – 9AM PT/ 12PM ET [ESPN3]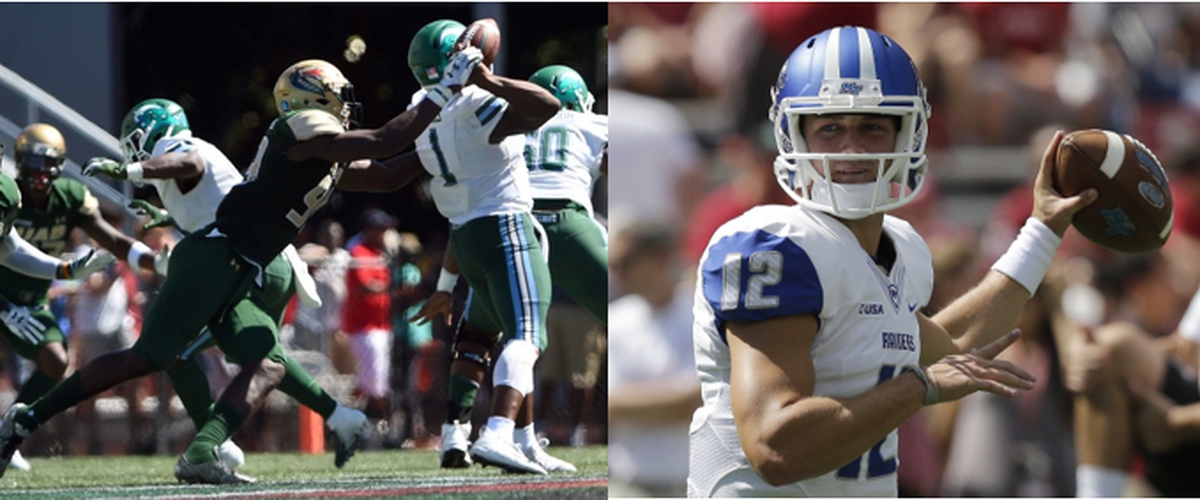 Is this a potential conference championship preview? That all depends on Mid Tennessee this Saturday and a prayer from Marshall. UAB is already in so there's no scenario to stress over, but them going undefeated in their conference for the first time in program history would be a major deal coming back from a 2-year absence. Mid Tenn needs a win and some help from Marshall. Not trying to go off topic, but Marshall plays FIU (who is leading the East division). Marshall's win and Mid Tenn's win sends Mid Tenn to the conference championship. But a loss would mean that Marshall could steal both Mid Tenn and FIU's division title depending on the situation. It's a bit confusing, but I'll leave the rest to C-USA. Anyway, this matchup is determined by Mid Tennessee's offense overcoming UAB's defense, which allowed 61 points total in their conference games.
4) #16 WASHINGTON (8-3 OVERALL; 6-2 PAC-12) AT #8 WASHINGTON STATE (10-1 OVERALL; 7-1 PAC-12) – 5:30PM PT/ 8:30PM ET [FOX ON FRIDAY]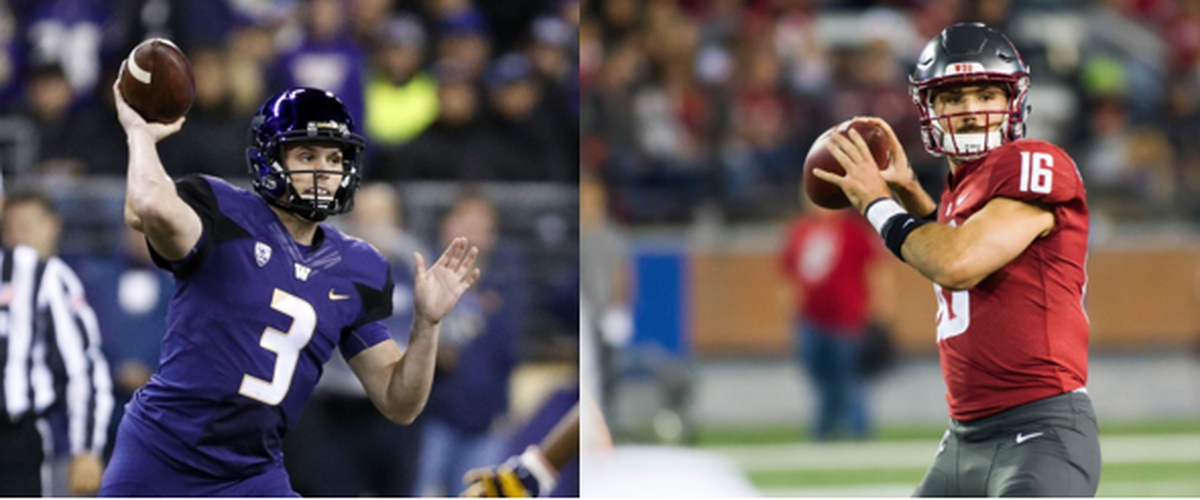 The Wazzu hype is becoming a reality. I'm seeing hats, a few stickers, and even met a former 1970s Wazzu running back this week. The only thing standing between Wazzu, a North division title, a conference championship appearance, and a possible New Year's Six Bowl or #4 playoff spot, is their archrival Washington. This matchup is Wazzu's offense against Washington's defense. It will be competitive, and I expect both teams to compete for all four quarters. Washington State lost the last five games to the Huskies, but now they're very confident to end that drought this Friday.
3) #21 UTAH STATE (10-1 OVERALL; 7-0 MWC) AT #23 BOISE STATE (9-2 OVERALL; 6-1 MWC) – 7:15PM PT/ 10:15PM ET [ESPN]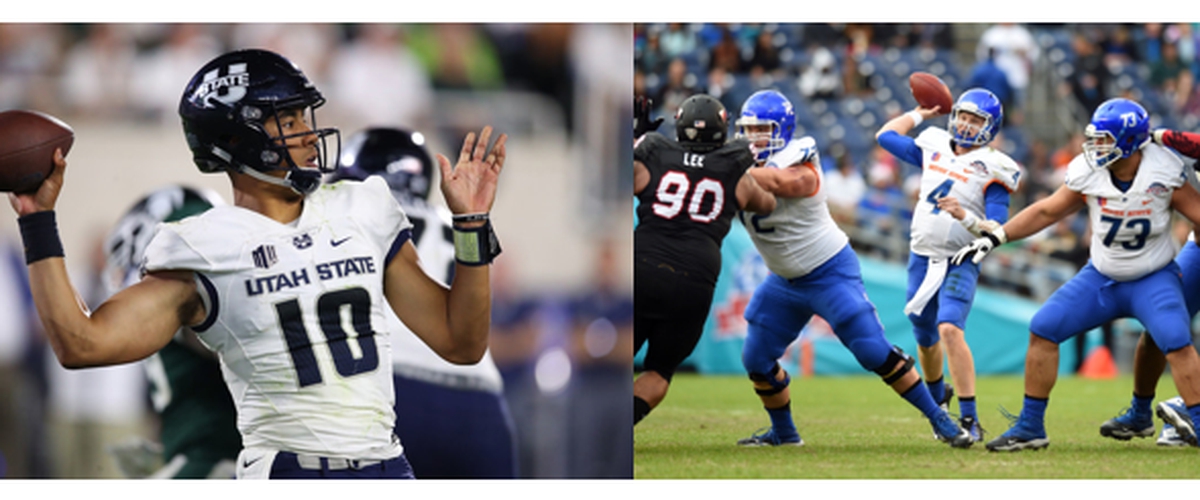 If anyone expected Utah State to be in prime position to win the conference, I won't believe you 95% of the time. Quarterback Jordan Love's stats went up drastically from last season. He's nearly doubling his passing yards from last season and chopped down his interceptions to only four this season. The team overall were good enough to nearly upset Michigan State. Boise State had trouble with Oklahoma State's offense and San Diego State's defense, and Utah State has a strong offense and a good defense. If Boise State wants another conference title bid, they must play smart football and slow down Utah State's much improved offense. Utah State in 22 meetings only won twice at Boise State. They could also tie their record for most wins in a season since 2012.
2) #6 OKLAHOMA (10-1 OVERALL; 7-1 BIG 12) AT #13 WEST VIRGINIA (8-2 OVERALL; 6-2 BIG 12) – 5PM PT/ 8PM ET [ESPN ON FRIDAY]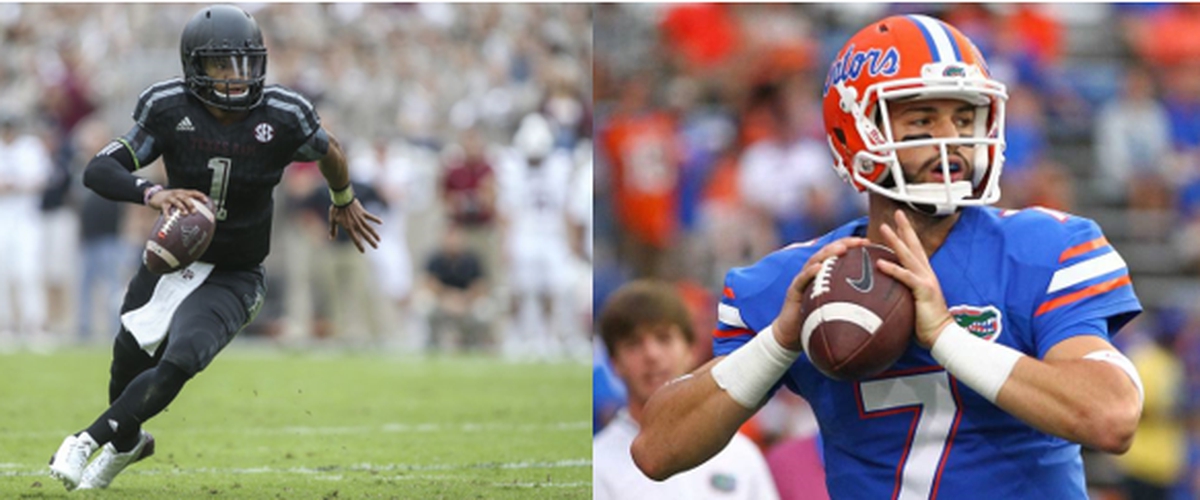 Kyler Murray and Will Grier both played in 2015 in the SEC their freshmen year.
Ok, I already accept that Oklahoma's defense is no better than an FCS or Division III defense, but their offense can compete with ANYBODY. I cared less about Baker being gone because I trust Lincoln Riley's coaching method. But, the only problem is the running back depth. Trey Sermon isn't 100%, Marcelias Sutton and Rodney Anderson are done for the season, and it's questionable whether T.J. Pledger can play. Kennedy Brooks and quarterback Kyler Murray are the only healthy runners.
West Virginia is out after an upset loss to Oklahoma State, but their conference title bid is still open. Quarterback Will Grier will play his first and last game against Oklahoma. This offense as lethal as Oklahoma's, but they have an experienced and talented receiving corp like David Sills Jr, Gary Jennings, and Marcus Simms that rivals both Oklahoma and Oklahoma State's receivers. West Virginia should be very confident because they're Top 3 in the Big 12 in most defensive categories, including turnovers.
West Virginia failed against Oklahoma State for the fourth time and have yet to defeat Oklahoma since joining the Big 12. With Oklahoma's running backs depleted and defense not playing up to FBS standards, this is a strong upset alert. West Virginia has enough offensive weapons to score with anyone and has enough defense to slow down Oklahoma. But can they compete all four quarters with the Sooners?
1) #4 MICHIGAN (10-1 OVERALL; 8-0 BIG TEN) AT #10 OHIO STATE (10-1 OVERALL; 7-1 BIG TEN) – 9AM PT/ 12PM ET [FOX]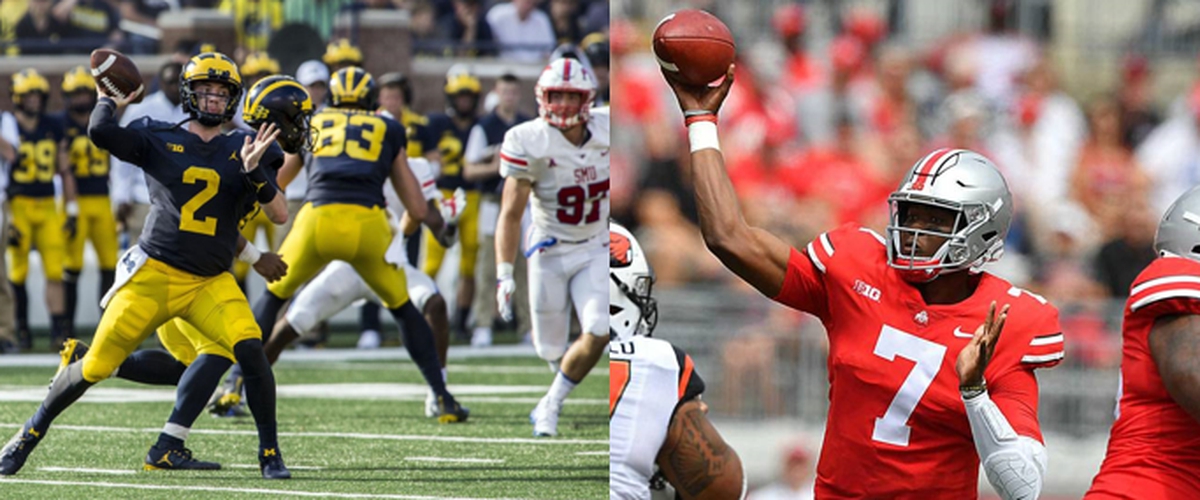 Michigan's revenge tour has sold well this season. Since the Notre Dame loss, they succeeded over Penn State, Michigan State, Northwestern, Maryland, Wisconsin, and Indiana on some cases. Now the only team left on their schedule that they want to end a 6-game drought with is Ohio State.
The Buckeyes were favored to win the East division with maybe Penn State challenging them, which they did. But the off-the-field issues, Urban Meyer's suspension and Nick Bosa leaving the program deflated their chances. Once they lost to Tyler Trent's Purdue squad, their chances looked very deflated. Surviving home games against Penn State and Nebraska and road games at Michigan State and Maryland showed that Ohio State has weak spots.
This is a winner-take-all East division in The Game. They both endured obstacles, overcame a loss, and escaped potential playoff-killing upsets. Both teams will play for the division, a conference finals appearance, and win out for a chance at a college football playoff spot. Michigan hopes to end their rivalry drought on the road since 2000 and get their first win over Ohio State since 2011. Jim Harbaugh and Urban Meyer's fate will be in this game and it's likely that someone is in the hot seat with a loss.
UNDERRATED TEAM RESULTS AFTER WEEK 12: 141-90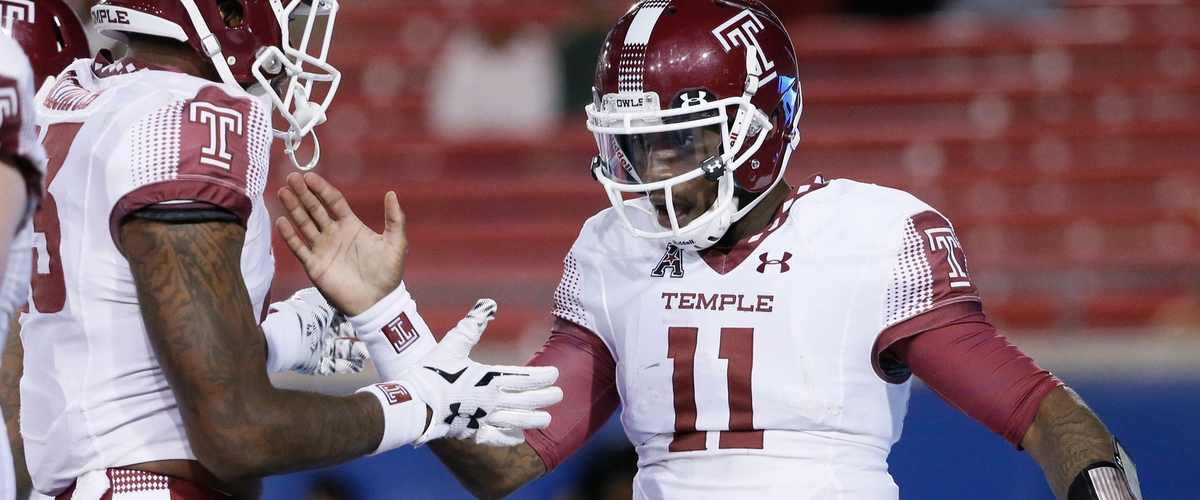 ACC – 0-2
AAC - 1-1
BIG 12 – 1-1
BIG TEN – 1-1
C-USA – 0-2
INDEPENDENT – 0-1
MAC – 0-2
MWC – 1-1
PAC-12 – 1-1
SEC – 2-0
SUN BELT – 1-1
GOOD WIN: TEMPLE, TEXAS
BAD LOSS: SYRACUSE, TULANE, WEST VIRGINIA, MICHIGAN STATE, BUFFALO
---