Yankees Infield Going Into 2019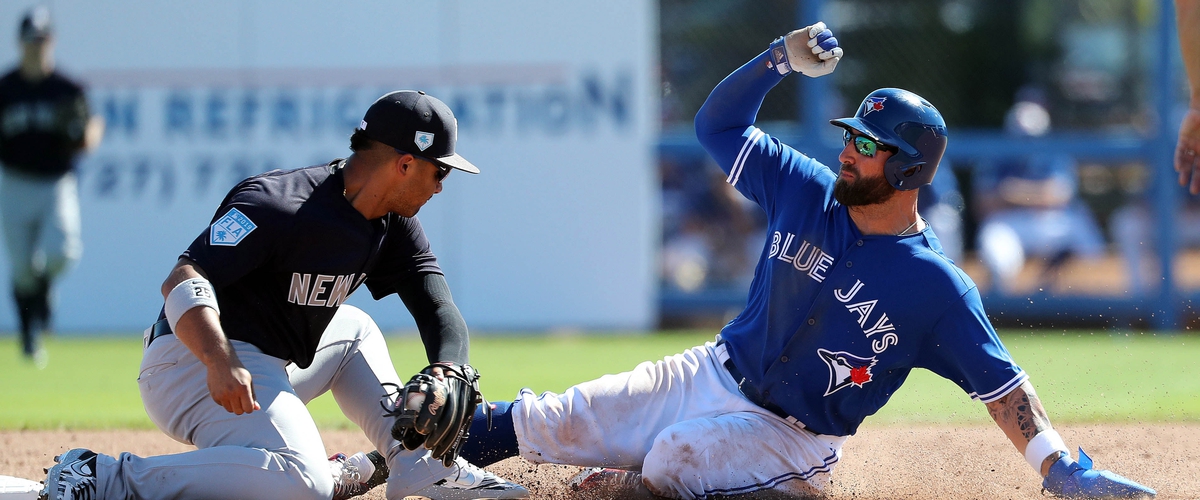 The 2018 Yankees went into the season with high expectations, they had ended the previous season one win away from going to the world series and had gotten reigning N.L. MVP Giancarlo Stanton to plug into the lineup with the A.L. rookie of the year Aaron Judge to form one of the most powerful lineups in baseball history.
Walking away from the season though there was a definite bad taste in Yankee fans mouths after getting soundly beat by eventual World Series champs and hated rivals, the Boston Red Sox.
Many felt the Yankees would bolster their team in true Yankee fashion and go after big name free agents like Manny Machado, Patrick Corbin, and Bryce Harper.
But it became clear quite fast that the Yankees did not have much intention of spending big money on big names. Instead they have tried to improve with quantity or quality, and I argue they are better off for it.
Starting with the infield, let's look back at how it stacked up on opening day 2018 in Toronto. Going around the horn was, Gary Sanchez, Tyler Austin, Neil Walker, Didi Gregorius, and Brandon Drury, with Tyler Wade coming in as a defensive replacement.
Going into 2019, barring any injuries, Sanchez is the only one who will be running out onto the field on opening day.
The new look infield is quite like the one we saw for most of the season last year, going around the horn with who I think should be starting on opening day is, Sanchez, Luke Voit, D.J LeMahieu, Gleyber Torres and Miguel Andujar, with three bench spots going to Austin Romine, Greg Bird, Troy Tulowitzki or Tyler Wade.
Tulo and Bird are two of the more interesting players going into camp and can only boost this squad if they come out swinging.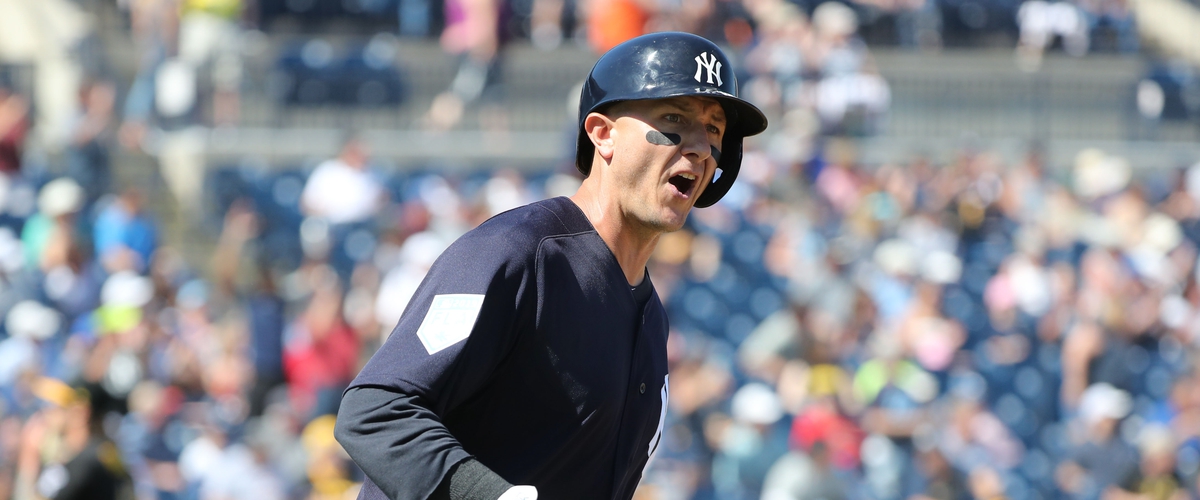 The only way I see Tulo on this roster is if he shows he can still play even up to his 2016 year with the Blue Jays, which is a tough order for someone who only played 66 games in 2017 and never saw the field in 2018. But if he shows he can still play I could just as well see him starting on opening day with Torres at second and LeMahieu serving as a super utility.
No matter what happens it will be hard for whoever plays short to completely fill in for Didi, a plus defender with a solid bat. But I feel that Torres has the best chance of doing that. Plus being able to keep LeMahieu at second where he is an elite defender, I think this is the best formation for the middle of the diamond until the return of Didi.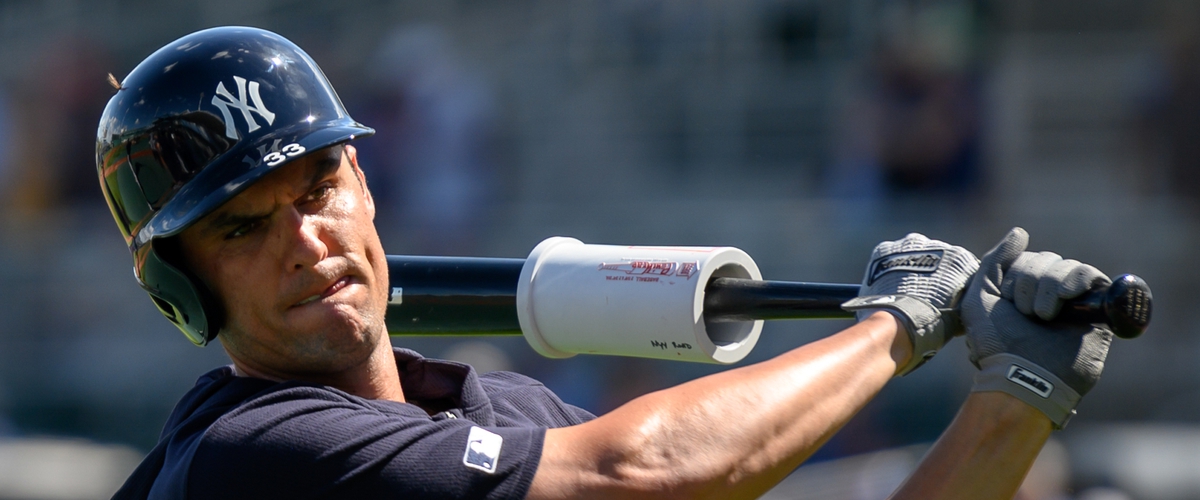 Bird on the other hand has a huge ladder to climb, he had been considered the incumbent first basemen ever since he broke out in 2015, hitting 11 homers in 46 games while playing for the injured Mark Teixeira. But since then he has not been able to remain healthy or put up numbers when on the field. This led to him getting replaced down the stretch by the hottest hitter on the planet Luke Voit.
The Yankees have shown they like Bird a lot, and the extra left-handed bat would be nice while Didi is recovering from Tommy John Surgery. But unlike years prior there is actual competition for the job and General Manager Brian Cashman has said Voit is ahead of Bird going into camp.
If Voit shows he can produce even close to the level he did at the end of last year the job is his and it's a huge upgrade offensively compared to Bird from most of last year, and on the flip side if Bird can get going that's a valuable left-handed bat in this righty heavy lineup.
Moving over to the hot corner there really is not any competition for Andujar other than himself. He has proven he can hit big league pitching very well but has also shown to be a liability in the field, a Problem he has tried to address this past winter.
If Andujar can get his defense even close to league average and continues to hit like he did last year, He will quickly become a top tier third baseman.
This now leaves the catcher's position. Sanchez was downright awful last year and comes into camp with a lot to prove.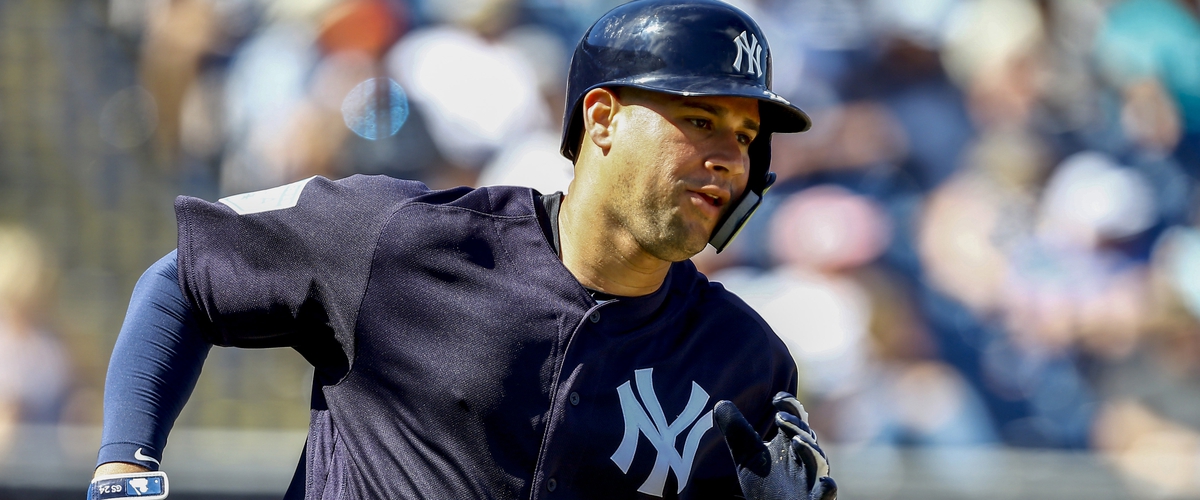 He has shown the potential to be the best hitting catcher in the MLB but took a step back in a season filled with injuries that saw him hit .186 in just 89 games.
A huge part of the 2019 Yankees being better than the 2018 team will rely on Sanchez returning to the player he was in 2017.
Even with Didi on the shelf to start the year, the 2019 Yankees infield looks to be significantly better than last years with full years from its young guns and the potential for solid contributions from players like Tulo and LeMahieu. There is a lot to be excited about.
---