Why The Hiatus Strengthens The Chance of a Lakers-Bucks NBA Finals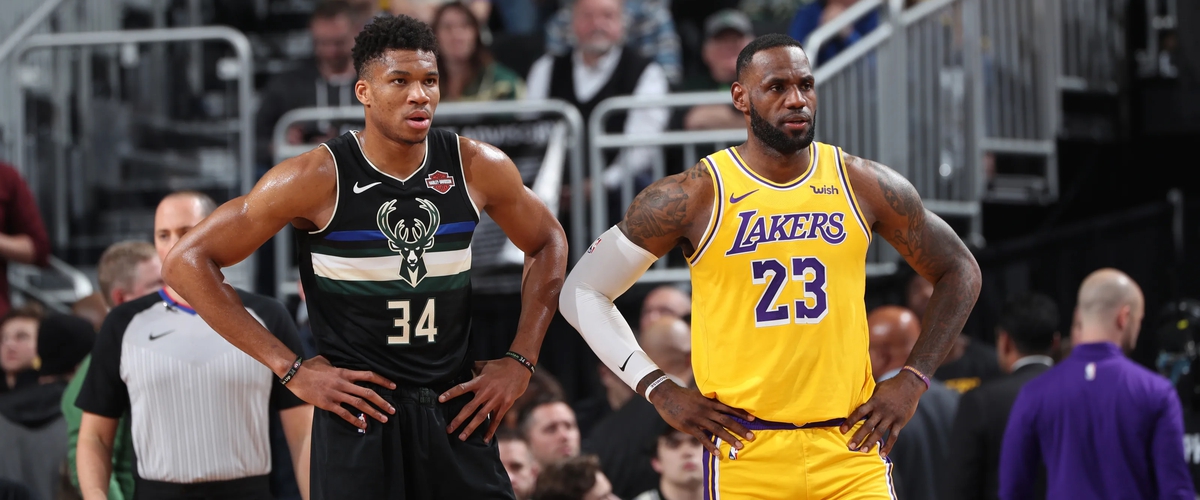 On March 11th, the Utah Jazz and Oklahoma City Thunder game was delayed before tipoff due to the pandemic permeating its way into the NBA, infecting Rudy Gobert (Utah's star center). The NBA, realizing that it too, was susceptible to the virus, decided to halt all league activities.
The NBA's players have been on break since that day, free from the usual regular-season grind including team games, workouts, practices, and more. While some players may not have basketball hoops and weights at their homes, those that do have an incredible advantage, as when the proposed "training camp" starts, these players will not be rusty at all. This, in turn, means that teams with top players (who presumably care the most about staying in shape, as they have the most to lose) may look even better during the continuation of the season compared to their competition. This is due to those players not only having an extended break but also staying in shape during the outbreak, coming back in much better playing shape than others.
Therefore, I believe that this absence only strengthens the chance that the Los Angeles Lakers and the Milwaukee Bucks will meet in the NBA Finals.
Why Lakers?
The Lakers are an incredible team, as evidenced by their dominance of the league this season. After a disappointing finish last year, the Lakers retooled and now are filled with quality role players, spectacular shooters, and of course Anthony Davis. This team is better than last year's in every way imaginable. They have the ability to go small or big; their shooting is significantly better; their chemistry has been off the charts, and problem players like Lance Stephenson and Michael Beasley are gone. This Lakers team is the real deal, but they will not amount to any success without their
leader and best player, LeBron James.
During his second stint with the Cavs, James was an absolute monster in the postseason, putting up triple-doubles and 40-point games seemingly every game. We must keep in mind, though, James does this after playing a full season of NBA basketball. We have never seen The King take a break for a few months in the middle of the season from the physicality of basketball, and come back in time for the playoffs. Furthermore, we know James spends roughly $1.5 million on his body every year, and I am sure he is spending more than usual to keep up during this unusual time. A rejuvenated James will be a force to be reckoned with (to say the least), one I feel can help the Lakers plow through the Western Conference.
Why Bucks?
The Bucks are an incredibly well-rounded team, with impressive post players, lockdown defenders, and a plethora of shooters. They have big men Robin and Brook Lopez, known floor spacer Ersan Ilyasova, and quality guards in Eric Bledsoe, Khris Middleton, and Wesley Matthews. Their team has among the most talent in the league and is headlined by arguably the biggest cheat code in the NBA: Giannis Antetokounmpo.
The Greek Freak is known for his work ethic, putting on over 50 pounds since coming into the NBA. A few months without all of the NBA season wear and tear on his body should give Antetokounmpo more than enough time to not only keep his body in peak condition but should also make sure Giannis has ample time to improve on the flaws in his game, namely jump shooting. A rested Antetokounmpo is a terrifying thought for the rest of the NBA and should be virtually unguardable come playoff time.
---