New York Knicks trading for Marcus Smart?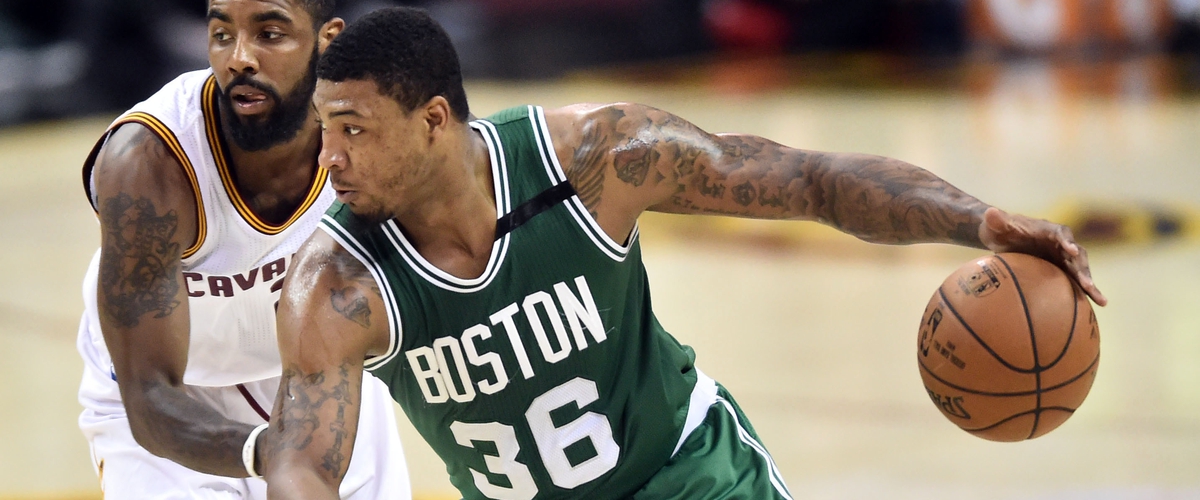 The New York Knicks may finally be smarting up literally. The Celtics are signing Gordon Hayward, so they need to free up some cap space and that means Avery Bradley, Marcus Smart and Jae Crowder are available. The Knicks are looking to swoop in and acquire Marcus Smart.
The New York Knicks have expressed interest in acquiring Celtics guard Marcus Smart, according to . With the Celtics landing Gordon Hayward and needing to clear cap room for his max salary, Smart -- along with his $4.5 million salary -- could be an option. He will be a restricted free agent next summer but is eligible for an extension.
Knick fans this is great news as the Knicks are looking to build the right way. Smart is an excellent all-around player. His toughness and hard-nose defense would bring back those memories of the 90's Knicks. Last year Smart averaged 10.6PPG 4.4APG and 3.9RPG. He still struggles at times from the three-point line but has improved up to 35% last year after shooting under 30% his first 2 years. The best part is that he has shown the ability to play both guard positions and is only 23. The ceiling is still very high as he could become a legit All-Star at the point.
The Celtics will most likely be looking for draft picks or a cheap contract in return or maybe a trade exception. They are in the market to shed salary so the Knicks could get him on the cheap. Marcus Smart is the kind of player the Knicks should be targeting in their re-build project. Acquiring him gives them another building block going forward to pair with Kristaps Porzingis.