Justin Verlander wins AL Cy Youn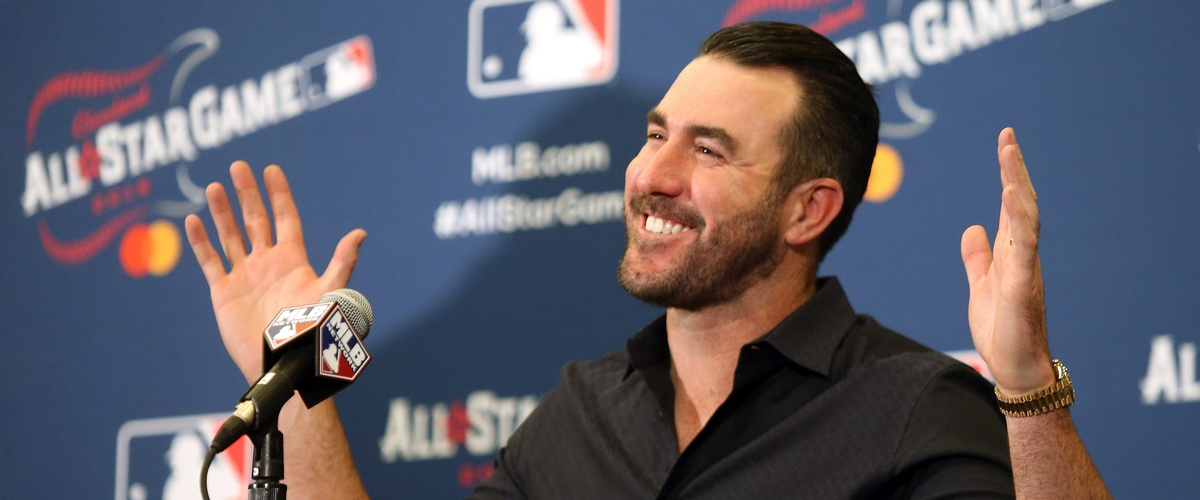 Justin Verlander, has won the 2019 American League Cy Young award. He did it with 17 first place votes, Verlander's teammate Gerrit Cole finished 2nd with 13 first place votes.
It was an amazing season for Verlander as he earned the Cy Young award. He finished the season with a 21-6 record, 300 Strikeouts. He also pitched 223 innings, He led the A.L. in that category, and he finished the season with a 2.58 ERA.
Justin Verlander told reporters the following. " It's an honor to win the my second Cy Young award, I did it once in 2011 with the Detroit Tigers and now with my teammates in Houston, it's happened again, and I am very happy.
Look at what Velrander has done this season, He recorded his 3,000th career strikeout in his final regular season start against the LA Angels and I have not forgot about the 14 Strikeout no-no against the Toronto Blue Jays on September 14th. Verlander was on his game that day and everybody knew it.
Justin Verlander has become the second Player in MLB history to win an Rookie of the Year award, a Cy Young Award and a MVP award. Don Newcombe is the only other player in MLB history to hold the honorable distinction to win all three of these prestigious awards in his career.
Gerrit Cole comes home second..
I want to give credit where credit is do to Gerrit Cole. He had a fantastic season, he ended with 13 first place votes. Cole had an excellent season, He went 20-5 with a 2.50 ERA, and 326 Strikeouts on the season. Let's go back to May 22nd, after losing to the Chicago White Sox, Gerrit Cole went on to have a run to remember. In 25 starts Cole, went 19-0 with a 1.59 ERA, 258 strikeouts in 169 1/3 Innings pitched, Now that's impressive.
It was a great season for both Verlander and Cole, But now the question is, where do we go from here. The Astros lost the World Series in seven Game to the Washington Nationals and now Zack Grenkie's future with the team is in doubt. But the bottom line is this. The Astros are the very early favorites to win it all in 2020. We don't know what will happen with the Astros but Congratulations to Justin Verlander for wining the 2019 A.L. Cy Young Award.
Bottom Line..