Week 12 of the College Football Season is done, what's changed.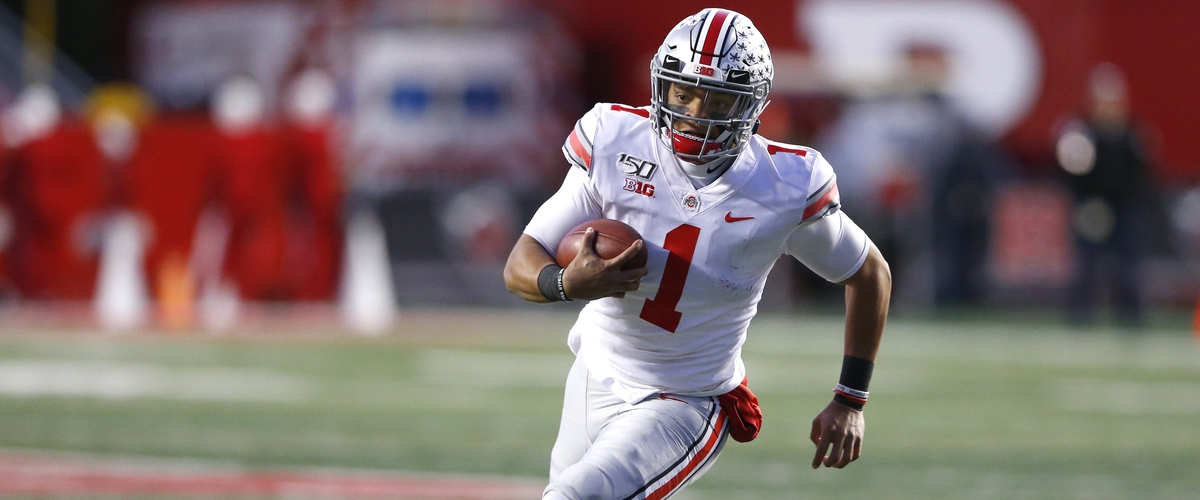 Week 12 of the College Football season is now in the books, So the question is what's new. Well we have three things that did stick out.
No.1 Oklahoma can mount a 25-point comeback on the road, they ended Baylor's undefeated season.
No.2 Minnesota still can't win in Iowa city as Iowa ended Minnesota's undefeated season. And yes Wisconsin beat Nebraska, so the rivalry game between Minnesota and Wisconsin will be winner take all in the BIG-10 West.
No.3 Alabama is in trouble and might be on the outside looking in as far as the College Football Playoff goes.
Those are the three things that did stick out to me.
But When the College Football Playoff Poll comes out on Tuesday night the top-6 might look something like this.
No.1 LSU
No.2 Ohio State
No.3 Clemson
No.4 Georgia
No.5 Alabama
No.6 Oregon
No.1 LSU, had a battle with Ole Miss on Saturday With a 58-37 win. Joe Burrow had a good game as the LSU Tigers are the new team in the SEC West. And they will have a showdown with Georgia in the SEC championship game barring some miracle with Alabama. But the Crimson Tide are in trouble and I will get to that.
No.2 Ohio State, They had no problem with Rutgers on Saturday with 56-21 victory. Justin Fields and J.K. Dobbins had limited action as by the time the fourth quarter started Ohio State head coach Ryan Day was playing his fourth string. I know that the Buckeyes were 50 point favorites, But I think coach Day made the smart move saving his stars for the showdown against Penn State.
No.3 Clemson, They had no issues with Wake Forest 52-3. The question is this the real team to beat in College Football. I say no, they have two quality wins over Then No.12 Texas A&M and a one point win over North Carolina. Had they loss to UNC, Clemson would be a team on the outside looking in. Clemson coach Dabo Sweeney has said we have a team to beat. They have not been battle tested all season except for the UNC Squeaker.
No.4 Georgia, If it wasn't for the loss to South Carolina, Georgia would be still undefeated in my opinion. But they do have quality wins over Florida and now Auburn. Jake Fromm has returned to form with this win in the deep south rivalry. Georgia head coach Kirby smart said he's not concerned about the CFP rankings at the moment, he's more concerned about the Texas A&M this coming Saturday and the SEC championship game and LSU, possibly.
No.5 Alabama, They need a miracle. Alabama quarterback Tua Tagoviloa is out for the season with a dislocated right hip, he's scheduled to have surgery on Monday. But Alabama still could be on the outside looking in not just because of Tua's injury, they still have to face Auburn and yes Auburn suffered a loss to Georgia 21-14. So the way I see it is Alabama is out because when they face Auburn, the Tigers won't have anything to lose when they faceoff on November 30th. So yes I will say it one more time, Alabama might be on the outside looking in.
So now here's my take..
With Alabama's Tua Tagoviloa out this could open the door even wider for the PAC-12 to jump in and take it away form somebody. Oregon and Utah each have one loss on the season. If both of these teams go into the PAC-12 Championship game with loss, it could be for the College Football Playoff. Oklahoma on the other hand it's lights out for them unless they get about two-or-three miracles in the final weeks. Think about it for second, they loss to Kansas State and they barley squeaked by both Iowa State and now Baylor so the Sooners are not doing themselves any favors at all.
The next question is who could play the role of spoiler, I do have a couple of teams in mind.
No.1 Michigan: If Penn State does not spoil the party for Ohio State first, Michigan could do it. But keep in mind Jim Harbaugh has not beaten Ohio State in his coaching career. But with the BIG Game in Ann Arbor Michigan could spoil the party, however I don't see that happening. I have something else to keep in mind, Michigan is going to want revenge after the 62-39 beatdown in Columbus one year ago, could it be 1969 all over again, we shall see.
No.2 Auburn: They face Alabama in two weeks and with Tua out that means Auburn could spoil the party for the Crimson Tide. Auburn QB Bo Nix has had his struggles in the last couple of weeks, I grant you however I think Auburn has a chance of pulling off the upset. Auburn has nothing to lose and I think that head Gus Malzhan should tell his players go play and let's spoil the Party.
No.3 Wisconsin Or Minnesota: I know it's odd to say this but the two teams fighting for the BIG-10 West have a chance to spoil the party for Ohio State and here's why. Wisconsin has faced Ohio State already, they suffered a 38-7 loss earlier in the season, the Buckeyes held Jonathan Taylor in check for the game. Minnesota could spoil the party for Ohio State because of star Quarterback Tanner Morgan because he's had an excellent season with the Golden Gophers. The Battle for the BIG-10 West could be the team that could end it for Ohio State.
Bottom Line..
---