The Punishments for the Browns-Steelers Brawl have been handed out.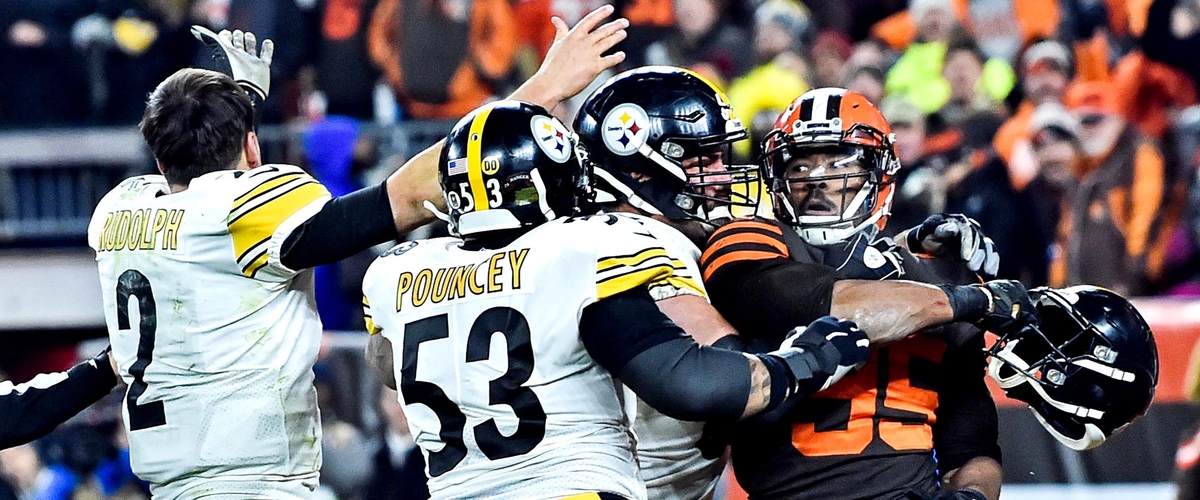 The Punishments from the Steelers-Browns brawl have been handed out by the NFL and I will say this, There's somebody that the NFL forgot about.
First, the three suspended players..
CLE: Myles Garrett- he's suspended indefinitely, that means at least the rest of the season and even longer.
Larry Ogunjobi- he's suspended for one game for his part after he pushed Mason Rudolph to the ground.
PIT: Maurkice Pouncy- he got a three game suspension for hitting Garrett in the Brawl.
Those are the three suspended players, Now both the Browns and Steelers organizations are going to take a hit in the pocket book, they were both fined $250,000 each for the fiasco with eight seconds left in the game.
As far as the three suspended players go, all three will be appealing their suspensions. All of the suspensions will be without pay and they will be fined for their actions.
Myles Garrett spoke to the media and said the Following..
" I want to apologize to my teammates, the NFL and the Fans for my actions as they were wrong. I lost control of what was happening and I blew it, and for that I am very sorry about that."
Garrett will have to met with NFL Commissioner Roger Goodell before he can be reinstated, and that won't happen until next season.
The Cleveland Browns also released a statement..
" We are very disappointed with the league's decision to suspend Myles Garrett. And we are also very sorry to the league for what happened in Cleveland on Thursday. We will move forward without one of our star players, we also have another meeting in Pittsburgh with the Steelers and we will do our best."
Here's my take and i want to address the League Office..
As far as Myles Garrett being suspended indefinitely, I will support that all the way. Garrett did rip the helmet off Mason Rudolph and he did hit his head with it, And Myles Garrett better be thankful that criminal charges are not going to be filed. Myles Garrett could have done some serious damage if he wanted to.
But my question is, why isn't Mason Rudolph not being suspended. I have looked at the replay and what I saw was Rudolph tried to rip Myles Garrett's helmet off and he was the one that started the whole thing. So why is Rudolph being let off with just a fine, there's no excuse for what Myles Garrett did, but Rudolph was the one that started the fight to begin with.
This goes to you, NFL Commissioner Roger Goodell, I know Myles Garrett has a history of losing his temper I won't deny that at all. But you should have suspended Mason Rudolph for his part in the fight because he was the one that started it. So what you're saying is it's okay for a quarterback to start throwing punches and he won't get punished, that's not right.
So in closing I will keep it simple.
I am a Browns fan, But I will support the League's decision on Myles Garrett being suspended indefinitely.
But Mason Rudolph should have gotten a 4 game suspension on the low end for his part of the fight because he was the one that started it.
So as far as I'm concerned the league office dropped the ball on Punishing Mason Rudolph.
Bottom Line..
---