Odell Beckham Jr Let's the Giants Organization Have It.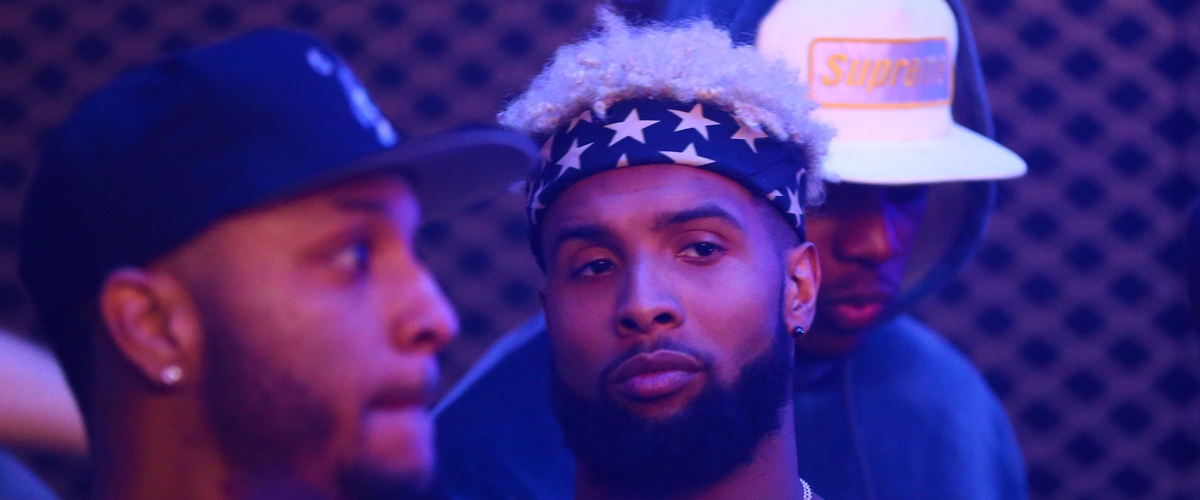 Well It Looks Like Odell Beckham Jr Wo0n't Be Welcomed In New York Anytime Soon. It All Started On Monday When New York Giants Owner Dave Gettleman Made a Statement that Beckham was a " Cancer in The Locker Room" And that He Could Not Get Along with Giants Head Coach Pat Shurmer.
As Many of you Know The New York Giants Were Struggling Why in the World Would You Want to Get Rid of Your Star Player. The Giants Traded Beckham To The Cleveland Browns For a Frist and Third Round Draft Picks and Jabrill Peppers. Gettleman went on HotNewHipHop.com and Said that There was a Culture Problem and it needed To Be Addressed. But When Gettleman was Asked By NJ.com about the Culture Problem He Said "Not Anymore".
Then Right After That Odell Beckham Jr Went On a Twitter Tirade Like you Have Never Seen Before. He Called Dave Gettleman A Two Face Liar amongst other things and He Said the Giants Went Places with Him On the Team. And He also Said That Coach Shurmer Should Have Fought to Keep Him In Giants Organization Because Let's Be Real The Giants Played Great When He was on the Team. I know that the Giants have had Their Struggles over the Last Few Seasons But Getting Rid of you Star Player Is what you Call the Answer to Your Problem.
Odell Beckham Will Be Just Fine With the Cleveland Browns. Now Here's My Take, The Giants Are Soon Going to Realize That Getting Rid Of Odell Beckham Jr was a Mistake on their Part. The Cleveland Browns are Projected to Finish 11-5 This Season and Make The Playoffs. But as Far as the Culture Problem, I think The Problem was The Giants Management, They Couldn't Find a way to Keep Beckham so they Got Rid Of Him. So in Short the Giants Loss Is the Browns Gain. And I closing I do applaud Odell Beckham Jr for telling the Truth Because he was the Best Player the Giants Had and they wanted Him Go. So this Goes to the New York Giants. You Made a Mistake By Getting Ride of your Star Player. All you Did was Sign Your Playoff Hopes Away and Thank You For Sending Odell Beckham Jr to the Cleveland Browns.
---