The 2019 NFL Draft, Here's My Take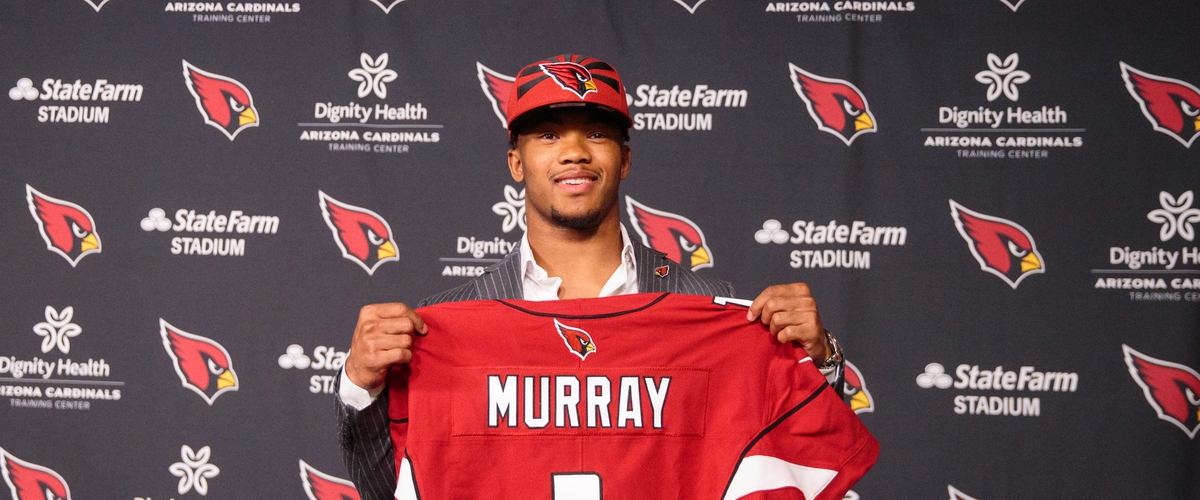 The No.1 Overall Draft Pick, Kyler Murray Quarterback, Oklahoma. The Arizona Cardinals Traded Josh Rosen to The Miami Dolphins Cardinals GM Steve Keim Defended the Decision to Trade Rosen Because the Cardinals Needed a New Direction. Arizona Cardinals New Head Coach Kliff Kingsbury Has a Reputation for Developing New And Young Talent So In My Opinion The Cardinals Were the Big Winner in Getting Kyler Murray an the Heisman Winner From Last Year Proved Himself On the Field and He could Be a BIG Star in the League.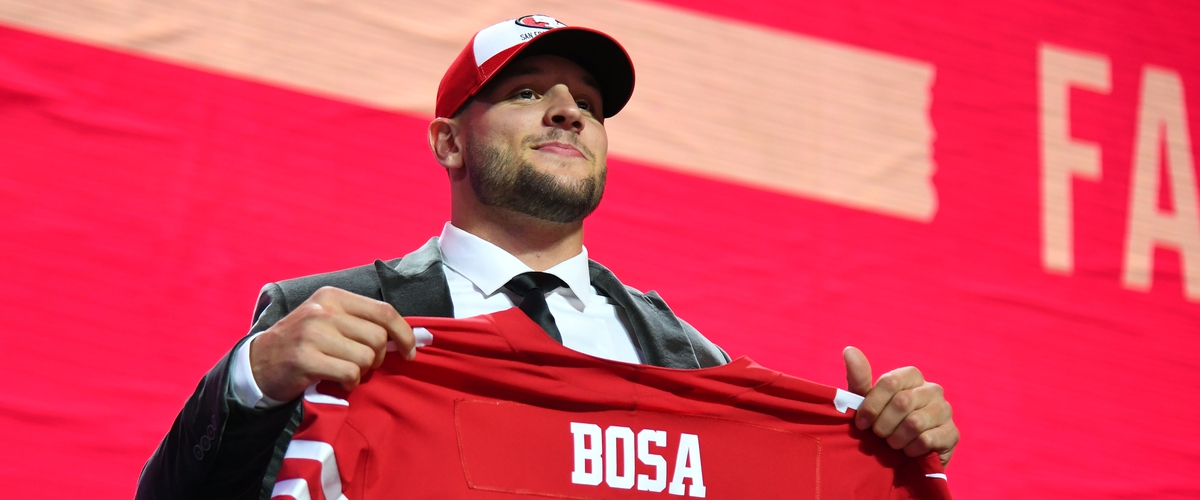 No.2 Overall Pick Nick Bosa, The San Francisco 49ers tied for 22nd in the NFL with 37 Sacks Last Season, And On top Of that the Defense allowed 35 Passing Touchdowns to Only two Interceptions Last Season. Is The 49ers a Fit For Nick Bosa I say Yes and Here's Why. Nick Bosa was one of the Best Defensive Players That Ohio State Ever Had. I know His Season was Cut Short Due to an Injury against TCU. However Bosa's Leadership Could Be What the 49ers Need Because Let's Face It The 49ers Need Leadership and Nick Bosa Could Be the Answer that the 49ers Need .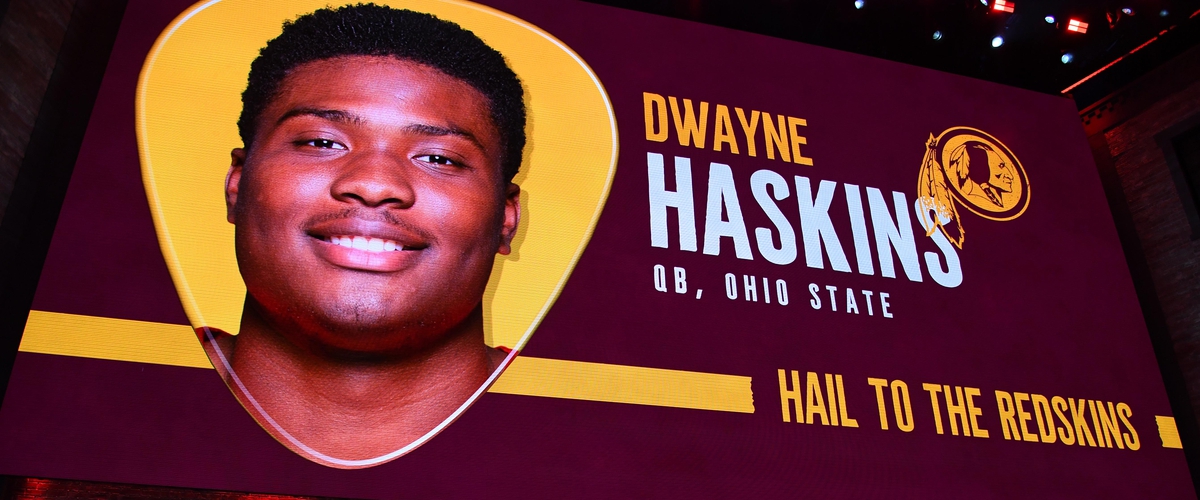 The No.15 Overall Pick Dwayne Haskins Quarterback, Ohio State. What Did Dwayne Haskins Do Last Year. Oh Let's See He Set the BIG-10 Passing Record which was Held By Drew Brees For over 20 Years He had 50 Touchdown Passes and With a Rating of 174.1 How Could The Redskins Pass this Guy UP. Haskins told Reporters That He was Happy But he also Did Say the League Done Messed Up. Well The Redskins Didn't Mess UP However. Because Let's Face It Alex Smith Could Miss the Entire 2019 Season Due to Injury, And on top Of that Colt McCoy and Chase Keenum Are Not Long Term Either So the Redskins Needed a Quarterback, Well they Got One in Dwayne Haskins and Haskins is only going to be 30 Minutes From His Home Town Of Baltimore So this Is A Fantastic Win for Everybody all the Way Around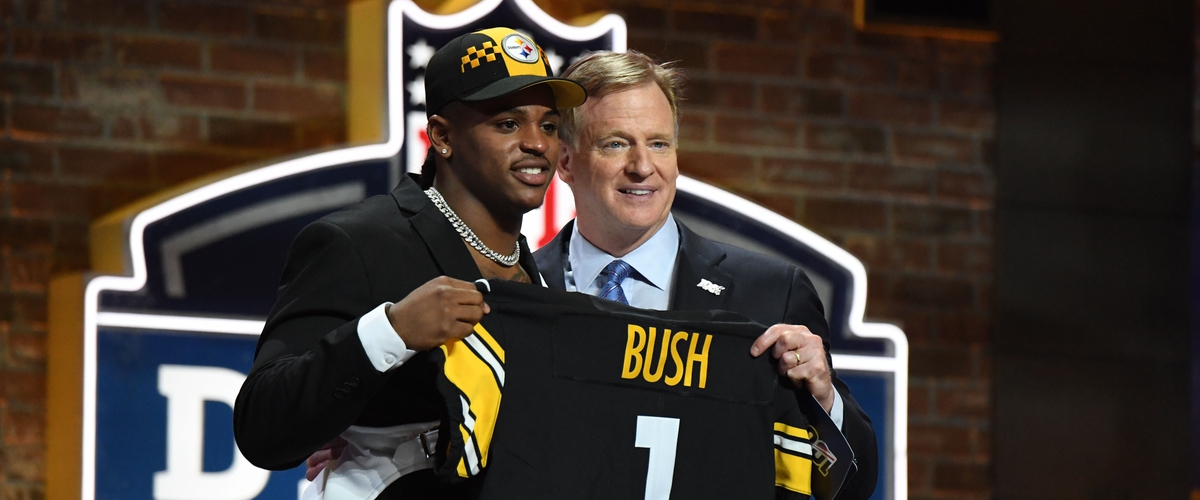 I want to Talk About the No.10 Overall Pick, Devin Bush Interior Linebacker From Michigan. He Was Drafted 10th Overall By the Pittsburgh Steelers. With the Possible Career Ending Spinal Injury tov Ryan Shazier Two Seasons Ago The Steelers Struggled on Defense and the Pittsburgh Steelers Missed the Playoffs Last Year. But the Steelers Got a Big Guy and Became a HUGE Winner In my Opinion. Devin Bush Is a Sideline to Sideline Player on Defense And To Go Along with It He's also a Three Down Lineman. And to Top It All Off Bush Is Also a Plug to Play Starter with Outstanding Quickness. So this Is What The Pittsburgh Steelers Needed Badly In My Opinion Because Let's Face it and Pittsburgh Fans Might Not Like, But they Feel The Same Way Deep Down. And that is Ryan Shazier's Career Might Be Over Because once you Suffer A Spinal Injury That Pretty Much Tells You that It's Time To Go.
---