Penn State Quarterback Sean Clifford has been receiving death Threats.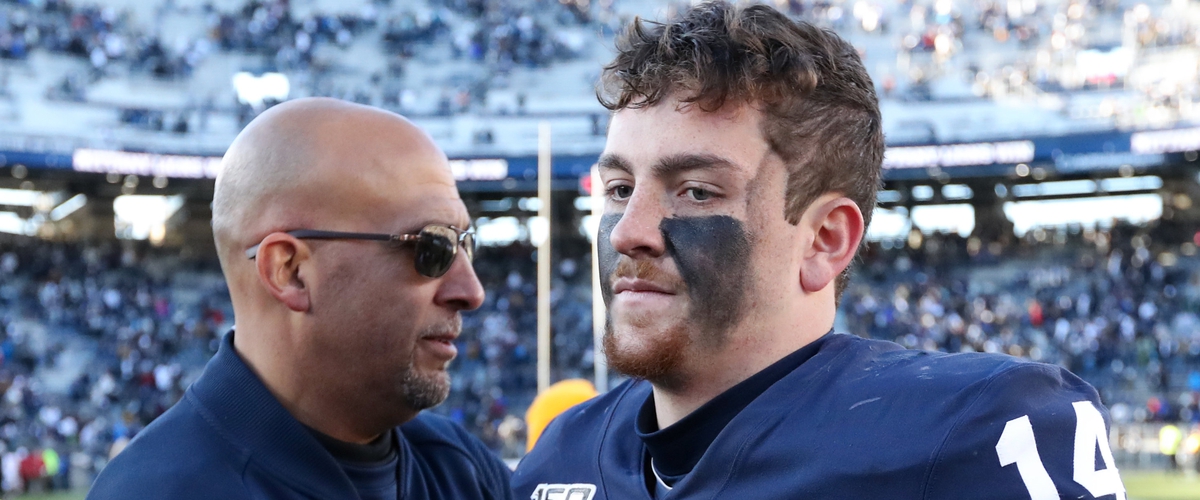 Penn State Quarterback Sean Clifford has had an excellent season overall. The Nittany Lions are 9-1, but apparently that's not good enough for Penn State Nation and their loyal fans.
Sean Clifford has received death threats after Penn State's loss to Minnesota two weeks ago and he wants them to stop. I got to the point for Clifford that he deleted his social media accounts, but his accounts on Instagram and Twitter were active on Tuesday.
Clifford himself said, " I know we lost to Minnesota and I don't let things like this get to me, but I'm getting tied and I've had enough."
The Penn State Police department, said in a statement " we are offering assistance to the victim involved in this horrible ordeal that he's had to endure. The University the we are investigating the matter to the fullest extent of the law."
Penn State head coach James Franklin Had this to say. " It's very disturbing that we are in a society that condones this behavior. We are 9-1 and might be on our way back to the BIG-10 Championship game. I want to also thank the University for being very supportive to the football team and to it's players."
Here's my take and I want to address the Penn State Nation..
I am a Ohio State fan I admit it. But what Sean Clifford has had to endure is not funny at all. I want you to put yourself in his shoes, if you were receiving death threats you wouldn't find it funny either. Your Nittany Lions are 9-1 with one loss to Minnesota. Yes I did see Sean Clifford throw three interceptions in that game. Minnesota was the better team.
Your Nittany Lions have a great QB in Sean Clifford, he's thrown for 2,450 yards, 22 touchdowns and 6 interceptions. So all in all he's had a good season with only one loss.
This goes to the sick minded idiots who have been making death threats on Clifford's life. CUT OUT THE CRAP ALL RIGHT!!!!!! HE'S ONLY HUMAN!!!!!!!!!!.
This poor guy has had to endure all of the death threats since to lost to the Golden Gophers two weeks ago, and I know they barley escaped over Indiana last Saturday. But leave Clifford and the rest of the players alone because they don't need to endure the abuse that Sean Clifford has had to endure.
So Penn State Nation, please cut out the abuse of the football team because this is the last thing that Sean Clifford, James Franklin and the rest of the Nittany Lions need.
BOTTOM LINE..
---