Today I Have Some Thoughts On NFL RB And Texas Star Cedric Benson.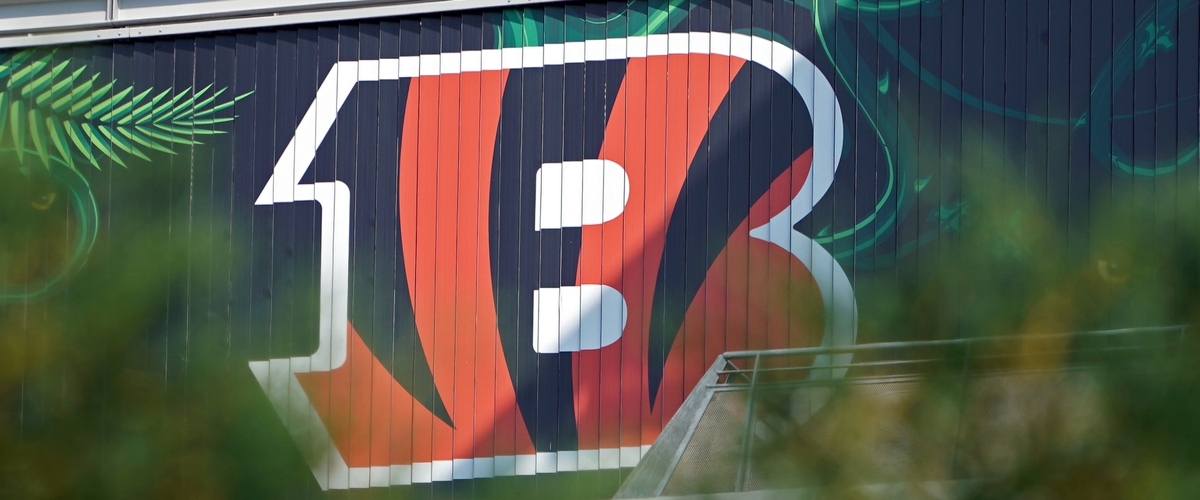 This Past Weekend We Lost One Of The Best NFL Running Backs Ever To Play The Game Of Football. Cedric Benson Lost His Life In a Motorcycle In Austin Texas Accident At The Age Of 36. It's a Sad Day For The NFL Community And For The Texas Longhorns Which Is Where Cedric Benson Played His College Ball.
Cedric Benson Was Born With The Desire To Paly The Game Of Football And He Did That Very Well. He Played At The University Of Texas Between 2001-04 Cedric Was a Beast At Running Back Massing 5,540 Yards Of Rushing During His Time With The Longhorns Which Ranks Ninth All-Time In NCAA History.
Benson Went On To Drafted By The Chicago Bears 4th Overall And The He Went To Play For The Cincinnati Bengals Which Is Where He Had Most Of His Success. And Then After That Benson Went On To Play For The Green Bay Packers. Cedric Benson's Career In The NFL Spanned Eight Years.
Other Tributes Have Been Coming In From The NFL And The University Of Texas.
Mack Brown, Benson's Coach Form His Days At Texas..
" It Saddens Me That I Lost One Of The Best Players I Coached In My Time With Texas. Benson Was On Of The Best Players I Ever Had And He Will Be Missed By Me And The Longhorn Community And By My Family."
Ricky Williams, Former NFL RB And Texas Teammate..
" He Was The Guy To Be Around In The Locker Room Because He Had The Intensity And He Knew How To Have Fun. He Was Also A Great Person And a Great Friend And Teammate And I Am Going To Miss Him Dearly."
Vince Young, NFL QB Texas Teammate..
I'm Going To Miss His Personality And His intensity That He Had When We Were Together Because He Knew When To Be Serious And He Also Knew How To Have Fun. And Now He's In a Better Place And Please God Take Care Of My Friend And Teammate Because We're Going To Miss Him Dearly.
The Bears, Bengals And Packers Also Did Release Statements About The Loss Of Cedric Benson Sending Their Condolences To The Family After hey Got The News.
I Have Some Thoughts About This Great Running Back Who We Lost Far To Soon.
Cedric Benson, Was One Of The Best Football Players To Come Out Of West Texas. He Took Midland-Lee To Three Straight State Championships In Football. And I Will Add This, Midland-Lee Is The Premier School Of West Texas. There Are So Many NFL Legends Who Have Played At Midland I Can't Take Count. After Midland-Lee It Was On To The University Of Texas Where Cedric Benson Really Showed Us What He Was Made Of. Benson Rushed For 5,540 Yards At Texas, Including 64 Career Touchdowns, And He Was The Only Player In School History To Rush Over 1,000 Yards In Four Straight Seasons, That's Impressive. But The Acclaim For Cedric Benson Came In 2004 When He Took Home The Doak Walker Award For The Nations Top Running Back. And In 2014 Cedric Benson Was Inducted Into The Texas University's Wall Of Honor.
During His Time In The NFL Cedric Benson Helped Take The Chicago Bears To The Super Bowl. He Would Stay With The Bears For a While And Then It Was Off To The Cincinnati Bengals, And That's Where Benson Made a Name For Himself Taking The Bengals To The Post Season. And Then His Last Stop The Green Bay Packers, Cedric Benson Only Rushed For 97 Yards In His Final Game With The Packers Before An Injury Ended His Season.
His Final NFL Numbers, Cedric Benson Rushed For 6,017 Yards And 33 Touchdowns In His NFL Career.
Here Are My Final Thoughts..
Cedric Benson, Was a Great All-And-All Football Player From His Time At Midland-Lee High School To The NFL. Benson Was a Fantastic Running Back And a Dear Friend. And He's Gone Far To Soon. My Prayers Go Out To The Benson Family And I Also Send My Condolences To The Family During Their Time Of Mourning. And I Also Want To Let You Know That Cedric Benson Was One Of The Greatest Players In Football History. I'm Not Just Talking About The NFL, I'm Talking About High School, College And The Pros. Benson's Hard Play Was Shown Every Week, Look At His Career Everybody, You Will Never See Numbers Like That Anytime Soon.
I Want To Do Something Before I Go, I Am Going To Induct Cedric Benson Into My Wall Of Honor And Cedric Thank You For The Memories You Gave Us And Thank You For Your Service And Playing Tim With Midland-Lee High School, The University Of Texas And The NFL. Cedric Benson You Are Going To Be Sorley Missed.
Bottom Line.
And Cedric GOD SPEED AND THANK YOU.