NBA Playoffs 2018: Rockets Turn Back Jazz, 100-87, Take 3-1 Series Lead
(Photo by Christian Petersen/Getty Images)
The Houston Rockets asserted their might against the Utah Jazz for the second straight game as they pulled off a 100-87 Game 4 victory to take a 3-1 series lead in the Western Conference semifinals.
Nine-time NBA All-Star Chris Paul led the Rockets with 27 points, 12 rebounds, six assists, and two steals. His fellow All-Star backcourt partner, James Harden, had a bad game shooting 8-for-22 from the field, including a 1-for-7 clip from downtown. Harden still finished with 24 points, four boards, three assists, and four steals with eight turnovers.
Starting center Clint Capela also had a double-double of 12 points and 15 rebounds with six shot blocks, two assists, and two steals. PJ Tucker contributed 11 points and seven boards starting at the four spot.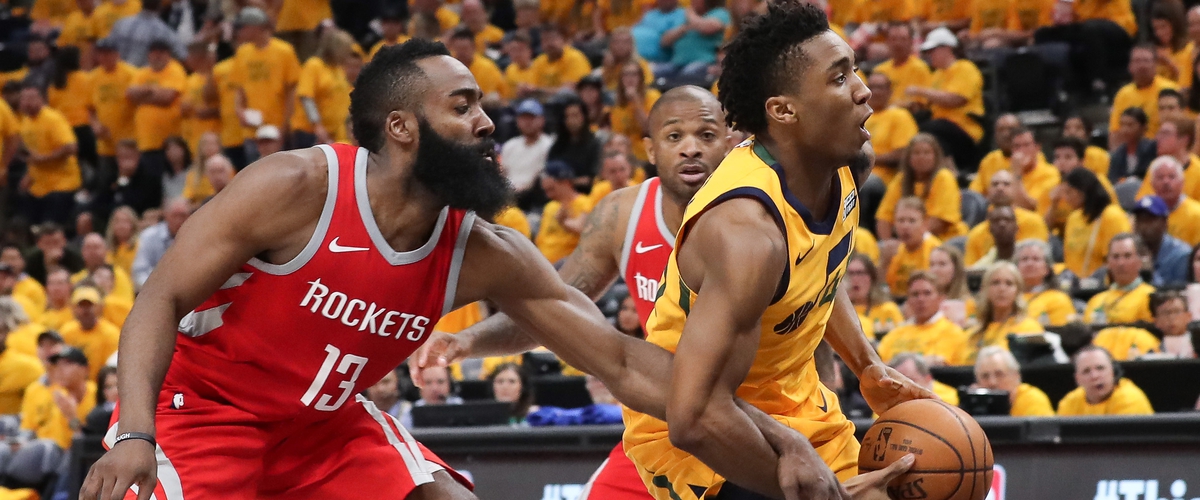 Jazz rookie Donovan Mitchell struggled with his shooting for the third straight game, finishing with 25 points going 8-for-24 from the field. He also had nine boards, four assists, and two steals before fouling out.
Joe Ingles failed to sustain his hot-shooting streak from three-point range as he went 2-for-7 during the night, scoring 15 points. Rudy Gobert had 11 points, 10 rebounds, and three blocks as the third Utah player who scored in double-digits.
Houston dominated the game from start to finish as they managed to again establish themselves as the team to beat in the West.
Mitchel tried to lead the Jazz to a comeback as he spearheaded a 10-2 run in the fourth quarter, bringing Utah within 5 points, 85-80. However, Houston responded with a 15-7 run of their own to seal the game.
The Rockets lost Game 2 at home last Wednesday to give the Jazz a semblance of hope that they can pull off a series upset. However, the team came back by convincingly beating Utah, 113-92, in Salt Lake City on Friday then following it up with this second straight win at the Vivint Smart Home Arena.
Head coach Mike D'Antoni and his crew have a chance to close out the series at home on Tuesday.
---