Kevin Love Out 6-8 Weeks with a Broken Hand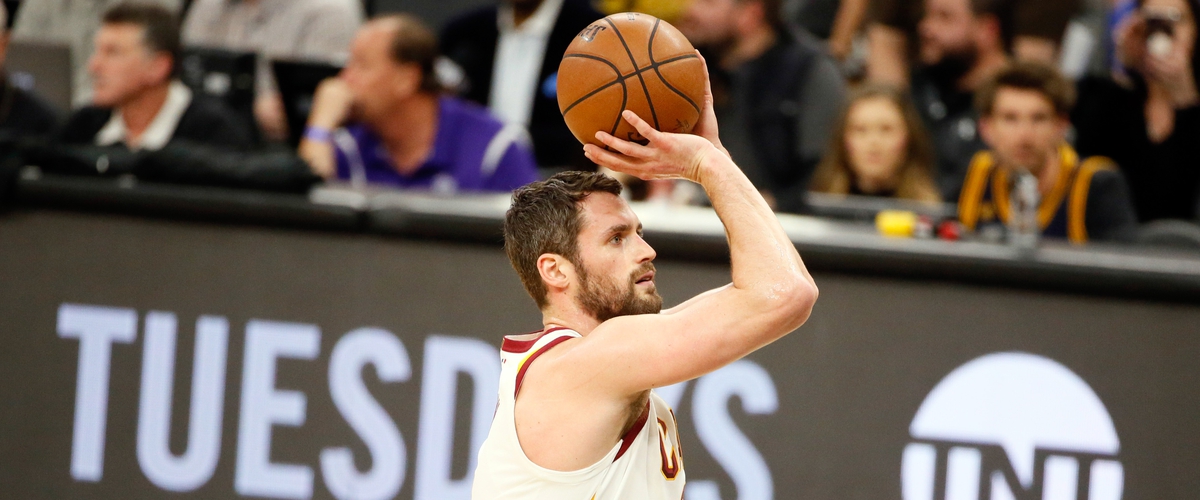 It has already been a tumultuous January for the Cleveland Cavaliers and things just got a little more complicated. Tuesday night in Cleveland's game against the Detroit Pistons, All-Star and starter Kevin suffered a broken left hand that will leave him sidelined for nearly two months.
Love suffered a "non-displaced fracture of the fifth metacarpal on his left hand," in the Cavs 125-114 loss to the 9th placed Pistons. What does this injury mean for the Cavaliers? A lot of things.
Firstly, it means general manager Toby Altman can not use Love for trading purposes. With the NBA Trade Deadline scheduled for February 8th, just nine days from now, Love will have to stay in Cleveland until at least the summer now.
Secondly, head coach Tyronn Lue will now have to juggle the Cavs starting five yet again. Just for the last couple games, Lue has gone back to his 2015/2016 lineup of Tristan Thompson and Love starting with Lebron James in a bigger lineup.
Now, Thompson will have to fill in for Love at both the 4 and 5 spots. It also means that Channing Frye is the only other experienced big man the Cavs can now go to. They have rookie Ante Zizic, but the Croatian has played in only 12 games totaling 41 minutes this season.
With all the drama surrounding Love and his relationship with his teammates the talk of the media over the last week, this injury could be a good thing for him says Stephen A. Smith.
I think the Cavs losing Love is a huge blow because this team needs go to scorers and defenders not named Lebron James. This Cleveland team is nowhere near the quality of the last two seasons and without Love, they aren't going to be better.
Sitting third in the East and with the Heat and Wizards breathing down their neck, the Cavs are right on the brink of crisis mode right now.
---