Dez Bryant Signs Contract With New Orleans Saints
If the New Orleans Saints were not already considered to be one of the top teams in the NFL this season, now they should be. The Saints bolstered their offense on Wednesday, adding veteran wide receiver Dez Bryant to the team on a one-year contract. The details of his salary have yet to be released, but below we will give you the information we know about how the Saints were able to sign Bryant. The signing ends a seven-month stretch in which the 30-year-old was unsigned following his release from the Dallas Cowboys. Now Bryant gets to sign on with a Super Bowl contender in New Orleans who are clearly signaling that they are all-in on winning the title this season.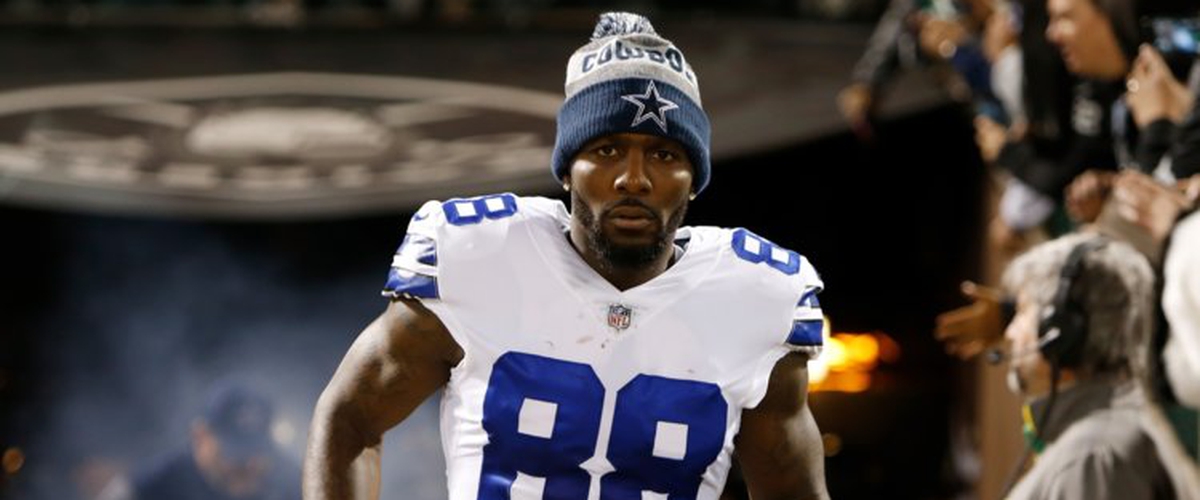 Bryant received an offer from the Baltimore Ravens worth $21 million over the course of three years and another offer by the Cleveland Browns that was worth less than $5 million a year. He turned down both of these offers and had been waiting ever since for a team to reach out and offer him a deal. The move was made by the Saints after Tedd Ginn was placed on injured reserved last month with a knee injury and the signing of Cameron Meredith at the receiving position this past offseason has yet to pay dividends. Having just taken down the best team in the NFL, the Los Angeles Rams, which were the only remaining undefeated team, the Saints clearly were not satisfied. Bryant will join a receiving corps of Pro-Bowler Michael Thomas and rookie Tre'Quan Smith who will likely see his workload increase in weeks to come. But how did New Orleans find a way to make this move work?
Heading to the negotiation table, the Saints were able to offer Bryant just $950,000 which was barely over the $915,000 veteran-minimum they would have to pay him. In order to clear more cap space to sign the receiver, left tackle Terron Armstrong's deal was restructured and made the remaining $10.2 million he was set to make into a signing bonus. In doing so, New Orleans was able to clear cap space and have $3.6 million to potentially offer Bryant for his services in The Big Easy. While his salary details have yet to be released, one can only assume he will be earning at least a couple million dollars considering the value he brings to the table for the Saints.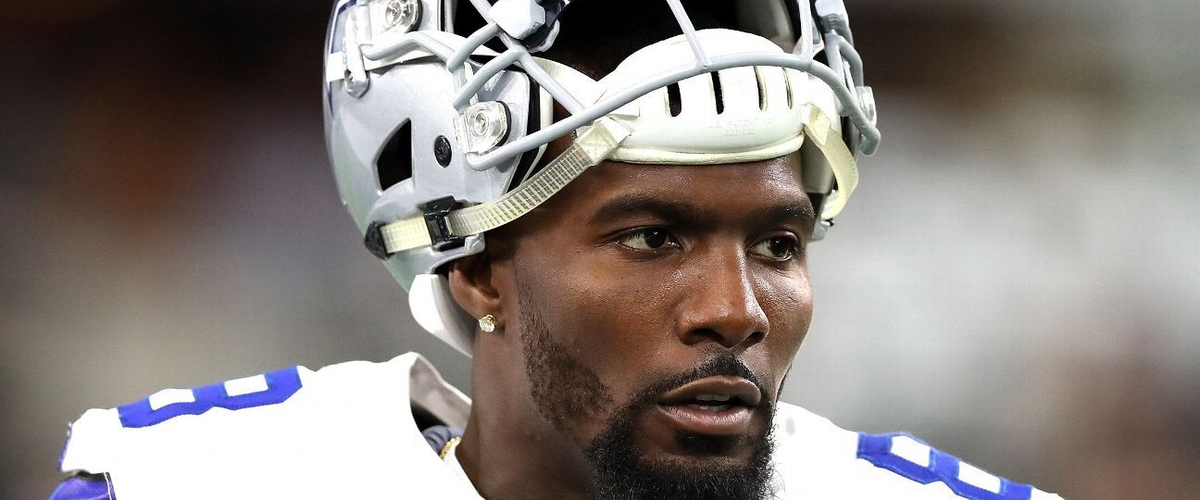 So with the addition of Dez Bryant, what can we expect from the Saints offense? It goes without question that while Bryant's numbers have fallen off in recent years that he will still be closely watched by opposing cornerbacks. He is likely to line up on the opposite side of the field to Michael Thomas whose numbers speak for them self in terms of production. With Drew Brees being his new quarterback, you can bet that the future Hall of Famer will find a way to feed Bryant the ball and get production out of him. The big difference between the Cowboys and the Saints is going to be the quarterback under center. While Bryant's numbers have dropped off in the last three seasons, he also was catching passes from an array of quarterbacks which makes a difference when it comes to chemistry on the football field.
In 2015, Tony Romo got injured twice, breaking his collarbone both times which limited him to just four games on the season. Of those four games, Bryant played in three of them due to a bone graft in his foot limiting him to just nine game on the season. He performed decently by totaling up 11 receptions for 119 receiving yards and a touchdown. The other six games were with Kellen Moore, Matt Cassel, and Brandon Weeden at quarterback in which Bryant hauled in 20 catches for 282 receiving yards and two touchdowns. In 2016, rookie Dak Prescott was the starter and although he had a stellar rookie season, he never seemed to get on the same page with Bryant and the same range true in 2017 before his release in the offseason. Over the course of those two seasons with Prescott at quarterback, Bryant hauled in 119 receptions for 1,634 receiving yards and 14 touchdowns over the course of 29 games.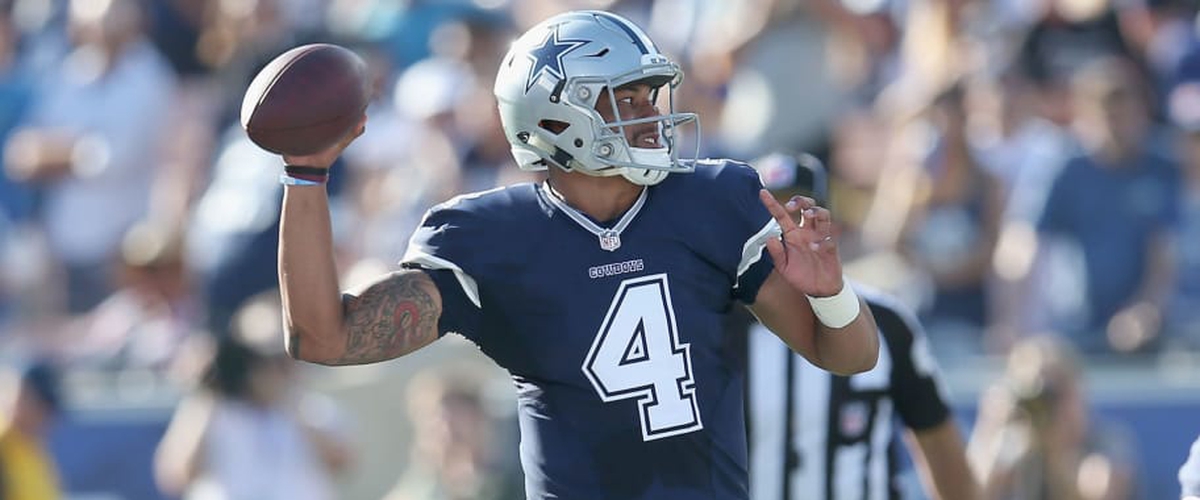 To further prove that the man under center matters, look at Bryant's statistics from 2012-2014. With a healthy Tony Romo trotting out for nearly all the games in that three-year window, Bryant's numbers were remarkably better than those from the 2015-2017 window which was just discussed. From 2012-2014, Romo appeared in 46 of a possible 48 games while Dez Bryant played in all 48 games the Cowboys played in the regular season over the course of those three years. Bryant hauled at least 80-plus receptions while recording over 1,200 receiving yards and made 10-plus touchdown grabs in each of those three seasons. The 30-year-old is far from being finished with his career and has a chance to prove this with a veteran quarterback like Drew Brees. If the two can develop a chemistry like Bryant had with Romo, then the receiver is sure to prove he is worthy of a long-term deal with a team this offseason.
While this move helps the Saints in their quest for a Super Bowl, it also gives Dez Bryant the opportunity to live out that one-year "prove it" deal he was looking to after his release in hopes of getting a long-term deal this offseason. Whether or not he does that remains to be seen, but the numbers do not lie and it is clear to see that when working with a proven signal caller, Bryant can thrive and now he will have the chance to show it over the course of the final eight games with the Saints. He will also get the chance to show off his abilities to his former team when the Saints take on the Cowboys in Dallas on November 29th.
Questions or comments? Email [email protected] and follow @mtvhottakes on Instagram and Facebook to know when new stories are posted.
---