"The Stack" 11-8-18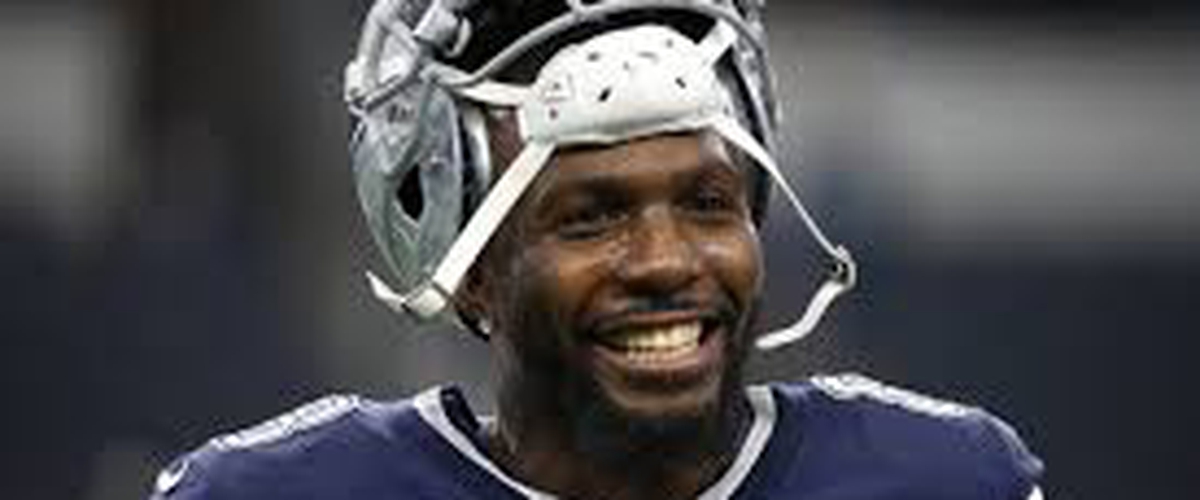 Dez Bryant is back! The free agent wide receiver signed with the New Orleans Saints Wednesday further strengthening an already loaded team.
The Stack is back on this Thursday and hopefully everyone enjoyed the Champions Classic Tuesday night amid the election results you were probably paying attention to. Man was Duke impressive! Zion Williamson is tremendous. It's only one game, but wow. They beat the #2 team in the country, Kentucky, easily 118-84 and they could have easily put up more points. Hopefully you enjoyed our preview post of the college basketball season. I am very excited as you can probably tell. We have a few different things to get to today so let's get right to "the stack" for today, Thursday, November 8th:
Dez Bryant signs with Saints
The rich got richer on Tuesday when the New Orleans Saints signed free agent wide receiver Dez Bryant to a deal. Bryant hasn't played since last year with the Dallas Cowboys. He was released in April and waited for the right opportunity. We may as well just give the Saints the Lombardi Trophy now. How are you supposed to stop Drew Brees, Alvin Kamara, Mark Ingram, Michael Thomas and now Dez Bryant not to mention some of their other weapons? Their defense is getting better. For as good as the Rams are, the Saints may be better. It's tough to know exactly just how much Bryant has left in the tank and what he will be able to do in the offense, but I'm guessing he has plenty left and will do just fine in this offense. The Saints play at Dallas November 29th. I'm guessing Bryant has that one marked down already.
College football weekend forecast
Last week was fun wasn't it? Well apart from Alabama dismantling and embarrassing LSU and Georgia taking down Kentucky and Michigan throttling Penn State, at least West Virginia-Texas was entertaining with Will Grier running for the game-winning two point conversion with seconds left in the fourth quarter after they had scored the game-tying touchdown. What a game. This week, the forecast isn't so great. There are four games pitting ranked teams against one another and honestly, none of them should be all that exciting. #10 Ohio State is at #18 Michigan State (Noon ET FOX). Honestly, Sparty has been too inconsistent for my liking this year. I know Ohio State's defense isn't great, but I think they win this game. #16 Mississippi State is at #1 Alabama (3:30 PM ET CBS). Do we really think Alabama is going to get tripped up by Nick Fitzgerald and company? No, I don't think so either. Alabama in a rout. #24 Auburn is at #5 Georgia (7 PM ET ESPN). I give Auburn essentially no chance against Georgia who still has a chance at the College Football Playoff. I mean, we know the SEC Championship match up already (Bama VS Georgia) with three games still to go in the regular season. Finally, College Gameday is in Chestnut Hill, Massachusetts, for #2 Clemson at #17 Boston College (8 PM ET ABC). That's the best chance for an upset and I still don't give BC much of a chance.
Even the ranked teams on the road shouldn't have too much of a problem. #4 Michigan is at Rutgers (3:30 PM ET BTN). I mean really. The last time Michigan went to Rutgers, wasn't that the 78-0 game or whatever it was? #8 Washington State is at Colorado (3:30 PM ET ESPN). The Buffs have fallen on hard times. I think Washington State takes care of business. #11 Kentucky may trip up at Tennessee (3:30 PM ET SEC Network), but I think they will end up winning. Honestly, I give Arkansas more of a chance of pulling off the upset at home when #7 LSU comes to town (7:30 PM ET SEC Network). After that blowout loss last week, will LSU come out flat? I'm leaning towards yes. #19 Texas is at Texas Tech (7:30 PM ET FOX). Texas Tech may just outscore them. Expect a lot of points. Honestly, the best chance for a ranked road team to go down this weekend is probably Friday night when #23 Fresno State visits the blue turf and Boise State (10:15 PM ET ESPN2). Watch out for Boise State.
This just doesn't seem like a week that will produce a lot of upsets. Which means there will be chaos. Enjoy the weekend of college football everyone.
Joel Quenneville fired as Blackhawks head coach
Every year, NHL teams fire coaches during the season. Some tend to be fairly early like the Los Angeles Kings who fired their head coach last week. Then there are those in the season that are surprising such as the case with the Chicago Blackhawks who fired Joel Quenneville on Tuesday after ten years with the team that included three Stanley Cup championships. Yeah, the team fired a coach who had won them three Stanley Cups. It's all about what have you done for me lately though and the last three years have been more difficult for the Blackhawks. They didn't even make the playoffs last year and the two years previous to that they were ousted in the first round so they haven't been great, but the team he's been surrounded with has not been fantastic outside of Patrick Kane and Jonathan Toews. You would have thought Quenneville had built up some equity with those three Stanley Cups. Apparently that was only good for three years and 15 games. We'll see where Quenneville goes from here and we'll see how the Blackhawks play going forward.
6-2 Carolina Panthers @ 5-2-1 Pittsburgh Steelers 8:20 PM ET FOX and NFL Network (Streaming live on Amazon Prime)
What a Thursday night game we have in store. Both teams are playing extremely well right now. The Panthers offense has been phenomenal this year under offensive coordinator Norv Turner. They are going to need all of the points they possibly can because James Conner for the Steelers is going to have another big game with at least one, if not two touchdowns. Will the Panthers be able to stop him and Antonio Brown? I don't know. I think I'm going with the home team in this one.
Prediction: Steelers 31 Panthers 27
Coming up Friday: Week 10 NFL previews and predictions
---