Big Ten East Preview.
The eastern half of the Big Ten usually has four teams in contention of major bowls and playoff spots in recent years. This includes Ohio State, a three time playoff participant and a National Title. Penn State has come all so close to a playoff appearance the past two years and both squads from Michigan have been pushing the other two. Many college football fans claim that this is the toughest division of any conference; but with Rutgers, Maryland and Indiana included in this division; you can make an argument that it is not. Can any of the three bottom rung teams push the top four this year?
Here is a short look into all seven Big Ten East teams, followed by a prediction of how these teams will finish after everything is sorted out. Keep in mind that this comes from a guy that is chasing his barley and hop quenched brain cells.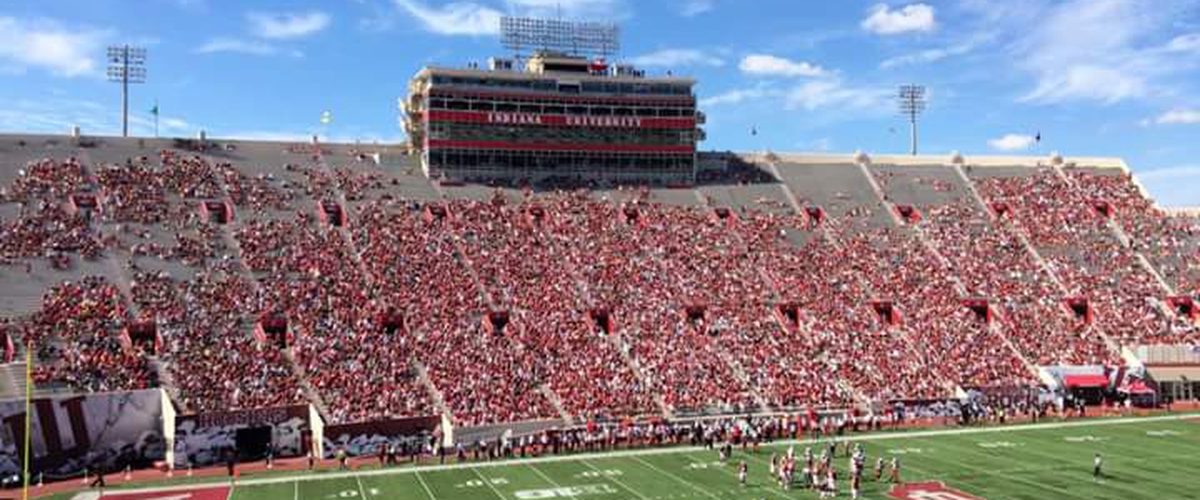 Indiana
2017: (2-7)(5-7)
Head Coach: Tom Allen, (2nd year)
The Hoosiers have been bouncing around five or six wins for the best part of the past five years. They usually get the better of teams that are equal or worse than them and usually capitulate against the better squads. The first year under the watch of Indiana alumnus, Tom Allen was OK, but many more questions need to be answered to expect an Indiana breakthrough.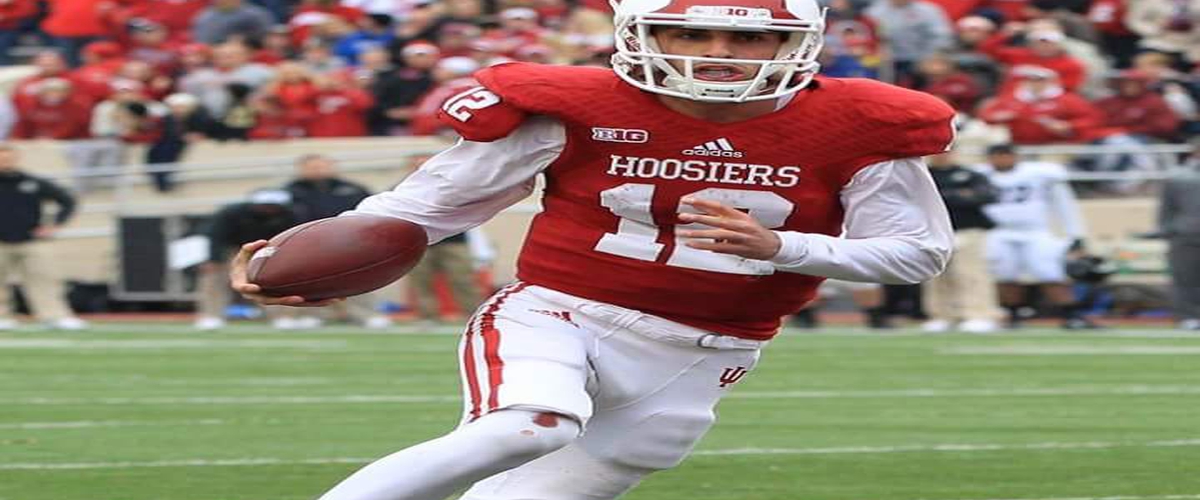 Indiana's offense in 2017 was way too conservative and was plagued by turnovers. In comes offensive coordinator, Mike DeBord, who at Tennessee worked with quarterback Josh Dobbs and had him causing some damage to SEC defenses. The quarterback situation at Indiana is interesting, with incumbent, Patrick Ramsey. He has running ability and a decent percentage of completions, but needed to be more efficient. The guy who could take over is Arizona transfer, Brandon Dawkins. He had put up much bigger numbers than Ramsey before losing his job to none other than Khalil Tate. A big blue chipper waiting in the wings is Michael Penix.
Everybody returns on an experienced offensive line with all conference guard, Wes Martin and Miami transfer center, Nick Linder. They will attempt to pave the way for a pair of sophomore backs, Cole Gest and Morgan Ellison. They need to improve on the 4.5 yards per carry and against better competition. Tight end, Luke Timian returns with his 68 receptions, and receiver, Nick Westbrook is back after missing 2017 with an ACL. Westbrook is a dangerous deep threat.
The Hoosier defense lose seven starters, but could be quicker and more athletic in 2018. Two players are back after missing last year. Lineman, Nile Sykes is back, along with nickel back, Marcelino Ball; who will drill people. Senior, Jacob Robinson will lead the line.
The secondary should be more stable with three of four cornerbacks returning. They will need to upgrade the interception total from last season; (5). Senior, Dameon Willis Jr. will guide the other young linebackers coming in.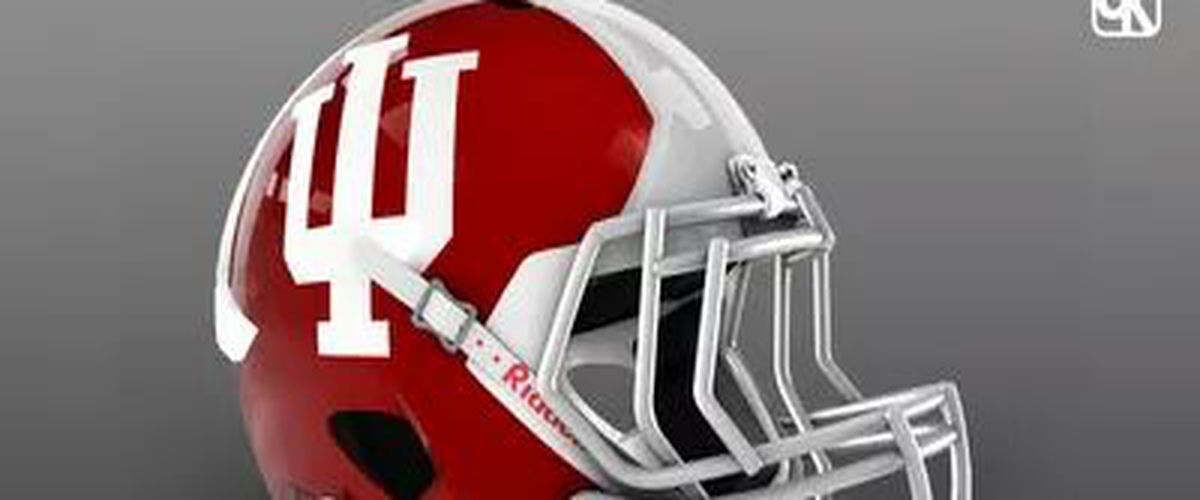 It will be interesting to see how Indiana progresses. A potential dynamic quarterback in Dawkins working with a dangerous receiver in Westbrook. They will need to open the offense up more. Three winnable games begin their season before a visit from Michigan State. Other winnable games at Bloomington are Iowa, Maryland and Purdue. The schedule does set up for a bowl appearance, and maybe 7 or 8 wins.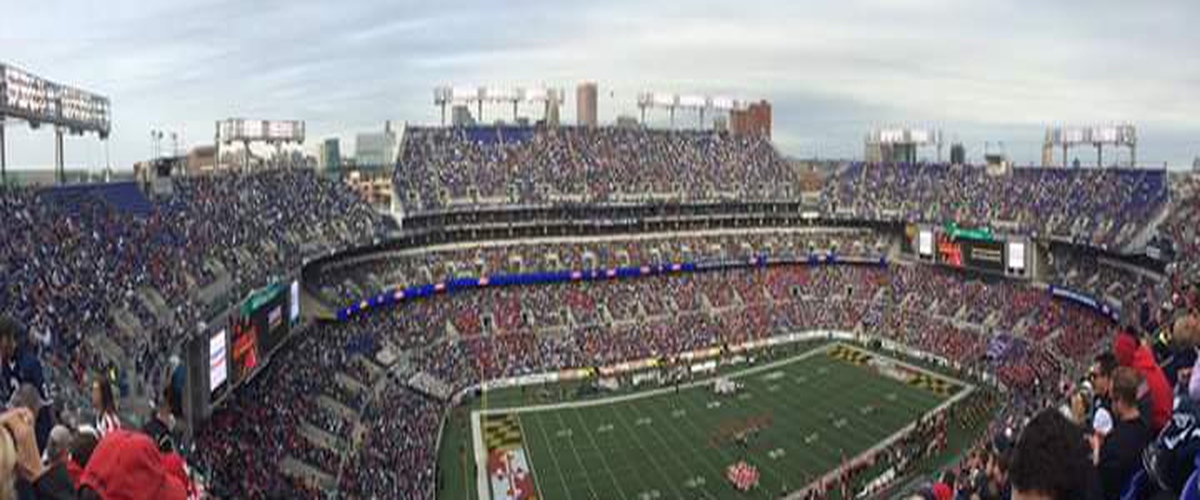 Maryland
2017: (2-7)(4-8)
Head Coach: D.J. Durkin, (3rd year) 10-15
The Terps started 2017 off flying, ruining the debut of Texas head coach, Tom Herman. But crushing injuries derailed Maryland's season, including its two top quarterbacks. Maryland limped through the Big Ten slate, only taking two wins. They should be better than 4-8.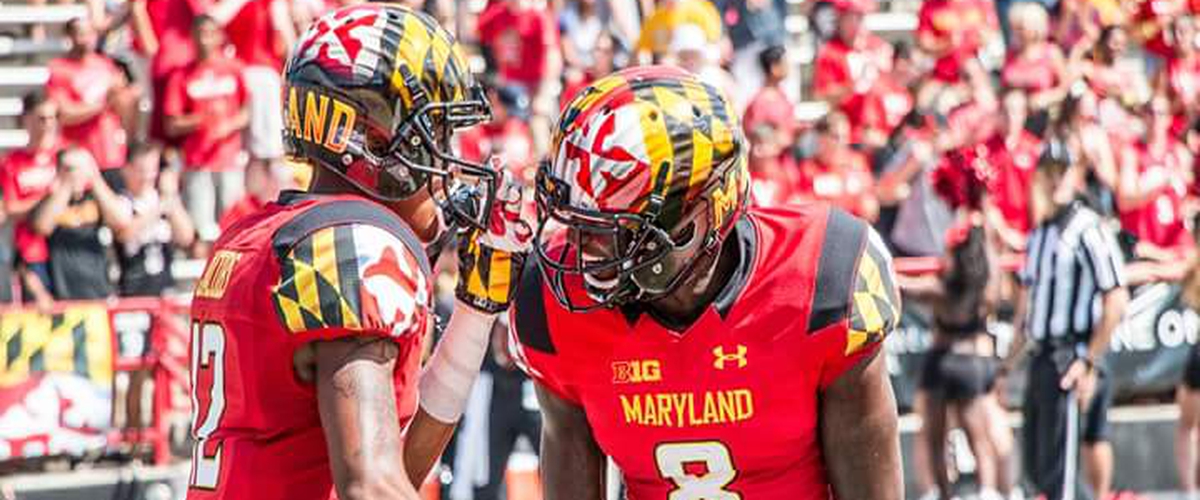 Quarterback, Tyrrell Pigrome suffered a knee injury in that game against Texas, and Kasim Hill tore his ACL a couple of weeks later. Both are good running quarterbacks and will be counted on to run new offensive coordinator, Matt Canada's system. Canada coached the Pitt offense into a juggernaut two years ago and will attempt to raise the 113 ranking Maryland had last year. The offensive line returns all five starters with a number of four and five star recruits in the depth chart. Ty Johnson will be the primary running back; (857 yards rushing, 5 scores). Anthony McFarland is back from a leg injury. A couple of seniors lead the receivers in leading receiver, Taivon Jacobs; (47 receptions, 5 touchdowns) and Jahruis Davenport. Rayshaud Lewis comes in from Utah State and freshman, Darryl Jones may make an impact.
The defense is in need of playmakers after allowing 37 points a game. Defensive end, Jesse Aniebonam is back after missing 2017. Byron Cowart comes in from Auburn. The remainder of the defensive line is raw, but Durkin has hit the recruiting road well here. Linebacker, Tre Watson can take heads off.
The backfield appears steady with safety, Darnell Savage, who is always around the ball. Cornerback, Marcus Lewis comes in from Florida State. Tino Ellis and RaVon Davis round out the corners. Nickel back, Antoine Brooks had 77 tackles with 9.5 for loss.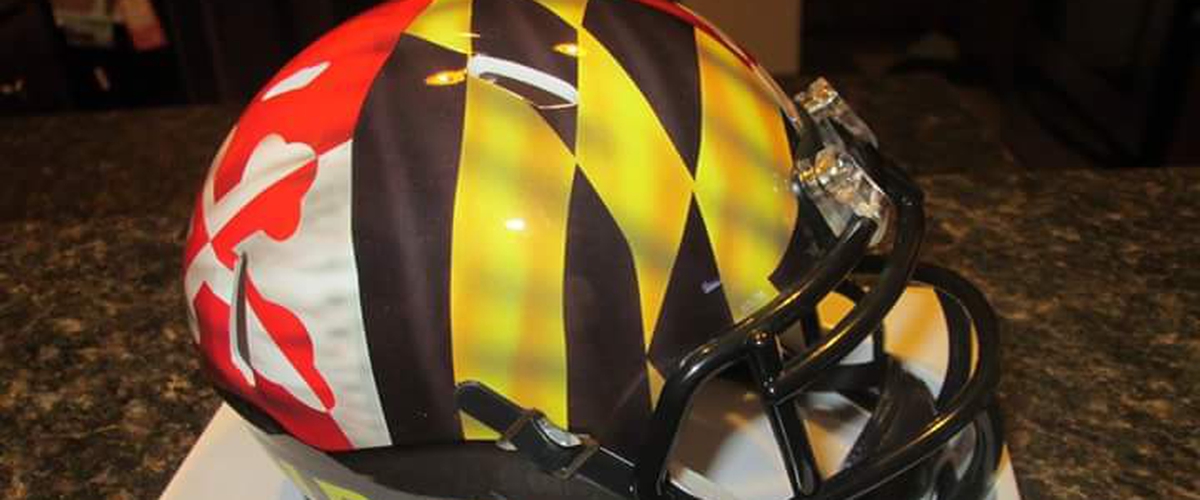 Texas returns the favor, beginning the season at College Park. A rugged road schedule awaits with trips to Michigan, Iowa, Indiana and Penn State. If the injury bug can leave the Terrapins alone, they could be a surprise team in the Big Ten.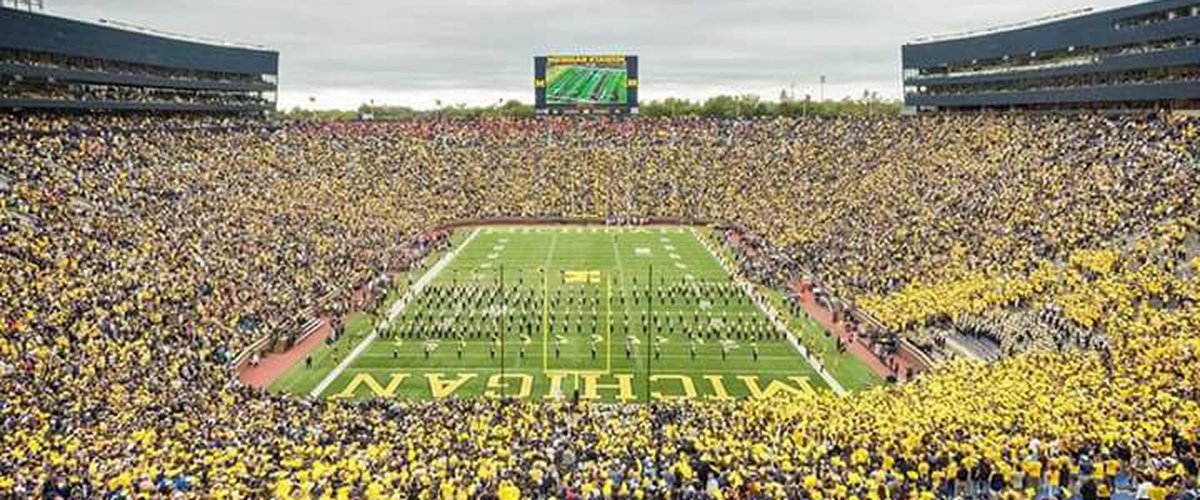 Michigan
2017: (5-4)(8-5)
Head Coach: Jim Harbaugh, (4th year ) 28-11
When is the breakthrough going to arrive? Michigan's favorite son, Jim Harbaugh was brought in to take over the Big Ten. The wait continues. They came very close back in 2016, but a controversial Ohio State win over Michigan denied a Big Ten title. Harbaugh will have to start turning around an 0-3 record against Ohio State and 1-2 against Michigan State.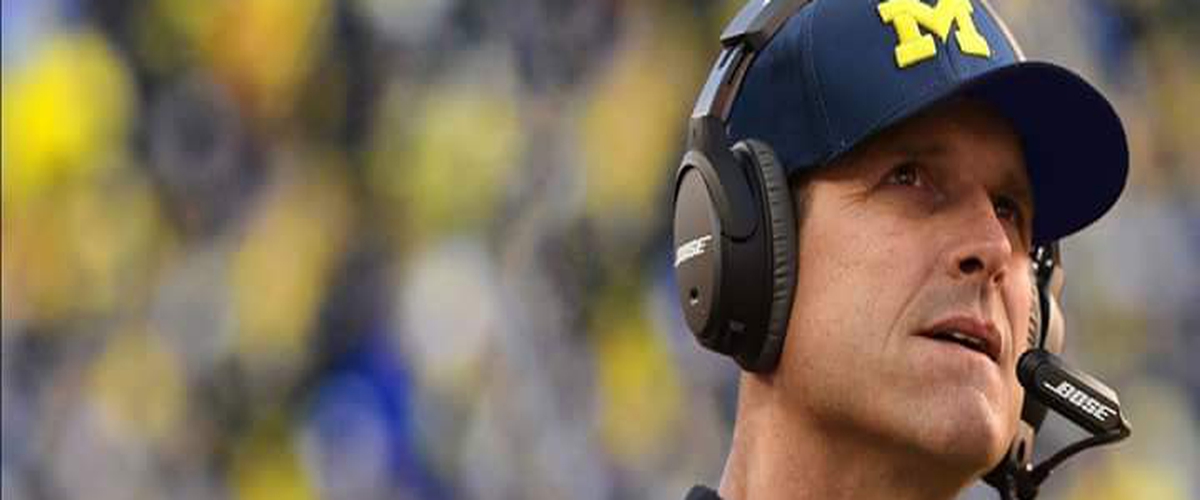 Ole Miss transfer, Shea Patterson should be Harbaugh's best quarterback at Michigan, backed up by Brandon Peters. The latter has plenty of experience, but had a miserable bowl game, along with everybody else against South Carolina. The offensive line returns six, including Ben Bredeson who was second team all Big Ten. This line must improve at pass protection, being ranked 110th in passing is not acceptable in Ann Arbor. The top seven pass catchers return with Grant Perry, Donovan Peoples-Jones and Tarik Black, who has recovered from a foot injury. A good one-two punch at running back returns with Karan Higdon and Chris Evans. They have an effective tight end duo of Sean McKeon and Zach Gentry.
Defensive coordinator, Ron Brown will be working with a deep and talented defense who was in the top 15 in scoring defense and yards allowed. End, Rashan Gary is expected to have a monster year with Chase Winovich on the opposite side. Combined they tallied up 30.5 tackles for loss and 14 sacks. Middle linebacker, Devin Bush had 9.5 tackles for loss in his 102. The backfield is experienced with safeties, Josh Metellis and Tyree Kinnel; (5 tackles for loss combined). Cornerbacks are David Long, Lavert Hill and Brandon Watson; (8.5 tackles for loss combined). There is a plethora of young talent waiting in line.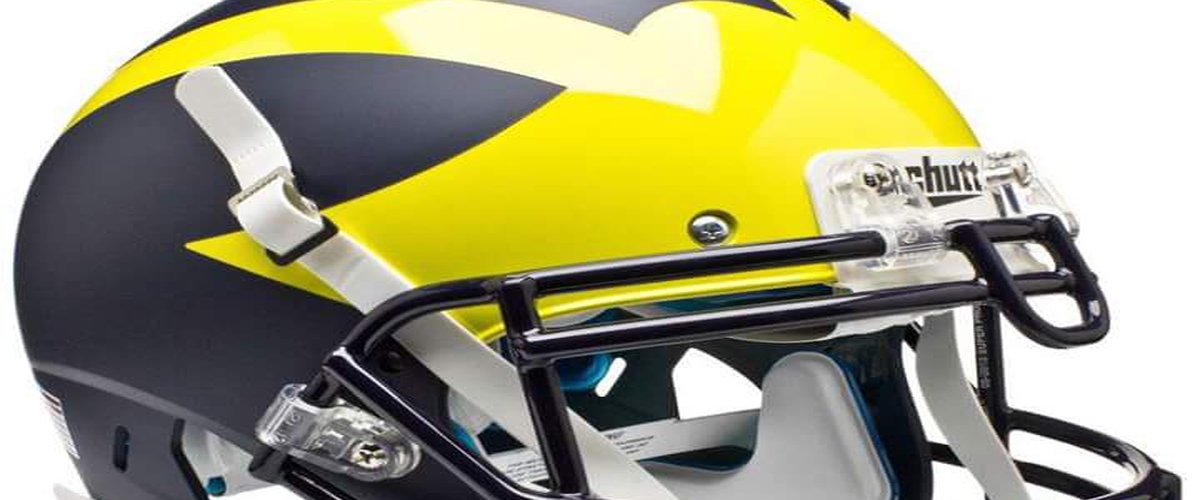 Michigan starts the season off with a visit to Notre Dame. Their three other road games that should be a challenge are Northwestern, Michigan State and Ohio State. If the offense can solve their problems, Michigan could get back to 10 wins.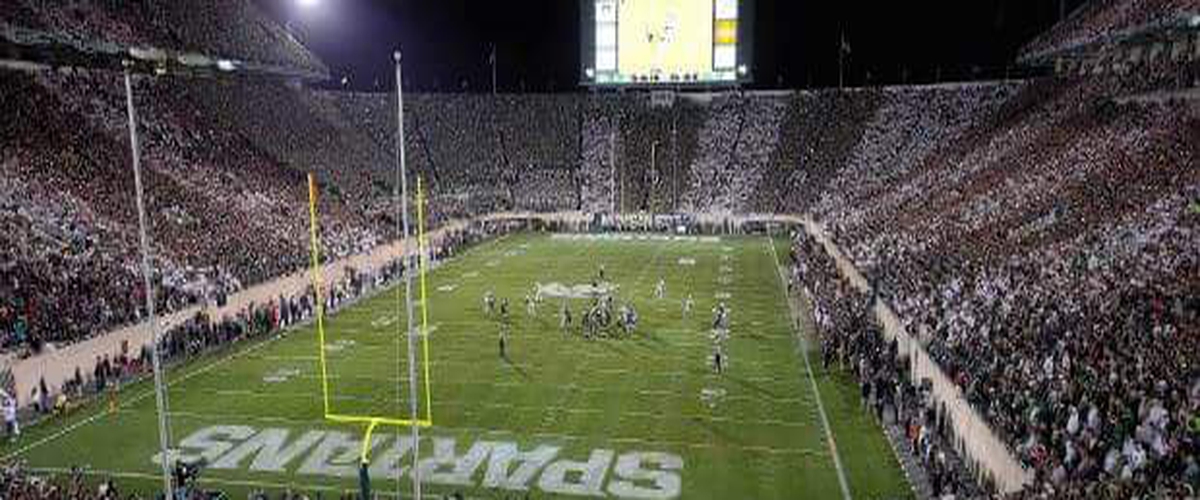 Michigan State
2017: (7-2)(10-3)
Head Coach: Mark Dantonio, (12th year) 89-43.
The Spartans were a major disappointment back in 2016; only managing three wins. They turned the table in a big way with an inexperienced team last year, winning 10 games. That means there are many that contributed to the big turnaround are back again, and they're looking to better 2017.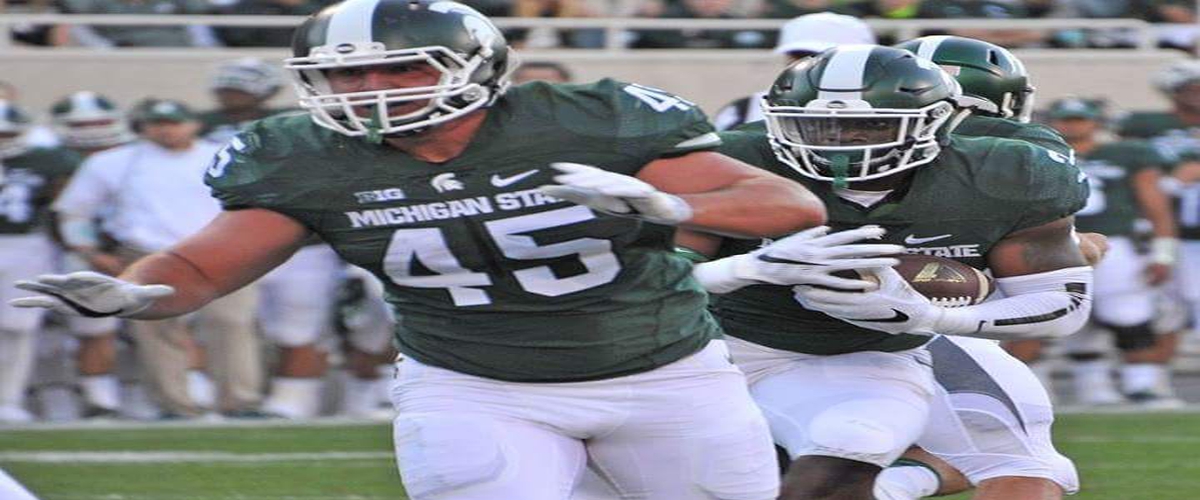 21 starters return in total; including quarterback, Brian Lewerke. He improved as the year went on, but he still has to work on his accuracy. Lewerke gets business accomplished with his feet, rushing for 559 yards. Five return on the offensive line with sophomore tackles, Cole Chewins and Luke Campbell, who was Big Ten honorable mention. Running back, L.J. Scott is back and will have to carry the rushing load until a young backup or two emerges. Felton Davis III led the receivers with nine touchdown catches. Cody White and Darrell Stewart Jr. are other targets.
The defense improved by leaps and bounds last year and only a linebacker and end are lost. They appeared like a vintage Spartan defense last season, jumping from 11 to 28 sacks. The interior is junior dominated with tackles, Raequan Williams and Mike Panasiuk; (8.5 tackles for loss combined), end, Kenny Willekes; (7 sacks, 14.5 tackles for loss) and linebacker, Joe Bachie; (100 tackles ). The secondary should be solid with junior cornerbacks, Justin Layne and Josh Butler. Safety, Khari Willis had 5.5 tackles for loss and David Dowell had five picks.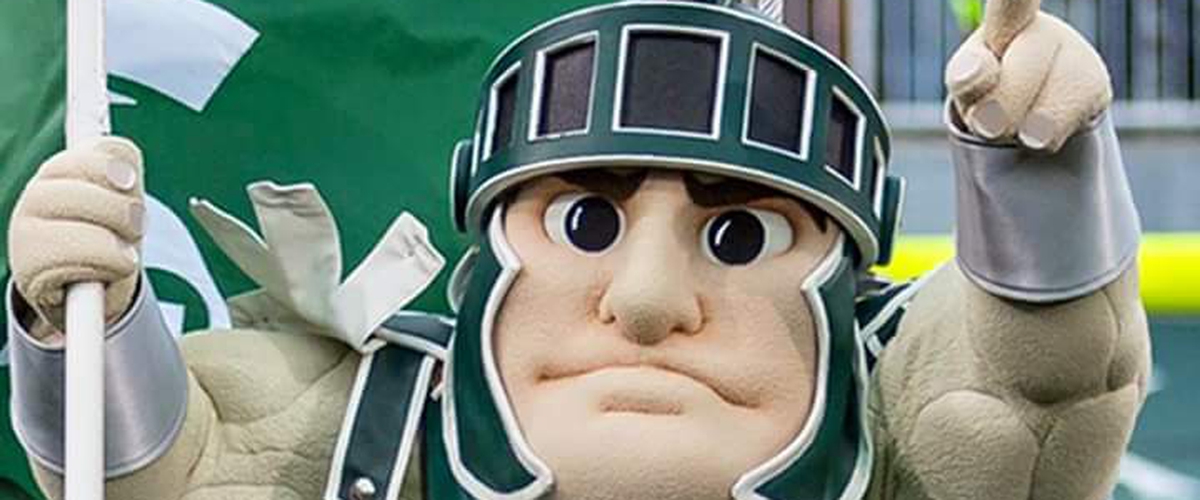 If Michigan State can cut down on turnovers and get a better pass rush, they could take the East. Their most difficult road game is at State College. The other trips should be manageable with Arizona State, Indiana, Maryland and Nebraska. This season has the makings of another special one for Sparty.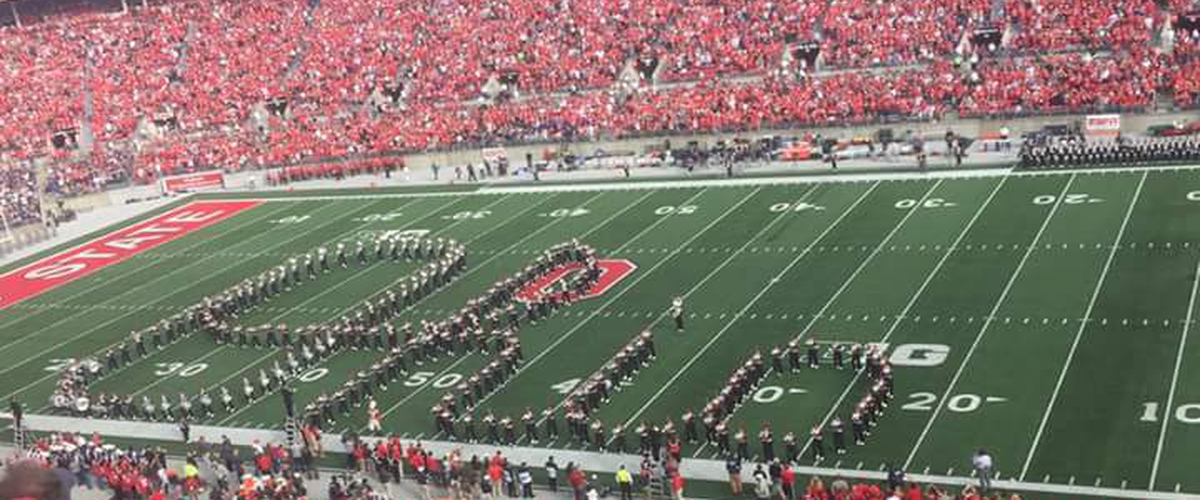 Ohio State
2017: (8-1)(12-2)
As of the time of writing this preview, uncertainty has taken over the head coaching position at Ohio State. Urban Meyer was placed on administrative leave on August 1st for failing to report a domestic violence situation involving one of his former assistants. Ohio State has launched an investigation into the matter, which may take a couple of weeks. They promoted Ryan Day as interim head coach while the investigation proceeds.
Day was under the tutelage of UCLA head coach, Chip Kelly when he coached the Eagles and 49ers. The 39 year old could have had the open Mississippi State head coaching position, but elected to stay with the Buckeyes. He will have head coaching experience around him with offensive coordinator, Kevin Wilson; (Indiana) and Greg Schiano; (Rutgers).
If Meyer stays, resigns or gets fired, the players just need to focus on the task at hand. They have well enough talent to have another special season in Columbus.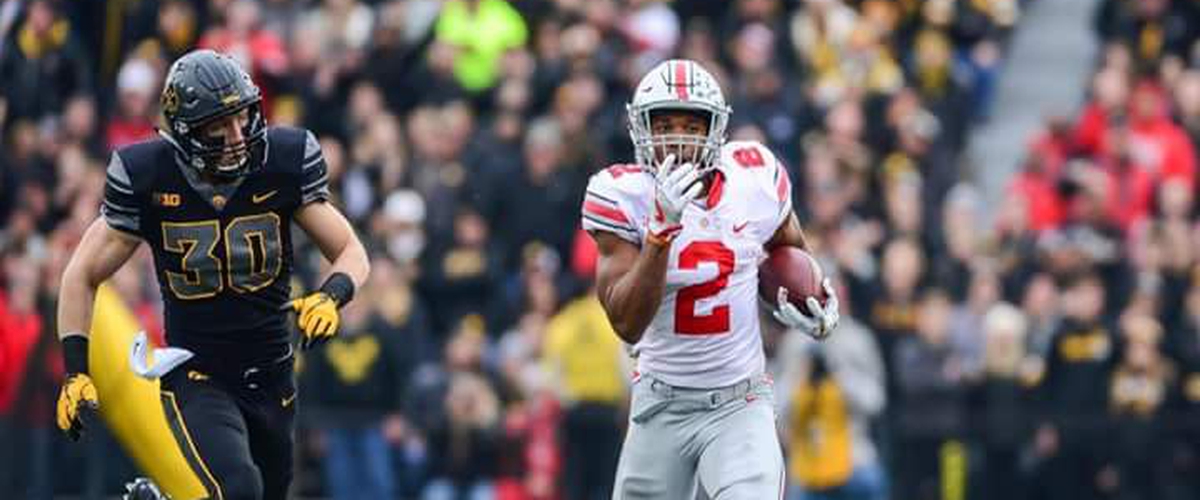 The big question is who will replace one of the best quarterbacks who ever put on a silver Buckeye helmet. J.T. Barrett went 49-6 in his starts during his four years and a National Title. Sophomore, Dwayne Haskins looks to be the answer, and should be a better passer than Barrett. Tate Martell will be the backup.
The offensive line will be one of the best in the league again with guard, Michael Jordan; (all Big Ten), and tackle, Isaiah Prince. They will pave the way for an electric running back in J.K. Dobbins; (7.9 yards per carry). Mike Weber isn't shabby either with his 6 yards a carry.
Six receivers are back that includes Parris Campbell; (584 yards receiving), and K.J. Hill; (56 receptions) and newcomer, Johnnie Dixon. The Buckeyes will continue to be one of the top offenses in the league.
Four starters are back from a defense that was terrific, except for two games. Oklahoma was one, which could be understood. The other was Iowa, where the Hawkeyes inexplicably rang up a double nickel. They will have to replace a few linebackers, but lack of talent isn't an issue here. Juniors, Malik Harrison, Keandre Jones and Justin Hilliard will be fine, along with senior, Dante Booker. Tuf Borland was hurt in the spring, but should be all right. Sophomore, Baron Browning was a top recruit. End, Nick Bosa is gunning for a top 10 draft pick; (8.5 sacks, 16 tackles for loss). He is joined by Chase Young and Jonathan Cooper. The defensive backs are a solid unit with safety, Jordan Fuller and Isaiah Pryor, who promises to be a superstar. Damon Arnette and Kendall Sheffield man the corners.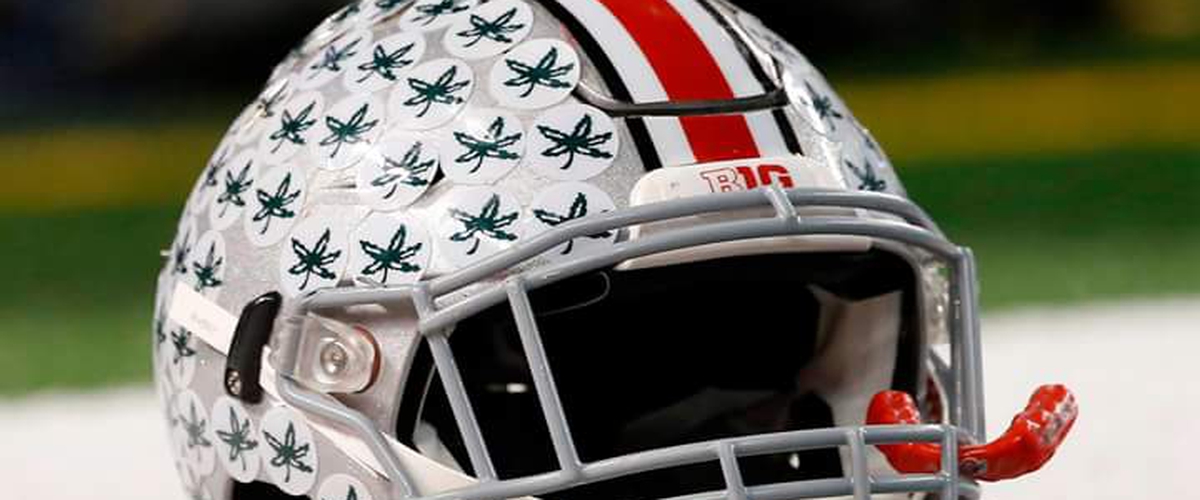 Everyone needs to put the coaching turmoil aside and just perform. They will face a stern test at TCU in their third game. Other trips are to Penn State and Michigan State. That trip to Purdue looks daunting to me too. The schedule is set up for another big year for Ohio State.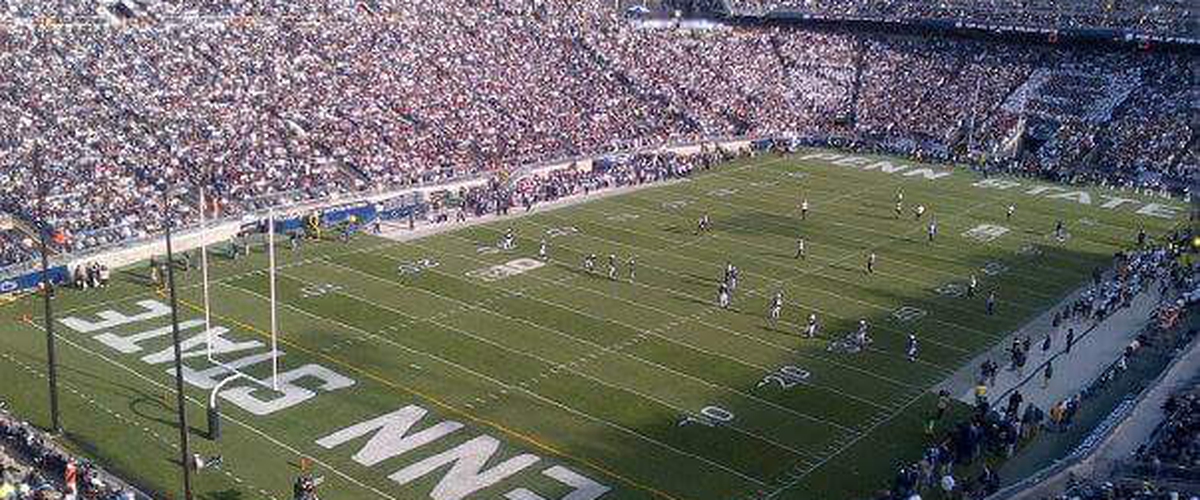 Penn State
2017: (7-2)(11-2)
Head Coach: James Franklin, (5th year) 36-17
Penn State has come all so close to a playoff appearance the past couple of seasons. They won the Big Ten back in 2016, but the committee wasn't impressed enough because of an early season loss to Pitt and a blowout loss to Michigan. Last year they were a mere few plays from being unbeaten with a close loss to Ohio State, where Penn State squandered a sizeable lead, and a storm ravaged game against Michigan State where they could never get into any kind of rhythm. They lose considerable talent from last year. Tight end, Mike Gesiki, wide receiver, DaeSean Hamilton and all everything running back, Saquon Barkley are gone; but there is enough talent remaining to do considerable damage.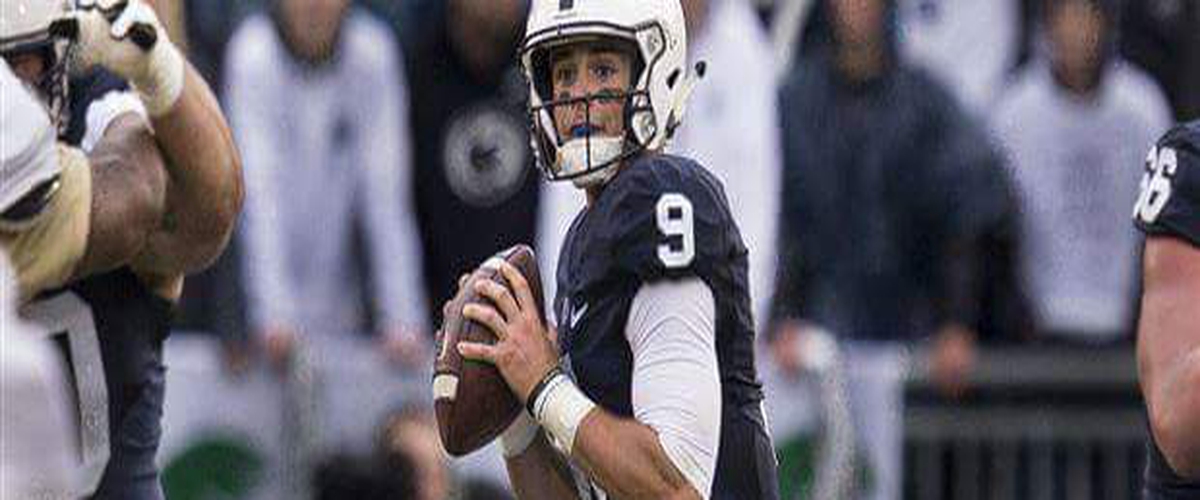 Quarterback, Trace McSorley can beat you in a number of ways. He threw for 3570 yards, 28 touchdowns and rushed for 550 more. His backup, Tommy Stevens has been used as a slash role, catching 12 and rushing for 207 yards on 25 attempts.
Five players return with at least nine games played on the offensive line. Guard, Steven Gonzalez was all Big Ten. They need to improve their blocking for Barkley's replacement, Miles Sanders. They can't afford to lose McSorley either, allowing 29 sacks last year. The Nittany Lions have good depth at receiver with Juwan Johnson, DeAndre Thompkins and Brandon Polk.
Penn State has a good front seven defensively, but rebuilding is needed in the back. End, Shareef Miller; (11 tackles for loss), senior Torrance Brown and Shaka Toney will contribute. Solid veteran linebackers in Koa Farmer and Cam Brown; (57 tackles). Josh Reid returns at cornerback after missing 2017 with a knee. He is paired up with Amani Oruwariye. Senior, Nick Scott, juniors Avron Monroe and Garrett Taylor lead the safeties.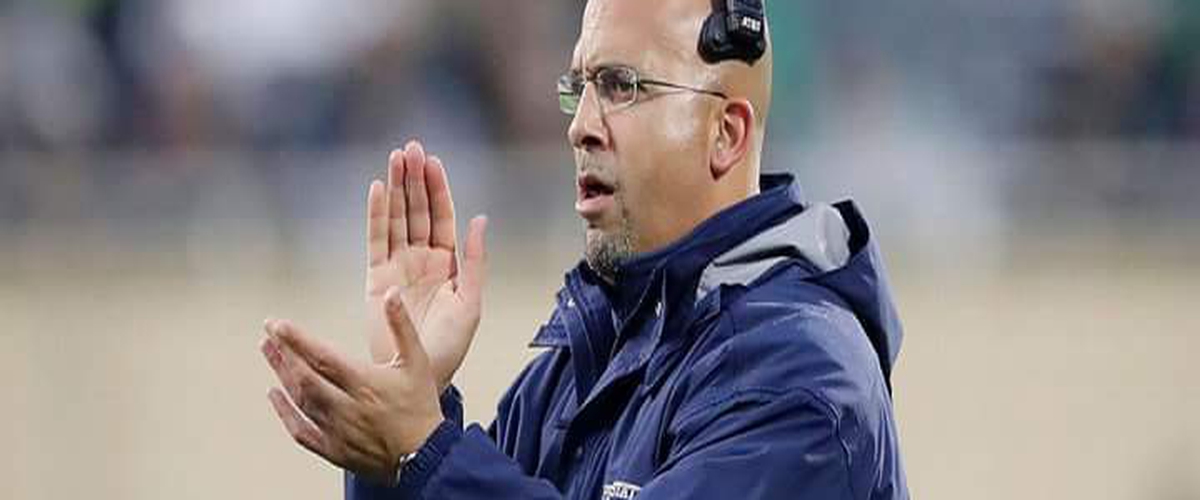 Penn State has an ideal schedule to make another serious run. They have a tricky one at Pitt their second game and a visit to Michigan in November. Ohio State, Michigan State and Wisconsin will be facing whiteout conditions.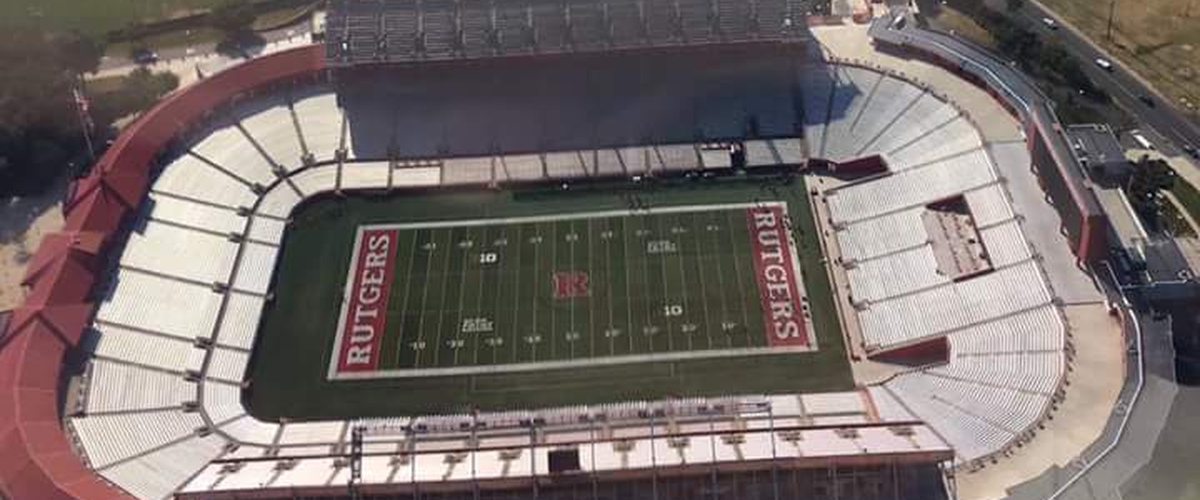 Rutgers
2017: (3-6)(4-8)
Head Coach: Chris Ash, (3rd year) 6-18
The third 'have not' in this division is Rutgers, but head coach Chris Ash is increasing the talent level and the Scarlet Knights have made slow improvement in their play. It's concerning how they finished the season though. Rutgers has been getting annihilated by the heavyweights and were outscored 116-13 in the last three games.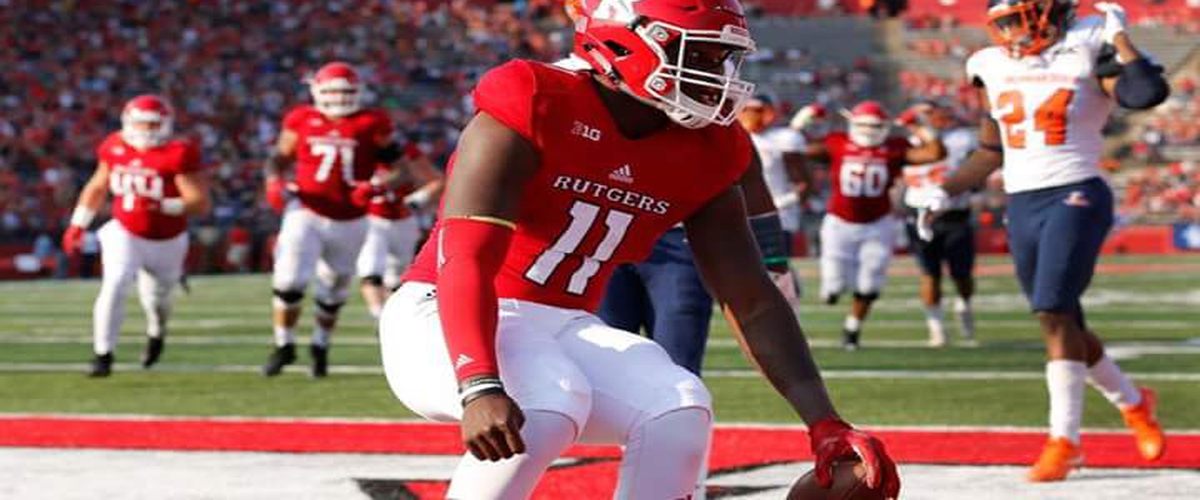 First off, they need to open up the offense and get a passing game going. Uncertainty reigns at quarterback with incumbent, Giovanni Rescigno completing passes only 51 percent of the time. He also gets buried into the turf way too often. The candidates to take over are Jonathan Lewis, freshman, Artur Sitkowsky and Joe Flacco's brother, Tom Flacco. Sitkowsky has the edge and height; (6'5"). Left tackle, Tariq Cole will anchor the offensive line with center, Michael Maietti and right tackle, Kamaal Seymour. Two running backs will have to be replaced that rushed for over 1100 yards. They could have a nice thunder and lightning combination with Boston College transfer, Jon Hilliman; (thunder) and Raheem Blackshear; (lightning). Plenty of questions around the receivers, considering tight end, Jerome Washington led the team with 28 catches. All of the leading receivers are sophomores.
There is some promise defensively, but they have to deliver more pressure. End, Kevin Wilkins is the best run defender and 300 pound tackle, Jon Bateky likes to finish a tackle. Linebackers look solid with senior, Trevor Morris; (118 tackles) and brawny Deonte Roberts. Tyreek Maddox-Williams missed last year with an ACL and sophomore, Tyshon Fogg could contribute.
The secondary could be good with a decent pass rush. The cornerbacks are Damon Hayes and Isaiah Wharton. Blessuan Austin returns from a serious knee injury. K.J. Gray and Saquan Hampton lead the safeties.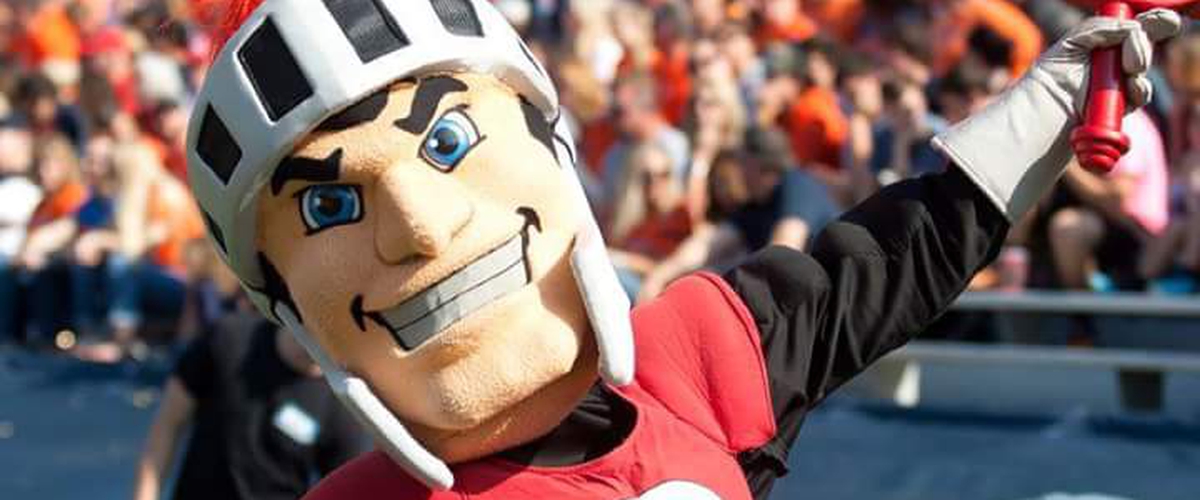 Rutgers opens with Texas State before traveling to Ohio State. They go to Maryland, Wisconsin and Michigan State. It's a brutal final five games for Rutgers and that will in all likelihood cancel any bowl hopes this year.
Predicted Order of Finish...
1. Ohio State (8-1)(11-1)
2. Penn State (6-3)(9-3)
3. Michigan (6-3)(9-3)
4. Michigan State (6-3)(9-3)
5. Maryland (2-7)(5-7)
6. Indiana (2-7)(5-7)
7. Rutgers (1-8)(4-8)