Big Ten West Preview.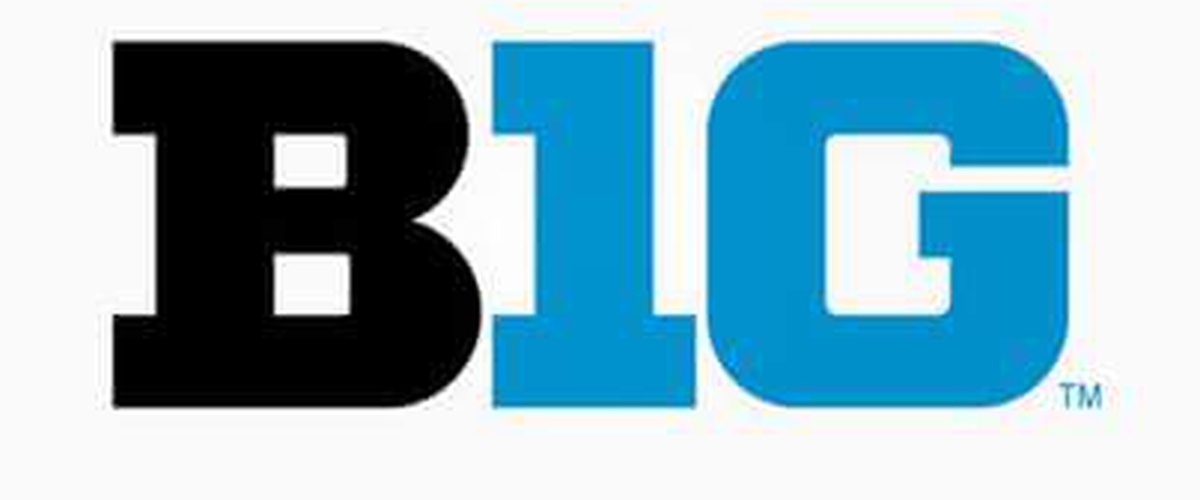 Wisconsin has been owning the West; winning all nine conference games last year. You can expect much of the same this year, but most of the other teams are getting their acts together. Purdue and Minnesota continue to build under second year head coaches. Iowa and Northwestern are both good, solid programs. Nebraska calls on one of their own to restore their pride, and Illinois... well.
Here is a short look into each of the Big Ten West teams, with a prediction of the final standings and a prediction of the Big Ten Championship Game at the end of this article. Please don't run to your bookies with this information.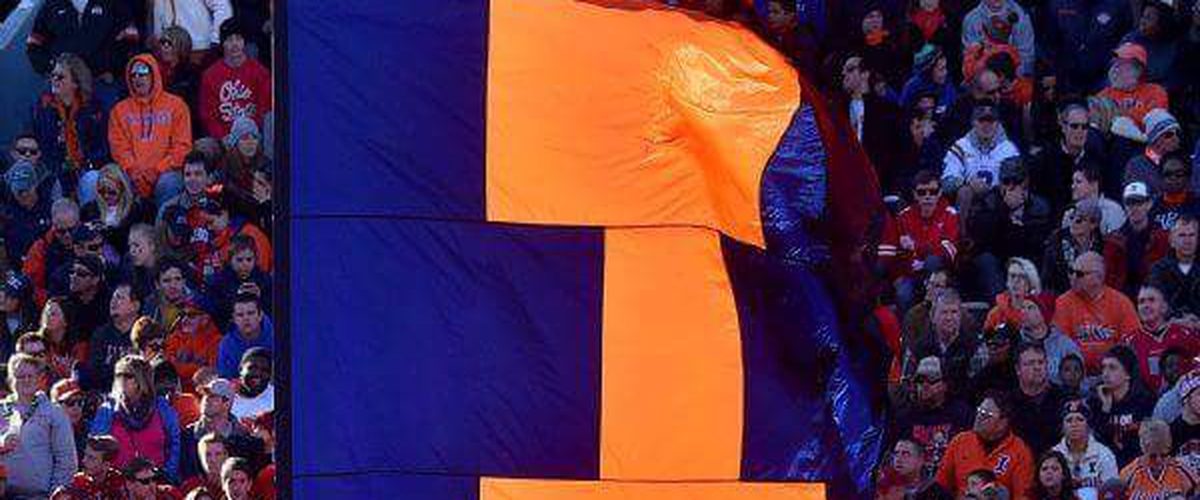 Illinois
2017: (0-9)(2-10)
Head Coach: Lovie Smith; (3rd year) 5-19
Head coach, Lovie Smith was a decent NFL coach. He took the Chicago Bears to their second ever Super Bowl and had a slightly above .500 record. He has found life in the college ranks much more difficult, only winning five games over two years. Having the Jimmies and Joes is crucial in college football, and to keep up with everyone else is much more difficult.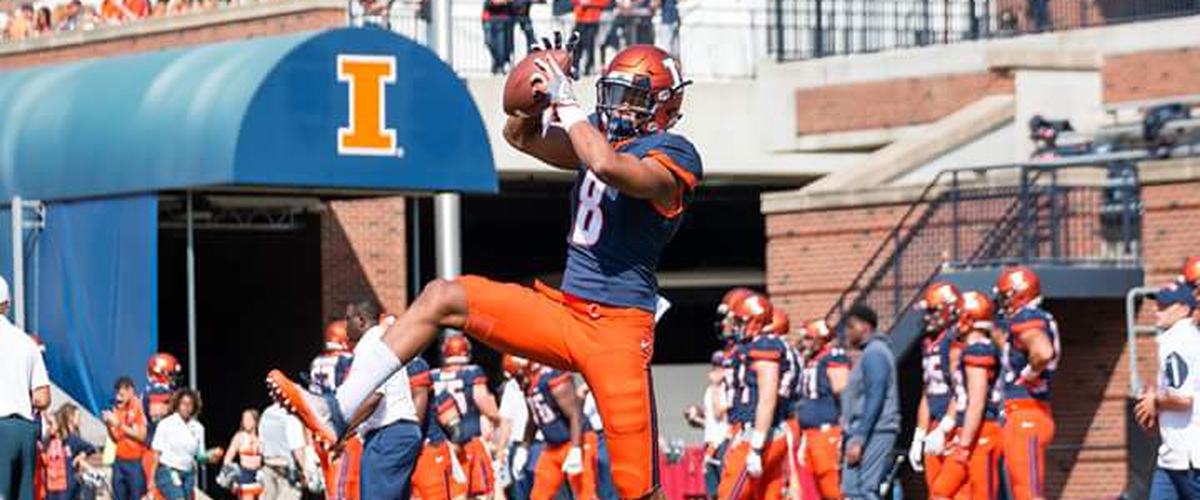 The Illini relied on many freshmen last year. The quarterback, two top wide outs and several offensive linemen were freshmen. These guys are sophomores now and the hopes that the knocks they took last year pays off this one. New offensive coordinator, Rod Smith will have a quarterback competition with Cam Thomas, Virginia Tech transfer, A.J. Bush and top recruit, Isaiah Williams. Thomas is a mobile guy; (6.5 yards per carry), but inaccurate. Bush lost his job to Josh Jackson at Virginia Tech. Bush has a better total package. These guys should benefit from the new spread system Smith will install.
Four sophomores are back from an offensive line that needs continued improvement in all aspects. Senior right guard, Nick Allegretti was second team all Big Ten. More sophomores are throughout the skill positions. Running backs, Ra'Von Bonner and Mike Epstein; receivers, Ricky Smalling and tight end, Louis Dorsey. Epstein had a 6.1 yards a carry average before a foot injury. Smalling will be the primary receiver with Appalachian State transfer, Sheadon Meadors bolstering the wide outs.
The front seven defensively had trouble creating disruption last year and will be young also. The only senior that contributed was linebacker, Shawn Phillips. End, Bobby Roundtree; (4 sacks ) and free safety, Cameron Watkins; (3.5 tackles for loss) are both sophomores. More playmakers need to emerge.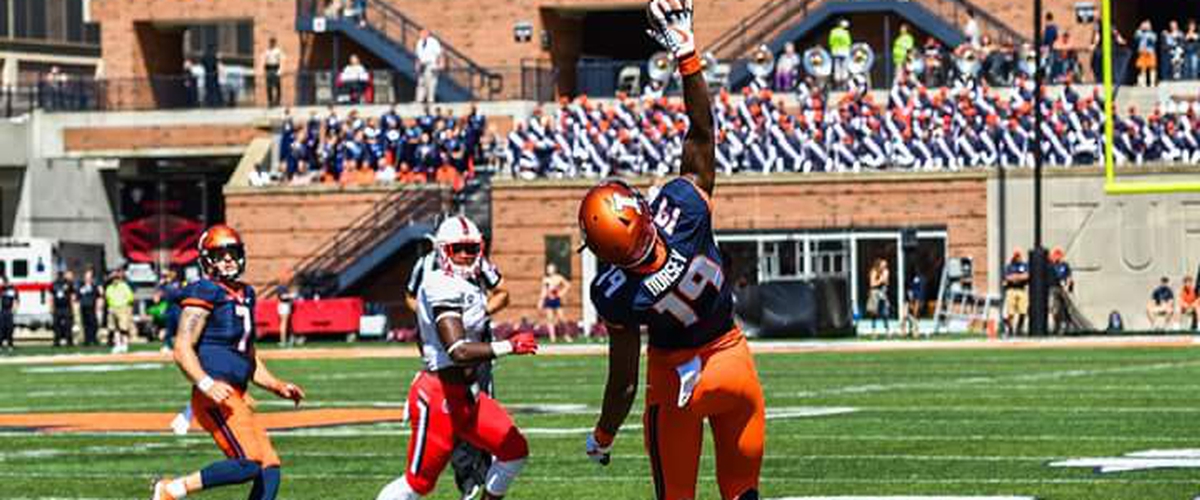 Two certain wins begin the Illini schedule, then South Florida comes to Champaign. Conference road trips are Wisconsin, Rutgers, Maryland and Nebraska. Illinois will be a two win team if most of their counted on young players don't emerge. They could be knocking on the door to a bowl bid if most of them do.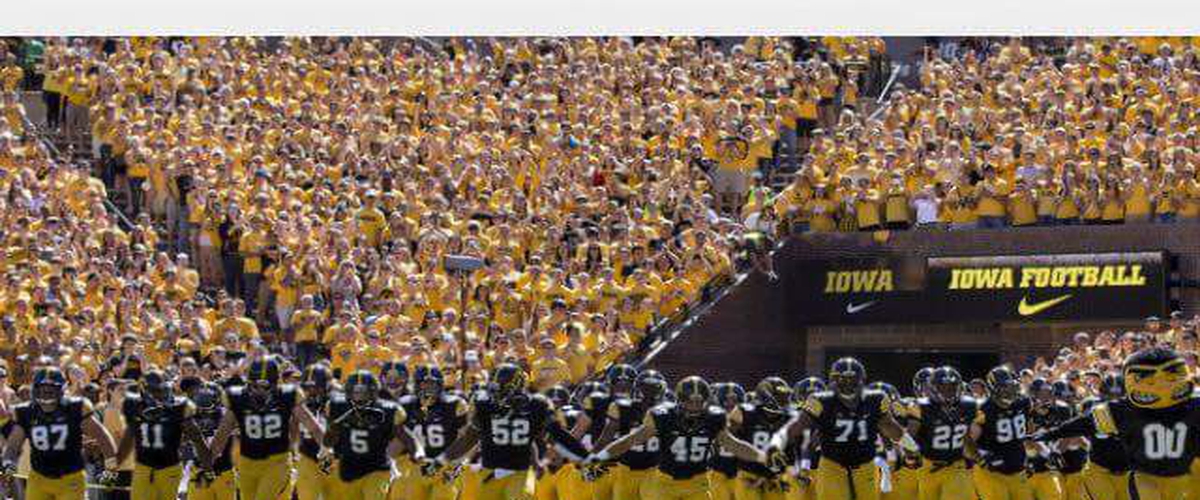 Iowa
2017: (4-5)(8-5)
Head Coach: Kirk Ferentz, (20th year) 143-97
For the most part, Iowa has been a steady seven or eight win team throughout the Kirk Ferentz era. They are an old school, Big Ten program; a ball control attack using fullbacks and multiple tight ends. They are usually a sure bet to make a bowl game every year and this year will be no different.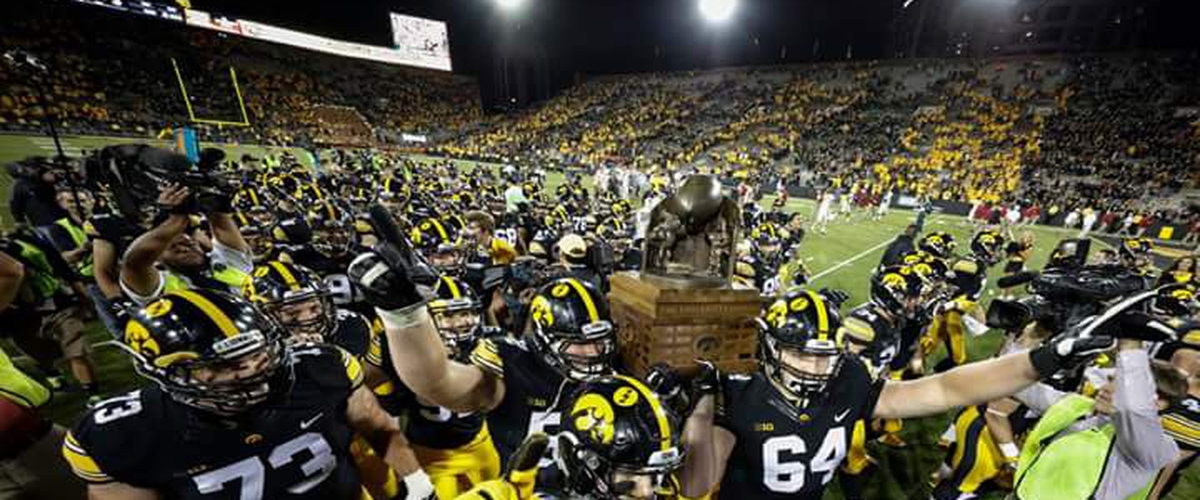 It was hard at times to figure Iowa out last year. Were they the team that got road graded by Wisconsin, or the one that road graded Ohio State by a 55-24 count? The answer was somewhere in the middle. Good sized quarterback, Nate Stanley returns with an accurate arm. In front of him is an offensive line that allowed Stanley to hit the turf too often. Tight end, Noah Fant was the most dangerous pass catcher on the team.
At running back, Iowa has to replace 344 carries by Akrum Wadley and James Butler. Sophomore, Toren Young, speedy Ivory Kelly-Martin and Toks Akinribade will rotate.
The defense was a bend, don't break one that was solid in pass defending and preventing big plays. However, they were ninth in the conference in yards allowed and tenth in tackles for loss. The linebacking unit will need sorted out as Iowa lost all three starters that had 305 tackles combined. Eight guys will battle for playing time. Defensive ends, Anthony Nelson, Parker Hesse and A.J. Epenesa had a combined 16 sacks. Amani Hooker returns at safety and will lay you out. All conference, Brandon Snyder is back from a knee injury.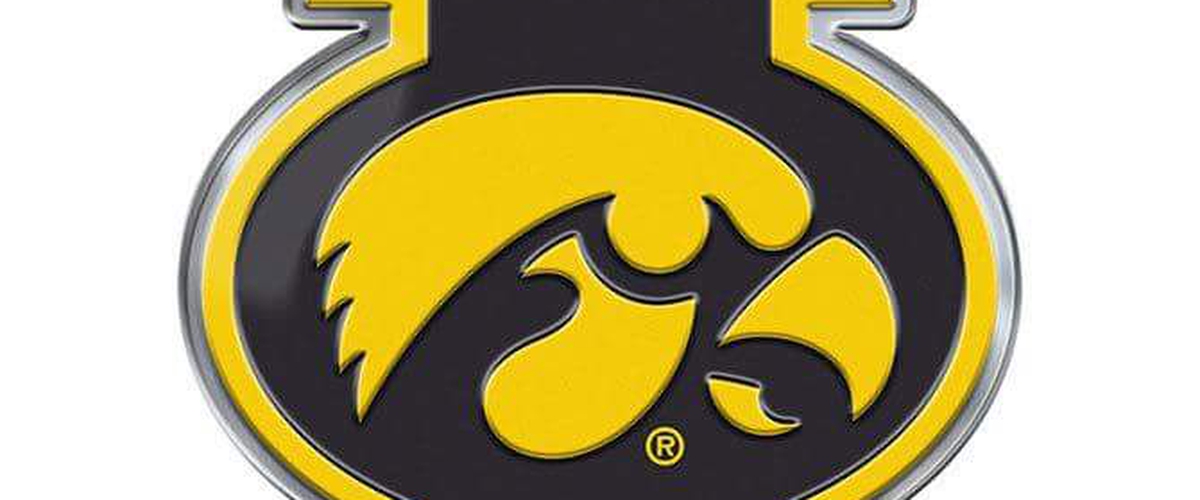 Early home games with Iowa State and Wisconsin will set the tone. The only remaining road game that Iowa will be a dog is at Penn State and maybe Purdue, which could be a difficult assignment. Iowa won't challenge Wisconsin, but another eight win season is likely.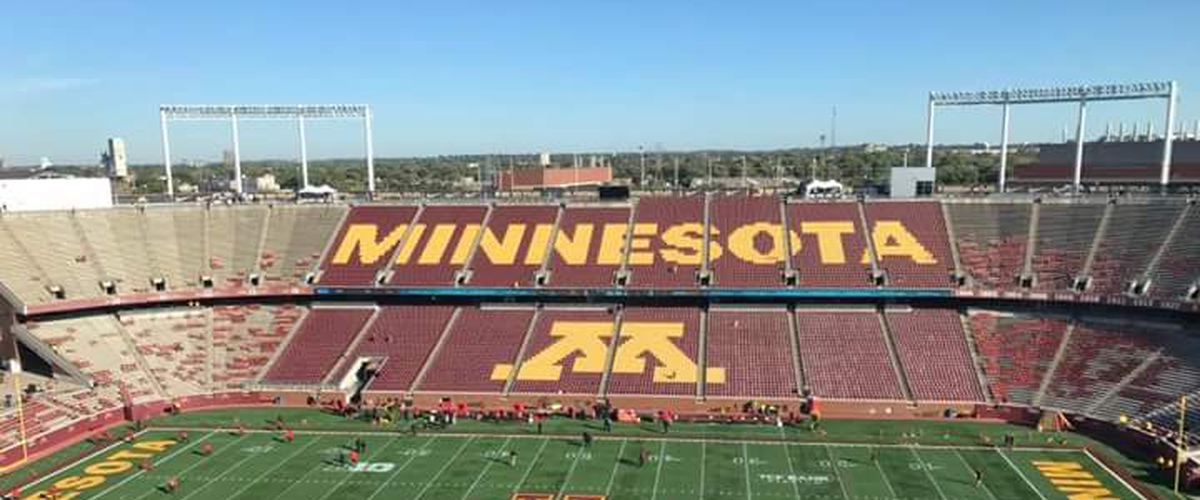 Minnesota
2017: (2-7)(5-7)
Head Coach: P.J. Fleck, (2nd year)
Plenty of youth hit the field in P.J. Fleck's initial season at Minnesota. Four top wide receivers, three of four linebackers and three defensive backs saw considerable playing time were freshmen or sophomores. This 2018 Gopher squad will still be young and more growing pains and rowing of the boat is to be expected.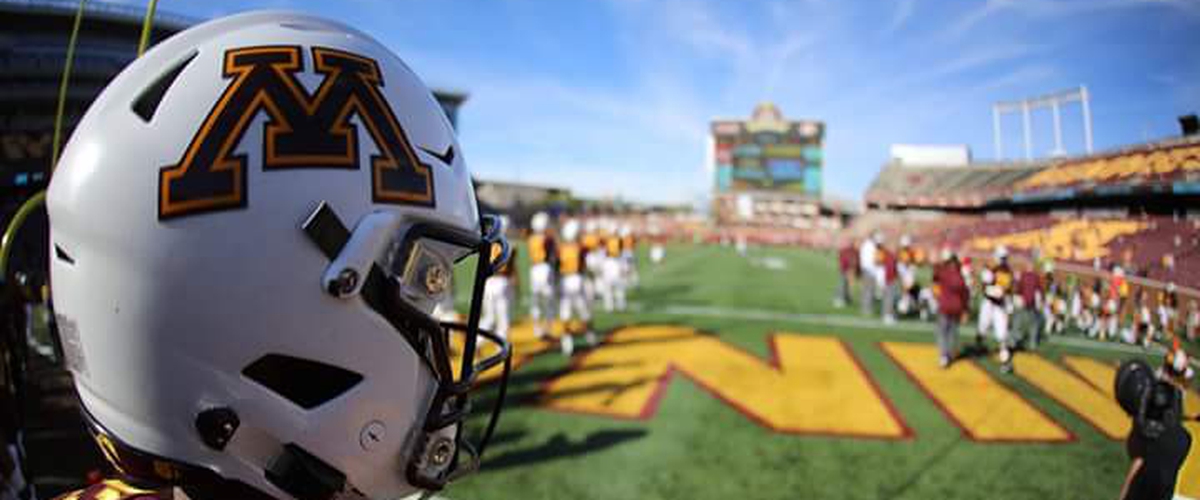 A two man freshman battle will take place at quarterback. Both Tanner Morgan and Zach Annexstad had good spring outings. Running back, Rodney Smith improved as 2017 went along. Four other freshmen will back Smith up. Minnesota had one of the worst passing offenses in the country. To rectify that are junior Tyler Johnson, but he needs to do more catching, not dropping. The offensive line should be sturdy with sophomores, Connor Olsen and Sam Schleiter. Fleck has been adding monsters such as 370 pound, Curtis Dunlap and mountain of a man, Daniel Faalele, who tips the scales at a sleek 400 pounds.
The defense is thin at the line and in the back, but end Carter Coughlin is a playmaker and senior Gary Moore should help at tackle. Two linebackers are among the best in the Big Ten in Thomas Barber and Kamal Martin. Blake Cashman should bring heat from the outside.
The backfield was besieged by injury and allowed a 63 percent completion rate. Safety, Jacob Huff was the only player to appear in all 12 games. Sophomore, Antoine Winfield will play opposite of Huff. Antonio Chenault and Florida transfer, Chris Williamson will hold the corners with a couple of sophomores backing up.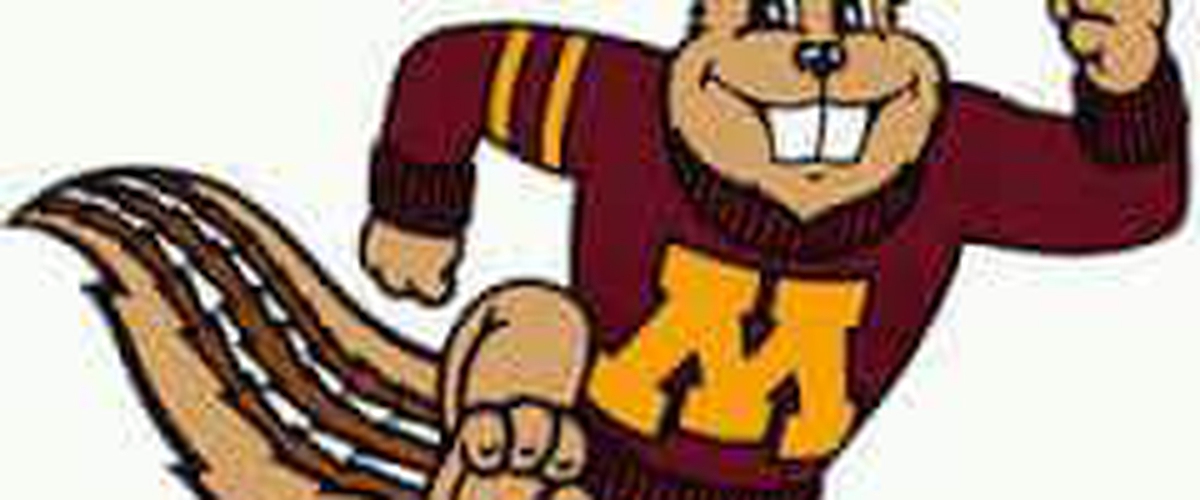 Much hinges on whether a quarterback emerges and the young talent figures it all out. It would be optimal to be able to stretch a defense other than facing eight man fronts all day and night. They should win their first three games at home. Trips to Ohio State and Wisconsin are certain losses, but could make hay on the road at Maryland and Nebraska. They should at least match their five wins from last year.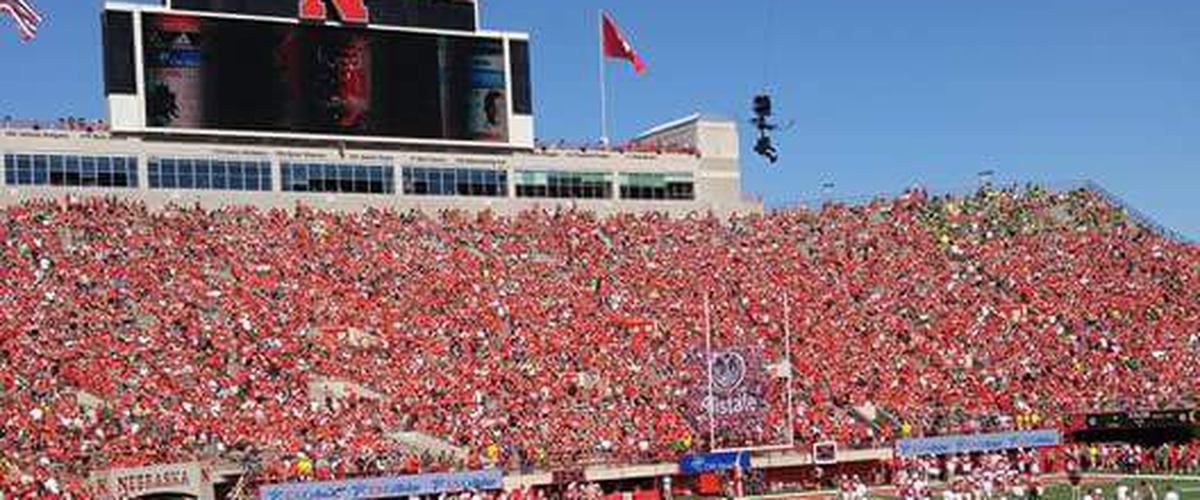 Nebraska
2017: (3-6)(4-8)
Head Coach: Scott Frost, (first year)
The Cornhuskers have found life difficult since moving to the Big Ten. However, the slide began several years before. Bad coaching hires, (Bill Callahan, Mike Riley ), bad firings; (Frank Solich) and not getting it done; (Bo Pelini) has befuddled this proud program. In comes former Nebraska quarterback, Scott Frost, who was celebrating a self appointmented National Title at Central Florida just after he took on this job. Frost performed a miracle in Orlando, taking over a no win program to six wins and to 13 wins. Frost is also the face of the tail end of Nebraska's glorious run. From 1963 to 2001, the Cornhuskers finished in the top 10 on 28 of those years.
Frost isn't going to shoot Nebraska up like a rocket like he did at UCF; not in this conference, but it's likely that they finally found their man. Now, they need to be patient.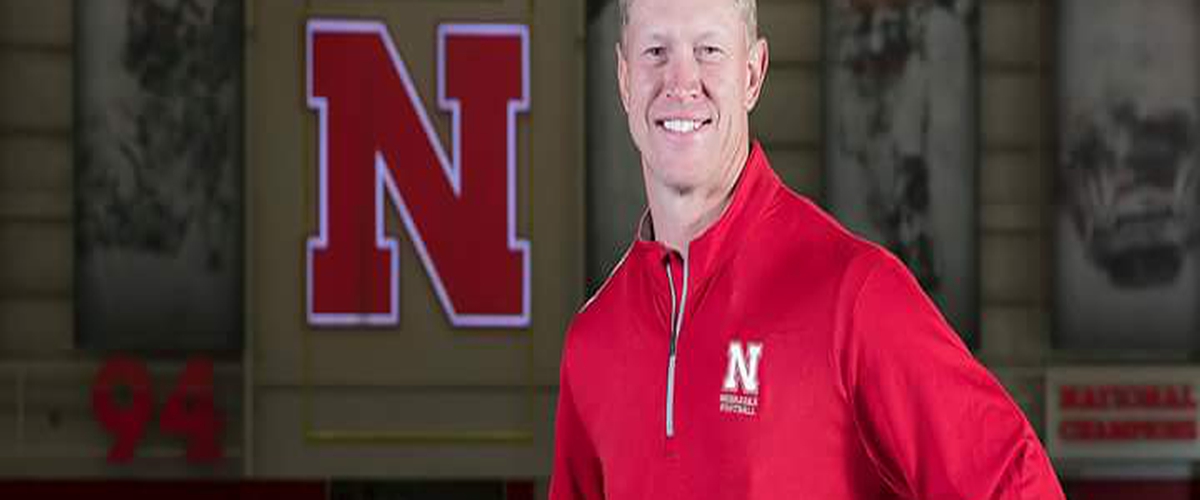 Long gone are the days of the triple option offense, Nebraska will run a high tempo, spread, but it will take time and work to get that going. Quarterback, Adrian Gonzalez will be the eventual starter , but probably will have to be spelled by redshirt freshman, Tristan Gebbia until he is ready. Gebbia has the arm, but Gonzalez can bring the total package.
Opponents out rushed Nebraska, 2677 yards to 1270 last year; (it's a different world). JUCO transfer, Greg Bell will probably lock down the featured back position as Tre Bryant recovers from a knee injury. Stanley Morgan is money at receiver; (61 catches, 986 yards, 10 touchdowns), with deep threat, J.D. Spielman; (55 receptions). A couple of JUCO transfers should contribute.
The offensive line has to improve the run blocking in a big way, but they have two guards that garnered Big Ten honors. Tanner Farmer was all Big Ten and Jerald Foster was honorable mention.
Oh; where oh where have the Blackshirts have gone? The Huskers defense was a stunning 110th in being disruptive. Only 14 sacks, three fumble recoveries and 44 total tackles for loss. Those numbers have to improve greatly to be considered a Nebraska defense. Senior linebacker, Luke Gifford is back after missing 2017. Another man that missed last year was Utah State transfer defensive end, Vaha Vainuku. Mick Stoltenberg is a big nose tackle.
A wide open battle for defensive back positions will occur, but safety, Aaron Williams will be in the mix, along with cornerback, Lamar Jackson.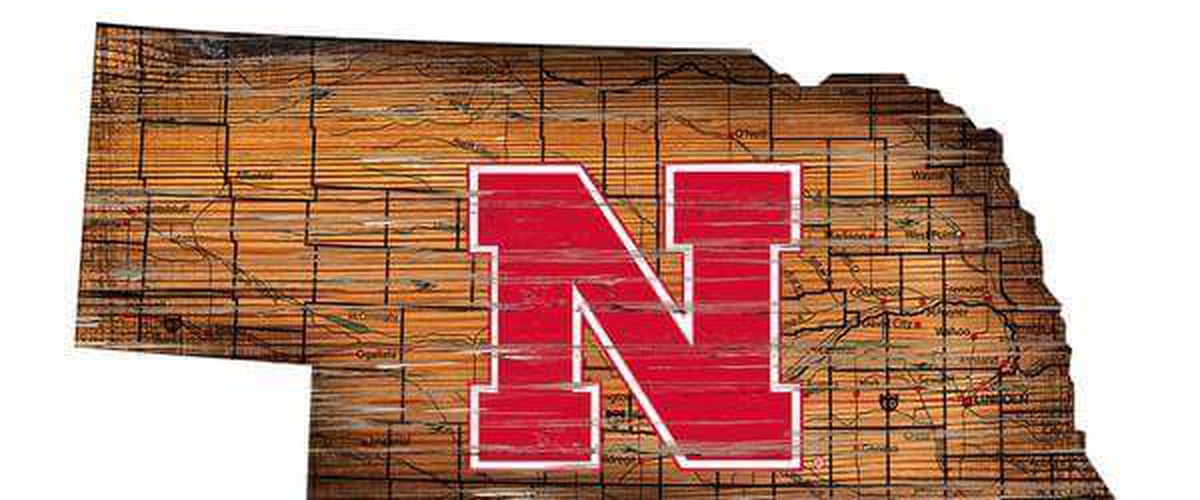 Nebraska should get some traction in their first three games, although hosting old rival, Colorado will be a test. The road is rugged with visits to Wisconsin, Northwestern, Ohio State and Iowa. They have Michigan State at home. Nebraska will take its lumps. Four or five wins look to be the ceiling.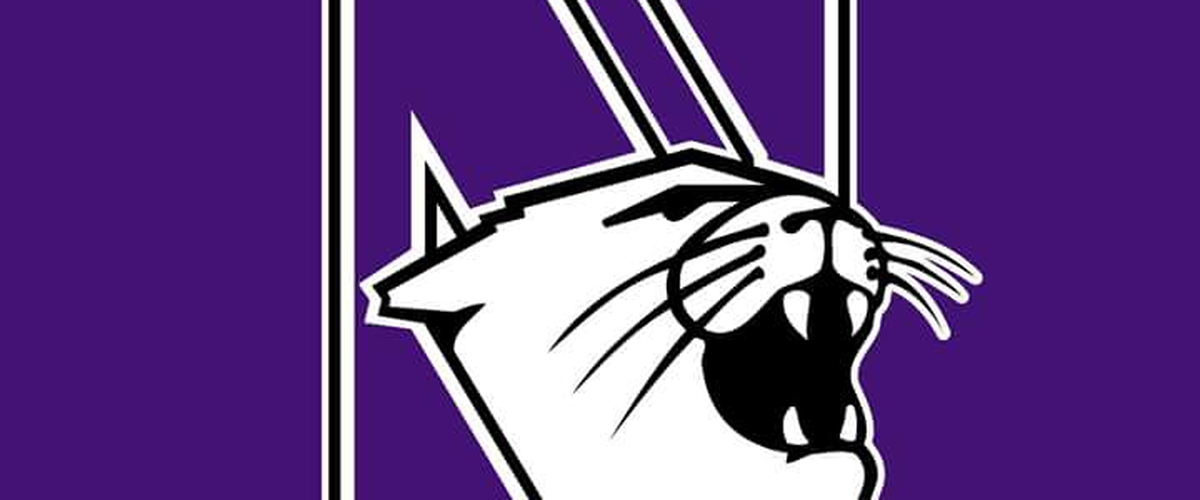 Northwestern
2017: (7-2)(10-3)
Head Coach: Pat Fitzgerald, (13th year) 87-65
It has been quite the transition in Evanston over the past several years. Once a doormat in the conference, Northwestern has quietly turned into a consistent eight to ten win program. They play vintage Big Ten football, dictating their opponents and winning field position battles.
They haven't started out on the right foot though. The Wildcats have a 3-6 record during the past two Septembers. Last year they ripped off eight straight wins on their way to ten wins for the third time in six years.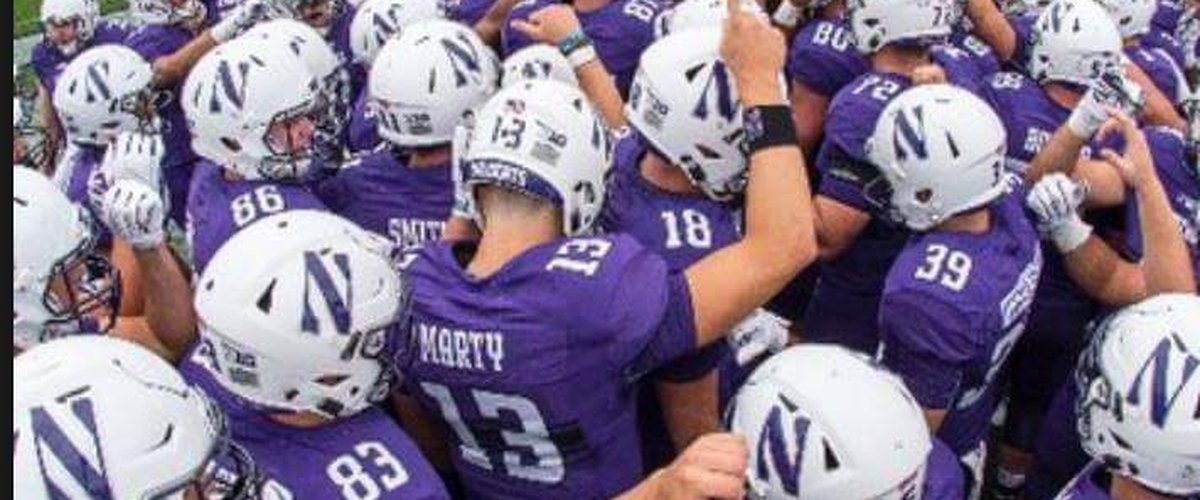 Quarterback, Clayton Thorson is back for his senior season. He has to be the man since his backups are green. Thorson is coming off a knee injury suffered in the Music City Bowl win. He needs to improve his accuracy and third down efficiency. He no longer has running back, Justin Jackson around, but has potential to fill this void in Jeremy Larkin; (84 carries, 503 yards), junior John Moten, speedy sophomore Jesse Brown and freshman Isaiah Bowser. The receivers will be young and the Wildcats can use more explosiveness in this area. Flynn Nagel and Bennett Skowronek lead the incoming receivers with 93 catches combined.
A versatile and experienced offensive line includes seven seasoned players coming back with four seniors. They should a fine run blocking unit, but needs to work on their pass protecting.
The defense will return most of their impact players on the front seven. Defensive end, Joe Gaziano had nine sacks in his 12.5 tackles for loss. Linebackers are strong with Paddy Fisher; (113 tackles), and Nate Hall. The safety position is thin, but Jared McGee will fill one spot. Corners will be manned by senior, Montre Hartage, junior, Alonzo Mayo and junior, Trae Williams. This secondary has to improve on the 250 passing yards given up on average. There also needs to be improvement on the special teams side with kickoff coverage and returns.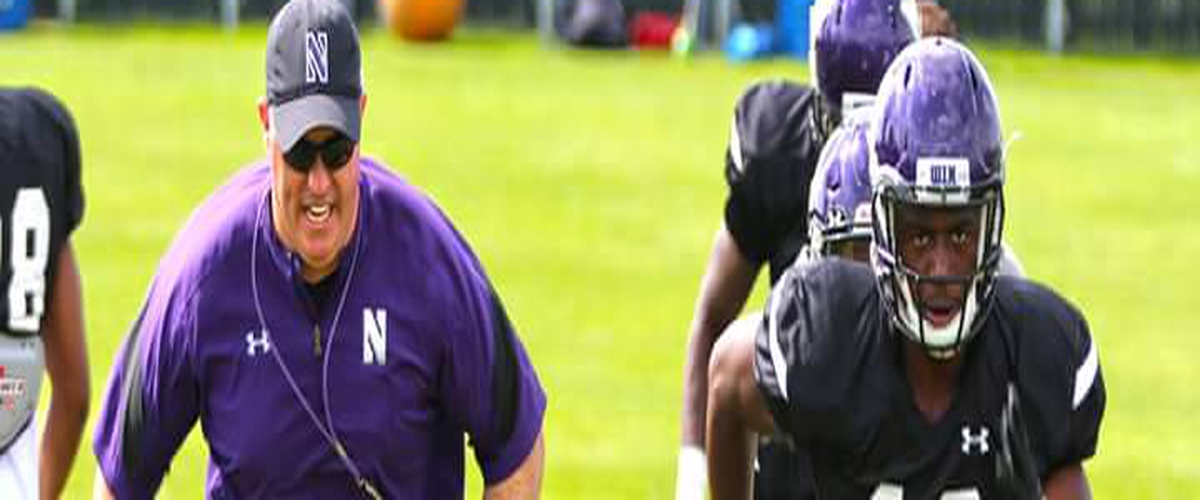 Remember the slow Septembers? Northwestern begins 2018 by visiting Purdue and host Michigan towards the end of the month. Then a tough stretch follows with a trip to Michigan State followed by home meetings with Wisconsin and Notre Dame. A good start is imperative, but they appear to be shy of ten wins with this schedule.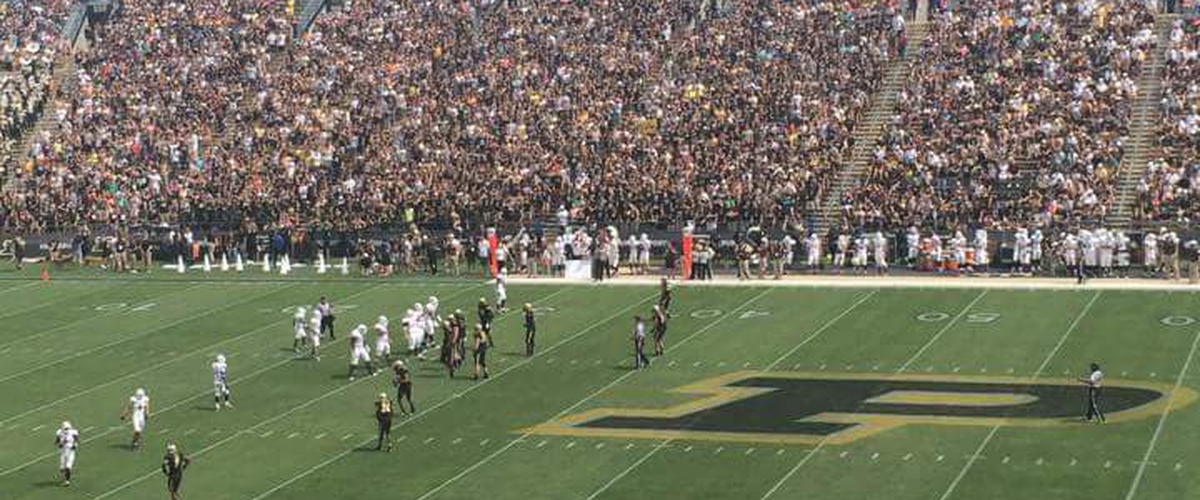 Purdue
2017: (4-5)(7-6)
Head Coach: Jeff Brohm, (2nd year)
Head coach, Jeff Brohm had a very productive first year at West Lafayette. Purdue had to be taken seriously again. They jumped from three to seven wins and gave Wisconsin a battle. The defense was key to Purdue's turnaround. A Foster Farms Bowl win over Arizona has Boilermaker fans the most optimistic since Joe Tiller roamed the sidelines with Drew Brees.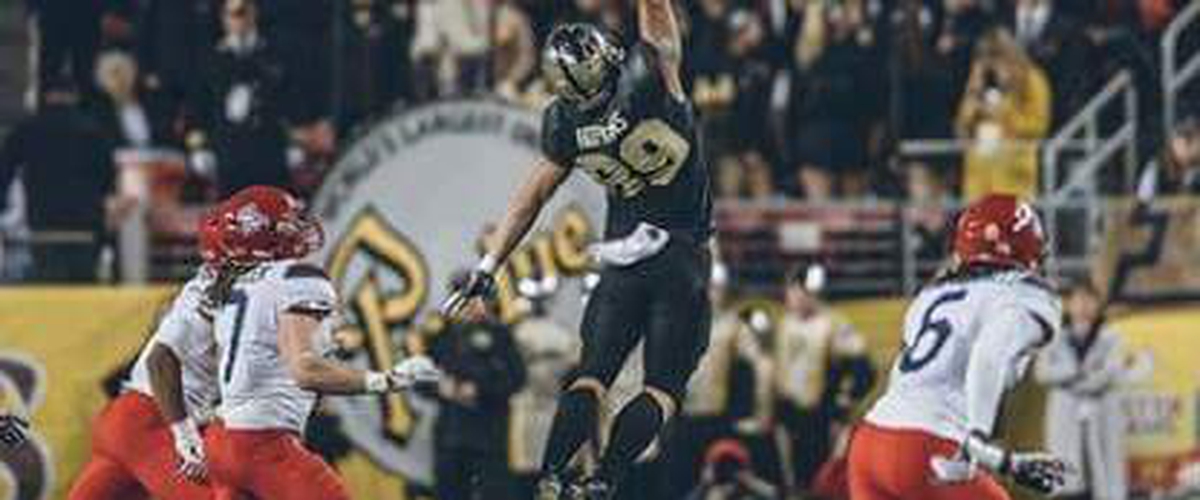 The offense was good at preventing negative plays, but was inept on short yardage situations. Quarterback, Elijah Sindelar played with a torn ACL the last few games. David Blough has plenty of experience, but is recovering from a bad ankle injury. Purdue could have the top tight end tandem in this conference with Brycen Hopkins and Cole Herdman. Receiver, Jackson Anthrop is a good possession sustainer. A four or five man rotation will be used for running back senior, D.J. Knox; (6.2 yards per carry), junior Taric Fuller and Richie Worship. Merkell Jones ripped Indiana last year with 217 yards rushing.
The offensive line could be better with honorable mention all Big Ten center, Kirk Barron. Tackle, Grant Herrmanns is back from a knee which will move tackle, Eric Swingler to the right.
Some work on defense will need to take place, particularly on the front seven and cornerback. The only players that made an impact on the defensive front returning are linebacker, Markus Bailey; (89 tackles), tackle, Lorenzo Neal; (8.5 tackles for loss) and linebacker, Derrick Barnes. Purdue will need a better pass rush to help the young cornerbacks. There are a couple of quality safeties in senior, Navon Mosley and Jacob Thieneman.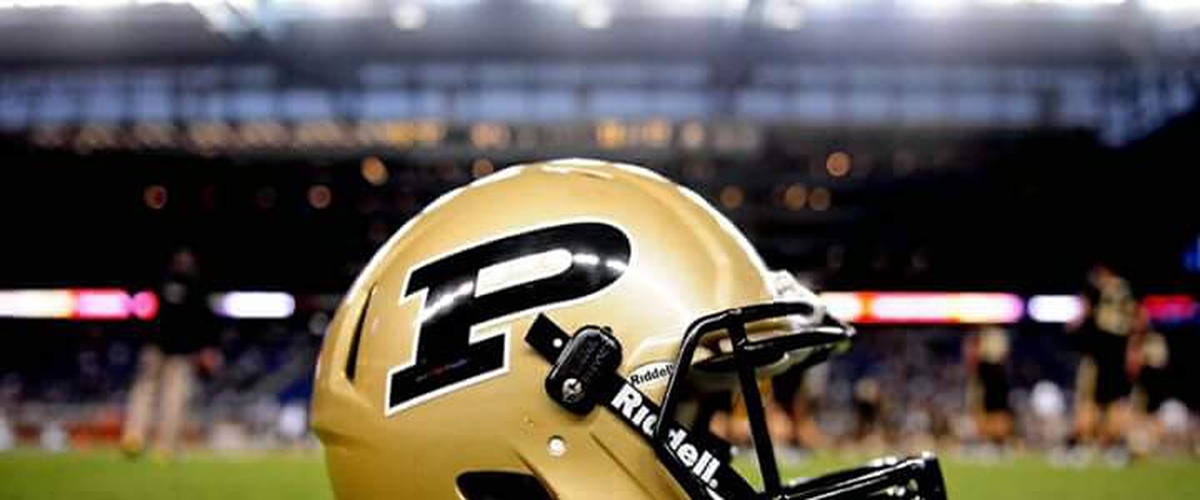 Purdue has to get out of the gates fast as they host Northwestern to start the season. The remainder of the away slate is about as reasonable as possible, for the exception of Michigan State. Another bowl appearance looks likely.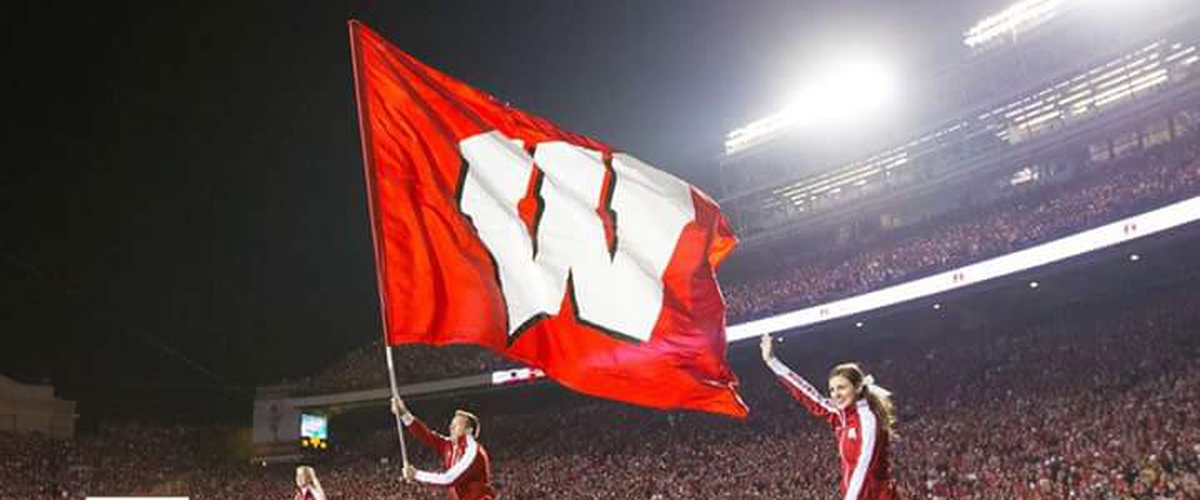 Wisconsin
2017: (9-0)(13-1)
Head Coach: Paul Chryst, (4th year) 34-7
The Badgers are reloaded to defend their West title. By in large, they dominated through their nine conference wins. When the adversity did face them, they showed their resiliency and found answers. Wisconsin will have enough to make another appearance in the Big Ten title game.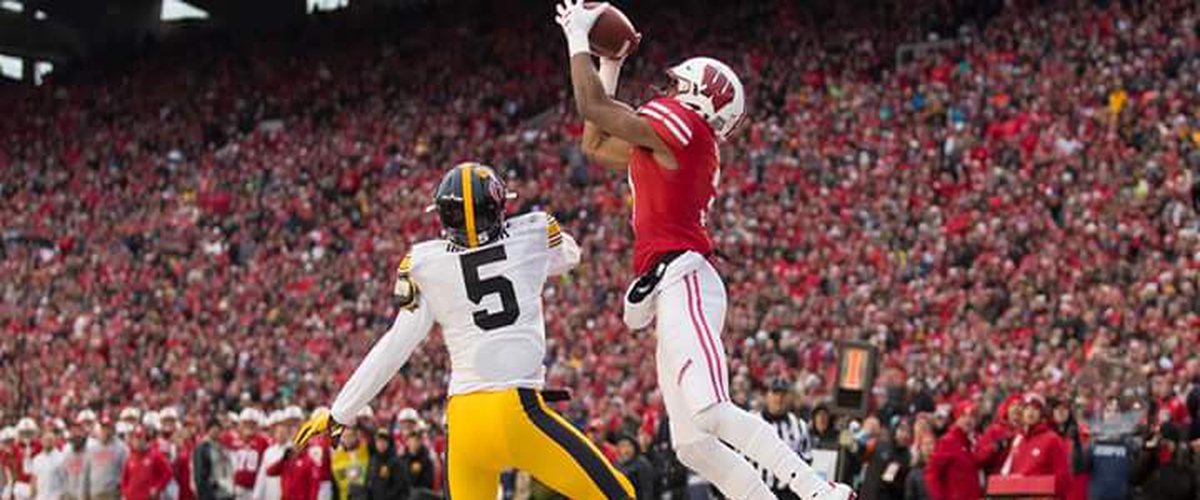 Quarterback, Alex Hornibrook begins his third season at the controls. A steady leader who usually shines in pressure situations. He is also susceptible to the pick; (15).Running back, Jonathan Taylor is back, looking to eclipse 2000 yards. Bradrick Shaw, Chris James and Taiwan Deal will back Taylor up. Everyone is back on the offensive line including All American guard, Beau Benzschawel and tackle, David Edwards. A.J. Taylor and Danny Davis combined for 57 receptions and ten touchdowns. Quintez Cephus hauled in 30 and six scores. Troy Fumagali is gone but tight end is fine with senior, Zander Neuville and Kyle Penniston.
The defensive ends and backs will need some sorting out. Two ends were lost. Sophomore, Isaiah Lowdermilk will be counted on, along with massive nose tackle, Olive Sacapolu. Linebackers look very strong with senior, T.J. Edwards, Ryan Connelly and Andrew Van Ginkel. Two safeties and two cornerbacks have moved on. Cornerback, Dontye Carriere-Williams showed some disruptive ability. The safety canidates are senior, D'Cota Dixon, sophomore Eric Burrell and redshirt freshman Scott Nelson.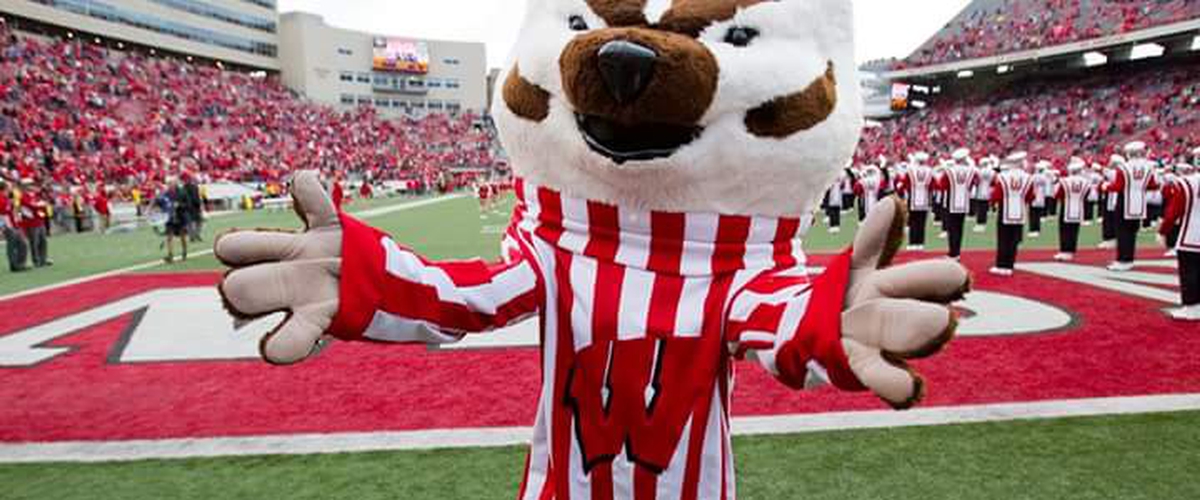 Wisconsin travels to Iowa, Michigan, Northwestern and Penn State. They will win all seven of their home games, but its hard to believe that they will run the conference table again. They will still win the West again.
Predicted Order of Finish...
1. Wisconsin (7-2)(10-2)
2. Northwestern (6-3)(8-4)
3. Iowa (6-3)(8-4)
4. Purdue (4-5)(7-5)
5. Minnesota (3-6)(6-6)
6. Nebraska (2-7)(4-8)
7. Illinois (0-9)(3-9)
Big Ten Championship...
Ohio State over Wisconsin
---