Premier League 19/20: Interesting facts and figures for each team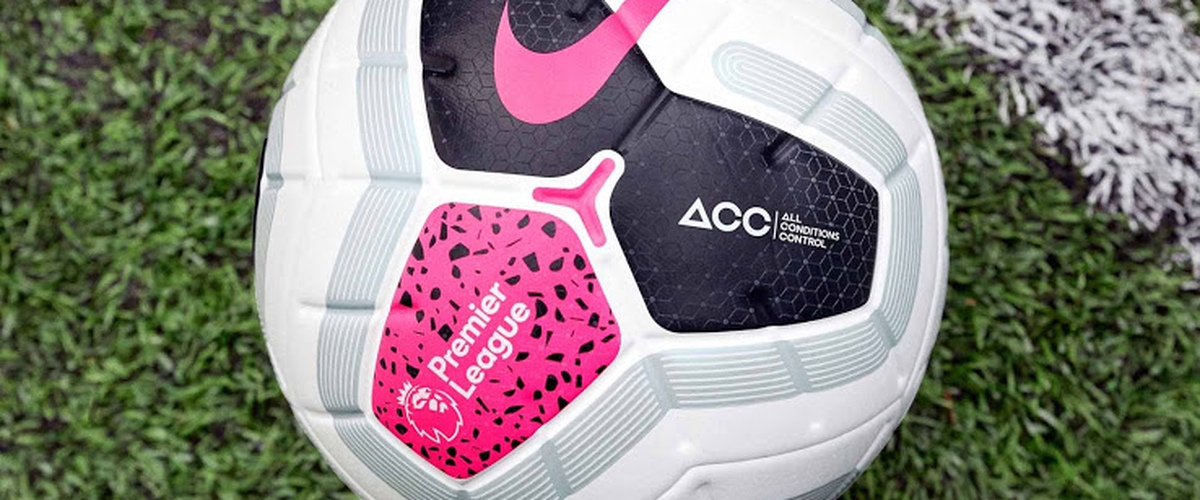 With only a month to go until the start of the new season I think it's about time we look at the teams under the microscope to see what we can expect from them this season based off of previous seasons and new additions. Also included is some interesting facts about each team.
AFC Bournemouth
1: Since Wenger left Arsenal Eddie Howe is actively the longest serving manager in the Premier League.
2: Bournemouth have conceded an average of 66 goals a season over the past 4 seasons, 5 more than any other team. They have also conceded 145 more than the best defence, Man City, in that same span.
3: Ryan Fraser created 28 big chances last season, 10 more than any other player. He also provided 7 assists directly to Callum Wilson, the most between two players.
Arsenal
1: Mesut Ozil provided 19 assists in the 15/16 season, he has only managed that same total in three seasons since.
2: Past two seasons their goalkeepers have had 11 errors directly leading to goals, the most in the league.
3: There is a stark contrast between Arsenal's home and away form. Purely off of home form they would of finished 2nd and 3rd in the last two seasons. However, they would have finished 11th and 8th purely off away form.
Aston Villa
1: New signing Wesley Moraes is the same height and weight as Virgil Van Dijk.
2: Half of Villa's first team defenders are the age of 30 or over and of those all have been relegated at least once.
3: New acquisition Jota provided 11 assists and created 45 chances from set pieces last season, more than any Villa player.
Brighton and Hove Albion
1: Since gaining promotion they have scored 12 goals fewer than any ever-present team in the league. New record signing Trossard scored 22 goals and provided 7 assists last season, in all comps, as Genk won the league for the first time in 8 seasons.
2: Glenn Murray has directly scored 36% of all their premier league goals in the last two seasons, no player has contributed more to a single team.
3: New manager Graham Potter is expected to bring a more expansive style of play to Brighton. Last season Swansea topped the Championship for passing accuracy, short passes per game, and were second in possession.
Burnley
1: They conceded 68 goals last season, 29 more than the season before.
2: They completed the second fewest passes in the league last season, most long balls and fewest shots.
3: Since being promoted their two main strikers have scored at least 9 goals each, each season.
Chelsea
1: Frank Lampard is Chelsea's first English manager in 23 years, the last being Glenn Hoddle.
2: They spent 40 million on Mateo Kovacic, who only managed 1 goal and 2 assists last season.
3: Hazard contributed 31 goals for Chelsea in the league last season, no other Chelsea player managed more than 9.
Crystal Palace
1: Luka Milivojevic was their top scorer last season with 12 goals, 10 came from the spot.
2: They were the only team in the league to gain more points away than at home.
3: Zaha completed the most dribbles in the league last season and was fouled the second most, Hazard had the most.
Everton
1: Since signing for 30 million Yerry Mina has played only 13 games.
2: Luca Digne made the most crosses in the Prem last season.
3: Since Romelu Lukaku left no Everton player has scored more than 13 goals in a season. He averaged 21 over his final two for them.
Leicester City
1: Jamie Vardy has averaged 18 PL goals over the past 4 seasons and is only 20 short of 100.
2: Wilfred Ndidi made the most tackles in the league last season.
3: James Maddison scored 3 goals from free kicks, the most, and provided the most key passes per game, 2.8, last season.
Liverpool
1: M Salah has scored the most goals in the past two seasons, 54, but has also missed the most big chances in that span, 39.
2: First time in PL history that two players from same club have won the golden boot in the same year, Mane and Salah both with 22. First time in PL history that two defenders from the same club have provided 10 or more assists each, Trent AA and Andy Robertson 12 and 11 respectively.
3: Had the best defence in the league last season, first time in 18 years.
Man City
1: Completed the most backward passes in each of the last 3 seasons.
2: Ederson was named in the PFA team of the season despite having fewer clean sheets and a worse save percentage than golden glove winner Alisson.
3: Have a net spend of 1.2 billion in the past 10 years, 500 million more than any other PL team.
Man Utd
1: A Martial had the best shot to goal conversion rate in the league last season, min 10 goals.
2: Paul Pogba scored 13 goals last season but 7 of those came from penalties.
3: They conceded 54 goals last season having averaged 31 over the three seasons prior. Also had just 7 clean sheets after averaging 18 over the three seasons prior. Mourinho said getting this team to finish 2nd in 17/18 was one of his greatest ever achievements.
Newcastle Utd
1: First time they have had 2 players scoring 10+ goals in a single season since Ba and Cisse did in 11/12 season. Both players are no longer at the club.
2: Rafa Benitez left the club over their lack of ambition and spending power.
3: The club has been on the market for over a year and a half but still has yet to been sold.
Norwich
1: The last team to concede as many goals and go up automatically was themselves in 12/13. That season they finished 12th.
2: Teemu Pukki scored 29 league goals last season for them, winning the golden boot and player of the year in the process.
3: They failed to score in only 3 championship games last season, twice as few as any other team.
Sheffield Utd
1: Most clean sheets in the Championship last season as well as fewest goals conceded.
2: This will be their 4th season in the PL since it's conception. Only participated in consecutive seasons once, 1992-94.
3: Despite being 33, Billy Sharp managed 23 league goals last season for them. His only 2 PL appearances have both ended in defeats.
Southampton
1: Had the youngest average age starting lineup last season, 24.7 years.
2: No player has scored more than 7 goals for them in the league in any of the last 3 seasons.
3: New signing Djenepo has been likened to former player S Mane.
Spurs
1: Tanguy Ndoumbele was Spurs first signing in 18 months and his transfer broke their transfer record by 30 million.
2: H Kane missed out on 20 league goals for the first time in 4 seasons.
3: Dele Alli scored 18 league goals in 16/17 season but has only managed 14 since then.
Watford Fc
1: Highest average age in the league last season, 29.7 years.
2: Finished 11th despite going 4 games without a win on 3 separate occasions.
3: Spent the third fewest on players over the course of last season.
West Ham
1: Arnautovic was their top scorer last season despite transfer speculation marring the second half of his season. He joined a Chinese club this summer.
2: Last season was their first time in top 10 in 3 years.
3: Only team in top 10 with a negative goal difference.
Wolves
1: Highest finish in the league for 39 years last season.
2: Nuno Esp Santo won manager of the month for September, first time a Wolves manager has ever won the award in the PL era.
3: Ruben Neves had an incredible season last term and is living evidence that stats can be deceiving.
---