3 NFL Week 1 Picks
After weeks of drafting fantasy teams and overreacting about an undrafted long snappers preseason performances, it's finally time for the games to matter. I have always loved football but didn't start to really care about the NFL starting until last season. Last season I began following the trends of not only my favorite team, the New Orleans Saints, but the NFL as a whole. I have listened to the Bill Simmons Podcast for years and his weekly podcast about the NFL betting odds always caught my interest. My interest in betting grew so much I would jot down the spread and over/unders for each game in my class notebook and record my picks. Once I got to the point were I felt confident enough in my understanding of how the lines worked, I made an account on Bovada.lv and placed $20.00 in my account. I told myself to start slow and make calculated risks. Don't place too much money on one prop (a prop is a wager you can place that has been predetermined by the sportsbook) and lose all my money.
My first bet was on Week 7 taking the Chiefs moneyline, meaning in order to win the bet all they had to do was win. It must be a rite of passage or something because the Chiefs ended up losing by 1 point to the Raiders. The next few weeks passed and I kept trying out different, small bets to see what would work and what wouldn't. I found what I consider to be a hidden gem in the online sports gambling domain; the "scorer of a touchdown at anytime" prop. This one particular prop took me from causal, risk averse $5 bets to putting down $80 on LeGarrette Blount to score a touchdown in the NFC Championship game to win $220. I ended up profitting $410.63 off of my original $20 investment and continue to play off of house money. This somewhat long winded anecdote is in no way saying that I am an expert at gambling, nor should it persuade you to follow any of my advice or picks. I just wanted to preface my picks and analysis with the experience and intrigue I've had in sports gambling these last 10 months. Lastly, before I go over the actual content of this post, I will be keeping track of not only these bets, but all of my bets placed this season and will update this blog as the season progresses. As the title of this post indicates, I will be going over my 3 favorite picks from Week 1 starting with what the defending Super Bowl champs.
Atlanta Falcons at the Philadelphia Eagles (-3.5) (+145)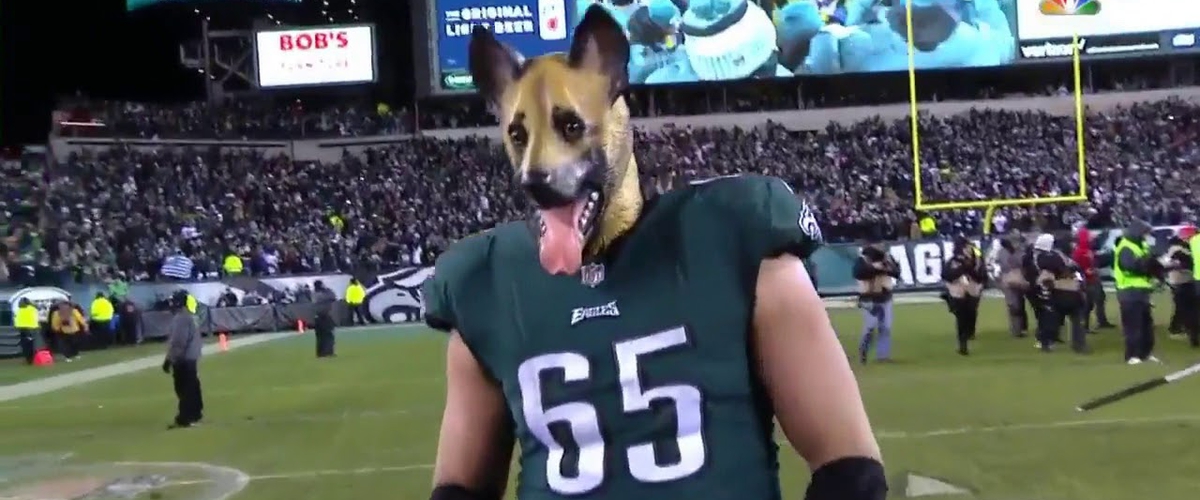 Really quick before I explain this pick, I will explain what each of these numbers means. The (-3.5) is the adjusted spread and the (+145) is the odds of the bet. Because the official Vegas line is Falcons (-1), I had to create what is called a teaser. A teaser is where you can shift the spread to create better odds for either team. (+145) basically means that the odds are 1.45/1 that the bet will happen. If I place a $10 bet, I would make back $14.50 profiting $4.50.
Philadelphia is a 1 point underdog at home against the Falcons. I haven't done the research, but for a team coming off a Super Bowl win and starting the season at home to be the underdog is pretty rare. The Eagles are no strangers to being the underdog. They were underdogs in all three playoff games they won last postseason, two of which were played in Philadelphia. They beat the Falcons 15-10 in the NFC Divisional round even though the Falcons were a 3.5 point favorite. Both teams have similar rosters to what they had when they met almost 9 months ago. I initially like the Falcons when the Eagles were favorites just 3 days ago, but now that the Eagles are underdogs, it just makes sense that this game will end similarly to their last meeting.
Tampa Bay Buccaneers (+10) at the New Orleans Saints (-115)
This bet breaks some of my rules I made for myself when gambling. One of these rules being don't bet against the Saints at home. The Saints, however, have lost each of their last 4 Week 1 match ups. Their most recent home opener on Week 1 was 2016 when they lost to the Raiders 35-34. I don't think the Saints will lose this game, but the line being this high in Week 1 between two division rivals is suspicious. The Saints are without starting Running Back Mark Ingram, who last season finished fifth in the league in rushing yards with 1,124 yards, for the first 4 weeks of the season. The Buccaneers are without their starting Quarterback, Jameis Winston, for the first three weeks of the season. Both teams are very familiar with each other. The Saints should end up winning this game, but I think it will be closer than Vegas and a lot of people think.
Los Angeles Rams (-4.5) at the Oakland Raiders (-110)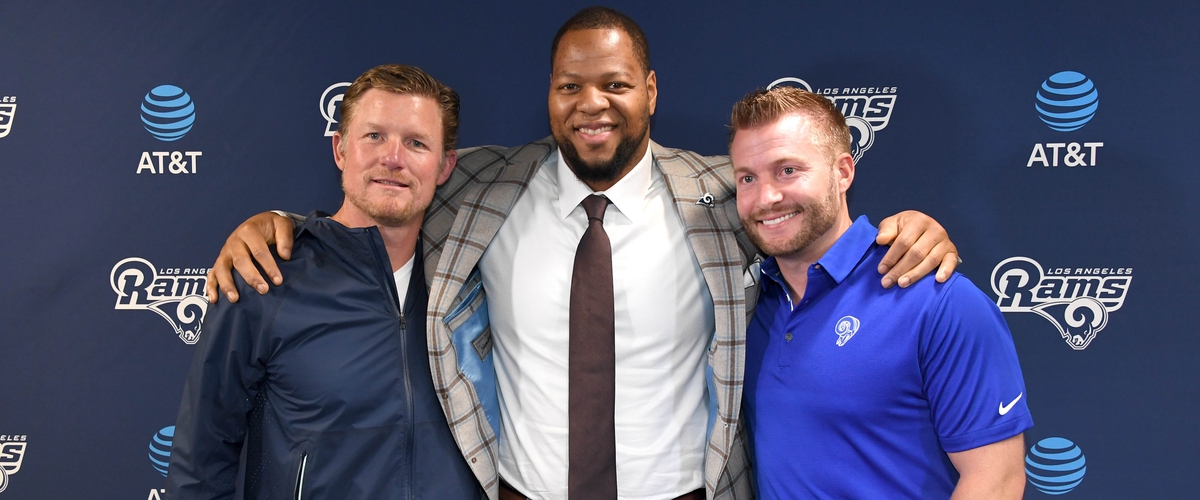 The Los Angeles Rams are one of the most hyped up teams this season after acquiring Ndamukong Suh, Brandin Cooks, Marcus Peters, and Aqib Talib, just to name a few, this offseason. The Raiders, on the other hand, just traded Khalil Mack, one of the arguably best defensive players in the league, away to the Bears on Saturday. New Raiders coach Jon Gruden is making his return to coaching after a 9 year hiatus. I think this line should be closer to the Buccaneers-Saints line at (-8) or even higher. I can't reiterate enough that the Raiders are not going to be good this year. These Week 1 picks are always tough because no one knows how these teams will play with all the differences to their rosters. The Raiders might come out and look spectacular while the Rams can start off slow after having a lot of roster turnover from a busy off-season. That being said, the Rams should steam roll the Raiders in what will most likely be one of many Raiders losses this season.
Final odds of all three picks put together: +774
---