College Football Eliminator 2017-18: Week 8
With one month left in the regular season, we still have 22 teams left in contention and 18 left to eliminate. There are six undefeated Power Five teams left from six different divisions, making for a quite easy Playoff Picture at the moment. As of right now, TCU, Miami, the Alabama-Georgia SEC Championship winner, and the Penn State-Wisconsin Big Ten Championship winner are in. Sixteen other teams remain though, and slip-ups from these teams open the door for those teams waiting their turn to see the top four. Clemson and the Bedlam Game winner are next on the list and control their own destinies.
Playoff Four
#1 Alabama - The Crimson Tide don't necessarily have the easiest path to 13-0, but they are almost expected to win out with the Iron Bowl and the SEC Championship, likely against Georgia, looking to be the toughest tests.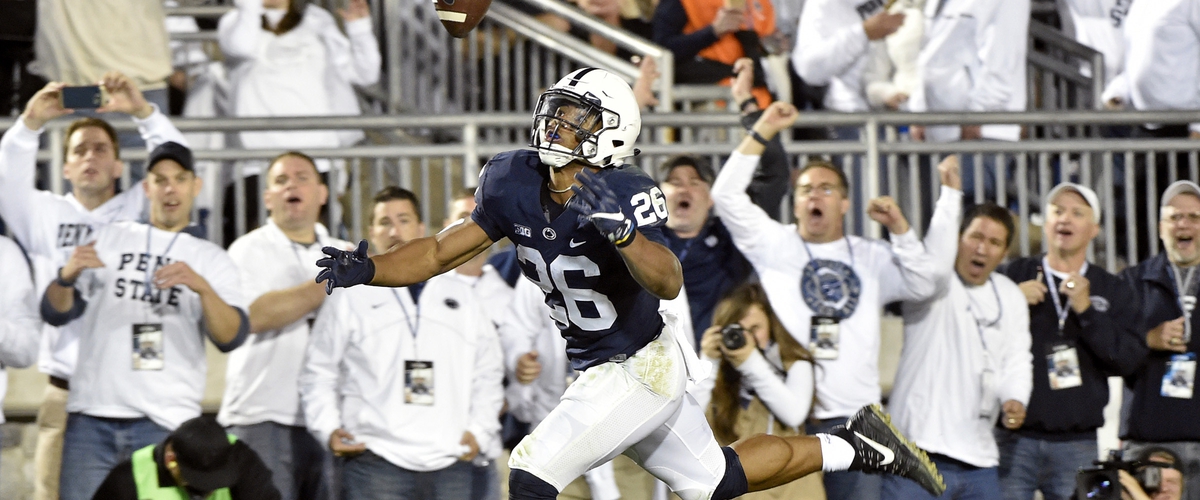 #2 Penn State - If he didn't make it clear before Saturday, Saquon Barkley wants to be your Heisman Trophy winner this year badly. With his bobbling highlight-reel touchdown catch early in the fourth quarter to put the Nittany Lions up three scores, he became the first ever Penn State player to surpass 3,000 yards rushing plus 1,000 receiving.
#4 TCU - The Horned Frogs will try to ensure they don't become another upset victim to Iowa State when they visit Ames on Saturday. If they can hold on there, they would move to 8-0 and eliminate the Cyclones from playoff contention for good.
#8 Miami - North Carolina should be a nice, easy opponent. Maybe the 'Canes will get some respect from the College Football Playoff Ranking Committee after the Penn State-Ohio State loser falls in the polls.
Outside Looking In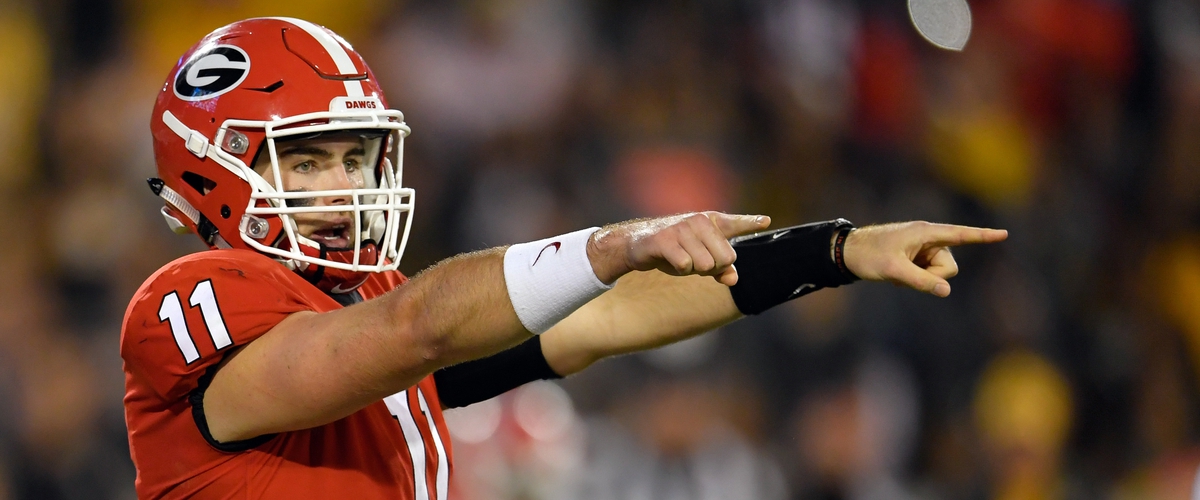 #3 Georgia - The Bulldogs look good. Like really, scary good. The way they've dominated every opponent this year save Notre Dame on the road, Florida should be an easy target for another beatdown.
#5 Wisconsin - Illinois beat Ball State and Western Kentucky...and no one else. I like the Badgers by five touchdowns.
#17 South Florida - This could be the Bulls' next-to-toughest test of the year. Houston may not be the team they were last year, but they still have a win over Arizona under their belts. South Florida, on the other hand, has dominated at home.
#18 UCF - Scheduling FCS teams don't get you much love from the committee. If only they could've played Georgia Tech earlier this year.
In the Hunt
#7 Clemson - After a heartbreaking road loss to Clemson last Friday, the Tigers have an unusual predicament. They've used their "mulligan" awarded for winning the National Championship last year, and now must win out to make the playoff for the second year in a row. Georgia Tech visits this weekend.
#16 Michigan State - With Michigan losing to Penn State, it's a three-way push for the Big Ten East between Penn State, Ohio State, and the Spartans. If it weren't for their first-half defensive meltdown against Notre Dame, Michigan State would have a little more wiggle room.
#14 NC State - Almost everyone counted out NC State after their season-opening loss to South Carolina. Now, their game with Clemson basically decides who goes to the ACC Championship Game. They face Notre Dame on Saturday, another huge eliminator game. Hopefully the weather is a bit nicer than last year (it won't.)
#9 Notre Dame - After a beatdown of USC this week, Notre Dame is back in the playoff race for real. Their game with NC State this weekend (see above) will almost certainly be an elimination game for both teams, and it looks as though the train will keep rolling in South Bend based on how they've dominated lately.
#6 Ohio State - The Buckeyes get Penn State at home this year, which is lucky for them considering how great the Nittany Lions have played at Beaver Stadium over the past two seasons. Ohio State already has one home loss, and they haven't lost twice at home in one season since 2011.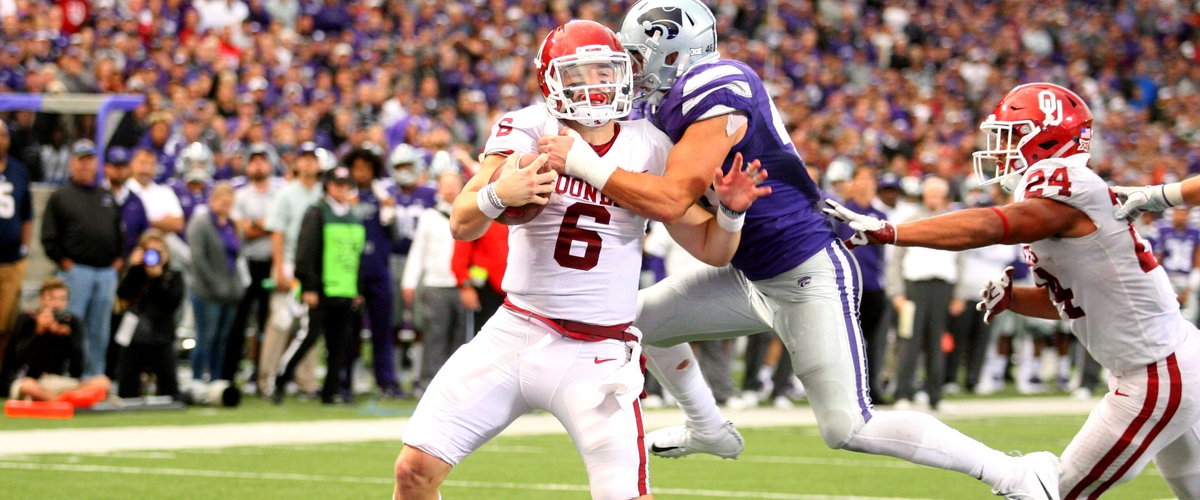 #10 Oklahoma - Baker Mayfield slang the rock for over 400 passing yards against Kansas State on Saturday, quietly stating his case for Heisman in the process, but he needs some help from the defensive side.
#11 Oklahoma State - Sure, Texas is the best four-loss team in the nation, but they have four losses nonetheless. A top-ten team shouldn't have to take a 3-4 team into overtime to skate by.
#13 Virginia Tech - A two-touchdown loss to Clemson makes sense. Rebounding from that loss, they annihilated North Carolina, as expected. This week they get this year's tougher side of Tobacco Road--Duke.
#12 Washington - One thing the Cougars can hang their hat on this season is their defense. 74 points allowed over a seven-game span is ridiculous for the PAC-12. They will have to shut down Josh Rosen and the UCLA spread-offense this week if they want to stay in the playoff race.
#15 Washington State - Road trip to Arizona this week shouldn't be an issue on paper, but Arizona have one three straight and are hoping to clinch bowl-eligibility for the first time since 2015.
On the Fence
#19 Auburn - The Tigers get a bye this week to prepare for their last road trip of the year to College Station to take on Texas A&M the next week, then must make a three-game home-stand, with Georgia, Louisiana-Monroe, and Alabama on the schedule. Win all four: make SEC Championship Game and have a real chance at the playoff. Lose any of the four: Out.
#25 Iowa State - If the season ended today, TCU and Iowa State would be headed to the newly-implemented Big 12 Championship Game. The problem? They play each other this week in Ames and one has to lose. If that loser is TCU, the teams could stay the same and both would have a serious playoff shot heading into Conference Championship Week. If the loser is Iowa State, they fall out of playoff contention completely and TCU likely plays a team from Oklahoma in the 'Ship for a playoff spot.
#20 Stanford - The Oregon State football team is heading in a downward spiral, and Stanford should get an easy road win come Thursday night before their tough final stretch. If not, they're out.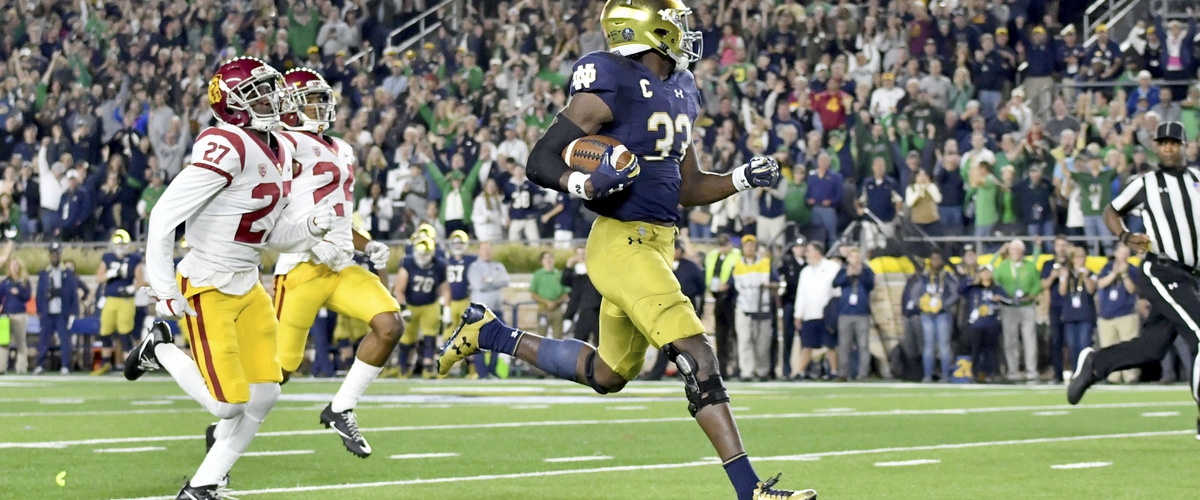 #21 USC - PAC-12 after dark is my new favorite thing. 10/10 Would recommend to a friend! The Trojans travel to Tempe to tussle the Sun Devils Saturday and you best believe I'm watching. A loss means the Arizona teams fight for the PAC-12 South title and USC goes to the Holiday Bowl, thanks to their embarrassing stumble against Notre Dame.
Notable Eliminated
Arizona - You can't lose to Houston and expect to make it in. Didn't think I had to clarify that one, crazy Wildcat fans.
Georgia Tech - Miami would have to lose two ACC games for the Yellow Jackets to have a chance at the division and the conference.
Michigan - With the Big Ten East as close as it is, losses to Michigan State and Penn State won't cut it.
Stanford - Although Stanford lead the PAC-12 North, the San Diego State loss did the Cardinal in automatically.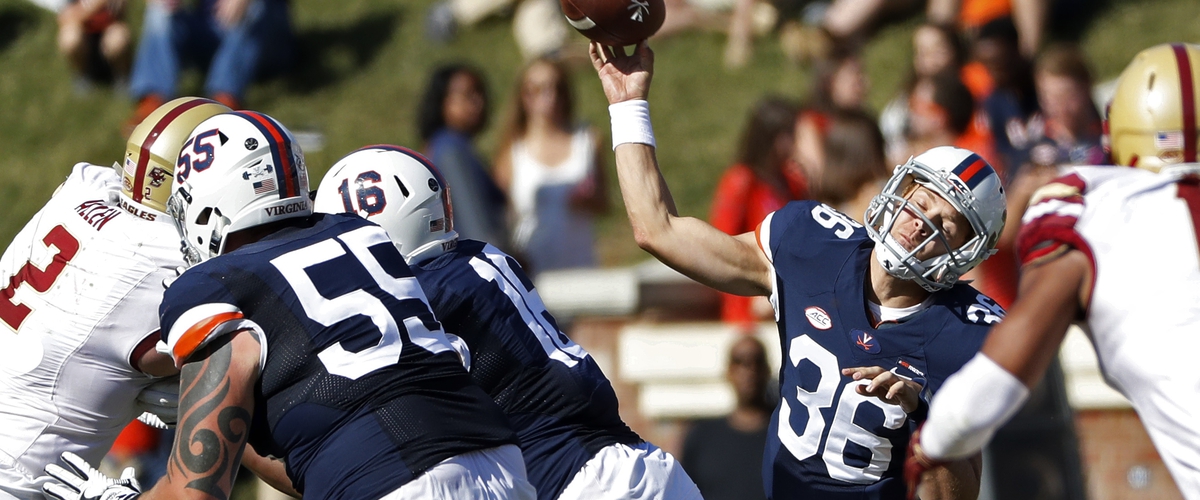 Virginia - Kudos to the Cavaliers for getting as far as they did in the Eliminator this year after a 2-10 showing last year. Also, best uniforms of the year hands-down.
West Virginia - There's no room left for West Virginia in the tight Big 12 race, with TCU ensuring the Mountaineers won't get a CG spot.
100 Others!