What does Dak Friendly mean, for Dak Prescott?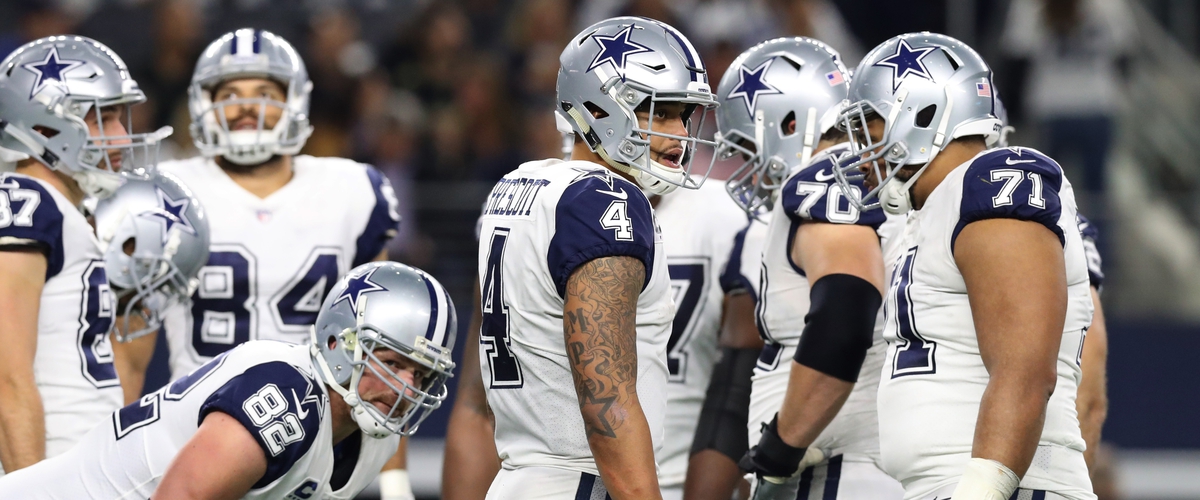 The Firm of Jones and Jones and Garrett started a mission for themselves at the commencement of this current off-season; create a "Dak Friendly" offense. After Dak Prescott's confidence-damaging sophomore campaign, Dallas Cowboys Coaches felt obligated to formulate a pro-Dak system. What is a pro-Dak system? Well, here are some of the few hints that have been recently dropped by Cowboys brass,
"I think it's an offense that lets him be unpredictable," Jones said. "It gives him the best way to be hard for the defense in the sense of game planning for him. I'd certainly love for him to be able to hurt them from the pocket. We'd love for him to be able to hurt them on the run, and to run."
"Some of the college stuff needs to be thought about here. That's a big part of the conversation that's going on [among staff]."
Dallas Cowboys Fan Page published news about rumored secretive inside conversations between Jason Garrett and Dak Prescott. Here is our reporting,
"There are rumors inside the organization that Dak Prescott is pressing Head Coach Jason Garrett for a "Carolina Panthers" type of offense. If true, It's now becoming more obvious that Dak Prescott wants to use his legs more, and use his arm less. Now, If true, I don't know if Garrett is on board with this. However, I do know that just recently, Jerry Jones said they were exploring "college stuff" to plug into the offensive scheme."
This is all coming after Jerry Jones; all but promised Prescott an "extraordinary" contract. I try to be as impartial as possible, but I thought (basically) promising Prescott a huge contract extension, was flat-out ridiculous. The truth is, the Cowboys have no clue what they have in Prescott. Perhaps wait and see how his third season unfolds before we start handing him the keys to the (expletive) mansion. It's simple, one-hundred-million dollar quarterbacks need a great arm. If he's not wanting to use his arm and go straight to simple (established as worthless in the NFL) college stuff, then he's not worth one-hundred- million dollars.
Dallas Cowboys Head Coach, Jason Garrett, had this to say about Prescott, recently,
"He can improve in every way," Garrett said. "In every aspect of the position, he has to improve. Again, he would be the first one to tell you that. He has a lot of good experience early on in his career. If you look at the track record of big-time quarterbacks in this league, in the history of the league, not many of them play and have the success that he has had in the first couple of years in their career, first rattle out of the box, as rookies.
"He has done a lot of really good things, but he could improve in every aspect of his game – his understanding of what we're doing, his understanding of what the defense is doing, and how they fit together. Physically, he can get better, the way he gets away from the center, his mechanics in the (shotgun), his decisiveness, his decision-making, all of those things can get better and they will get better."
Any fool can run into a defender. And, not to put Dak down, but how long would he even last in one of those kinds of systems? He's a solid guy, but he's not Cam Newton solid. I believe Cam Newton is the only quarterback I've ever seen take hits the way he does, and continuously comes back for more. I just don't see Dak being able to handle that kind of punishment. He needs to stay in a more pro-style system, and he needs to develop. If he doesn't improve soon, nix him.