Redskins run out of gas in KC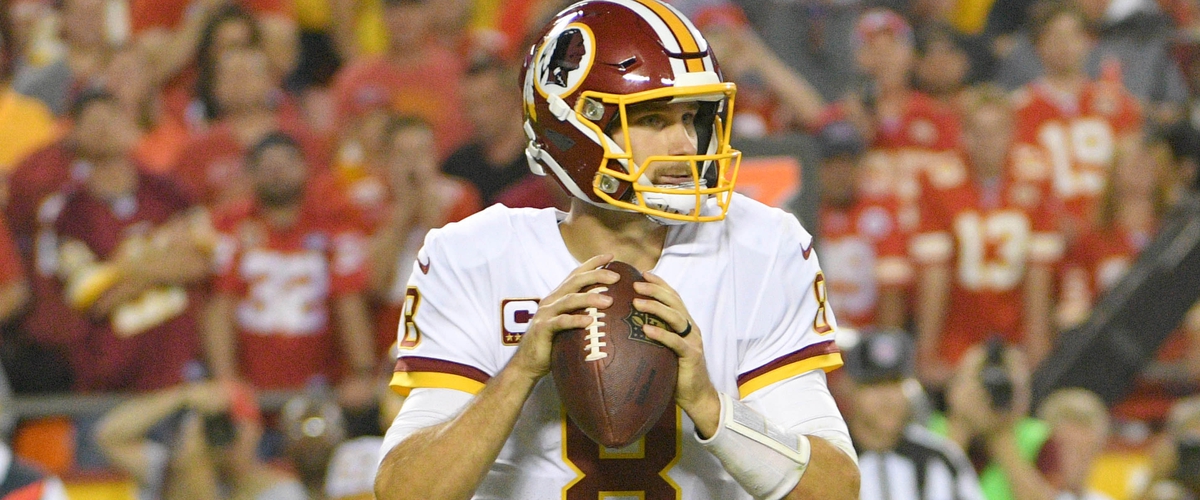 The Redskins started fast. Under the bright lights on Monday Night Football in a tough Arrowhead atmosphere the Redskins jumped out to a dominating 10-0 lead. Through a quarter and a half Washington could do no wrong. Dialing up the right blitzes and defenses to counter a powerful and gimmicky Chiefs offense. Kirk Cousins was incredible, arguably his best game as the Redskins signal-caller--much like his impeccable game in Detroit last year, the Redskins defense let him down.
The 28-year-old quarterback went 14-for-24 for 220-yards, tossing a pair of touchdowns, and lead the Redskins in rushing picking up 38-yards on the ground. The stat line does not indicate one of the gun-slingers best games but the way he took it over in real time, did. For the first time, Kirk Cousins took the game over and did not let Washington down--his wide receiver Josh Doctson dropped a perfectly thrown would-be game-winning touchdown. The Washington offense scored 20-points while only being on the field for 22-minutes.
The Redskins defense grew thin after stars like Josh Norman, Zach Brown, Jon Allen, Montae Nicholson, Kendall Fuller, Deshazor Everett, Quinton Dunbar, Mason Foster, and Martrell Spaight all spent at least some time nursing injuries on the sidelines. After giving up 7-first half points, the Redskins unraveled in the second half. It was almost like they forgot how to tackle--they also needed woeful corner Bashaud Breeland to step up and make some plays, instead he made everything worse. The Redskins defense all-in-all did a good job given the context of an amazing offense, a tough road game, and all the injuries letting up just 23-points is a good sign moving forward. Although the score indicates Kansas City scored 29-points, a last-play debacle by the Redskins offense allowed a garbage time touchdown on a failed pitch-play.
The Redskins head into their bye week at 2-2, including a huge home win over a tough Raiders squad, and follow up the bye week with a lowly 49ers team. Through a quarter of the season, it is impossible not to feel better about this team than you did 4-weeks ago.
Final: 29-20, Kansas City,.
---