Who Ate It: 2019 Week 17, Part 2
Who Fed It And Who Ate It was broken into two installments this week. Part 1 were capsules of each playoff team. Part 2 will be about what happened on Black Monday and beyond.
With the conclusion of the regular season comes Black Monday, the traditional day of dismissal and termination of head coaches and executives whose results did not meet expectations. We'll cover those who got pink slips a little later, but a couple moves (or non-moves in one instance) stand out on their own.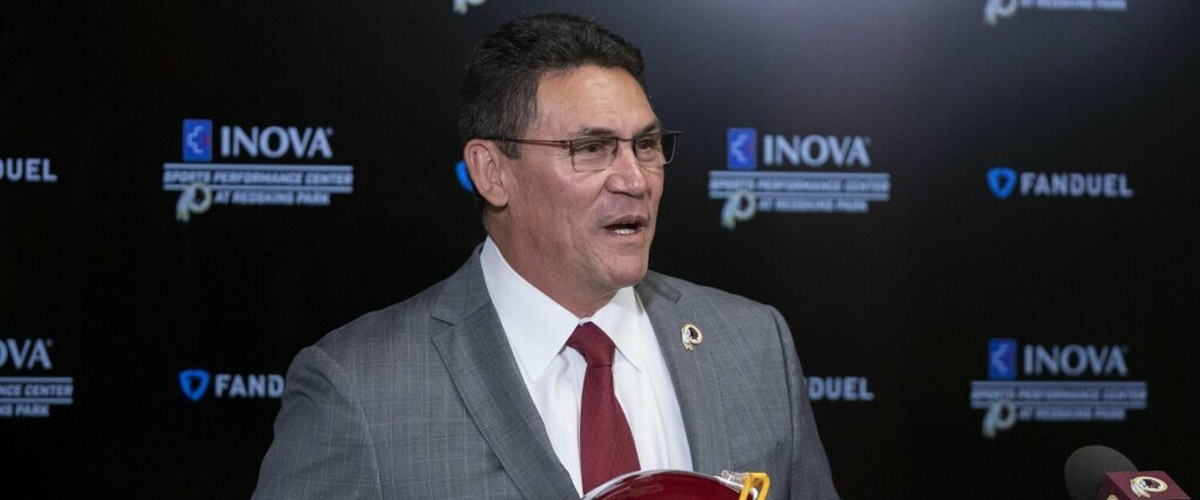 The Washington Redskins hire former Carolina Panthers head coach Ron Rivera to fill their vacancy, but not before showing team president Bruce Allen the door The rumors on Saturday about Allen being either fired from the Redskins outright or at least stripped of his duties as head of football operations must have been serendipity for the fans of the Burgundy and Gold. Allen has been the only constant (save owner Daniel Snyder) in the last decade of Redskins football, which has been one of, if not the worst stretches in franchise history. For years, the Redskin faithful have pined for Allen's ouster, and a precipitous drop in live attendance at FedEx Field beginning in 2018 finally made it a problem too big to ignore. With Washington essentially at rock bottom, Snyder is left trying to clear off a new foundation from the rubble that is the franchise's reputation. He needed to make a hire that would give the Redskins credibility, someone who is respected in league circles and will be the best bet to turn the fortunes of the 'Skins around. Enter Rivera, whose resumé boasts a 76-63-1 regular season record, four playoff berths, three NFC South titles, and 2015 NFC championship. Granted, Rivera's Panthers were on the losing end of Super Bowl 50, but he has led a team there. It has been reported that Rivera will have final say over personnel matters, and it is not known at this time if he will have a general manager working in such a capacity or if Rivera will wear both hats as the czar of Redskins football. As positive as the Rivera hire is, fans of Washington approach this change with guarded optimism at best and cynicism at worst. And that is due to the reputation of Snyder. For twenty years, he has been so keenly focused on maximizing revenue that he has treated Redskins fans for granted. Plus, he has interfered in player personnel matters from time to time, often to the detriment of the team. After watching his team degrade to this point, will Snyder leave football matters to football people? And will he remain patient as Rivera builds a new culture in Ashburn? Because of his past, Snyder will not get the benefit of the doubt. But if he has learned that his way hasn't worked, then maybe, just maybe, the Washington Redskins can rebuild and make a comeback. But only time will tell.
Jacksonville Jaguars owner Shad Khan has decided to retain head coach Doug Marrone and general manager Dave Caldwell After EVP of football operations Tom Coughlin was sent packing, the futures of the brain trust left behind were certainly in doubt. But in a move that took many aback, Khan made the unfamiliar (and possibly unpopular) decision to retain Marrone and Caldwell for 2020, content with cutting out Coughlin being sufficient to be rid of an organizational cancer. And there can be a case made for holding onto Caldwell. If one wants to assign blame to the GM for an inability to retain free agents, then he gets the credit for finding the talent in the first place. Had it not been for Coughlin's poisonous presence, there's a better chance for a few of those homegrown talents to stick around. But giving Marrone a lease on life is a head scratcher. The Jaguars have gone 11-21 since their Cinderella playoff run in 2017. In that time, the offense has been putrid, ranking in the bottom quarter of the league in yards, with the defense now deteriorating thanks to the loss of high end talent like CB Jalen Ramsey. Plus, Marrone was hired by Coughlin, so it stood to reason that the head coach's days in Duval we're numbered. However, Khan has remained steadfast in giving his football people room to operate and patient despite wails from the fan base seeking change. Previous head coach Gus Bradley was given a fourth year despite a 12-36 record, which is unheard of this day and age. Yes, Bradley was fired midway through that next season, but Khan erred on the side of caution, preferring to change direction one year too late as opposed to one year too early. And given the hamster wheels some teams finds themselves on every three years, why not try something different? It will remain to be seen if Khan's patience will be rewarded, and if it is, perhaps a new trend will take hold. (Sigh) A boy could dream.
Ok, who bought it?
Freddie Kitchens & John Dorsey, Cleveland This is ridiculous. Granted, Kitchens being shown the door was no surprise. His team looked badly undisciplined, QB Baker Mayfield significantly regressed in his sophomore campaign, and, quite frankly, Kitchens was out of his depth as a head coach. A few more seasons in the associate ranks will do him some justice. But the firing of Dorsey makes no sense. Of course this season was a massive letdown, and Dorsey has a history of being a hardass with his employers, but for owner Jimmy Haslam to let Dorsey walk? A noted football talent evaluator and procurement expert, something this franchise hasn't seen since its rebirth, ran out the door after two seasons? Watching Haslam tear everything down every 12 to 24 months must be upsetting to Browns fans, who are decidedly sick of losing and are aware this way isn't working. So, with the Browns, here we go again.
Pat Shurmur, New York Giants Now this was not going to be an easy job; rebuilds rarely are. But is two years really long enough to know that a head coach is a bad fit? Then, after two years, posting a 9-23 record, the exact same mark he left when Cleveland canned him, it may be safe to conclude that Shurmur is better suited as an offensive coordinator than in charge of the whole show. But this has to reflect bad on general manager Dave Gettleman, who picked Shurmur as the coach to steer the Giants ship through those rocky rebuilding waters.
Jason Garrett, Dallas It was clear to everyone watching the NFL that Garrett was coaching his final season with the Cowboys.... Except for the guy who signs his check. Both Jerry and Stephen Jones met with Garrett multiple times since their season met a discouraging end. Because of those meetings, fans were fearing that Jerry Jones wouldn't pull the trigger on moving on. Garrett had a pretty good run, going 85-67 over a 9 1/2 year run, posting only one losing season but 4 8-8 campaigns. But after a decade at the helm, it's likely that he lost the players' attention. Every coach has a shelf life, and it's possible Garrett hit his expiration date. That leaves the Jones clan left to hire a new head coach, with Garrett left to ponder his future.
---