Fuller's Final Packers 53-Man Roster Prediction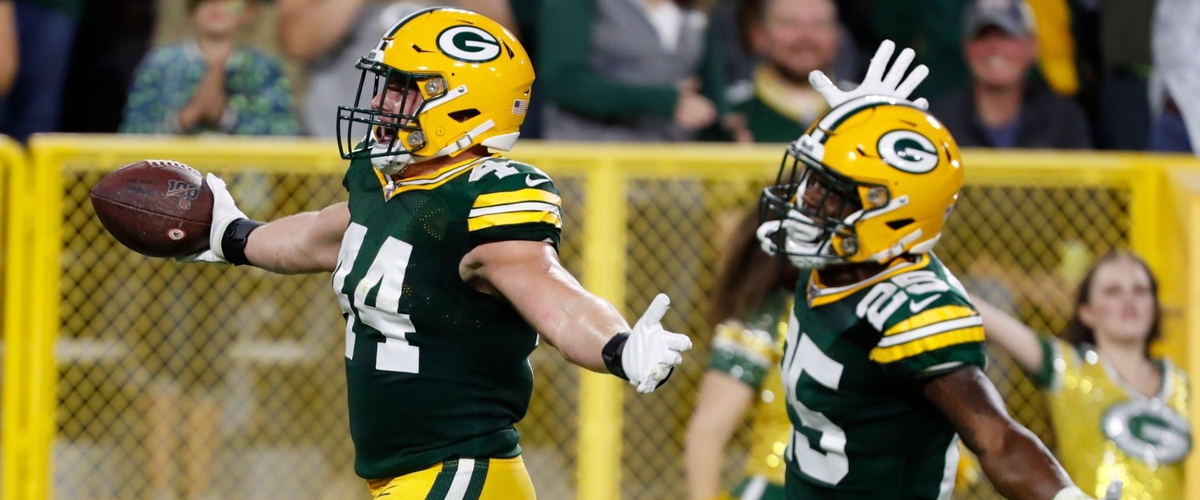 Final cuts are tomorrow. Hundreds of bubble players are going to lose their jobs, a bunch of veterans will be surprised and all 32 teams will be scrambling to see who's available to fill out their final spots on both the active roster and their practice squad. While tomorrow is arguably the most stressful day for NFL players and their employment status, it's a very exciting time to be a fan. Green Bay has a lot of the pieces put together, but there are still certain position groups that could provide major surprises for all of us, including Inside Linebacker, Safety and Wide Receiver. Last night's victory over Kansas City provided some good highlights and hopefully enough intel for the Packers' coaching staff to make the best-informed decisions when it comes to trimming the enormous training camp roster down to 53. While I can only guess, I'll do my best to get into the mindset of Brian Gutekunst & Co. to best estimate who's lucky enough to still be wearing the green and gold come Thursday's season opener in Chicago.
Quick note: at the time of writing this article, these players have ALREADY BEEN CUT: WR Malik Taylor, WR Teo Redding, T Gerhard de Beer, C Dejon Allen, DE Deon Simon, OLB Brady Sheldon, CB Jocquez Kalili, CB Nydair Rouse, CB Jackson Porter and S Tray Matthews
QB (3): Aaron Rodgers, Tim Boyle, and DeShone Kizer
Missed the cut: Manny Wilkins
Here's Why: Aaron Rodgers is a Packer for life. Tim Boyle has simply looked better than DeShone Kizer across all four preseason games, so he's my QB2. While I'd rather have a veteran sitting behind Rodgers, I'm not sure Gutekunst has the guts to bring in a new QB to the mix at this point. Manny Wilkins can make the roster if Green Bay flips Kizer for a draft pick or some other compensation, but unless Gutekunst's balls grew bigger overnight, Wilkins sits as a great practice squad candidate.
RB (3): Aaron Jones, Jamaal Williams, Dexter Williams, and Danny Vitale
Missed the cut: Tra Carson and Keith Ford
Here's Why: Aaron Jones is the clear starter and at this point, Jamaal Williams is the undisputed RB2, which is probably his most natural role. Dexter Williams has struggled with fumbling and dropping passes in camp, but his natural talent and potential (some of which was flashed last night against Kansas City) should guarantee him the third Running Back spot over Tra Carson, who's played decent reps in the preseason but hasn't flashed anything more than roster-bubble potential. Keith Ford just simply isn't good enough to make the roster, and it's unsure whether he's worth keeping on the practice squad, considering how many young backs will be available to add after tomorrow.
FB (1): Danny Vitale
Missed the cut: Malcolm Johnson and Tommy Bohanon
Here's Why: When healthy, Danny Vitale's pass-blocking and special teams skills make him active roster-worthy. Malcolm Johnson's shoulder injury should warrant an injured/waived roster move, and according to Sports Illustrated, Tommy Bohanon has already been cut.
WR (7): Davante Adams, Geronimo Allison, Marquez Valdes-Scantling, Jake Kumerow, Equanimeous St. Brown, Darrius Shepherd, and Trevor Davis
Missed the cut: J'Mon Moore and Allen Lazard
Here's Why: Davante Adams is an All-Pro, and Geronimo Allison, Marquez Valdes-Scantling and Jake Kumerow should all see a good amount of targets during the regular season. It gets a lot interesting behind those four, as Equanimeous St. Brown's talent is warranting of a WR5 spot but his high ankle sprain might keep him out up to six weeks, which is borderline warranting of a PUP designation. Assuming they don't put him on the PUP list, that should leave two bench spots open behind St. Brown. Darrius Shepherd and Trevor Davis have simply outperformed J'Mon Moore and Allen Lazard in the preseason, especially during the final two games. Both Moore and Lazard would be excellent practice squad candidates too.
TE (4): Jimmy Graham, Marcedes Lewis, Jace Sternberger, and Robert Tonyan
Missed the cut: Evan Baylis and Pharoah McKever
Here's Why: Here's Why: Jimmy Graham will start, Marcedes Lewis should see TE2 reps (especially in run sets) and rookie Jace Sternberger should see TE3 reps, plus extra reps in special receiving packages. Robert Tonyan's big play and special teams abilities should be enough to warrant a fourth Tight End on the active roster. Evan Baylis didn't do anything over the past month to prove he's deserving of active roster consideration, and according to the Milwaukee Journal-Sentinel, Pharoah McKever has already been cut.
OL (9): David Bakhtiari, Lane Taylor, Corey Linsley, Billy Turner, Bryan Bulaga, Elgton Jenkins, Justin McCray, Alex Light and Lucas Patrick
Missed the cut: Adam Pankey, Cole Madison, Anthony Coyle, and Yosh Nijman
Here's Why: The starting Offensive Line should look like this: David Bakhtiari at Left Tackle, Lane Taylor at Left Guard, Corey Linsley at Center, Billy Turner at Right Guard and Bryan Bulaga at Right Tackle. Rookie Elgton Jenkins should serve as the "sixth man" of the O-Line, seeing the first serving of backup reps at both Guard spots and Center as well. Justin McCray is good enough to be a backup Guard and Right Tackle who can step in and start following injuries above him on the depth chart. Those seven I feel confident about, but the rest of the bench I'm not so sure about. Alex Light held his own at Left Tackle and at times other positions on the line, so he may have won a job over the past month. Lucas Patrick showed a bit more talent than Adam Pankey to me, so he gets the nod for me. Cole Madison just isn't ready yet after missing all of last year, and a year on the practice squad should do him good. Anthony Coyle has already been cut, according to the Milwaukee Journal-Sentinel, and Yosh Nijman needs a year on someone's practice squad before being considered for an active roster spot.
DL (5): Kenny Clark, Dean Lowry, Montravius Adams, Kingsley Keke, and Tyler Lancaster
Missed the cut: Fadol Brown, James Looney, and Olive Sagapolu
Here's Why: Kenny Clark is an All-Pro lineman, and Dean Lowry and Montravius Adams clearly won the other two starting spots on the line. Kingsley Keke made a couple explosive plays against Kansas City last night, including a sack, and he should see backup reps on the outside of the line. Tyler Lancaster showed his worth last December and in camp this year, and he'll be the backup for reps on the inside of the D-Line. Fadol Brown and James Looney simply didn't do enough to warrant active roster consideration, and Olive Sagapolu probably needs a year on someone's practice squad before becoming talented enough to make a 53-man.
OLB (4): Preston Smith, Za'Darius Smith, Rashan Gary, and Kyler Fackrell
PUP List (1): Greg Roberts
Missed the cut: Randy Ramsey, James Folston Jr. and Markus Jones
Here's Why: Preston Smith and Za'Darius Smith are the clear starters on the outside, and the multi-positional first-round pick Rashan Gary will need a bit of time to learn behind the two vets, serving as an "OLB3." Kyler Fackrell tallied 10.5 Sacks in 2018, and Green Bay needs proven pass rushers. Brian Gutekunst already placed undrafted rookie Greg Roberts on the PUP list, so he'll technically be a roster member for at least six weeks of the regular season. Randy Ramsey, James Folston Jr. and Markus Jones are leagues behind talent-wise, and Green Bay won't be worrying too much if they land on someone else's practice squad.
ILB (4): Blake Martinez, Oren Burks, Ty Summers and James Crawford
Missed the cut: Curtis Bolton
Here's Why: Blake Martinez is an All-Pro Inside Linebacker. Oren Burks, despite all the struggles since being drafted last year, is still the second-best option on the depth chart. Ty Summers wasn't seeing as many reps as James Crawford and Curtis Bolton in camp, but his explosive 75-yard Interception returned for a touchdown could easily be enough to make the active roster as a seventh-rounder. Crawford showed special teams skills last season and was all over the field making tackles in the last two preseason games, so he should earn one of the last spots on the active roster. Bolton, the undrafted rookie, was on track to potentially win one of the bubble spots before injuring his knee last week. More than anything, this position group needs reinforcements ASAP - just like last year at this time.
CB (6): Jaire Alexander, Kevin King, Tramon Williams, Josh Jackson, Tony Brown, and Ka'dar Hollman
Missed the cut: Chandon Sullivan and Kabion Ento
Here's Why: Jaire Alexander is undoubtedly the CB1. If healthy, Kevin King should be the CB2. Tramon Williams is far past his prime, but his experience and remaining talent makes him the third-best corner in camp. Josh Jackson, despite plenty of struggles during his rookie season last year, has the zone coverage ability and all-around potential to warrant CB4/5 reps. Tony Brown is simply a grinder, and his press coverage alone should guarantee a bench spot. Ka'dar Hollman has shown better overall coverage skills than Chandon Sullivan, although the latter would make an excellent practice squad candidate. Kabion Ento is a converted Wide Receiver who is a long ways away from playing in a regular season game for any NFL team.
S (4): Adrian Amos, Darnell Savage, Raven Greene, and Ibraheim Campbell
Missed the cut: Natrell Jamerson and Will Redmond
Here's Why: Veteran Adrian Amos and first-round rookie Darnell Savage are the two starting Safeties, with the former playing more in the box and the latter sitting back more as a ball-hawking coverage back. Raven Greene demonstrated hard-hitting ability on special teams and as a backup last year, and somehow he's now the third-best Safety in camp, thus guaranteeing a roster spot. Ibraheim Campbell has the edge for the fourth Safety spot, but his ACL recovery still isn't complete and he should begin the season on the PUP list, leaving a backup spot to Natrell Jamerson or Will Redmond following the finalization of the 53-man. Between the two, I've seen Jamerson give up bigger plays and Redmond might have the edge on special teams, so I'd put my money on the latter.
ST (3): Mason Crosby (K), JK Scott (P), and Hunter Bradley (LS)
Missed the cut: Sam Ficken (K)
Here's Why: After four weeks of competition, veteran Mason Crosby will keep his job over the young challenger Sam Ficken. Keeping Ficken on the practice squad may be a surprising move, but I'd personally do it considering the league-wide Kicking struggles, especially for rivals Chicago and Minnesota. JK Scott and Hunter Bradley didn't face any competition, so the Special Teams unit will remain exactly the same in 2019.
Agree? Disagree? Let me know!