Fuller's Packers Report Card - Week 2: We Own the NFC North and Kirk Cousins Still Sucks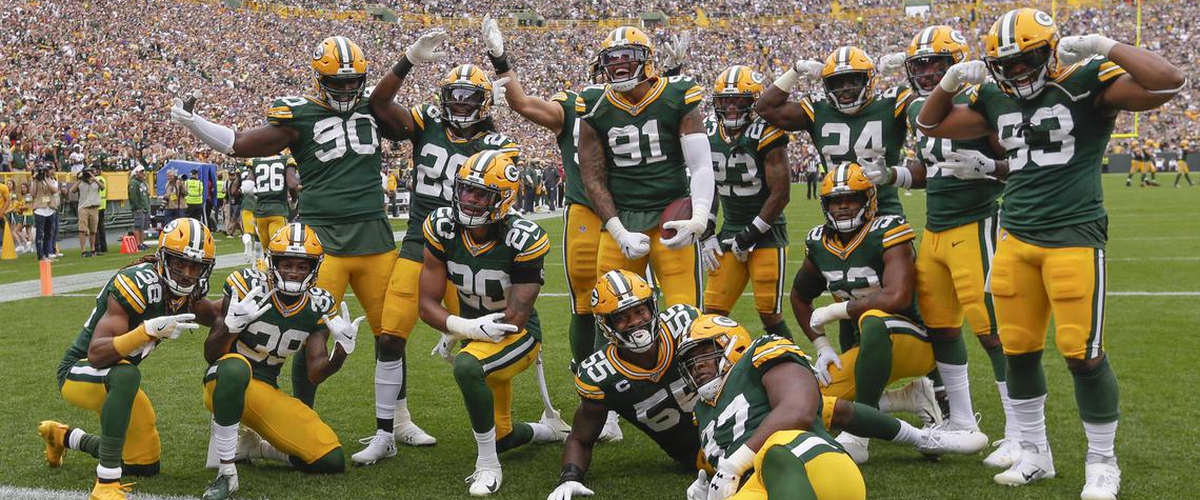 Last week's theme was "A win is a win", and while the margin of victory decreased from seven to five, this victory felt a bit more in control. The first 16 minutes saw Green Bay in Super Bowl form, going up 21-0 and flashing skill in both the passing and running game. The defense held Kirk Cousins to just 4 completions in the first half, his worst career total, and there were no special teams hangups either.
Unfortunately, Aaron Jones' score to put them up 21-0 was the last time Green Bay scored. The offense sputtered for the majority of the rest of the game, and if it wasn't for the defense holding their own and protecting a five-point lead through the entire fourth quarter and most of the third, this game would've gone the other way. Preston Smith had a pick, Aaron Rodgers threw for a couple Touchdowns and Kenny Clark had the team's only sack; but in the end, it was Jones' 150 total yards and Kevin King's game-changing Interception in the end zone that secured a win for the green and gold.
OVERALL: B-
Offense: C+ QB/RB: B WR/TE: C OL: B-
Defense: B DL: B- LB: B DB: B Special Teams: B
BEST GRADE: A: RB Aaron Jones
Jones had an abysmal 39 Yards on 13 carries in the season opener, but he turned it around big time in Week 2 with 150 Total Yards and a Touchdown on the ground. An improved Aaron Jones leads to opposing defenses having to respect the ground game, leading to better opportunities for Aaron Rodgers, Davante Adams and the rest of the offense. If he stays healthy, I'd expect more than a couple more 100-yard performances from #33.
WORST GRADE: D-: TE Jimmy Graham
Jimmy Graham left no positive impact on offense in the home opener, failing to convert on two targets and blowing a couple blocking assignments, the most notable failed blocking assignment leading to a Danielle Hunter sack. He scored Green Bay's only Touchdown in the opener, but he needs to get his ass in gear on this offense if he wants to keep his starting job. If he can't produce, it's up to Marcedes Lewis and Robert Tonyan to make their cases for more reps ASAP.
MVP Watch: After two single-digit victories, the Packers current MVP is still Punter JK Scott (3.67 GPA). Blake Martinez and Preston Smith are tied for second (3.5 GPA), followed by Jaire Alexander, Za'Darius Smith and Kevin King (3.33 GPA).
STATS OVERVIEW:
Passing - Rodgers: B+ (22/34, 209 Yds, 2 TD, 0 INT, 101.2 Passer Rating, Fumble)
Rushing - A. Jones: A (23 Rush, 116 Yds, 1 TD; 4 Rec, 34 Yds); J. Williams: B (9 Rush, 28 Yds; 3 Rec, 13 Yds, 1 TD)
Receiving - Adams: A- (7 Rec, 106 Yds); G. Allison: C (4 Rec, 25 Yds, 1 TD, Fumble) Valdez-Scantling: C+ (3 Rec, 19 Yds)
Defense - 2 Interceptions (King, P. Smith), 1 Sack (K. Clark)
Questions? Comments? Concerns? General Feedback? Holy hell, are we a defensive team now? Let me know!
Thank you and God Bless,
Samuel R. Fuller
---