Fuller's Packers Report Card - Divisional Round: A Nailbiter Victory Over Seattle? Surprise Surprise!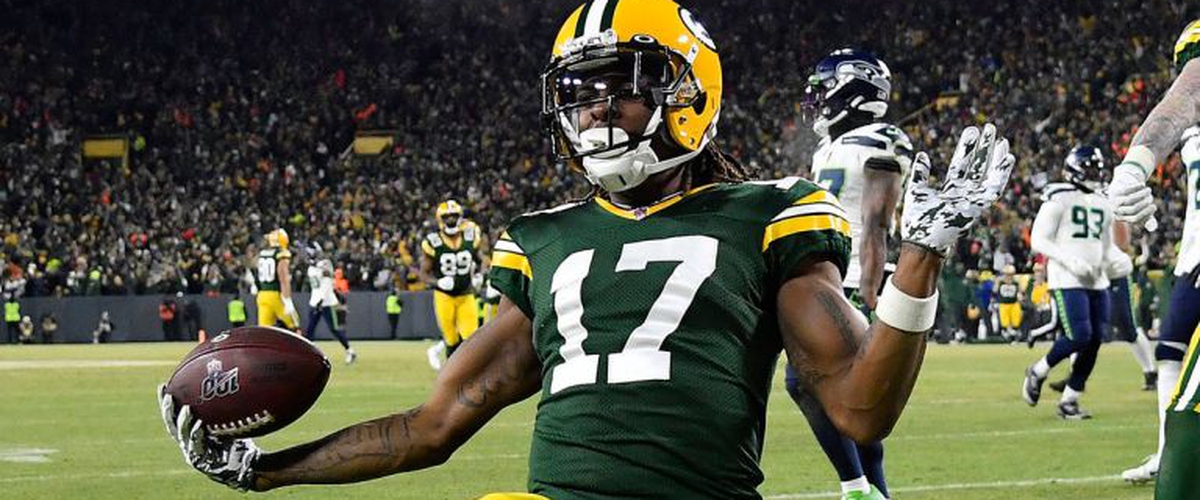 Sunday night was a good battle between two good teams, but just like every other time Green Bay's hosted Seattle in the 21st century, the Packers came out victorious.
While having the ball, Aaron Rodgers (B+) was efficient and clinical when it counted, tossing the pigskin for 243 yards, two touchdowns, no interceptions and a solid passer rating of 113.7. Aaron Jones (A-) only average 3.0 yards per attempt (62 yards on 21 carriers), but his two touchdowns made a world of difference in winning the first half (and ultimately the game). Davante Adams (A++) had the game of his life, pulling in a Packers playoff record 160 receiving yards on 8 catches, two of them resulting in the other pair of touchdowns. Behind Adams, Jimmy Graham (B) had a pretty good night, including the game-sealing first-down catch. However, outside of #17 and #80, the supporting cast of Allen Lazard (D+), Geronimo Allison (C), Marquez Valdes-Scantling (C), Jake Kumerow (C), Marcedes Lewis (C) and Robert Tonyan (C) failed to accomplish anything greater than a combined 2 Receptions and 19 yards. Jace Sternberger (B-) was the lone bench player that had some positive impact in both receiving and blocking. David Bakhtiari (B) and Jared Veldheer (B-) did a decent job blocking Jadeveon Clowney and the rest of Seattle's edge pressure, but the interior three of Corey Linsley (C+), Billy Turner (D+) and Elgton Jenkins (C-) didn't fare as well.
When Russell Wilson was running Seattle's offense, Kenny Clark (A-) was once again the only significant contributor on the D-Line, nabbing his first career playoff Sack. Speaking of sacks, Za'Darius Smith (A) and Preston Smith (A) both had two, the former providing consistent pressure throughout all four quarters and the latter coming in clutch late in the fourth quarter. Blake Martinez (B+) held his own leading the inside linebacker corps with 10 tackles. Jarie Alexander (C+) had some bright moments in press coverage, but bad mistakes (including some in the end zone) keeps his grade at an average score. Kevin King (C+) was a similar story, and he dropped an unbelievably easy interception early in the game. The shining star of the secondary was actually fourth-string corner Chandon Sullivan (B+), who made multiple third-down stops and had what should've been a fumble recovery. Adrian Amos (B) simply had a very clean game as the deep safety, whereas Darnell Savage (C+) was caught out of position a bit too much for my liking. Mason Crosby (B) made all four extra points but didn't have a field goal attempt, and JK Scott had a couple clutch punts to raise his average to a complacent 43.3 yards.
The only team standing in our way of a Super Bowl berth? The San Francisco 49ers. The last matchup wasn't pretty, but I'm confident in the work Matt LaFleur, Mike Pettine, Aaron Rodgers and the rest of Titletown have put in this past week to give it our best shot.
Next stop: Miami?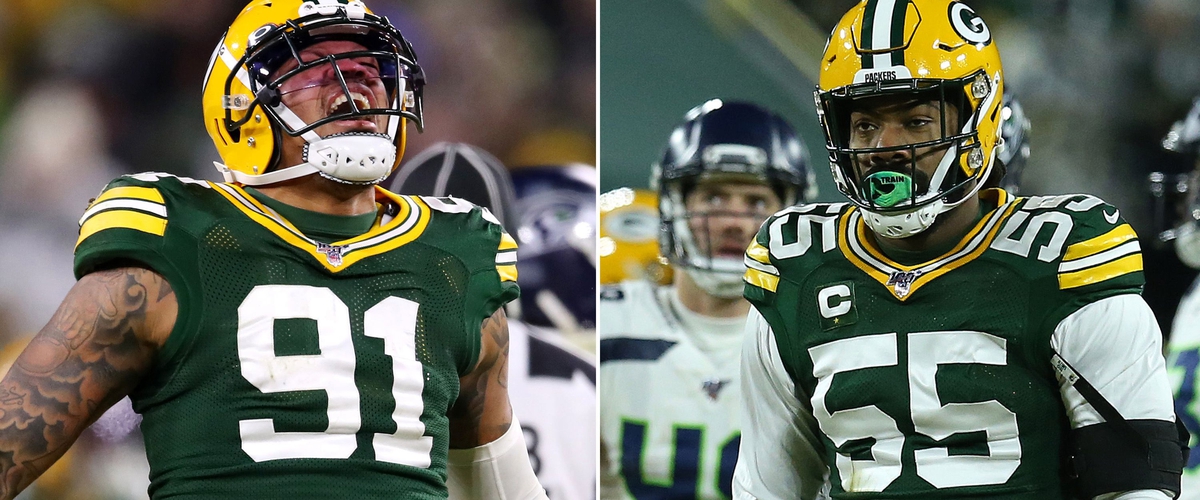 OVERALL: B-
Offense: B- QB/RB: B WR/TE: B- OL: C+
Defense: B- DL: B- LB: B+ DB: C+ Special Teams: B-
BEST GRADE: A++: WR Davante Adams
Initially, I was hesitant to give out yet another "A++" or "5.0" grade, but Davante Adams' record-breaking 160 Receiving Yards speaks for itself. He also pulled in two of the team's four touchdowns, the latter ultimately deciding a close game in favor of the Green & Gold. It would be nice if Aaron Rodgers had more than one reliable receiving target heading into the NFC Championship game, as Davante Adams can't have weekly performances like this in the playoffs. However, if any wideout can repeat a 100+ yard, multi-score game with some sick jukes and shift routes, it's #17.
WORST GRADE: D+: WR Allen Lazard and RG Billy Turner
Lazard had a short, unproductive night, pulling in one reverse carry for 5 yards. He wasn't targeted once, but he committed a dumb offensive pass interference penalty and his late arrival on the field led to an unnecessary burning of a timeout. If he's really going to be this team's #2 wideout for the rest of the playoffs, he needs to step it up in every facet of the game. Billy Turner simply let too many Seahawks blitzers fly past him, directly leading to at least a couple sacks and even more broken plays. Elgton Jenkins didn't have a much better night at Left Guard, and both players can't take any plays off against a tough San Francisco front seven.
MVP Watch: A record-breaking performance from Davante Adams (3.61 GPA) only extended his lead as the Team MVP. Aaron Jones (3.29 GPA) raised his GPA, but nowhere near the rate of Adams. Za'Darius Smith (3.24 GPA) also boosted his GAP, Mason Crosby (3.12 GPA) only slid slightly, and Preston Smith (3.07 GPA) re-entered his name in the podium conversation with a two-sack night.
STATS OVERVIEW:
Passing - Rodgers: B+ (16/27, 243 Yds, 2 TD, 0 INT, 113.7 Passer Rating; 5 Rush, 14 Yds)
Rushing - A. Jones: A- (21 Rush, 62 Yds, 2 TDs; 1 Rec, 4 Yds); Ervin: B- (2 Rush, 25 Yds); J. Williams: C (1 Rush, 3 Yds; 1 Rec, 9 Yds)
Receiving - Adams: A++ (8 Rec, 160 Yds, 2 TD); Graham: B (3 Rec, 49 Yds); Allison: C (1 Rec, 11 Yds); Marquez Valdes-Scantling: C (1 Rec, 8 Yds)
Defense - No Interceptions and 5 Sacks (Z. Smith 2x, P. Smith 2x, Clark)
Questions? Comments? Concerns? General Feedback? Are we really the second-best team in the NFC heading into playoff football? Let me know!

Thank you and God Bless,

Samuel R. Fuller